The best 9 free WordPress themes with demo content are listed below for 2022
If you don't belong to the technical field then this article will be helpful for you. In the market, hundred of themes are available from that you can create a website with thousands of features listed, so it gets jumbled to understand that how the features will help your website to ameliorate website serviceability.
However, the themes listed below consist of Free WordPress themes with demo content that will provide assistance to the non-technical people to check the look and feel of each theme before going with a difficult one.
To get connected easily call to action link is given at the top with a contact number. As every event are the best phase of life to get memories stored for a lifetime.
To get all positive memories stored, your users will need your event management website to get their event successful. Hence the banquet hall is the best opinion to go with.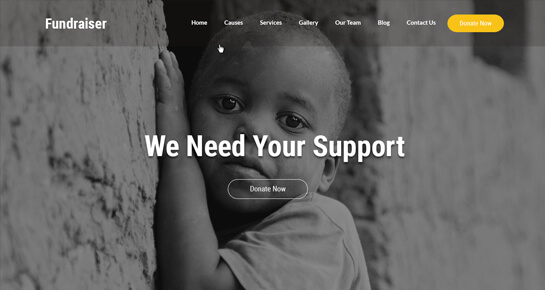 Fundraiser Lite is full of delightful features that entice a user's concern towards your website.
Needy people really wish for your support. You can build your own charity organization to help them. Helping hands never get wasted you will get an abundant blessing with a return.
Hence you can be blessed with a huge donation if you think to create a website for your non-profit organization. Ultimately your website will be visible throughout the internet users and they will able to give a donation via donation form that is inserted by default.
Also, you can integrate a different payment option to make the website user-friendly.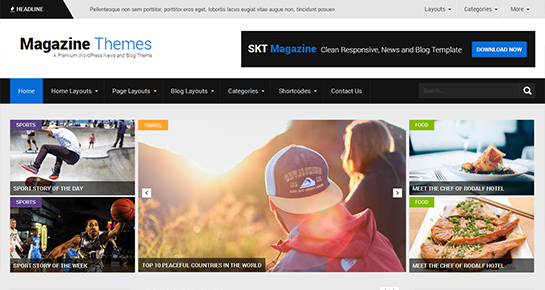 If your interest belongs to the analyzing then you can create a website using SKT Magazine.
In a simple and easy way, you will able to sell your magazines, news, reports, research, analysis, etc. This theme will act as an online journal, newspaper, and news blogs.
If you doing research about something then this theme will give excellent performance in each area because this theme is created with a well-formed design structure that will gain user attention towards your research analysis.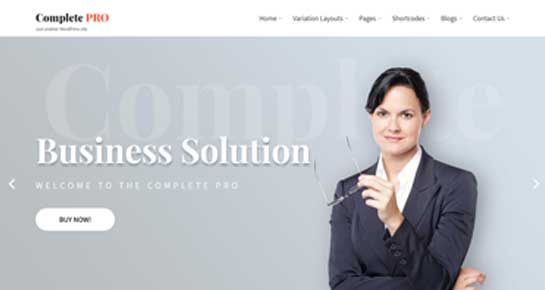 SKT Complete is Free WordPress themes with demo content option.
This theme is the best way to create a website for partnership business, merchandising business, Manufacturing business, service business, corporation business and more.
The theme is fabricated with fresh and fair elements.
Choosing the best theme to pretend your business goal in a more attractive way is very important.
Therefore you can trust SKT Complete that provides a cluster of amazing features for remarkable business types.
SKT Complete has a marvelous features option like a one-click demo option, one-click installation, dynamic banner option, slider option, more than one-page template option and more.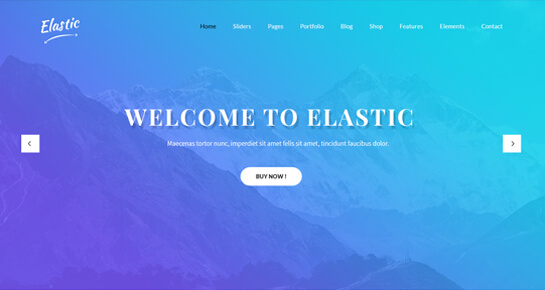 To concentrate more on words SKT Elastic has a wide space section layouts to describe your services in an illuminating way.
The enlightening design of SKT Elastic makes the best part of Free WordPress themes with demo content option.
This theme suits the business like trading, commercial, personal, career, corporate, workspace, professional, and creative businesses.
Hence the website will look uncomplicated, faithful and fabulous. This theme provides features like fully responsive design, retina image display, friendly support, SEO Friendly, stunning animations, and limited color option.
Plus the features are extended to various plugins compatibility like WooCommerce, The event calendar, Crelly slider, polylang, BBPress, NEXTGEN Gallery, Smart slider, etc.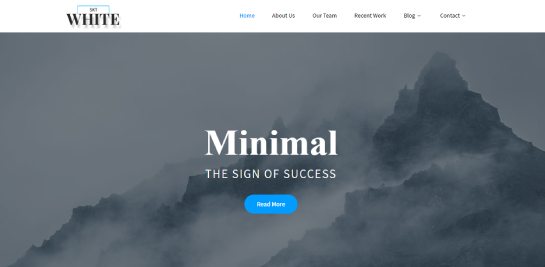 SKT White ensures white and black color combination to appear your website in the market more professionally.
Most of the enterprises, love the simple color format instead of messy color format. Such enterprises can showcase their work portfolio in beautiful and professional manner.
You can include many services in SKT White such as website design, website development, mobile website, theme development, app development and many more.
To display some messages from your manager or team leader you can easily create a section named "message". plus countdown plugin is supported by SKT White.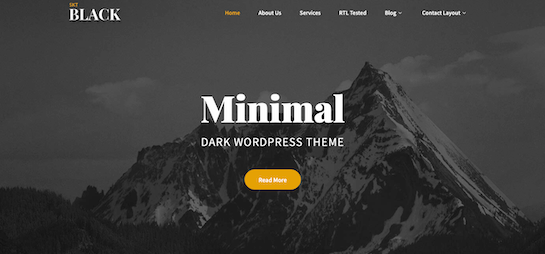 Suppose you have clicked awesome photos to showcase your work to the world.
So you will need an awesome website to show your portfolio that must support the retina image feature.
Hence SKT Black is a outstanding WordPress theme available with the demo option to get an idea of how your website and portfolio will look like.
Plus you can share your collections of photos and videos worldwide very easily. Some social media plugins are available to get in touch with customers. This theme chases the dissolution of black color to get people attracted.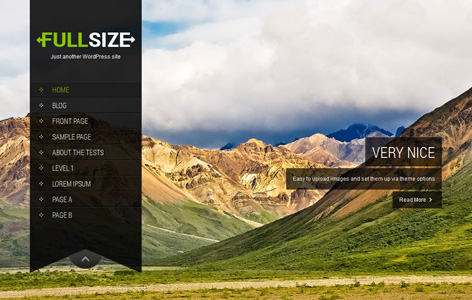 SKT Full Width is an exemplary WordPress theme because it has a demo content by default.
This theme is very straightforward and comfortable to apply changes as per your business compatibility.
This theme is most preferable for a photographer and videographer.
SKT Full width hides the complexity level coding. Hence your users can view photo gallery section, very smoothly without any problem.
Because of different widget options, you can build a website in a gorgeous way. You will have a control to adjust color, spacing, sizes, and fonts.
SKT Filmmaker has a newfangled structure look that has a huge header part with some slider images in the banner section.
Awesome touch has been given in sense of responsive layout design. Every single sections and parts of this theme can be customized.
In the pro version of SKT Filmmaker, online documentation will be provided to make the personalization process very simple.
The collections of Free WordPress themes with demo content will prove to be the best theme for creating a website related to creative industries such as filmmaker, video maker, sound editors, a personal blog for actors, fines & arts, and different entertainment industries.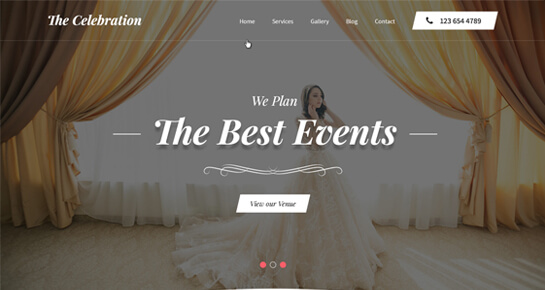 This theme basically fulfills the need for event management websites. Banquet Hall is the Best Free WordPress themes with demo content that shows all the events in an appropriate manner.
People looking for an event planner, banquet halls, lawns, celebration halls, caterers, venue, wedding planners, can contact you immediately if you create a website using the Banquet Hall theme.