The following steps will help you to grow your customers with email marketing.
Different business organizations sent emails regularly to their clients to promote their offers, campaign and spread brand awareness.
This type of marketing strategy is termed as an email marketing campaign.
If used effectively, this action will prompt the recipients of the emails to take actions based on the emails which further will help in generating leads that could be turned into real sales.
This form of strategy also helps in building a better customer relationship that would help in the growth of the business.
Set marketing goals

Every marketing strategy set certain goals so determine their effectiveness and progress concerning them. The common goals set for email marketing strategy are
To encourage visitors to become subscribers so that they can build a long-term better customer relationship with them.
Promoting their products and services to them to generate leads and initiate a sale.
Taking care of existing subscribers by offering them the products, services or information that would of value to them.
Engaging inactive subscribers
Grouping subscribers so that more target-based email marketing campaign can be carried out.
Create an email list of targeted audience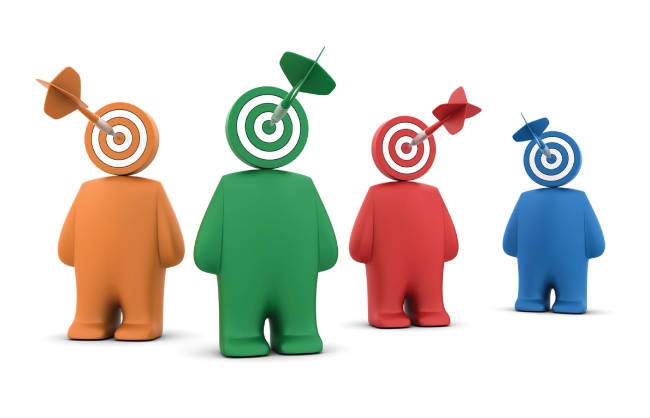 Every business developed product or information or services keeping their target audience in mind. If the audience finds the site to be interesting and offer the contents they seek, they are likely to subscribe to the site for staying updated about their promotional offers.
To grow your customers with email marketing, brands can make an email list of these subscribers to send them emails regularly with the various offers and updates. This way of email marketing will help in the growth of the customer base for a business.
Different types of emails
To use email marketing campaign successfully, it is important that organizations should understand the different types of email practices. If they only focus on sending promotional offers, the subscribers might start to avoid their emails.
To build a long-term relationship, apart from promotional emails, brands might engage in sending following types of emails to their subscribers
Welcome messages
Confirmation regarding signing up for subscriber
Sending weekly newsletter and various relevant information that would be useful for the subscribers
Acknowledging any form of changes made in terms of information of the subscriber
Confirming order and purchases when a sale is made followed by dispatch updates and others.
Use of technology
To grow your customers with email marketing, various tools can help create successful marketing campaigns. These tools include features such as
Creating campaigns including workflows and templates
Grouping the audience into various sections
Scheduling emails and updates
Integration with different software such as WordPress and many others.
Providing detailed analytics in terms of performance of the campaign
Create Optin Forms
Optin forms are quite effective in catching the attention of the visitors and encourage them to sign up to the site. Following are some of the common types of optin forms.
Welcome gates

This type of optin forms appears when somebody visits a site. Brands can also use page slide feature that will help the visitors to move to the content whenever they are ready.

Exit-intent popups

Not every visitor turns into subscribers. However, businesses can use exit-intent popups for the visitors who intend to leave the site shortly after visiting them.

These popups generally study the behavior of the visitors and present them a targeted campaign the moment they are about to leave the site. This technique can further help in converting visitors to lead and subsequent sales.

Lightbox popups

This type of forms can appear on any page and they blank out the remaining content temporarily for bringing the focus of the visitors on the optin form. They are also great in the conversion of the visitors.
Emphasize on the design of email marketing
To grow your customers with email marketing, it is important to provide a lot of attention to the design of the emails.
As more and more people are using mobile devices to access their emails, it is important to select a responsive email template that can resize the emails according to the devices they are accessing it from whether it is a phone or a tablet or a desktop.
Besides, many people disable images while reading emails. Hence, it is advised to use more text than images in emails. While images can make emails attractive, however, if one cannot view them, it would not be of any use.
Therefore, it would be wise to add text contents to serve the purpose of the emails. Otherwise, they can also add alt tags to describe the images. This might prompt the people who have disabled the images to enable them, which will improve the appearance of the emails.
Test and track email marketing campaign
While sending email to target audience acts as a first step to grow your customers with email marketing, it is important to collect data to determine the campaign progress and find out how to improve the future campaigns. In this regard, brands are required to check and test every aspect of these campaigns.
It includes designs and layout of emails, the subject lines of the campaign, a copy of the email marketing, and the actions taken. It is also important to test the emails sent to different sections of the audience and also experiment with the timings when the emails are sent.
Besides, brands should also use email analytics from the email service provider to monitor the clicks, opens, unsubscribes, etc. This type of data will help them in understanding which marketing approach is effective and which is not.
It is also advised to use 'sender score' to identify whether there are any red flags that are preventing the emails to reach the inbox of their subscribers.
All the above-mentioned steps would help in growing the customer base for any brand with the help of email marketing. It would be useful to identify inactive subscribers and encourage them to get engaged in different actions on the site.
Though if the attempts fail, it would be better to remove them from the email list. Instead of having a large number of inactive subscribers, it will be beneficial for email marketing to have less number of active subscribers.
After doing the above you should also check our article on how to make these subscribers into customers.