Starting a new business can be faced with many challenges. You're faced with worries of how to advertise your product, and what platform to choose to gain the most popularity.
These are the most basic challenges you face and have trouble overcoming. You look for something that will leave your viewers with something to look back on.
WordPress will be that platform for you. Whatever your business maybe it offers free opportunities for anyone willing to make a statement. WordPress allows you to advertise yourself in whichever way you please.
Why should choose free eCommerce WordPress themes? With the advancement of internet and other technologies internet has given the great platform for every small to large business to made trade easier and faster.
Nowadays, every kind of business such as retailer, medical, engineers, etc. are online to promote and sell their products and services globally.
No doubt, internet has changed the world into digital face now. So, if you have decided to take your business online to get best out of your business then nothing is best than to choose free ecommerce WordPress themes.
As a business owner, your ultimate goal is only to ensure maximum revenue and client's feedbacks that help you rank on the top of SERPs.
Before that you need to choose eCommerce WordPress themes that easily engage your users and give them the best shopping experience. If you are just starting up then you don't have enough budget to buy the theme.
So, don't worry! We have come with best free eCommerce WordPress themes that not give your users best shopping time but also fast to load on any device, provide premium features, attractive landing pages, and many more.
However, choosing the best from a long list sounds difficult but not for you. So, let's find the best
Simply by using these free eCommerce WordPress themes 2022
WordPress provides you the solution to all those problems just by offering its flexible themes.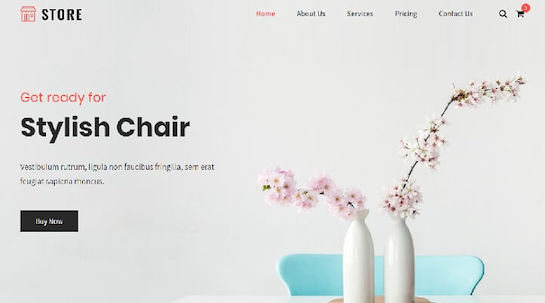 This theme is originally a minimalist style site including all features. It has a color-changing theme that allows you to change the color of every element according to your picking.
This free WordPress eCommerce theme with slider is slider dynamic. It's a multilingual theme tested for polylang, qTranslate X and WPML, so they're all compatible.
It's translation-ready; you can translate strings using the POT file. Amongst other features is that it's WooCommerce compatible, tested and proved.
You can add the book appointments feature using this theme since its contact ready. It's a simple and easily manageable theme even by novices and beginners.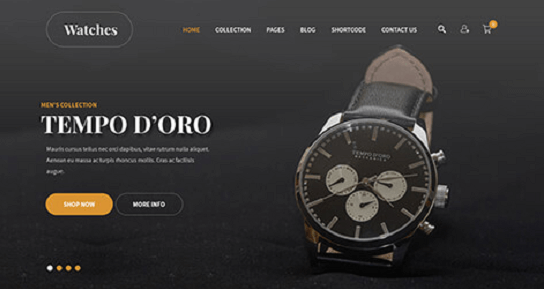 This free WordPress themes eCommerce comes with the compatibility of security plugins such as ithemes and wordfence. The coding is done as per your security standards.
There's a default slider that can give you 3 image slides which can further be linked to a page of your choosing and gets the slider image from featured image of those pages.
It's a widget friendly theme, with a widgetized footer and sidebar. This theme is SEO friendly and it comes with compatibility with popular SEO plugins boosting your search engine rankings.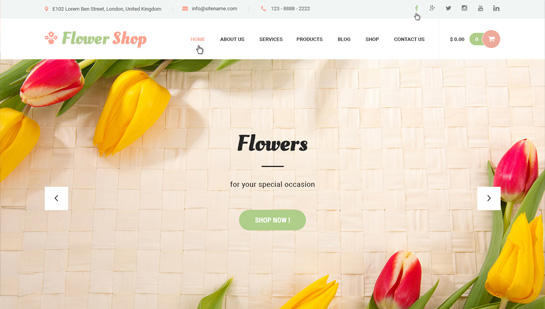 Within the available free WordPress themes, this one is unique in its way. It's specially designed for florists. This theme includes a built-in SKT page builder for easy managing.
Amongst its useful features is that this best eCommerce WordPress theme free has passed the Google mobile-friendly test along with other screen resolution tests.
In case you're looking for online shopping, this theme is compatible with WooCommerce. It's a user-friendly theme allowing easy access to even beginners with no coding knowledge.
Its SMO friendly, therefore social media sharing is made possible within widgets to expand your business.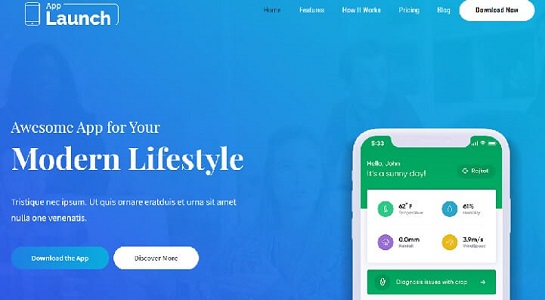 Ele Product Launch is a super flexible free eCommerce WordPress theme you should pick for your startup.
It is fully responsive and customizes friendly themes that can work on any type of browser and device with less loading time. It includes the mobile app WordPress theme which is very easy to handle.
You can add or delete any kind of sections you want. For more business, you can add the about us section which further includes the member's section as well as employee and team overview.
This also includes various kinds of features such as customize, fast loading speed and uses HTML and CSS code that easily support the updated version of WordPress. 
The most important feature of this theme is it into the testimonial section that easily engages users and provides smooth flow in your website.
This also uses real-time customizer with an elementor page builder that makes possible for you to create your website that looks professional yet attractive. 
Right now this can be the amazing theme which can work on your both mobiles and desktops. More than that, it is easy to use and preferred by everyone.
According to the software developer, Ele Product Launch is an easy theme which is most important to improve your Advertising and Marketing campaign.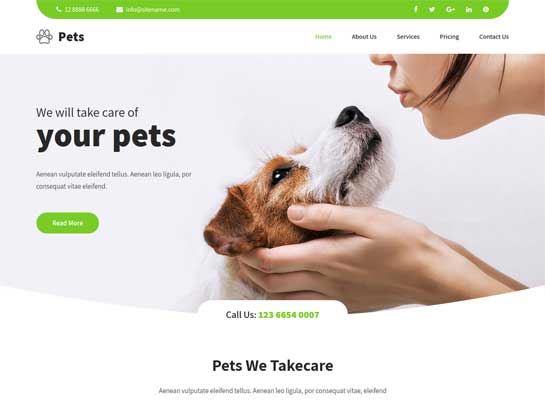 If you want to run an online store of pets and their accessories then Ele Pet Lite is the top recommended free eCommerce WordPress theme that is also considered as the most delightful, multi-purpose and appealing theme creates an amazing Web Store for the customers.
This can be used as a non-profit organization too. Moreover, the home page is designed in such a way that it looks perfect on all the devices whether it is a phone or desktop. 
The theme includes a minimal effect that gives your website an appealing look. Furthermore, the site is optimized with SEO plugins and social media plugins that make it easy for your users to reach you on multiple platforms.
On the other hand, this permits you to add multiple plugins in your theme.
The Ele pet Lite theme includes 900+ font-family, header, background and simple navigation panel which come with the great standard and permit your users to love your website and get engaged with them. 
Besides, it has a friendly WooCommerce plugin that simply makes the shopping experience best for your customer. Try it now! 
Chocolate Lite is a top-notch free eCommerce WordPress theme that will highly benefit your chocolate ice cream parlor online.
If you would like to start up the bakery shop, Candy Store, and chocolate firm online then this will be the best theme that improves conversion and revenue.
Eventually, the theme is highly successful in the market because of background appearance and customizable options. 
The theme includes a customization process with Limited documentation. This helps to create with W3C standards and help your website to get a higher rank on search engines.
More than that, it supports different widgets and supports different sections of sidebars. Also, it shortcodes are designed to enhance the functionality of the website. The demo Logo is also provided with your business.
It is simply best to use and include compatible plugins that naturally improve your business online. The sections are created in a way that your website looks attractive and easy to use by any customer.
The theme follows a dark and light background which looks appealing and fantastic for your customers. 
Catering Lite is a fantastic theme when it comes to creating a website for your catering business. The theme has included the best color combination and the attractive home page with standard menus.
These usually give your user an easy navigation panel. With this theme, your website will increase the trust score of the customers because it includes testimonials sections as well as a lot of recipes pages that usually impress anyone. 
It is a complete website that comes up with responsive design features. Moreover, it includes third-party plugins such as SEO Optimization, sharing posts on social media, and security.
Catering lite theme is HTML5 and CSS3 coded which ensures easy search on Google. This is also compatible with the WooCommerce plugin that easily lists down your food items professionally.
You can customize it easily at a very single cost.  You can run your website on multiple browsers such as Opera, Chrome, and Firefox.  Also, the website is multilingual ready which can be easily compatible with anyone. Try the demo! 
It is also yet another popular option for those who are in the business of plumbing, repair, fixing, sewage and different drainage businesses.
The theme can create an easy website that easily helps you to give brand information to the users. The homepage is easy to install and edit. It uses an Elementor page builder to create effective elements in the content.
Furthermore, the call to action buttons featured on the footer section that supports 800 Plus Google fonts. Besides, it gives page demo content and step-by-step documentation, so you can easily generate your website in a couple of minutes.
This also included free plugins that support the WordPress theme and you can reach out to the customers as you want and your website will succeed. 
Kitchen Design is one of the best free eCommerce WordPress themes that can help you to create a website of your kitchen remodeling, painting, house Builders, and related.
This theme is completely responsive and compatible with every mobile, tablet, Browsers and smart TV. 
his is an easy-to-use and Google tested theme which helps the customer to reach your website and get engaged.
The best part of the theme includes a WooCommerce plugin that helps you to get your payments online safe and Secure. 
Moreover, the theme is compatible with SKT paid builder which can create useful pages and fancy content to your website.
The social media plugins and social Optimization plugin are also included that increase your rank on the Google search Pages.
The documentation is also provided that include videos and step-by-step instructions to create a website. 
Besides, the contact form and customer support are always available to solve your queries at a time. So, try its demo today! 
If you would like to create a website for a bakery shop, but with free eCommerce WordPress theme then bakers Lite is one of the best ways to get started.
The theme is highly compatible with WooCommerce plugin designs and calls to action buttons which easily engages your customers in your content. 
Further, this will help you to deliver the post in multiple forms such as banner, image, multimedia, and other elements.
This is good in providing user-friendly design and also widgets that will be based on your requirement. This is simply the best platform that works on your requirements. Get started now! 
If your website is about selling pizza, pizza delivery, online food ordering, restaurant, cafe, cafeterias and more related to it then Pizza Lite is one of the Google tested free eCommerce WordPress themes you can choose.
This theme includes a collection of recipes, menu, SEO plugins as well as social media plugins that will help to reach millions of customers across the globe. 
Further, it is RTL compliant, retina ready and multilingual friendly theme. The theme also includes a comment section, blog section, and call to action button that possibly give users a better engagement on your site.
The typography can be easily changed and the header and the footer section are featured with widgets, so get your site on this theme today. 
If you want to sell dairy products online then Poultry farm Lite is the best free eCommerce WordPress theme you can choose for your poultry website.
This uses the best designing template that delivers awesome features and Patna platform for your organic farming selling of organic chickens, milk, and many more.
These include elements to showcase the farming pictures on your website that easily Express your trustworthiness to the customers. It includes several elements for customizing the site such as text, fonts, element filters and many more.
This gives your website an attractive look. Also, this will create website error-free and provide you with international shipping with different payment gateways. This is also a compatible and user-friendly theme which you should not avoid. 
This is also the best free eCommerce WordPress theme that can help you to sell your books online. It comes with a various call to action buttons, plugins and blog section that easily promote your website on search pages.
This includes multilingual, translation ready, and SEO optimized plugins which are compatible with eBook platforms.
The contact form 7 is also integrated with security and captcha code. More than that, the comment area as well as testimonials of customers included for better growth. 
Ele Spa Lite is also one of the best free eCommerce WordPress themes for your spa and Salon website. This can be used for getting booking from your clients and also selling the products of your salon.
The theme comes with a branded logo, special menu and pages that can help you to list down your services pages. The theme is also compatible with the WooCommerce plugin which is suitable for online shopping.
This free theme is licensed with GPL, so anybody can use this and assist the website for commercial use.
Further, it has impressive social media icons and social Optimization plugins that feature lightweight features on Google and perform like a pro. 
It is also a more recognized and top-selling free eCommerce WordPress theme you can pick for various purposes. This is the very mobile-friendly, responsive and free documented theme so anybody can create the website itself.
It includes a color scheme that can be changed easily with a color picker tool. More than that, it comprises modern and creative design techniques with a call to action, header and footer.
It is also easy to customize and packed with documentation. Just go with it and take your business to the next level. 
If you're starting as a coffee shop owner and you want your business to be known on a large scale.
You can use these free themes. SKT Coffee is a user-friendly free ecommerce WordPress themes that can give your website the spark you're looking for.
It is a multipurpose theme with many features. It will give you the professional look to match your aesthetics.
It's coded with the latest programming languages with HTML5 and CSS3. There's an abundance of different fonts, icons, shortcodes.
Using this theme is guaranteed to boost your popularity amongst your rivals. This includes WordPress themes eCommerce responsive free layout SEO friendly. It's compatible with SMO, multilingual suited so on so forth.
From free WordPress WP eCommerce themes, this one is nothing short of perfect for people looking to start up a spa. Like the IT theme, this one also provides you with call to action feature.
Direct contact with customers and discussing their issues and finding solutions helps boost good reviews from customers. Booking appointments are made easy by contacts provided on the website.
Your business can be easily located through Google maps. This makes it easy to showcase all your services extensively.
There's a book an appointment button on homepage till footer. This theme is also fully compatible with WooCommerce for merchandise selling or services.
The Ele Restaurant lite is simple to manage; even people with no experience can use it with ease. WordPress only ever offers the top free e-commerce WordPress themes.
This one is no exception. Your homepage will have CSS3 animations to make your site look more attractive. Like most themes of WordPress, this one has also passed Google mobile-friendly test template.
It doesn't have that many complex functions so users can change it to their taste however they want. It's a multipurpose theme which means not only is it functional for pizza deliveries, but bistros, fast food and other food involving industries can use this site too.
Coffee shop is one of WordPress responsive eCommerce themes for free download. It's fairly easy to use and was made by keeping in mind the requirement of businesses such as restaurant, food, recipe, cafe and other food-related industries.
It's compatible with the NextGen gallery plugin for making portfolio purposes. It comes with a pre-existing gallery attachment too.
The footer for this theme is fully widgetized just like its header. Like Black and White, this theme also has the liberty to change colors to your liking for every element.
From other themes eCommerce WordPress free for downloading this one will pique your interest too. It's a multipurpose premium theme; it's designed to be used by any business.
What makes it available for any business is its color picker feature which enables you to change the color of any image, background and text. The features available within Kraft make it easy to modify it to your needs. It's a Google-friendly tested theme.
From its numerous features, some include the ability to use color picker which allows the use of different skins, different Google fonts for unique typography, responsive slider, and testimonial section along with shortcodes for easy handling of the theme.
This theme's main focus is the service and solution, making it the best free eCommerce WordPress theme to use for IT companies.
It's a good option for having customers connect with you through "contact", "book an appointment."
Just leave your details for them to reach you when suitable. What also proves this as the best WordPress theme in IT is its ability to live chat.
Allowing you to reach out to customers easily to improve on customer service. It's simple to set up and the guide is provided to you through a step by step procedure. This theme has shortcodes within itself. It has many more features to it.
From the different WordPress eCommerce responsive themes free. This one is also tested for being Google mobile-friendly. It's cross-device responsive. CutNStyle is also cross-browser compatible.
It's been tested with different plugins such as WooCommerce for purposes of eCommerce, for being multilingual with qTranslate X and NextGen gallery for portfolio and profile setup as per the user's needs.
It withholds 20 sections on the homepage along with shortcodes and animation control. You can also choose to add more shortcodes using plugins.
CutsNStyle is coded with HTML5 and CSS3 and it's compatible with the latest version of WordPress.
WordPress is flexible with its set of themes; unlike the rest, this one is for corporate use. From the list of different themes, this one comes with a customizer that can change live.
This theme is also flexible with the feature of color picker so it's a responsive theme. It comes with built-in, ready to use shortcodes and functionality.
It allows additional shortcodes and content blocks since it's compatible with shortcodes plugins. Gravida lite is one of the best WordPress themes free eCommerce since its compatible with WooCommerce, which means it allows online shopping and selling services.
This theme is compatible with the latest version of WordPress and is coded with HTML5 and CSS3 and enjoys the perks of having unlimited versions of the homepage.
From the many WordPress free eCommerce themes, SKT Strong is a corporate theme. Its demo version has a lot of features and perks.
Some of which include the default Google font, more fonts are available in the paid version. Plugins' compatibility in this theme is limitless.
It's an eCommerce ready theme with WooCommerce tested and its translation ready due to POT files. It's a responsive and Google friendly theme tested with client rotator plugins, Cross-browser, and cross-device compatibility.
If you're looking to start a business in a bakery and are looking for WordPress eCommerce free themes, then this theme is best suited for it. Its free features include it being WooCommerce compatible, which allows online shopping.
Its HTML5 and CSS3 coding friendly, thus allowing more animated shortcodes for use. This free ecommerce WordPress themes has modern design techniques that make it compatible with major browser devices.
It provides you with a blog by default. It has a color picker which allows easy color changing of elements.
Out of the many free ecommerce WordPress themes for use, this one is highly responsive to the users. It has a multilingual plugin and it has the translation ready POT file.
Amongst its many features is that of color picker. This makes this template flexible and multipurpose. It contains a widget friendly sidebar and it's fitted with modern design standards.
It's tested for being cross-browser, cross-device and cross-platform compatible.
If you're looking for the best WordPress themes eCommerce free for your interior design page, this theme will provide you with everything you need.
It's a fully responsive and Google mobile-friendly theme. It comes with a cross-browser, cross-device compatibility. Not just that, it's a cross-platform compatible template too. It contains a free photo gallery.
It also contains a POT file which means its translation ready too. Its widget friendly and allows several widgets in the sidebar. Overall it's a user-friendly website, and it's very simple to manage. It has an easy demo setup along with slider.
This eCommerce WordPress themes free is easy to use, even for beginners and novices. It has super-fast loading. This free theme offers several tested gallery plugins for easy to use portfolio.
It's compatible with SEO plugins. It's also compatible with WooCommerce which means it allows online shopping. Its multilingual and translation ready.
The theme it keeps is multipurpose and multi conceptual which means it can be used with SKT Bistro Lite and other related businesses.
The free WordPress eCommerce themes called The App is a responsive, all device-friendly theme. Its free features include being SEO and SMO friendly.
It contains a gallery and sections on its homepage, which means it can be used to launch a resume, CV or any other personal profile based website.
You can choose between making a personal profile or even an eBook using The App, comes in free ecommerce WordPress themes which means it's flexible for being an author based site too. Overall this is a simple to use theme, even for beginners.
Ele Luxury Hotel lite is one of the best free WordPress eCommerce themes. It's cross-browser and device compatible. It's a responsive template and has passed the Google mobile-friendly test. Not just that, it has passed the Google speed test too.
It has a wide range of compatibility which includes nextgen gallery, WooCommerce, Contact Form 7, SEO plugins, and qTranslate X for multilingual site. It's coded with HTML5 and CSS3 and it's compatible with the latest version of WordPress.
Restaurant lite is a WordPress eCommerce theme free to use . It comes with an easy to set up theme and uses a customized API. It can be used for other industries like that of the restaurant business making it a multipurpose theme. It's SEO and SMO friendly.
It's coded with HTML5 and CSS3 and compatible with the latest version of WordPress. Its compatible plugins include WooCommerce, Nextgen gallery, Contact form 7 and many more popular ones.
From the long list of best eCommerce free WordPress themes. This template is known for its 100% responsiveness and passing the Google mobile-friendly test. It has also been tested in areas for HD and being retina ready.
Translation is made easy through the given POT file. It's compatible with all kinds of multilingual plugins even in the free version.
It has a color picker and it's compatible with WooCommerce for online sales. The theme is one of the free eCommerce WordPress themes tested to be SEO friendly and is coded with HTML5 and CSS3 broadening the animation limits.
This is a free conference multipurpose theme. This is one of the best free responsive eCommerce WordPress themes. It can be used for events like wedding planning, event agency, and seminar so on and so forth.
It's coded with HTML5 and CSS3, also compatible with the latest WordPress version. It can work with various RTL languages like Hebrew, Arabic, etc. Its best use is for advertisement, to boost sales due to its impeccable professional appearance.
Recipe lite is easy to function theme with not much hassle involved which makes it the best free WordPress themes for eCommerce. Even a beginner can use it without facing much trouble.
You're given page builder templates to create your layouts. It's compatible with shortcodes even with its free version. It has a color picker and its 100% responsive with having passed the Google mobile-friendly test.
Its SMO friendly and has SEO plugins like Yoast, All in One SEO and more compatible plugins. It uses HTML5 and CSS3 and is multilingual.
This free WordPress theme can be used for designing websites like natural beauty, natural herbs, etc. It's widget friendly, enabling you to add widgets to header, footer or sidebar.
It contains a blog section to keep your viewers engaged in your content. The theme provides you with a demo content so you may design your site with ease.
It can be translated to any language due to the POT file. You can add images, slideshows, and videos to make your site more engrossing to the viewers.
It's an entirely responsive theme, you can view it through any device. There's also a Contact Us feature for your improved customer service.
This theme is one of the free eCommerce WordPress themes. It provides you with a free beauty spa theme. It looks appealing and has an impeccable design. It's a responsive theme, having passed the Google mobile-friendly test.
It's compatible with qTranslate X plugin for being multilingual. It's coded with HTML5 and CSS3 and it's compatible with the latest version of WordPress.
This WordPress WP eCommerce themes free is highly responsive, having passed the Google mobile-friendly test and screen resolution test. Its translate ready due to the POT file.
It's also multilingual ready, tested with many plugins. It's a multipurpose theme, with easily changeable color schemes, images, and texts allowing you to completely change the outlook.
It's HTML5 and CSS3 code friendly which means additional animated shortcodes are also one of its features. Overall it's a very useful theme for free.
These themes cover a vast variety of different businesses for free. This makes WordPress themes the best option for promoting your startup business. Free download WordPress eCommerce themes and enjoy a fruitful experience.
FAQ's
Q1- Can you add eCommerce to any WordPress theme?
Technically, all WordPress themes are compatible with eCommerce by adding WooCommerce plugin in the theme. But adding WooCommerce plugin is not easy to install. You need to prepare your theme first to get most out of this plugin.
Q2- Is WordPress good for eCommerce?
When it comes to build a website, WordPress is the top-notch platform that would generate the outcomes you need.
The other best reason WordPress has features plugins that helps in improving the functionality of the site such as user engagement, products info, easy shopping menu etc.
Q3- Can I use free WordPress themes on my own website?
A big YES! All you need to replace the WordPress functions and tags or data into static HTML. Before doing that ensure you have skills to do that. Otherwise you can contact to the developer.
Q4- How do I import a theme into WordPress?
If you would want to import free or paid theme in your WordPress site then follow the give steps:
Open your WordPress dashboard and reach to the appearance section.
Head to themes and click on add new button.
Under this you will find upload theme button.
Click on that and upload your file.
The theme is ready to activate.