Round Up of several Multilingual WordPress themes has been done in this article.
Today's world is rapidly changing and pacing towards its transformation and phases of development. This has brought many countries across the globe to collaborate for their individual and overall growth leading to new opportunities of business and trade relations.
Since globalization has created a greater influence across all the continents, it has also brought along the heritage and culture of the respective region accompanied by the language spoken.
We all are aware of this fact that the most widely spoken language in the world is English, but is this language enough to solve all the purposes?
Man is a social animal and is always keen to explore and learn new things out of which language is one of the aspect; but even though the modern day technologies, literature and documentations are based on English, there lies some part of the world population where the importance of mother tongue prevails.
Even today, where we have come very further in terms of almost everything, we can still observe many people who are either unable to read or speak English or prefer their own mother tongue as the suitable language to go forward with.
This is something that should be taken into consideration while designing a multilingual website with Multilingual WordPress themes.
The website can be of any company no matter small scale or a multinational, aiming towards fulfilling their only motto of reaching the masses and to cater them with the services it has to offer.
Since it is known that every individual can be different from the perspective of his dwelling place, the designing of any website should also be equally focused on the other languages that people would prefer to read.
To name a few preferred languages: Spanish, French, German, Italian, Arabic, Chinese etc can be a part of the language section on any website which is based on Multilingual WordPress themes and offer its content in multiple languages.
A wide range of Premium Multilingual WordPress themes can be observed as under: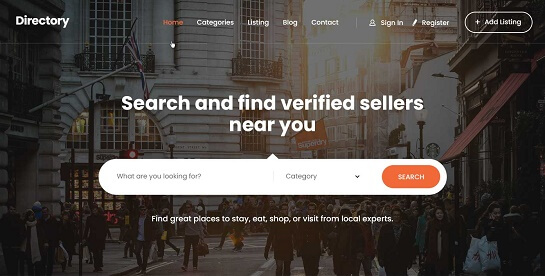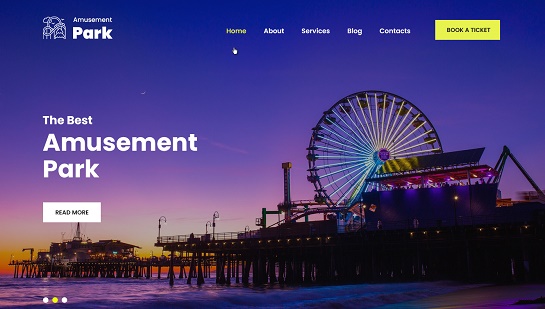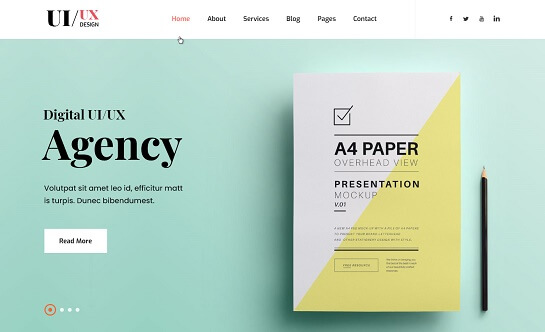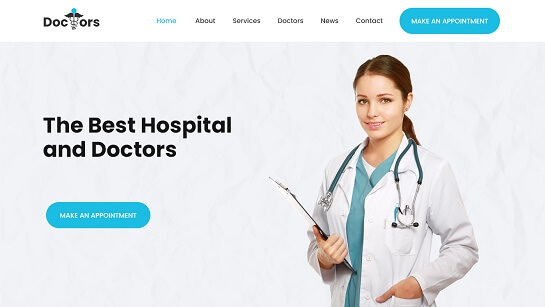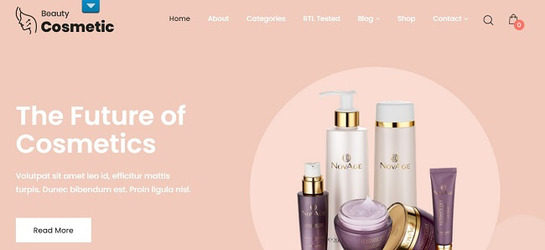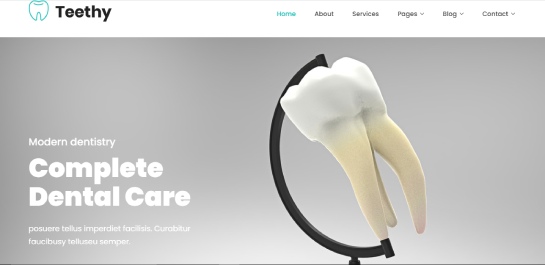 Teethy is a responsive Medical WordPress theme that comprises of all the features for doctors, dentists, physiotherapists, medical practitioners etc. This is a fully compatible theme like all kinds of page builders – paid ones as well as free ones and can be customized with the changes happening in real time.
You can even change the color of the font and background depending upon the work profile and there are over 800 Google fonts integrated to make your website more live and attracting.
It is compatible with all translation and multilingual plugins and POT file is also given to make your experience even more enthralling. It is compatible with popular plugins like WooCommerce, Contact form 7, SEO plugins among others and with the latest version of WordPress.
Photodock is one of a unique and responsive portfolio WordPress theme with ease to access and is also Google mobile friendly in its nature. It is available as one of the Multilingual WordPress themes that can be easily translated with its feature of language translation.
It is a ready to use theme for any type of model portfolio, photographer or corporate portfolio. This theme is compatible with multiple plugins to make the user or the customer showcase the portfolio in their own unique way.
Photodock is a minimalistic portfolio template having compatibility with almost any kind of slider plugin and is also compatible with other gallery plugins like Nextgen gallery so that one can add any other type of gallery as well in case the default gallery section does not suit their style or needs.
SKT Perfect is best suitable theme for all kinds of commercial WordPress theme based websites as the name suggests. It can be used for any kind of industry and comes with various pre-installed templates that can be successfully used for any industrial websites.
It is a tested theme on several mobile, hand held devices and tablets and comes up with Retina ready and HD ready with facility for use with higher resolution monitors.
It is a translation and multilingual ready theme and is compatible with various popular plugins like WooCommerce, Contact form plugins, Slider plugins. It has several blog layout options available and many in-built pages and templates to develop the website features.
Charm is the premium color changing theme with the feature of multilingual plugin and translation ready compatibility. It is functional with all types of commenting plugins and offers services with various devices for cross device experience.
It is a multiple browser tested theme loaded with 580+ font based icons for easy addition of social icons and other icons.
It has various blog layouts, sidebar layouts and other page layouts. It is coded with HTML5 and CSS3 and is compatible with latest version of WordPress and provides a dedicated blog area and gives a wide range of over 600 Google fonts for an enriching experience.
It is a fully responsive NewsPaper WordPress theme. It is a cross browser and all devices compatible theme with the feature of changing the colors. It has been coded as per the latest WordPress coding theme standards and the category offers 2 view types viz grid and list view.
It has 4 types of page layouts that are available to be used for websites and has 580+ font based icons for adding any social media or icons into the website. It can be used for personal or commercial blogging and offers the backgrounds that are easily changable.
SKT Dual is one of the Multilingual WordPress Themes for Marketing purpose. It offers ample choices of gallery and portfolio and allows us to make our own distinct choice with full color choices using color picker. It is easy to use theme with more than 580 social icons included and can be used as a single or multipage website.
It is 100% responsive and Google mobile friendly and is fully documented and easy to understand. It is developed as per latest Codex WordPress standards.
This is a beautiful color changing theme with color picker and a responsive portfolio WordPress theme which works on all devices.
It supports various portfolio plugins like Huge IT Portfolio, Nextgen gallery and slider plugins like crelly slider, master slider, layer and revolution slider etc. It offers multiple header, footer, page and post layout options and is child theme ready.
This theme comes under Multilingual WordPress Themes that has been tested with all devices and cross platforms like iOS, Android, Mac OS, Windows phone and desktops.
It has 11 blocks of various content styling to choose from and is Compatible with Disqus and Facebook Comments and other commenting plugins. The homepage blocks give you complete freedom to select how you want the layout of the homepage.
The popularity of any website is majorly dependent on the experience of the users who visit it. The website owners often make many efforts to ensure that the visitors get the best experience. They add much functionality, work on the content and make the website technically sound to cater to the demands of the users.
What they try to achieve is to connect to the larger audience by ensures that the website has something for everyone. The users of the website also look for these elements when they are choosing the website. This automatically improves the image of the website and the users get attracted to it.
The business or the online world is fast changing; this is the main reason why there are so many new developments each day. The fact that the websites are accessible to the whole world at once forces the websites to create everything according to the international standards.
This is also the reason why most of the websites are designed in the commonly accepted and spoken language- English.
There is no harm in this. What we forget is that the website requires a balance between the local appeal and the international functionalities to ensure that everyone gets what they want.
It is a fact the catering to the geographical customers is a must for any business. The website owners thus should use the multilingual WordPress themes which is an important step in connecting to the larger audience.
The local language creates a love for the website or creates a special connection with the people. Even the ones who are well versed in English as a language loves the fact that they can read the content in their own language.
This has a huge impact on the popularity of the website and thus WordPress has responded to the need or the demands in time.
The numbers of languages which are available with WordPress are many and the process of using the multilingual WordPress themes is like any other theme. The users can make a choice of the language they want to include and with a simple selection and the drop down will be added.
This is a great way to offer a choice to the visitors. They can change the website content to the language they wish to choose. This adds to the experience and also do not force anything on the visitors.
WordPress has always been ahead of its game and ensured that the users get what they want. In the quest, there are this very useful multilingual WordPress themes that are created.
The theme adds a functionality that hugely increases the visitors and is thus very popular. No matter what website niche you own, this design is what makes the website unique. The quality of the content is something the users must think about.
The owners have a huge variety to choose from and thus they can browse through the list to know what they would like. The themes are created by professionals and along with the added features come with all important functions.