SEO is a digital marketing technique that any company looking for an excellent online presence must apply. It is good to know that SEO can be done in different ways but most importantly, through optimized articles.
However, as much one can argue that SEO is today dilute and used by everybody, it is imperative to know that without SEO, you will not appear in search results.
While optimization can be done in-house, you can contact a company to spearhead the optimization process. This way, you will be able to see the results of what you are paying for. Here are some tips of increasing your rank on search engines.
Optimize everywhere
While many people don't know it, search engine results today focus more on the quality of content on a website. Also, social media is another tool that is highly relied on for optimization.
That's why, you need to make sure that whenever you are posting on social media, pick your captions carefully.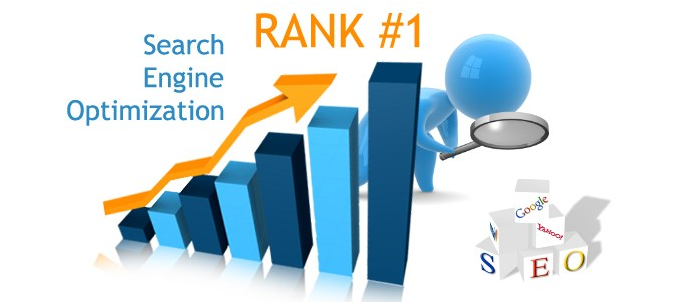 When you optimize the social media posts with appropriate keywords, you give the search engine more options of locating your business. But ensure that you don't overdo it. If you don't head this advice, you will end up practicing black hat SEO which can make google to burn your website.
Guest posting
While having optimized content on your website can bring you traffic, you should always know that you can post your content on a site with more traffic and benefit a lot.
It is a simple process that starts by creating an original article that will be posted on another website. The piece you create must be relevant to the content on the site you are posting it to. However, the post must be back linked to your website.
The links usually come in the form of a hyperlink and typically are placed on words or sentences that are relevant to your business. This way, you will be tapping traffic from the popular website to your site.
To get the best out of guest posting results, you should work with as many websites as possible; you can always hire guest posting services if you don't have the requisite skills to help you craft appealing posts.
Being present is not enough, you must be active
One mistake that most people do is to forget to update their websites with new content. Understand that online business is changing fast and Google is continually changing their algorithms. So you must do all you can to ensure that the crawlers take note of your website. The crawlers look for keyword relevant content.
With a few old articles on your site, the search engine crawlers will not be able to find enough material to present as the best search results. But, if you update and ensure you have fresh content all the time, the search engine crawlers will easily find the content and offer at the top spot on the search engine results.
Additionally, ensure that you remain active on social media. Note that adding new posts on social media is not enough. You need to get interactive with your audience and always give them a reason to believe in your brand.
Use Texts and Links Correctly
Adding links to posts is crucial; it helps to optimize your efforts. Interlinking the host posts accelerates the SEO efforts thereby improving user experience on your site. The posts should be interlinked where necessary but must remain relevant. It should not be done for fun purposes but must have relevance to the site.
Relevancy is determined by both the content and the anchor text of the source page. When links are relevant, it makes it easier for the search engine to recognize the site and Improving WordPress Site Rank in Search engines.
Anchor text helps Google to understand what your site is all about. But anchor texts have both pros and cons. If used wrongly, they can put your website at the risk of being penalized. Use them sparingly to avoid the wrath of Google.
Use Correct Heading Tags
Using appropriate heading tags is crucial to Improving WordPress Site Rank and is in line with the best SEO practices.
One should be aware of the proper heading tags to use when creating links or when posting articles on their website. However, it's common for beginners to struggle with choosing heading tags and using them appropriately.
Heading tags create an exciting mood to readers and help website users read the relevant parts of the posts. Type O heading tag gives a detailed meaning and helps the user to know what the article is all about. Note that heading tags may range from heading 1 to heading 6 depending on the length of the article.
The trouble most writers have is to determine the right heading tag to choose. Note that H1 tag is always employed for the blog posts title and so it is imperative to keep H1 concise and informative. As stated earlier, the title gives an overview of the content and may motivate visitors to read the entire work.
So, using H1 correctly gives you the go-ahead to use H2, H3, H4, H5 and H6 tags for your sub-headings. This should be used appropriately to avoid confusing users.
Notice that headings are not only crucial for SEO practices but to the reader as well. Also, they help to improve the overall user engagement.
Conclusion
Improving WordPress Site Rank With SEO, all it takes is a good plan to set the ball rolling. The best part is that you have enough options when it comes to how you want to optimize your online content.
Your content creation process should be done carefully using the right keywords and a combination of other relevant phrases and sentences. If you don't understand how content creation for SEO is done, then you can always consult an expert.