Business, restaurants, fast food chains, saloons, pizza houses, and many different sectors have set up an online store on their website and boosted the revenue of their model.
If you have a product that is feasible, affordable, and unique then it is going to be sold. With websites, you have the reach of a global market just at the tip of your fingertips and on a computer screen.
Establishing an e-commerce website is not a concerning issue these days. With plugins like WooCommerce, it has become very convenient to establish online stores and engage with potential clients.
For developing an online store on any website WooCommerce is amongst the most popular plugins. But many times developers and owners choose a theme that does not support WooCommerce and land themselves into trouble.
Some of the best WordPress WooCommerce themes free are shortlisted in this article for reference and selection.
This article enables you to understand the features of the theme and use it for your related sector of business. Be assured that all the themes included here are compatible with WooCommerce.
It can be considered as a food-based theme designed to cater to the online food market, restaurants, food packaging, and others.
It is a multilingual plugin compatible WordPress theme. The desired number of pages can be added in the navigation.
Full-width layout option is also provided in the theme which enables you to promote or feature offers or best products. With the help of widgets, one can add information on the footer.
So let go straight to the list and explore free WooCommerce WordPress themes.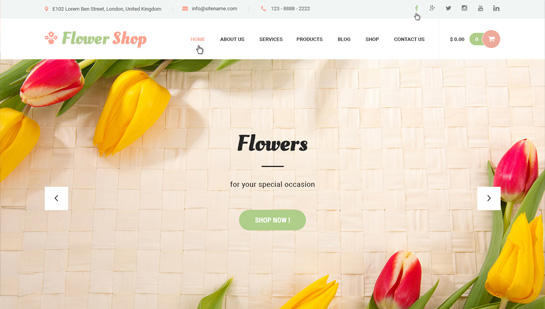 Flower shop Lite is one of the well-known free WordPress WooCommerce themes. It is specifically designed for any individual, organization, or startup that intends to have a shop based website. For online selling and establishing a virtual store, this theme is perfect.
It creates a stylish and professional website. Images, texts, and color schemes everything can be modified. The theme comes with a rotating slider on the top which is designed to feature products, services, and offers. A sidebar is provided on all the pages.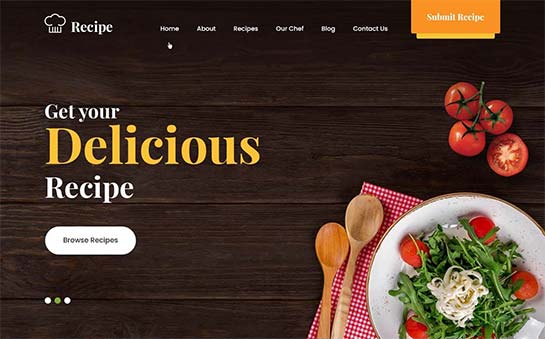 Recipe Lite is amongst the best free WordPress WooCommerce themes.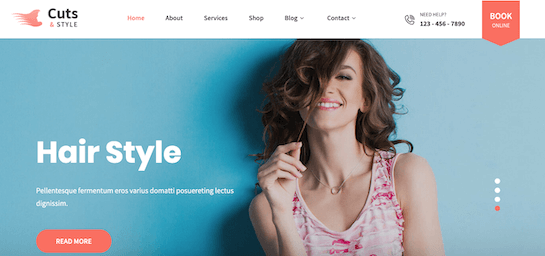 Free WooCommerce themes for WordPress includes CutsNStyle Lite.
It is a responsive WordPress theme and caters hair cutting salon, massage parlours, and other similar business by establishing an online store for them.
It comes with an animated section on the homepage that attracts the visitors to engage with other content of the site. It is compatible with SEO plugins and contact form plugins.
Appointment bookings and rate card can be set up on the website. The homepage takes only a little time to set up.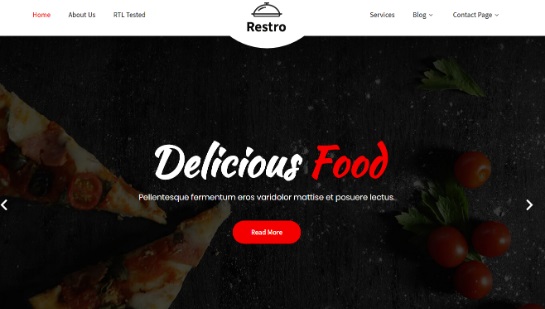 Restaurant Lite is one of the widely used WordPress free WooCommerce themes.
It caters to all the requirements of the restaurant industry.
The colors, fonts, and style of the theme have been designed with complete focus on restaurants.
Features related to this business sector can be easily availed by installing relevant plugins.
It is compatible with all the devices and browsers so that the users can have the best experience.
The navigation is also simple and user-friendly. It is compatible with the latest version of the WordPress platform.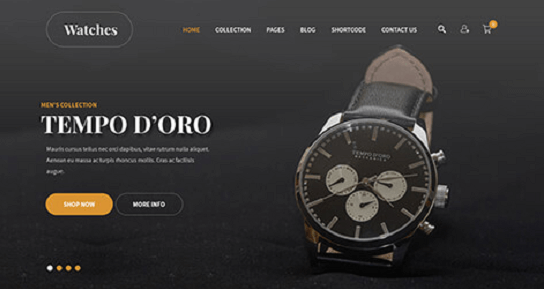 Free WordPress themes for WooCommerce include SKT Luxury.
It is an RTL compatible theme with larger than life design and useful features.
It is recommended for everyone looking for establishing an online store with luxurious materials.
It has a simple interface and the site is also smaller in size. It is an SEO-friendly theme and can also include blogs along with the store.
It is possible to highlight various promotional offers with the help of this theme. All pages and posts come with a default sidebar.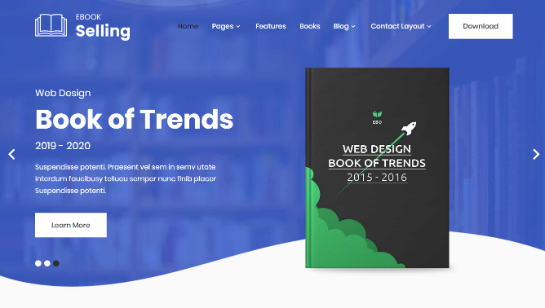 SKT Launch is a WooCommerce themes WordPress free. It has a professional and attractive design. The theme has passed the Google mobile test and is fully responsive.
Customizer can be used to set up the theme.
The link color of the entire website can be easily changed. You can also modify the background, images, and texts easily.
A default slider is included with the theme. The recent posts show up at the homepage.
The homepage also includes a speciality section.
Theme The App is a WordPress themes WooCommerce Free.
This theme is an ideal choice for users who want to establish a simple online store.
The features of the product and service associated with it can be highlighted in the sliders.
Linking to social media handles is quick and easy with this theme.
It comes with secure and professional coding.
The gallery is also provided by default with the theme content.
All in all, it is simple and easy to use even for a novice.
WordPress themes free WooCommerce features SKT Spa Lite.
It is a health and wellness related website and suits perfectly for developing an online store.
For extending the functionality and features of the website the theme is compatible with all necessary plugins.
It allows you to set up as many widgets as required in the sidebar.
It is also possible to set up dynamic widgets for each page.
It is HD compatible and can be screened on a projector.
SKT Café is a free responsive WordPress themes WooCommerce.
This is an exclusively designed coffee house theme for WordPress.
It has a magnificent homepage featuring coffee beans which will inevitably attract visitors.
Because a considerable number of people order their food online this theme can be an ideal choice for establishing an online store for a coffee house.
It comes with SEO-coding and multipurpose template.
The theme also works fine with shortcodes.
Contact form and social media plugins are compatible for use.
Pizza Lite is a frequently chosen free WordPress themes WooCommerce.
The theme has an exotic design based upon pizza and is a perfect suit for pizza houses and fast food chains.
It is simple and easy to maintain & manage.
It enables pizza outlets and delivery centres to maintain an online presence by developing a dynamic store on the website.
Plugins related to menu and pricing are compatible with this theme. A payment gateway can also be integrated easily as required.
SKT Wine is one of the WooCommerce free themes for WordPress.
It has a wine and brewery based design. The theme is Google mobile-friendly, responsive, and compatible with multilingual plugins.
The homepage includes a banner and a slider area.
A case special is provided to showcase all the special wines. Due to flexible customization options of the theme, you can choose to display either the most recent posts or even a static post.
Necessary contact information and icon links to the social media handles are by default placed on the header.
The WooCommerce WordPress themes free list features the Ele MakeUp Lite theme.
The default wallpapers and images provided with the theme are mesmerizing.
Any pizza, burger, or fast-food joint can use this theme for designing an exclusively food based website.
It becomes easy for you to display necessary information regarding your business and about the food items available for ordering online.
You also have an option to manage a food-blog along with the website to provide something extra to your audience.
Ele Store Lite is one of the most responsive WooCommerce WordPress free themes.
This is an ideal theme for establishing a fashion or a lifestyle store on a website online.
The user interface and navigation is not complex.
The homepage includes a few sections along with a default slider.
It is compatible with all the essential plugins.
The theme comes with limited support from the developer which can be accessed through email.
Color schemes can be easily modified without any restrictions.
Beauty Spa Lite is one of the spectacular WordPress WooCommerce themes free.
It is developed and designed to cater the massage centres, skin clinics, saloons, and other similar sectors.
It has a simple and generic layout with outstanding functionality.
It is a light-weighted theme and hence the loading time is less.
All essential plugins for necessary features are compatible to provide your audience with a superb online shopping experience.
If you are looking to develop a website for your startup or business that relates to the IT industry then this theme has been exclusively designed for you.
Designed will all essential features this theme is compatible with most of the required plugins.
Modification at different levels of the theme is possible to give a personal touch to your website. It also enables you to easily develop an online store.
SKT Strong is a website theme developed to cater to the corporate sectors in business and compete directly with the premium themes in terms of features and functionality.
It has lesser scripts which decrease the site loading time.
To preview the live changes it is based on customizer. Both footer and sidebar are widget friendly.