Going online and organizing the online sale of any kind of merchandise has never been so easy. Creating an eCommerce website using our store WordPress themes can turn out to be a completely affordable venture for an average or even startup website manager.
Today's ecommerce based digital platform has become an indispensable part of many commercial and trade related businesses to guarantee a wider exposure of products and merchandise and attract more and more potential buyers.
On the other hand, people themselves are already used to shopping online, reviewing hundreds of offers and choosing the needed ones even without changing their physical space.
Given the advanced business and digital trading opportunities for the commercial world when relying on one of store WordPress themes, we are going to get into the meat of some of the best ones.
The digital version of your physical brick and mortar store will make your offers accessible to more clients and customers, and naturally, your business will grow to a new level of productivity.
Each of these store WordPress themes is worth your money and attention with its e-commerce ready platform and commercial plugin compatibility, easy product listings and customization controls and much more to present your digital shopping center or online storefront from the most attractive angle.
From enjoying 24/7 exposure to saving tons of money and resources, from building your brand credibility to being a real magic wand for the clients to buy what they need without much of a hassle, the benefits of these store WordPress themes for your online career seem to have no end.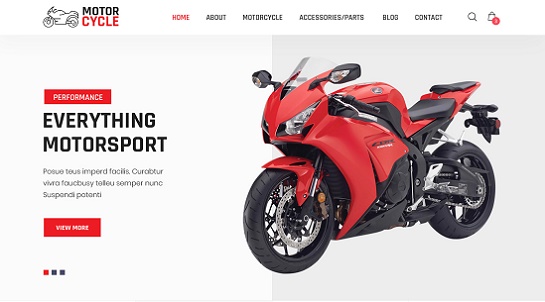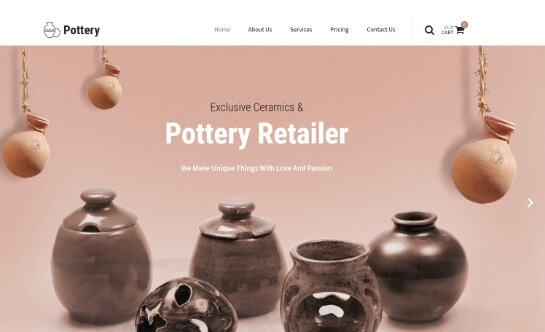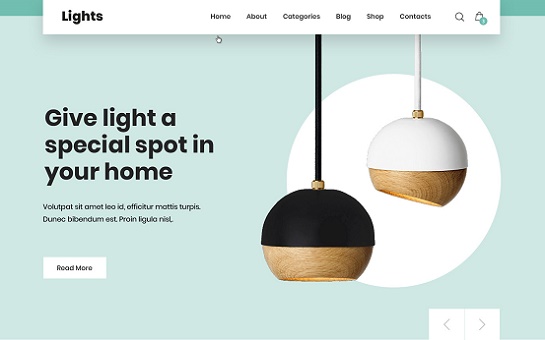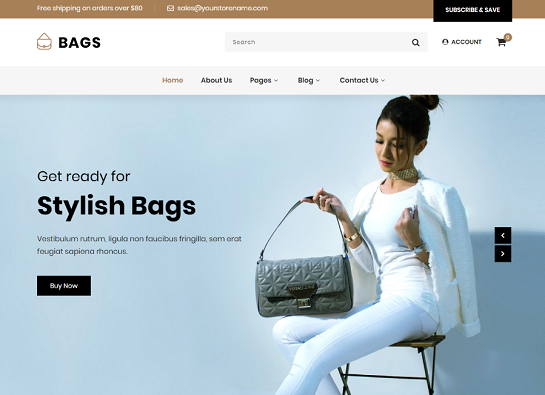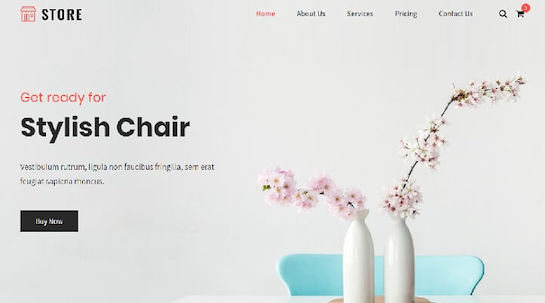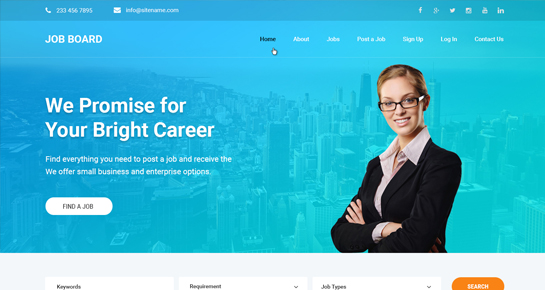 SKT Job Portal is one of the trendy and modernly touched store WordPress themes to serve as a solid ground for a bulk of business undertakings, job and product listings, online shopping profiles and more.
It's a template that has been developed by forward thinking developers and as such appears to be future scalable and compatible with not only the systems and browsers of present but also those to be launched in the nearest future.
Otherwise stated, your website guests can shop online, review your items and order them from their living rooms and kitchens, from the comfort of their beds or while on the move. Their portable devices and smartphones are going to display as accurate and functional version of your site as the basic desktop one is.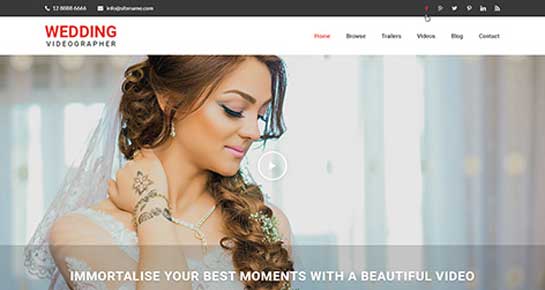 From selling wedding related products and services to running a specialized electronic store, advertising your handmade items or award winning branded products, Wedding Videographer is here to support you in your initiatives.
Just as you need to take care of the floor plans and the overall design of your physical store, your website also needs a special care and attention to its parts and layouts, visual appearance and inner working platform.
With Wedding Videographer all the important components are customizable and controllable from behind the scenes and with the intuitive admin panel. Color gamut changes, typography settling and buttons deployments are all controlled from this admin panel with easy drag and drop functionality.
Taking the plunge into the virtual reality of commercial relations and digital cooperation with clients can be fairly easy and pocket friendly with Toy Store.
What can be more exciting than finding a really affordable template that is already coded to meet all kinds of commercial standards and compatibility with major e-commerce platforms?
In this relation, Toy Store is nothing but a smart and sophisticated ecommerce website solution for the creation of a practical environment that will be user friendly and responsive, easy to navigate and browse.
Widget friendly areas and social media integration, pack of first aid shortcodes and useful layouts to choose from, blog area for directing extra traffic to your products and store are all to be found with Toy Store.
The next superbly expansive and thoroughly cultivated web establishment option among store WordPress themes is presented as Classified Ads.
Packed with a fluid responsive design and saturated with pre enabled tools and features, Classified Ads is going to make your online storefront as frequently haunted as you can never imagine.
No matter what you are going to sell through this profile, your digital or physical services and products, portfolio items, design drafts, financial reports, real estate or movable property or something other, Classified Ads is resourceful enough to meet your business direction and criteria.
The theme authors have done their best to make sure your site delivers the best SEO results and SMO integrity and functions well with commercial and multilingual, visual composer and page builder plugins.
The representatives of a modern commercial industry welcome Real Estate with open arms. The beauty of this clean and crisp, visually seriously developed and styled template lies in the fact that despite its saturated nature and feature rich toolkit, it is unbelievably convenient in usage and further management.
The customization possibilities of this responsive and mobile compatibility checked template are vast, with selection options of Google approved fonts, color changes, logo uploads, image addition on the sider to decorate your welcome page and much more.
Real Estate also ensures both grid and list view possible for your store, as well as is optimized for e-commerce plugin support to have more controls over your product lists, buttons, customization for list styles and more.
Flower Shop is light and simple, smart and intelligent e-commerce template to support both creative and technical aspects of your site.
It comes preloaded with boundless typography choices with fonts and their subtypes, color playing and establishing tools with color picker, homepage full width slider for sharing top offers or announcing discounts, arrival of new models and more.
Marking down all your information and product descriptions in more than one language is also possible with Flower Shop thanks to its practicality with translation plugins.