If you give preference to WordPress community, as one of the best and modern content management systems available at present and comprehensively take advantage of its efficiency and productivity.
You will for sure appreciate free GPL based WordPress themes for having access to free software and templates.
GPL Licensed themes mean you can actively and freely make use of the proposed platform and product in the most convenient way.
Apart from that, if necessary, you can use theme for multisite installs, thus you will save a considerable sum of money and nerves while running the online manifestations of diverse individual and business undertakings by the application of the same operational standards and principles.
In this article we have selected the best samples of free GPL based WordPress themes.
Which can be acquired entirely for free, yet will grant you with every possibility to run the suggested software for any purposes and perspectives, modify and customize it as per your needs and requirements, as well as extend it whenever needed.
You might have heard about it but do you really know what does free GPL based WordPress themes mean?
These themes can be used to power websites for any purpose. You can also access the development codes for the same and even improvise it and release a fresh version for the audience.
One also has redistribution rights for GPL themes. So now the real question is are they really effective?
In the present times of the booming WordPress market, there are tons of GPL-based themes. Some of them are extremely good and a few amongst them are compiled in this read for your ready reference.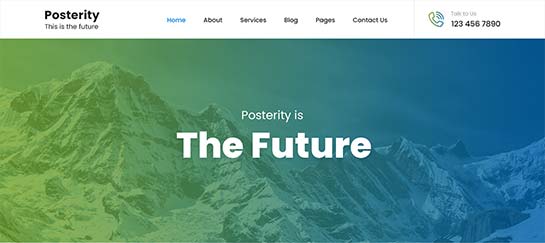 The first in this compilation is a free creative agency theme that is exclusive to WordPress.
It is fast, reliable, and developer-friendly so that you can conveniently create any website, portfolio, blog, and even e-commerce store.
Given its development framework and default design, it will be the best match for digital marketing agencies, IT startups, and similar niches.
The demo includes modules, inner pages, and different sections to exhibit all details professionally.
Moreover, the page builder enables you to make the desired changes to suit the requirements of your project.
Some peculiar features include one-click demo import, full-width layout, SEO-friendliness, and default integration of Google Maps.
The latest version of WordPress and WooCommerce is compatible with the same. Hence setting up an online store will never be a difficult task at any time.
Moreover, for ease of access, it has been tested for compatibility with browsers and multiple devices.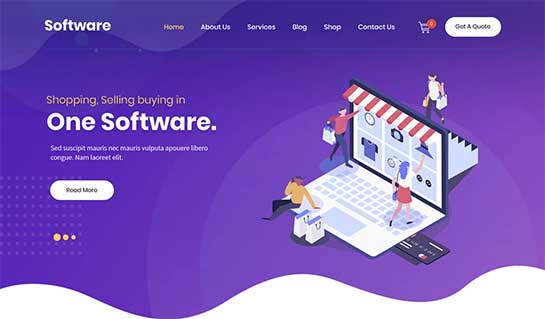 SKT Software is one of the most liked options in this collection of Free GPL based WordPress themes. The customized software and software-as-a-service industry are evolving and witnessing terrific growth.
If you are also starting out on one such venture or looking to update your present website then this is for you.
It comes with a fascinating design and smart module layout that helps you with exactly what you are looking for. Molding it into the desired format to meet the requirements of the end-user is easy.
Despite being free all basic functionalities are integrated by default and the rest can be added with external plugins.
Setting up a WooCommerce store and engaging your audience with useful blogs related to your product or niche is possible.
Why choose anything else when you can get the complete package here without paying anything?
The best factor of this free GPL based WordPress themes collection is that all niches are covered here.
Activism Lite is a niche-specific, dynamic, and completely responsive option for creating websites related to social causes, movements, or NGOs.
When you are looking to serve the society in different aspects it is necessary that your message reaches the masses. To ensure this happens websites are the best options.
This theme can exactly do that for you and also enable you to accept donations from across the globe. You can add all the required information, photographs, videos, and even set up a blog.
All influencers that support your organization or cause can also be mentioned. All kinds of changes can be managed to ensure that you can create a desired online space for your activities.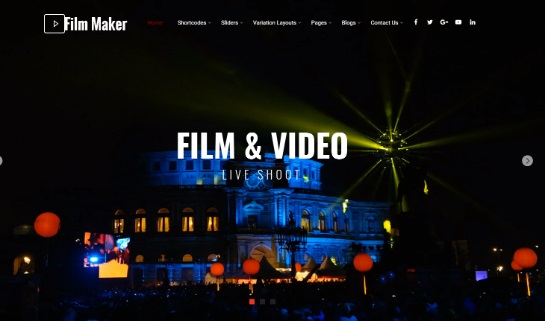 The celluloid space and industry has emerged with the peak in popularities of web series and OTT platforms. This creates tremendous opportunities for new talents to come into the mainstream and showcase their talent.
SKT Filmmaker helps you in doing that by setting up a website for your project, movie, short film, or production house. This helps you in easily being accessible by a large audience and also adding all details related to your activities.
You can even showcase future projects, awards, recognitions, and media mentions easily. A gallery can be set up if you are in the quest of a portfolio for your dream project.
It has been optimized for supreme performance irrespective of the platform, browsers, and screens, and is also SEO-friendly.
It supports all kinds of third-party and external plugins including WooCommerce.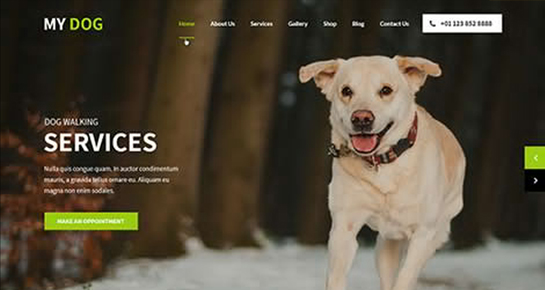 This is an exceptional and versatile inclusion in this compilation of free GPL based WordPress themes. My Dog Lite is a free theme that is dedicated solely to pets.
If you own a pet food store, adoption house, or have a business with pet toys then this is for you. It has been exclusively designed to serve this purpose and hence will meet up to all your expectations.
The images that are used by default can be used by you in any segment as they are copy-right free. Moreover, the layout and structure have been carefully worked out so that all the information can be added conveniently.
If you intend to establish a blog or an online store for merchandise or product then it can also be done.
Every small and big requirement for a successful and dynamic web presence has been addressed here.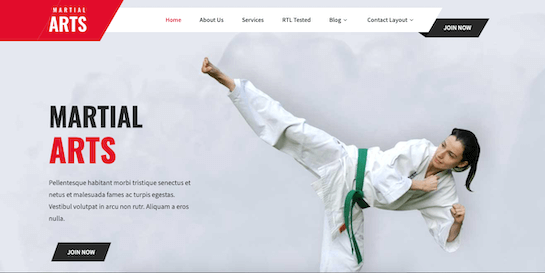 Fighting and self-defense sports and techniques have become an integral part of survival across various corners of the world.
They keep an individual fit and ensure that they are always active in their life. But to ensure that this message reaches the right audience you need a dynamic website that can be created with this theme.
Your target audience will remain stunned by seeing the default aesthetics that it has to offer. All kinds of such activities singularly or in the group can be mentioned here.
All details about certification, eligibility, criteria, and batch commencing can also be added.
You can conveniently integrate the desired payment gateway and accept tuition fees from the website. All kinds of plugins are supported so that the site remains loaded with features.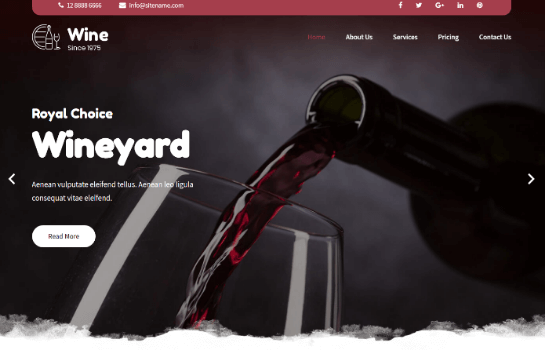 This is another prominent and niche-specific inclusion in this collection of free GPL based WordPress themes. Wines have fascinated the taste buds across the world for centuries.
With digital transformation in business, it becomes essential to represent business and manufacturing related to the same to transform.
SKT Winery Lite is one such exclusively crafted theme that can be used for this purpose. It is one of its kind when it comes to aesthetics and is responsive and SEO-friendly.
The default images in the template, layout, and other sections are mesmerizing and can be directly used as they are copyright-free.
Setting up an e-commerce store for your exclusive products is possible here without any additional efforts. Lastly, you run a blog, integrate social media handles, and rely on all the third-party plugins for necessary features.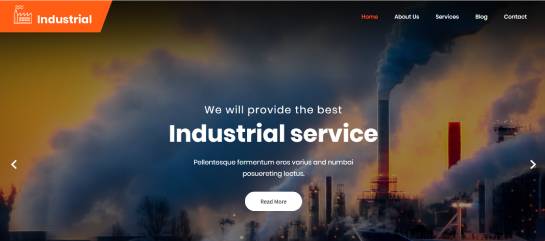 Industries of all kinds have terrifically contributed in multiple manners and witnessed substantial growth.
In the present age of Industry 4.0, it becomes mandatory to represent this sector in the right light in the online space. SKT Industrial Lite has been designed to do exactly this.
All mandatory requirements of this niche including design, layout, and aesthetics have been addressed by default.
Moreover, necessary provisions have also been offered to ensure that one can add other features as required. It is dynamic, responsive, and has been tested across browsers, screens, and devices for the same.
WooCommerce compatibility is a plus that helps you make your mark and defeat the competition. Proper care has been taken to ensure the SEO-friendliness is maintained so that your site ranks higher.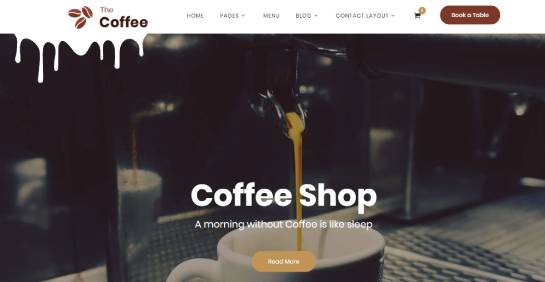 With advancements in time and improvisation in the supply chain, coffee consumption has increased in the world.
If you are into an import-export or manufacturing business of coffee then this theme can help you get the desired representation.
Additionally, if you own a café that serves the best coffee in the town then also you can use this. SKT Coffee is flexible and reliable which enables users to adopt it for more than one purpose.
The design, structure, and framework have been crafted in reference to the demand of the niche. Additionally, it also enables you to sell your products online through an e-store across the world.
The interesting part is that you will never face feature deficiency and even if you do then third-party plugins can be used.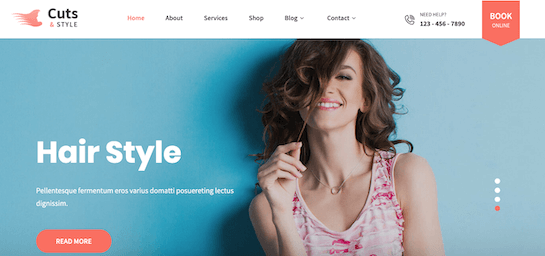 One of the most emerging aspects of a personality is the hairstyle. With increasing focus on saloons and hair stylists in the previous decades, this theme has been created.
It has been popular and liked across the globe and hence included in this compilation of free GPL based WordPress themes.
Everything that you desire to be inevitable for this specific segment has been integrated by default. All elements of design and color combination have been worked out smartly to achieve stunning results.
Whether you have a franchise-based saloon chain or you are a hairstylist all mandatory details about your portfolio can be included.
On top of that, images in any number can be uploaded and even a gallery can be set up to showcase your work. Adding client testimonials or selling exclusive products through an e-store is also possible.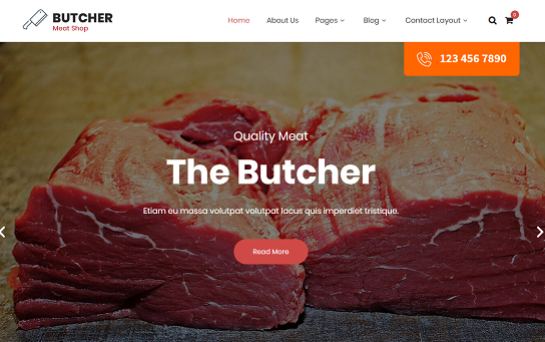 The diversity of inclusions in this collection of free GPL based WordPress themes makes it special. Butcher Lite is a unique and one of its kind niche-specific theme which is dynamic and responsive.
One can conveniently use it for creating websites related to meat farms, seafood shops, poultry, cattle farms, etc. The in-built template and copyright-free images that are used here are perfect for this industry.
If required you can modify them and add other attractive ones. It is easy to set up, publish, and maintain.
There is no restriction on adding information, images, or even embed videos. You can even list your special products in the online store and deliver them.
Integrating payment gateways and social media channels are also possible. You can also rely on Google Maps and Google Fonts for accuracy in service after adding them.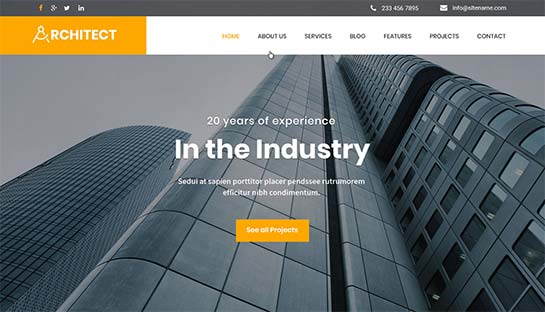 SKT Architect Lite is one of the most promising and widely used free GPL based WordPress themes.
This can be used by architects, design agencies, interior designers, construction companies, etc. for creating a digital presence.
The developers have toiled hard to set up a perfect layout, design, and framework that can suit this specific industry. Therefore only adding relevant information and making minor changes is required before publishing it.
Even after publishing it will be easy to manage and modify. Updating information or adding functionality through external plugins will not be a difficult task.
At any moment whenever required you can start the online store and attract customers with exclusive products. For high-value clients, this is one of the best options to create a significant online presence.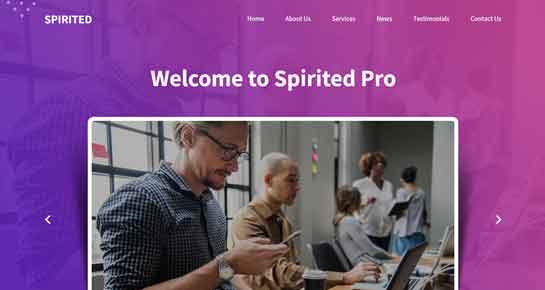 Spirited Lite is one of the fabulous multipurpose free GPL based WordPress themes. It can be used by a wide section of the audience including but not limited to corporate business, industries, and custom web designers.
Overall it is dynamic and has proved its worth across various sections in terms of functionality and responsiveness. When you use a customizer the setup process becomes extremely simplified.
Mandatory standard pages are included by default so that you do not have to invest time in them. For convenience, the sidebar is already widgetized enabling you complete access to all activities.
Google Fonts have been integrated by default and for ease of reaching out, Google Maps can also be added. There are zero compromises in terms of functionality as all kinds of plugins are supported.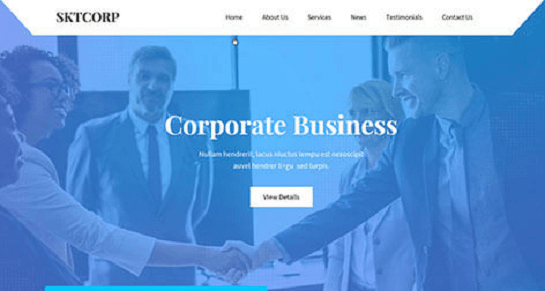 Corporates have huge budgets to spend on managing their digital presence. But despite that, if you can get powerful and stunning free GPL based WordPress themes then why not use them?
SKT Corp is one such theme in this compilation that is crafted particularly to meet the needs of the corporate. It can withhold extreme traffic and does not crash easily.
Moreover, the overall aesthetics and layout have been kept professional and elegant to portray the organization's culture.
All information regarding your business can be conveniently added along with photographs and achievements. Despite being provided with all features if you feel the need to add external plugins then it is also possible.
Using this for creating and maintaining a superior digital presence can be the best decision that you make without spending anything.
For professionals of business consulting this collection of free GPL based WordPress themes have an inclusion.
SKT Biz is one of its kind powerful, elegant, and dynamic options for business consultants, firms, agencies, and similar businesses.
The shades of color for designing revolve around blue and white so that a perfect combination can be created. All data, information, company profile, client portfolio, and services can be included without any restrictions.
You can even add details about your projects, achievements, awards, recognitions, and media mentions. You also have an option of integrating payment gateways so that the clients can make online payments for the service or consultation.
Booking appointments, pricing tables, and calendar invites can able be set up with the help of third-party plugins.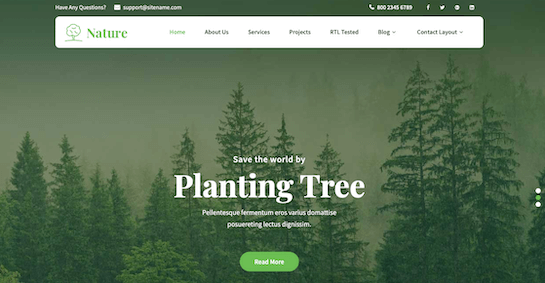 This inclusion is a perfect example of the versatility that this read includes. It is a truly multipurpose theme targeted to be used by nature lovers for creating websites for various purposes.
It is free, dynamic, elegant, and looks perfect across all devices. The default slider offers five slides where the content and transition is completely manageable.
Modifying colors and other small settings is possible without any technical knowledge of coding. The dropdown menu with five-level is offered so that all kinds of information can be added in a systematic manner.
Photographs can be added with perfect optimization and even a gallery can also be established.
One can easily set up payment gateways for an online store or for receiving donations in the case of an NGO. The SEO-friendliness enables you to expand the reach to a wider section of the audience.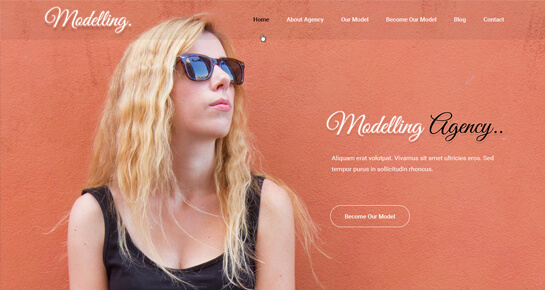 This collection of free GPL based WordPress themes offers you Modelling Lite which is a perfect solution for your portfolio needs. Artists, models, actors, and individuals from this industry are investing heavily in various things.
To ensure that your portfolio is presented in the most fascinating manner and in the most professional manner this theme has been developed.
The color combination, design, and data layout have been finely crafted so that images and textual content can be added.
A balance is created when it comes to adding information and complete freedom is offered to creating multiple galleries.
You can conveniently highlight certification, recommendations, and achievements as desired in the most suitable manner. Lastly, it features perfectly on mobile-phone and on other devices and screens.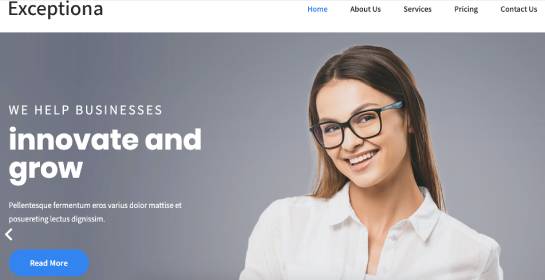 Excpetiona Lite is a multipurpose theme in this list of free GPL based WordPress themes. All the organizations, companies, businesses, and NGOs that are aiming for innovation and growth can use it.
The design and layout are terrifically done by professionals which justifies website creation for multiple niches. The inclusion of standard pages and integration of Google Fonts is an added advantage.
Images, elements colors, and background colors have been balanced to highlight elegance and professionalism.
Setting up an online store is possible as it is fully compatible with WooCommerce and other plugins.
Setting up a blog and synchronizing your social media handles for active audience engagement is possible. Modifications can be done and swift handling of various tasks is an added advantage.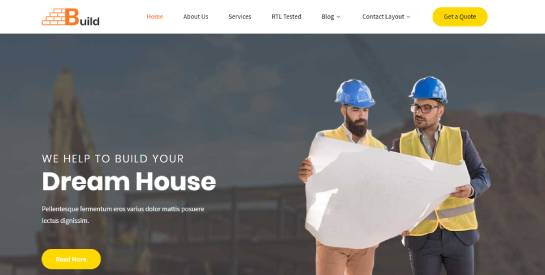 SKT Build Lite is a one-stop solution for construction companies, builders, architects, and freelance consultants for creating a powerful website.
Usually in common themes one has to create a layout and modify settings to meet the end requirements. While here the basic and most advanced requirement of functionality and design have already been taken care of.
With attractive and elegant colors in background, elements, and pictures the design becomes flawless.
There is full provision and liberty to add all the required functions from external applications and as much data as required.
You are also ensured that your new website can be accessed from all kinds of browsers, devices, and screens given its superb responsiveness.
Users across the globe have trusted it for setting up a marvelous online presence and you can also do the same for free.
The last theme in this compilation of free GPL based WordPress themes is Restaurant Lite. For all kinds of restaurants, café, food stalls, and fast food joints this is an ideal option for creating a dynamic web presence.
The peculiar thing about using it is that the template, layout, and structure, all are in alignment with the industry requirements. Therefore you are free from the burden of refurbishing all the aspects to match your needs.
Additionally, all basic features are added by default and you also have complete freedom to use third-party plugins.
Setting up payment gateways to accept online orders for home delivery to your customers is possible. Integrating Google Maps will help clients in figuring out the accurate location of your place.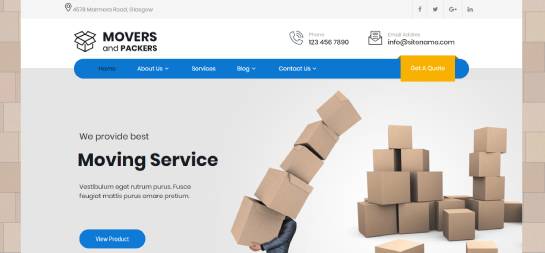 Movers and Packers with its GPL based nature will, by all means, protect your freedom to use, edit and distribute the target software.
Hence this WordPress based free GPL template is an ideal version for those, who are dealing with moving, packaging, transportation, brokerage, shipping, carrier and any other relevant customer – related services.
As the theme comes loaded with all the necessary theme sections and areas to display your business profile in the most professional way, as well as with a strong collection of theme features and options to customize it in order to achieve the final objectives put forward by the website representatives.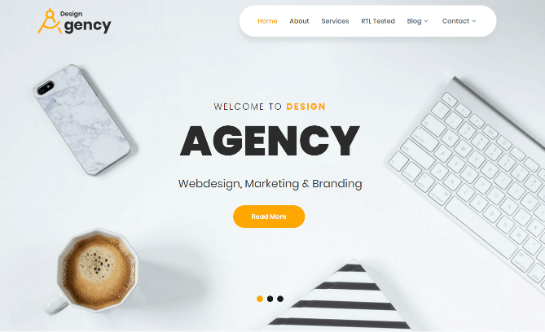 SKT Design Agency is modern and stylish, clean and fresh multipurpose and falls in category of free GPL based WordPress themes, which uses GPL license on its basis.
Hence, you are free to set up, run, modify and control your website within the scope of the theme possibilities and settings. Whether you're a photographer or portfolio owner, or are a part of a successful design agency.
This high quality and super functional template will act as a helping hand to you within the whole process of the respective website or blog display in the online network.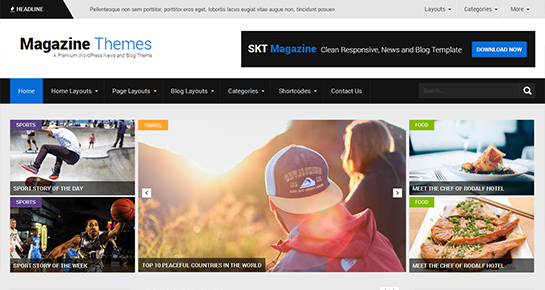 The next well – structured, highly customizable and user and developer friendly WordPress theme appearing in GPL based nature is SKT Magazine.
This bright and animated, smart and intuitive template is an ideal version for those who love free software and templates.
The theme shares one of the essential and basic feature any modern theme must have, and that is the responsiveness and mobile friendliness.
Moreover, the theme is ready to cooperate with a wide range of modern plugins, including WooCommerce, NextGen Gallery, Facebook Comments, as well as many other plugins for better functionality and operation.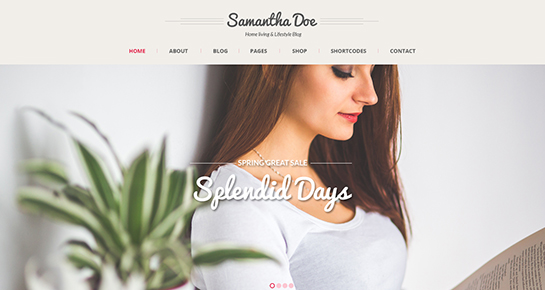 Girlie Lite advances free GPL based WordPress themes, beautiful and modern design with certain feminine and girly colors and shades, flexible and adaptive layout, as well as simplicity and user – friendliness in usage.
Thus, every girl or woman will be provided with all the chances to make the best and competitive appearance of any relevant business.
This highly intuitive and resourceful theme will exclude a number of headaches anyone can feel while working with the theme.
Girlie Lite is built on a very simple and easy to understand platform with handy tools and controls to undertake all the necessary processes and actions without any difficulty.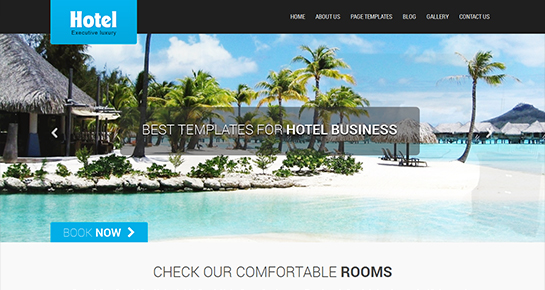 By the application of GPL licensed product of WordPress in the face of Hotel Lite your hotel and apartment, as well as travel websites will stand out among the other online products thanks to their visual and functional effectiveness.
Built and established on a powerful and strongly structured Customizer, the theme will let you edit and customize your template as required and get the maximum profit from your business presentation in the worldwide digital networking system.
Hotel Lite is famous for its fast loading structure, compatibility with all the major standards and coding requirements, SEO integration, as well as complete responsiveness.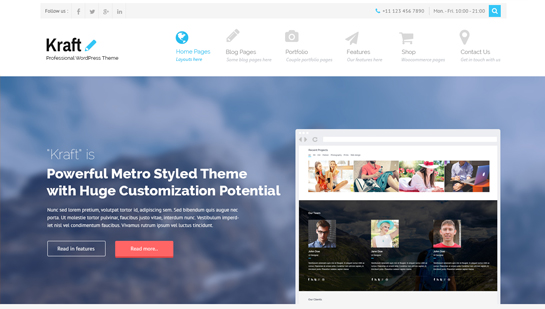 Kraft Lite can be the best selection of you to start building and developing any WordPress supported framework catering to any product, service, portfolio, undertaking or program of any kind and nature.
This effective and highly productive theme can be acquired entirely for free, yet will be loaded with premium quality ingredients and characteristics to expand the website capabilities and functionality.
This simple, yet smart, adaptable, yet very reliable based on the free GPL based WordPress themes category features great responsiveness adapting itself to any mobile and device screen dimensions and resolution to keep the website exceptional look and feel.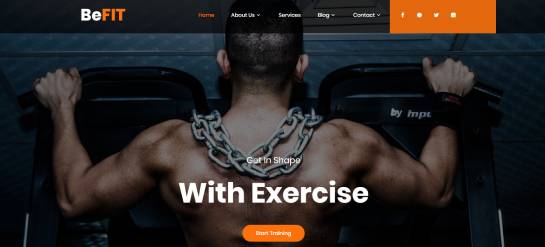 BeFit is minutely projected and realized to meet all the requirements and claims of those clients, who are fond of free software to handle any gym, fitness, personal trainer, yoga or any other health loss and healthcare activities.
These one of the neatly designed and conveniently structured free GPL based WordPress themes licensed 100% GPL, thus you are granted with any right to exercise the acquired template however you may find precise.
The homepage accurate sections are what are needed to demonstrate the full representation of your business, club, center, specialists and trainers, services and classes or any other frequently asked information and content.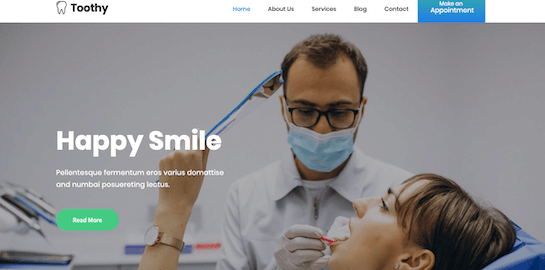 Being established on a very strong and powerful operational platform, combined with a clean and fresh visual solutions and design shades.
SKT Toothy comes integrated with any essential feature and setting any doctor, dentist and another medical expert will primarily need to have at his disposal to cover his business in the most professional manner.
Patients will for sure appreciate the precise, neatly fixed and organized structure of your website, which apart from being eye – catching in appearance, will be also very informative and customer friendly, allowing the latter access the website with their mobiles, smartphones, tablets or any other modern technological devices.
This one also surely falls under the category of free GPl based WordPress themes due to its overall appeal and absolutely free license as it states.
FAQ
Which free GPL based WordPress themes are mobile-friendly?
All free WordPress GPL themes are not mobile-friendly. The themes that have been optimized for cross-device compatibility are mobile-friendly.
You can be assured that all the themes included in this reading are compatible with all kinds of devices including mobile phones.
What does it mean to be SEO-friendly and why is that important?
When a website is SEO-friendly it indicates that all the search engines can crawl into different segments of the website. Additionally, it also means that content can be efficiently interpreted and also indexed in the database.
It is important because most of the users usually trust search engines for their queries.
When you have an SEO-optimized website it can help you in getting free targeted traffic from search engines. But, for this to happen it is mandatory to have top positions in search results with relevant keywords.
WordPress Theme Vs. Page Builder – what's a better option?
The solution to this question varies for individuals and projects as the technical aspect plays a key role here.
If you are good with technical coding and programming languages then using WordPress theme will be a great option. But when you have access to the page builder option then with its drag and drop functionality coding is not required.
Hence, as per your preference and project requirements, you can choose the best option.