Whether you are running a successful printing house or just starting up, choosing best Custom Printing WordPress Themes is always crucial for the website.
Most people believe that having smart features on the website including colorful themes are just enough to grab the customer's attention.
In fact, it's all worthless if custom printing WordPress themes are taking much time to load, giving errors, and many more issues.
So, how to choose the best WordPress theme that not just helps you satisfies your customer's demand but also satisfies Google Algorithms. If this is your case, this post is for you.
Here we have shared Google-tested, mobile-friendly, and responsive Custom Printing WordPress Themes that could be best to startup your website. Let us see.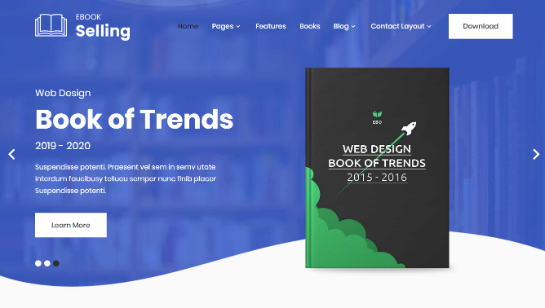 SKT Launch Pro is simply awesome for printing shops and printing presses. It is a responsive and Google mobile friendly tested theme.
Further, it is coded with elementor page builder which easily loads your website over the web and multiple browsers. The theme is integrated with 800 plus Google fonts and 580 + social icons.
Also, this theme is well featured with product-friendly features like showcasing your ebooks or other portfolio.
The best of this is it is compatible with the latest version of WordPress and SEO-optimized plugin, so you can quickly enjoy the results. 
Features: 
It is 100% responsive 
provide you interactive blog online 
keep your online store well-versed with the new technology
Include creative feedbacks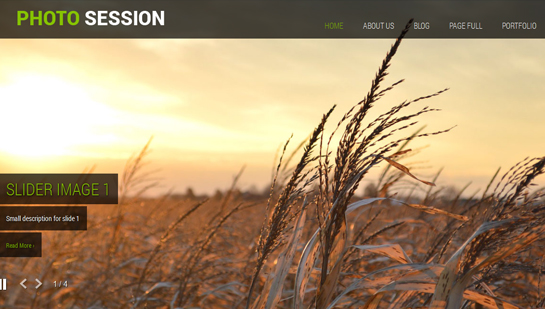 If you want to create a digital printing company website then you need to choose fully-featured custom printing WordPress themes such as Photo Session Pro. The theme is fully responsive and checked on Windows browsers, mobiles, and tablets.
Additionally, it provides you with a sidebar layout that better supports your support forum, email, and other social media platforms. The theme also has a sortable Gallery with plugins.
While using this theme, you will get standard features like 404, a blog area, and other features that simply support your website in a better way. Also, the theme is integrated with 50 + social media icons and coded with HTML5 and css3. 
Features: 
Include gallery area to support your regular image needs
It is a color changing theme 
Transparency with content and short backgrounds 
Compatible with SEO optimized plugin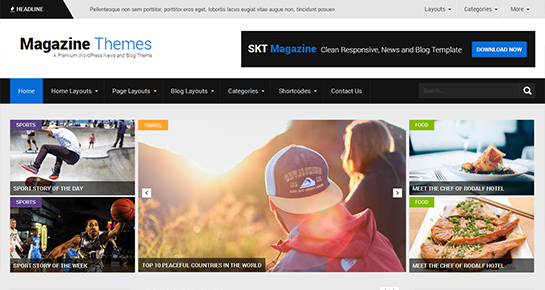 SKT Magazine Pro is a well-suited custom printing WordPress for a printing business, print on media, and other related businesses.
It is a Google mobile-friendly theme including 11 blocks for various content styling. This has five different types of home page layouts you can easily choose from and enjoy the great website layouts. 
Further, it has great features like a multilingual magazine which is compatible with managing all kinds of languages in one place. The theme is a hundred Plus shortcodes and included with shortcut plugins.
Also, it is integrated with 650 + Google fonts and 580 + icons. The theme is also compatible with the Uber menu and paid plugin. 
Features: 
Include different sidebars
Integrated with 580 + icons 
Contain 30 plus shortcodes
Constitute category and archives pages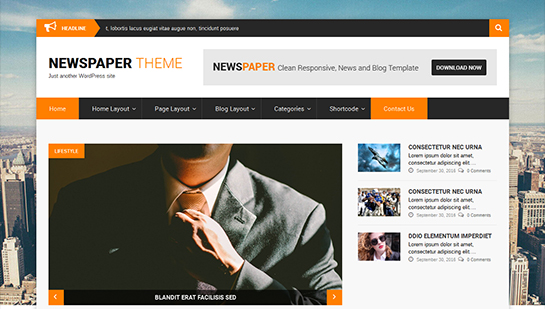 SKT Newspaper pro is one of the best custom printing WordPress themes, which is fully responsive and compatible with all types of devices.
This is characterized with two view types: grid and list view. Also, it has four types of Home layout and page layout options.
The theme is well integrated with sidebar layouts and 580 plus point based icons that easily improve your website experience for your customers.
The best of this is it is compatible with the WooCommerce plugin that allows you to sell everything from your website. 
Features: 
Easy to set-up
Full documentation is available
Multilingual and translation ready theme
Companionable with several plugins
Fully SEO compliant with all tags and heading tags.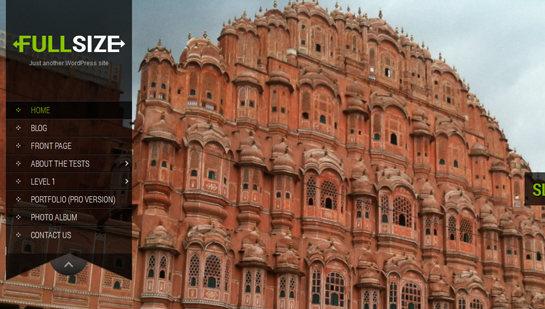 If you're looking for a highly responsive and best theme that easily exposes your photography business to the world, then SKT full-width Pro is the best custom printing WordPress theme in the market these days.
The theme is compatible with the elementor page builder that easily makes sure your website can load much faster than other themes. 
SKT Full Width Pro has added gallery and photo album features that help you to showcase your portfolio to the audience. It is completely wigitized and can change any part of the theme.  
Features: 
It can add 15 more slides on the homepage
Include 50 + social icons
You need to choose from 600 + Google fonts
Compatible with IT portfolio and NextGen gallery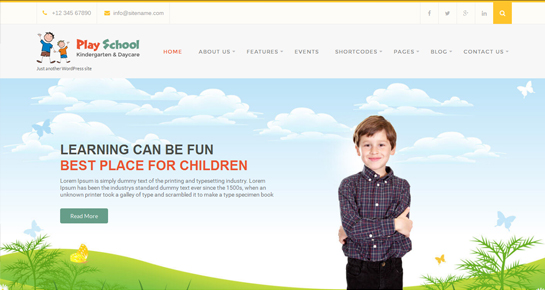 Play School is one of the best clean and professional custom printing WordPress themes you can choose for a business related to online tuition, schools, and more.
This is a multi-purpose WordPress theme that has unlimited possibilities right now that the occasion system is changing the world, so this theme can help you get the most out of this theme.
It has SEO Optimization feature that always supports your website to rank on the top of top 10 pages. 
Moreover, the theme is suitable for kindergarten and playschool and crutches. Also, it can be used for Universities and colleges. 
Features: 
Include several page layout
Improve the footer and header section with five different variations 
RTL tested and multilingual verified
Suitable for online courses website 
Eligible for simple and moral education standards
Lifestyle is also one of the best custom printing WordPress themes that simply takes your business to new Heights.
This theme has been already used by multiple industries and this is a completely customizable design feature theme you can easily tweak any kind of element while designing your website.
The theme is free to install and available for every customer who wants to purchase it. You can represent the various pages of your business related to blogs, contact us and many more. 
Furthermore, you will get the standard pages like Archives, categories and others. Lifestyle theme is based on giving you functional output because it is well suited with the page builder plugin like elementor Divi and more.
The best of the theme is it worked as an optimum with various operating systems such as Windows, Opera and more. 
Features:
Compatible with tested form and membership plugin
It is coded with the latest programming languages
The theme is compatible with social sharing plugins
Tested with various browsers
Include special characters of all types of languages
If you're looking for a theme that can help you to start your education-related website with custom printing features then choose this.
SKT Education is a clean and professional WordPress theme that has various kinds of features plugins like learning press, learndash, WP LMS and others have been tested as well.
This theme is simple to customize and based on the customizer, which provides you core values to check the live preview of everything you are doing. The best of this has 5 levels dropdown menu and the mega menu plugin is also tested.
The header and footer have four types of variations that provide you fully widget-friendly features. The theme is social media friendly and includes more than 600 + social icons. Also, the theme is well tested with various kinds of features and provides you great output.
 
Features: 
It is possible to test with various kinds of devices
Social media friendly icons
Contact form plugin is installed
Retina ready and HD ready theme
Creative Agency is also the best custom printing WordPress theme you can choose for your business. This is the most popular, stylish and interesting multi-purpose that easily creates your different kinds of websites.
This theme comes along with full documentation as a step by step working guide, so that it won't provide you any difficulty while installing the theme.
The header and footer section is also provided and gives you 5 layout variations along with the aesthetic look. Any element of the theme can easily work with layout, fonts, and colors. 
Also, the theme is well compatible with the social sharing plugin so that you can easily feel balanced in your social media profiles and website growth. 
Features: 
It is tested with languages like Arabic and others
A drop-down menu is available for easy navigation menu
Design for translation ready them
Coded with seo standards 
Support various features like Analytics
A Marketing Agency is a professional custom printing WordPress theme you will get with complete documentation.
This consists of working and setting up each section. Furthermore, the working of the theme is very much easier and simple with anyone. 
It has inbuilt shortcodes with hundreds of types of functionality that simply improve your website performance on the web. Even more, it has various kinds of plugins like Google Analytics, events gallery etc that make your site captivating.
Further, it is integrated with various Google fonts which simply give you the best User experience. This is coded with the latest programming languages and helps you to get a professional-looking theme.
Features:
It is based on customized
Support various social media and Search Engine Optimisation plugin 
Include various variations for header and footer 
Can be used for multiple industries
IT Consultant Pro is the best WordPress theme that is responsible for tablet and mobile view. It has a Perfect Combination of call to action and variations of header and footer.
Also, it is based on social media icons that will make your website responsive and caring for every customer.  Further, it has various gallery plugins and a 980 grid-style design. 
Features:
Full documentation is available 
Minimalistic design 
Page builder can be used for inner pages
Can be used for various shortcodes plugin
Character is also one of the best custom printing WordPress themes you can choose hassle-free for your business related to photography and printing press. This is Google mobile-friendly test passed theme and supports multi-level plugin.
Character is suitable with WooCommerce online shopping that allows your customers to choose from various range of products on your platform. 
Further, it has blocked action so you can easily write about the interesting things and grant more traffic from Google. It is coded with HTML5 and css3 that make it easier for you to settle your website without any Technical help. 
Features: 
Compatible with various shortcut plugins
Support social media and search engine optimized plugins 
Provide you free installation and one year of customer support
Gravida is the best website that helps you to get traffic on the website.  It is ready to use inbuilt shortcodes and improves functionality.
The calendar compatible theme is also tested with various page Builders and Google algorithms. This is a full-width slider that showcases your skills portfolio in a better way.
Features: 
Display your image gallery and video 
Include hundred plus shortcodes 
Provide you home page slider with 12 transition effects
Just like its name, this is a full-featured and multi-purpose one-page WordPress theme. It is coded with an elementor page builder that simply supports a better interface for the customers. It is integrated with Google and social media plugins. 
This theme is completely manageable with high levels of Government and that makes the User experience and also the theme is well compatible with the latest version of WordPress, so there is no risk of anything. 
Features:
The suitable gallery is available
Come with default and elegant parallax slider 
Include lots of shortcodes
If you are looking for a very simple and easy to use website theme then don't miss to check the SKT Landing Page. It is a custom printing WordPress theme specially designed for the business related to printing and other businesses. 
It has a switch default feature with contact form 7. Also, the theme is compatible and extensively documented so there is no risk of setting up the website. The theme is also translation Ready and PO file available and uses it with subscription plugins like Mailchimp.
Features: 
Come with 6 slider plugins
Full color changing theme 
Fast loading
Can be used with various multiple subscription plugins