Article explains about the best free WordPress photography themes for having the creative photographers display their work online.
Going back to our childhood memories when the camera was a luxury and photographers on the scene meant an important occasion.
No retakes, no repositioning, and just one click at a time without any filters. It took a considerable time to develop those prints and we preserved it for a lifetime.
Today when we are at the technological peak of discoveries and inventions, photographs just seem to make an inevitable part of our daily life along with a strong business option.
With mobile phones and DSLR's everyone has the luxury of clicking photographs but only a handful of those individuals who are skilled enough to take a perfect shot just at the right moment make it to the list of most acknowledged photographers.
Building a website to feature, showcase, and highlight your work will not only gain you new clients but it will enable the world to explore your skills and the images that you have captured.
With WordPress at your service why worry about any other factors?
In this article, we have made sure we tackle one of the key issues for your WordPress site which is enabling you to select a theme from the list of best free WordPress photography themes.
These themes are handpicked from a list of hundreds and we are sure they will add value to your site.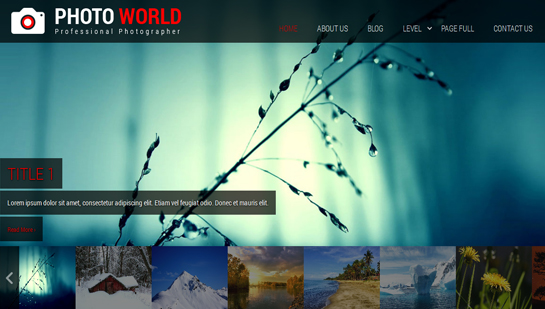 The most popular amongst the free WordPress photography themes online is Photo World. Developed and designed exclusively with features that enable you to create a photography portfolio.
Comes with a fully responsive gallery and can be accessed conveniently from any device. You can find social icons integrated into the footer. It has been checked for SEO compatibility and also includes a photo album feature.
The menu slider works on the top and photo sliders is at the bottom which permits the audience to experience the full screen with your photographs.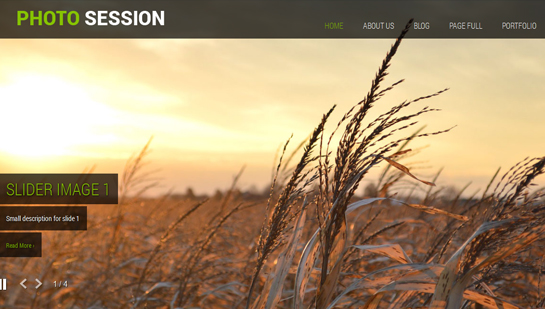 SKT Photo session is one of the widely used free photography WordPress themes. You can add up to five slides and the theme comes with a default slider.
It is a social media integrated theme that reflects the essence of your photographs. It supports popular WordPress plugins and is also compatible with the latest WordPress version.
The theme is customizable which allows you to easily rearrange the layout of the theme according to your creativity and enable various features with the help of plugins. Download this theme and create your customized photography portfolio.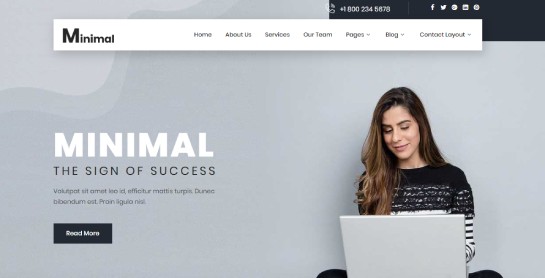 Naturo Lite is one of the most responsive themes amongst WordPress Photography themes free. If you are bored with conventional themes highlighting photographs in the same old traditional manner then this theme is exclusively for you.
Attractive font style and out of the box layout makes this theme the best choice for your website.
It has been coded by experts that make it cross-device and cross-browser compatible. The backend is simple to manage which makes it easy for beginners to use.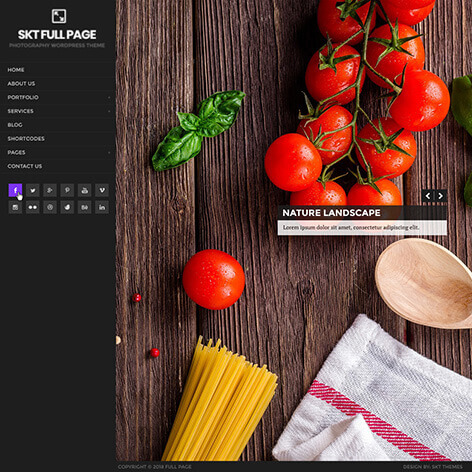 This theme is one of the most recommended free WordPress themes for Photographers. You can create a photography portfolio or manage a photo blog with this theme.
You can also simultaneously manage both these tasks on the website with definite planning. It has been developed by following the review standards of the WordPress codex theme.
The theme has a non-complex design which makes the website lighter and allows your photographers to do the magic. It is ready to use website theme with a complete website solution.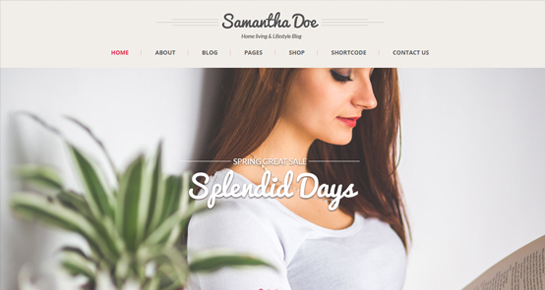 SKT Girlie falls on the list of the best free WordPress theme for Photographers due to its impeccable coding and flexible user-interface.
It has been designed with the focus on features that can be a perfect fit for photographers intending to highlight feminism or feature photographs relating to girls accessories.
It comes with color change compatibility to ensure you get the desired shades of colors in your website. It can be used on multiple domains without any knowledge of HTML for set-up. The theme uses a single Google font which makes it look attractive.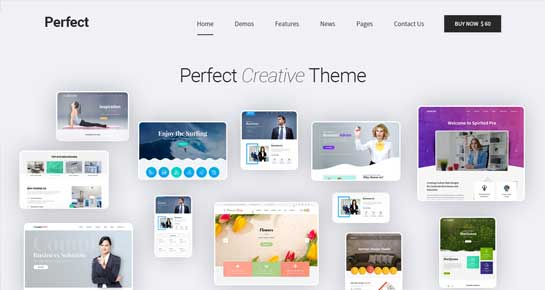 WordPress free photograph themes come with a variety of aspects which enables individuals to choose according to its features.
Perfect Lite comes with a free landing page and a widget friendly sidebar which is perfect for creating a photography portfolio website. It has a simple design but is customizable from all aspects.
It is compatible with cache and SEO plugins. Documentation and manual are also provided by the developers. All in all, it can be considered as one of the best catch for your photography website.
Shudh is an impeccably designed theme and an inevitable part of the best free photography WordPress themes. It is a spacious theme which includes a lot of white areas which is often demanded by photographers so that the pictures on the webpage can create an impact on the audience.
It enables the audience to focus on the photographs and captions rather than the design of the website. It also has four feature block areas which can be used to showcase the main features and services.
A sober, responsive, and one of the best WordPress themes for Photographers free is SKT Simple. You can easily set up the slider and homepage section. The design is flat along with being simple which makes it look professional and elegant.
You can customize the layout and easily change the header & background. Tagline and logo upload facility is also provided. It enables you to create an astonishing photo gallery with your pictures to attract visitors and potential clients.
SKT complete is the most preferred free WordPress themes photography. Coded by experts with the core focus on managing an aesthetic appearance for your photographs SKT complete has served hundreds of clients.
You can manage the layout of the theme but the built-in features are such that the preliminary focus will always remain on the gallery uploaded by you.
You can easily change the links and colors of buttons. It also comes with an inbuilt twenty-seven ready to use widgets.
Banquet Hall theme leads the list of WordPress photography themes free responsive. It has been designed to highlight celebrations and joy.
If you intend to build a photography portfolio which demands that the users feel dynamic, joyful, and happy with your collection then this theme will add to your concept.
It is a fully responsive and light theme. It includes supports for popular plugins and can be integrated with social media handles as required.
With 300+ active installations, SKT Filmmaker is one of the outstanding photography WordPress themes free. Modeling portfolio, wedding shoots, outdoor media shoots, fashion, and other photography styles can be easily clubbed with this theme.
It is flexible and customizable. It comes with features that are essential for building a photography website. It operates on WordPress version 5.5 or higher. Download this customized theme and complete your website with all the essential elements of photography.
We have also listed variety of wedding photographer WordPress themes as well you can have a look at them too.
Your search for responsive and fully customizable WordPress themes photography free ends with SKT Elastic. This theme is built for customization.
As the name says it is elastic can be moulded for website development. Using this theme for your photography website will enable you an exclusive customization option with the support of important plugins.
You can easily include your instrument information, contact details, packages, and other necessary details along with building your photography portfolio. It assures functionality and diversified features which are essential for a modern website.
If your niche of photography is Events and occasions then this theme will make a vibrant website for you.
Photographers usually intend to choose a specific area for photography and if you are a wedding photographer and intend to build a target audience as well as attract potential clients to your website then use this theme.
All the attributes of this theme along with its core functionality will contribute to your goal of building an exceptional website for your collection. With adequate support from plugins, this theme will make your audience visit your website frequently.
Are you looking for themes WordPress photography free? Adventure Lite is here at your rescue. If you are a wildlife photographer or nature's photographer then this theme is a perfect fit for building your website.
You can customize the background, menu, templates, sidebar, and what not. The full-width template is also available for use.
You can include threaded comments and install necessary plugins required for various features of the site. It has 1000+ installations and hence you can be assured about its performance.
It is a multipurpose responsive best free WordPress photography themes. You can easily modify this theme as per your requirements for building a professional photography portfolio website.
It is compatible with all the business required plugins and also provides the option to modify even the default colors. You get a smooth, sleek, and premium finish with assured performance when you opt for Gravida Lite.