A wonderful collection of tech blog WordPress themes is showcased in this article for any kind of technology based website, including tech startups and IT companies, web development and design, tech news, digital marketing and other relevant sites and blogs.
If you are working toward sustainability in the modern technological world, running a powerful and highly versatile website is a must.
You are a tech blogger and do your best to bring people into your posts and pages. Or you are a technical support specialist seeking for potential clients.
Well, you don't need to be a professional marketer to understand the necessity of using all the chances to get in touch with your audience.
Now with the integration of WooCommerce and NextGen gallery system, making your website ready for multilingual setup, is very easy. This will help you to target audience from a wider range of countries.
You also have the option to unlock social sharing features as well with your website. This indeed shows how much of an indispensable tool, Tech Blog WordPress Themes has become in this competitive world of today.
Having at your disposal a results driven and highly optimized technical website or blog is not a mystery at all.
WordPress developers and authors have taken the trouble of processing and launching tech blog WordPress themes with the requirements of the modern technology based world in mind.
Actually, the skeleton of your future tech blog is already built in in those templates. Simply choose any of them, use the default drag and drop functionality to get everything organized and arranged, and customize its look and feel to be the online environment your blog visitors will admire.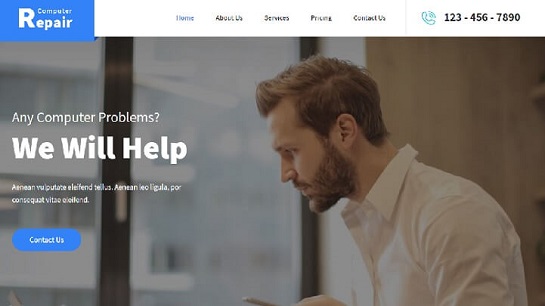 High Tech is one of the attention grabbing and inherently stable tech blog WordPress themes also known for its versatility and user friendliness.
It means that you are powered to adjust and customize this platform to meet your tech blogging needs, eCommerce activities, service provision and more.
This easy to use and control website building solution celebrates smooth navigation and pixel perfect visualization when accessed by mobiles and desktops. And all this is due to the clear and modern coding done underneath this template.
All in all, acquiring High Tech for your future blogging needs can be one of the cost effective actions you can ever make.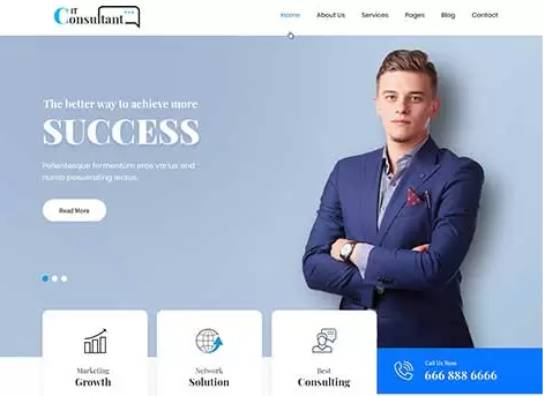 Visually creative and serious, functionally superb and error free, IT Consultant is the next top notch product to be a reasonable investment in your tech news or another blog.
The admin part of the theme together with Admin dashboard is kept as simple as possible. Otherwise stated, this template is developed for all kinds of WordPress users writing about technology and its know how and not only.
From IT consultants and specialists to domain and hosting company managers, almost every representative of the technological world can highly benefit from this template.
IT Consultant comes equipped with full documentation to find the answers to any questions, as well as demo version to scan before purchasing this theme.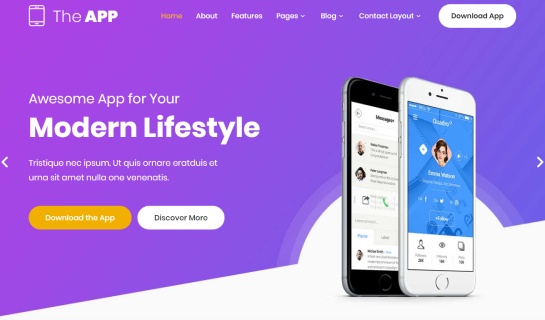 The App Pro is the next creative and uniquely thought out sample among the best tech blog WordPress themes to be a foundation of your success leading blog or website.
This template is custom built to open up a whole new world of digital opportunities to bring your potential blog readers or customer closer to you.
The accurate and eye catchy design of The App Pro is combined with advanced functionality and secure framework for you to manipulate on.
Change the theme colors, set more inner pages, use preloaded gallery area to showcase your portfolio or high resolution images, etc.
In addition, the theme is fully compatible with dozens of useful plugins for SEO, contact form, better gallery management and security purposes.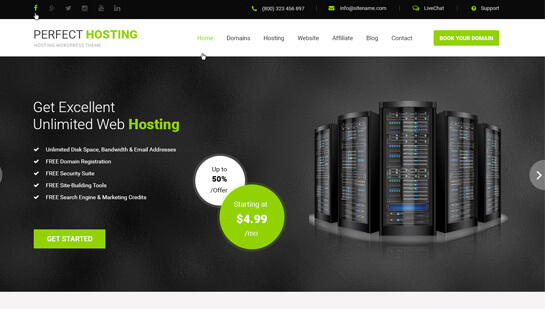 SKT Hosting is one of the recent products authored by SKT Themes. This sophisticated and smart template is designed for domain and hosting providers, web and app developers, system administrators and other experts of the digital realm.
This top class tech based template is the one to supercharge your website with pricing tables so that your visitors can review each product and service with relevant prices. It is also WooCommerce based for you to run an online store and sell your digital output.
Tested and approved for its responsiveness and mobile friendliness, SKT Hosting never feels overwhelmed when it comes to arming the default slider with high quality slides, using shortcodes or testing new plugins on it.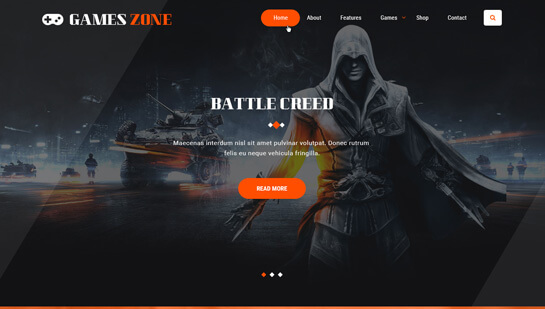 Create an online profile that will speak trust and loyalty with the help of Game Developer. It is another valuable tool included in our assemblage of tech blog WordPress themes for you to apply and keep your tech blog website attractive in 24/7 format.
Whether you are collecting useful information and news from other tech portals and showcasing it in your blog or generating your own valuable content to boost your traffic, this template will suit any structure and face you choose for your blog.
This template is a mix and match of simplicity and productivity with its feature rich package of tools and elements.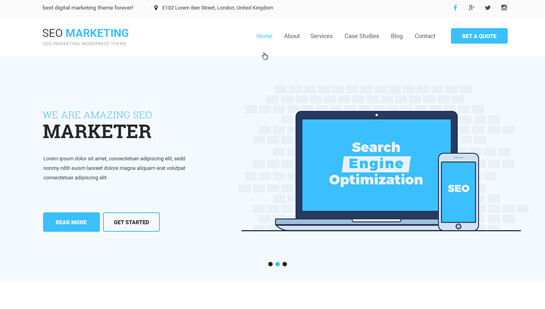 SKT SEO is meant to boost the online exposure of SEO and marketing, design and programming, tech support and development companies, agencies and centers. A beautiful composition of white and blue colors is what makes this template appealing and clear.
The theme is customizer based with tons of inner controls to change colors, add elements, control fonts and their sizes, manage sidebar and blog areas, footer and header with variations and much more.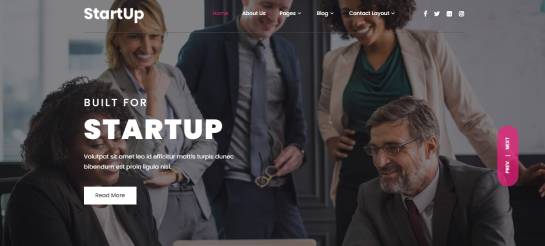 Multipurpose and multifunctional, elegant and smart looking, SKT StartUp Pro effortlessly unites stability with flexibility for the maximum return on your investment.
It is stable and reliable in terms of clutter free operation, and flexible in terms of customization and configuration.
Homepage default slider is given with this template with the available 10 slides, retina and HD readiness for exclusively attractive visual content display, color changing controls and other simple features to be exercised from behind the scenes.
From WooCommerce and NextGen Gallery compatibility to multilingual readiness, SKT StartUP Pro as one of the world class tech blog WordPress themes proves to function equally well with all.
Additionally, you can make your tech blog social friendly and enable social sharing and commenting on your profile.
If you're planning to build a tech website, for an upcoming tech startup, or an IT company, for various kinds of web development and designing, news related to technology, marketing related to the digital world, and various other kinds of related blogs and websites – you need something more than just your de-facto website building tools.
In this modern day, a technology related websites needs to be very much versatile and very much powerful. If you're a good tech blogger, you'll know the importance of bringing good quality posts and blogs before your readers.
Similarly, if you're a tech support specialist, then your business will depend upon your clients. For both of these requirements, one doesn't need to be a good professional marketeer. Tech Blog WordPress Themes will do it for you, without wasting any of your precious time.
For this reason, you need a website that is not only optimized, but also comes with huge customisations and functionality,  so that you can tailor make the website just according to your needs.
With the integration of now e-commerce facilities, it's now easy to reach to a larger audience. With the use of various modern coding techniques.
The website will perform very smoothly and can be accessed from a varying number of devices, including desktops and mobile phones. On top of that, Tech Blog WordPress Themes will provide you a very cost effective measure.
If you're into services like IT consultant, you'd always want your website to be as simple and informative as possible – so that your clients could get most information about your website.
It needs to be error free, looks creative and works very functionally. Apart from that, with the help of SEO or Search Engine Optimisation, users and readers will be easily able to find your website.
Along with that with the help of various plugins and numerous ways for managing photo galleries of the website – Tech Blog WordPress Themes should be your ultimate choice for building a website like this.
Moving to various other requirements, like for startups and game developers, where the trust of the customer very much matters.
With Tech Blog WordPress Themes, you can easily make your website more attractive and showcase or collect information. This will help in generating more traffic to your website, and create more followers for your valuable content.
Coming to website building for startups, with more stability and being flexible, it will help to get maximum returns on your new business.
Including numerous eye-catching content, and controls that are colour changing, this Tech Blog WordPress Themes will become an indispensable tool for your new website.