The features of Paid WordPress Themes have been discussed in the following article to create Company Websites.
"Necessity is the mother of Invention". This quote fits just right in the present situation of the world where it is moving towards its stages of growth.
This phase of progress has given rise to digital and online accessible mediums out of which websites are one of the most widely used phenomenon.
For any company shaping itself to sustain in the market, it is quite necessary to build its online presence among the masses.
This is one of the larger medium through which a company can make its outreach and its firm identity into the market with what it has to offer by its services.
Website of any company plays a vital role in reflecting its type and the kind of work it does.
Hence it is to be taken into consideration that the website must be well designed to make an impression on the visitors and its content should be clear enough to help anyone understand the processes of the company.
People nowadays lives a rush and rapid life therefore they find the most easy and less time consuming medium to fulfill their requirement.
Given that the websites have proven to be one of the fast accessible medium to get acquainted with anything, it is at the same time necessary that it should be subtle and self representing.
This will thereby reduce the efforts of the visitor in analyzing the website and will give that person a clear view of the company and its details.
To make such websites it is important to choose and select the correct set of unique themes to justify the company's work and help in achieving its motto and vision to make its firm presence in the respective sector.
The following range of Premium Paid WordPress Themes can be observed to choose for developing a company website.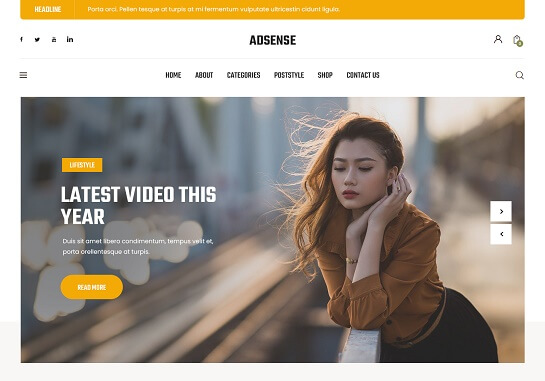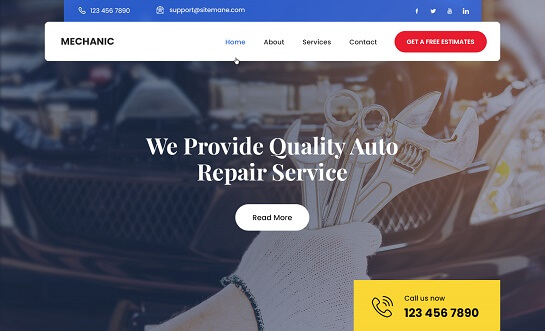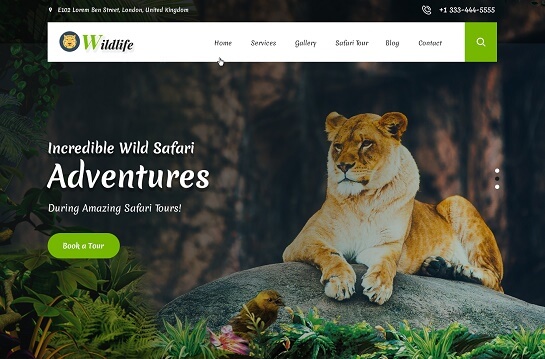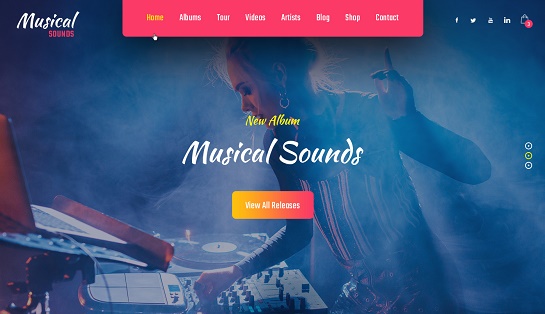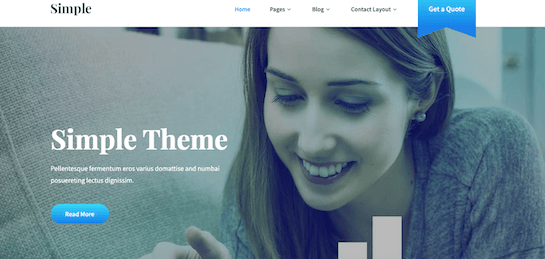 Simple is one of a kind of super easy and bosting type of Paid WordPress Themes catering the valuable and useful features for making any type of company website.
This theme has been made with less color schemes to provide a sober look and elegant styling. It however acts as a best option for creating a customized and fully responsive website.
Though being minimal on colors it has been packed with the section of gallery where pictures can be added to fill in more colors in the website and it is also a various plugins ready theme.
SKT Perfect is a pinnacle of Paid WordPress Template that is packed with pre-installed templates. It offers itself as one of the versatile and easy to use theme for all kinds of WordPress theme based websites.
This theme copes up with the latest of the technology of the modern day by coming up as HD and Retina ready theme for high resolution devices and monitors.
It has been tested and configured with the pages of bbPress forum to make the website making experience even more new every time. It is just right fit for any of the company that needs to describe about itself and the services it offers.
Complete Pro is one of a kind of Paid WordPress Themes that is designed to give a complete experience to the user while creating a website of his own choice.
Being a theme that is loaded with ample of options such as placement of sections anywhere on the website and color changing backgrounds, this theme just makes itself as one of the most preferred choice by any user.
It has been made compatible with various of plugins and shortcodes to allow the user make his own choices and patterns of designs which will help in bringing out the most uniquely developed and framed website ever.
It is the most marvelous theme to cater for awesome multiple services.
This theme is one of the responsive Paid WordPress Themes. It has been made the same like its name follows to provide user friendly and easy to access type of platform.
It is considered to be the most effective theme for any kind of a corporate website and is known for delivering its premium features making it a widget friendly theme.
It gives the options of sidebar, header and footer and the layout can be made from more than 8+ page layout templates.
It finds its compatibility with WooCommerce, Contact form 7 and Nextgen Gallery among other plugin. Get yourself found with Google map feature included with this theme.
The above all paid WordPress themes can be used to create and raise a premium functionality good looking and professional website which functions the way you need it to and can provide a scalable solution for your business needs.
SKT Magazine Pro is a Paid WordPress theme and template which is so expressible with its every detail that it provides a scintillating design experience of website.
It is a very colorful and well organized theme that makes its use possible at almost any platform such as iOS, Android, Mac OS, Windows phone and desktops etc as it has been tested for all devices and cross platforms.
Showing-off your new and flamboyant content is now easier with 11 blocks of various content styling. It is now the touch of your hands to present the latest of them or the categorized posts with the help of this super efficient theme.
SKT NewsPaper Pro is an informative and pictures oriented type of Paid template of WordPress that can be successfully used for making any kind of company website.
It is a very soothing and subtle theme with various of sections and other useful options to build a media-savvy website yet keeping it knowledgeable.
It makes go cool with 4 types of home layout to choose from and it is even more happening when you come to know that you can create your own layout by adding any type of shortcode. It includes Cyrillic and Latin sub set fonts.
The App PRO is a very transparent and ultra-fine Paid WordPress template that can be customized as per desirable changes.
It is the theme with lots of shortcodes and therefore you can just go on adding multiple features and make your theme even more savvy and functional.
Color picker is yet another unique module that comes with this theme that helps you to be of a different color anytime you want to be.
Everyone likes to have their own set of creativity be it texts or background. This theme helps in changing both these elements without any extra effort spent on.
SKT Pathway PRO is one of the types of Paid WordPress Themes hand crafted and created by SKT Themes keeping in view the needs and requirements of all kinds of industries and companies.
It is a color changing theme where you can change colors of the theme as well as change any text and its font and color.
This theme offers an inbuilt slider where you can add as many as 10 slides. It also comes with background change option so that one can add a background for the whole site and easily change it whenever needed.
It gives 450+ icons for free of cost which can be used anywhere on the theme.