Stated below are free elegant WordPress themes and their core features.
If you are looking to initiate the online platform for your business, then you are the right decision-maker. Going business online helps to get more leads and the leads get converted to the sales. You just need to be patience and always active to follow all the standards and rules and regulations according to the search engines.
We have a bundle of free elegant WordPress themes that will indeed help you to grow your business through the online market. These themes can be used for cottage industries and major industries.
With the utilization of these themes, you can create a website for a different business like blogs, construction industry, maintenance services, personal website, IT service company, portfolio, shops, startups, magazines, and many more.
If your business is related to videography, photography or has a passion to do something creative then SKT Filmmaker is the best solution for you guys.
This theme is specially created to add high-quality videos, images, to gain attention from your clients. In simple SKT Filmmaker will pretend like your work portfolio.
If you are worried about the loading speed because this theme consist of HD quality videos and images then let me tell you this theme is already SEO optimized that performs awesome in every device and browser.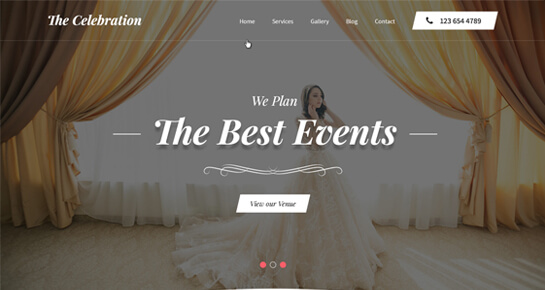 The Banquet Hall is multipurpose as well as free elegant WordPress themes that can be used to create a website related to birthday, company, celebration, event, marketing, and any organizations website.
As the theme is available free of charge, you will not require any funds to start an online business not even required extra funds to extend the functionality via plugins. Different plugins are also available at free of cost.
You may need free plugins like multilingual plugins, WooCommerce plugins, SEO plugins, social media plugins, page builder plugins, form plugins, security plugins, etc.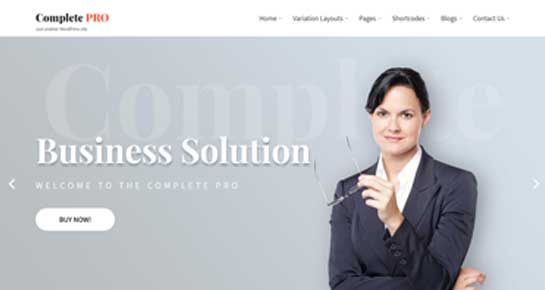 SKT Complete is particularly created for a small firm business that requires fewer features and functionality. As the name suggests that the theme is a complete package for a large firm also. Just add some plugins and CSS to the WordPress backend and your website will get started to get quality leads.
It also supports the features like WooCommerce, multiple widgets, 8-page section, blog and shop page, slider option, homepage with sidebar, and supports the integration of different page builder. Hence the theme will come out with the successful business website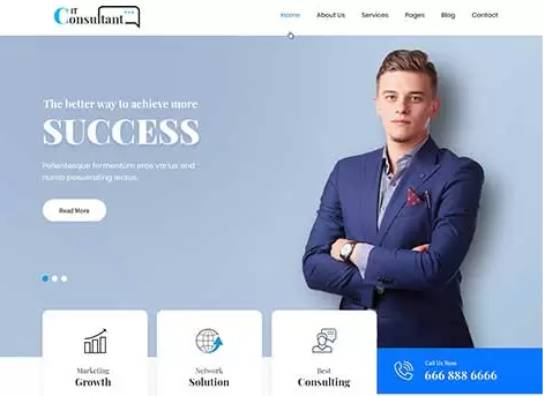 IT Consultant lite is a free elegant WordPress themes created for professional, corporate, consultancy type businesses. This theme has the best user interface i.e. call to action at the top of the header that is very convenient for the user to access the theme in a smooth way without any problem.
The footer area consists of a wide structure that will show a quick view of the website. To brief more about your business you can add upto 4 slider images by making it dynamic in nature. A sidebar of IT Consultant Lite is widget friendly that you can add unlimited widgets to it.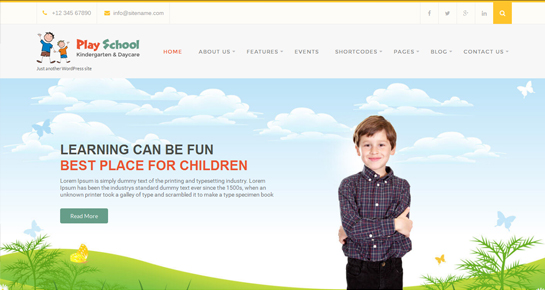 Playschool Lite is a theme that can be created for school management, kindergarten, playschool, summer classes, etc. This theme will be useful for teachers, management of the school but also useful for the parents as they will refer to this website for any queries.
Some parents can be able to function the theme very smoothly whereas some parents will not able to access the theme properly. While considering this important point the theme is created with plain, uncomplicated, and straight forward design structure.
Free elegant Wordpress themes can be viewed by any kind of device like mobile phones, tablets, TV, computers, laptops, etc.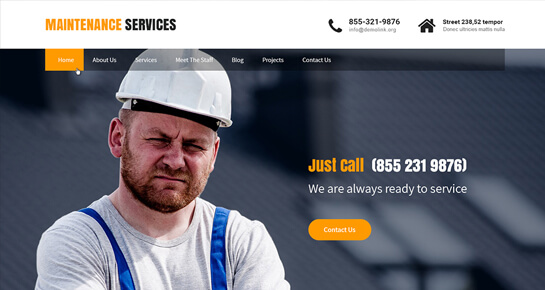 This theme is created using the latest version of WordPress i.e. 5.1.1. You can say that Maintenance Services is a remodeling theme means this theme can reform any design structure for creating a different business website.
This theme is WooCommerce compatible, also compatible with visual composer, WPBakery page builder, and SKT Page builder. Thus this theme can be an eCommerce website or non-eCommerce website.
Also compatible with the plugins like social share plugin, SEO/SMO plugin, widget plugin, page builder plugin, login form plugin, analytics plugin, multilingual plugin, shortcodes plugin, security and contact form plugin.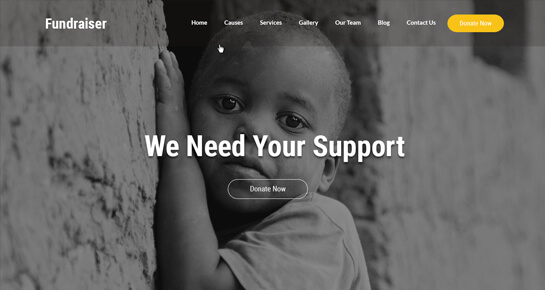 Fundraiser Lite is a profitless WordPress theme. If you run any organization without thinking profit than this website is the foremost decision for you.
This theme supports the human who works for the society needy people, therefore, this website is available at no cost charge. To take the user input donation related plugin have been installed so that you will be able to take the donation from worldwide.
The theme has been created in such a way that a non-technical person can also access the theme very easily.
The person who is are more interested in fitness, gym, health care, health fitness, spa, saloon, etc, Can create a website using this theme. SKT Gym is compatible with WooCommerce plugin so that whenever you though to sell the product just install and plugin and get started.
Social plugins are also compatible that you can share links, images of the product to the different social media. Hence the SKT Gym is SEO friendly, SMO friendly, Mobile friendly, widget friendly, and many more.
SKT Girlie is a theme that is only created for online women bloggers. Any person willing to start their own blog can get started within some steps. Free installation facilities have been provided with documentation.
Bloggers like a food blog, travel blog, media blog, personal blog, business blog, a professional blog, niche blogs can create a website.
If you are in love with the pets then this website will help the pets to get food and shelter. Some websites can be created for a non-profit organization.
The street dogs and pets can get home to live. Also, you can create your own online store to sell the pets. The person from the worldwide area can reach the pets directly through your website.
Hence the theme is responsive in all devices and browsers.