A few years back, people could only think of buying watches in a retail store. Purchasing a watch is not insignificant, and the staff is trained to provide the customer with a good experience. These products usually come under the luxury segment, so the business decides to give them a memorable experience.
The sales representative takes care of the customers needs from start to end. With rapid technological progress, retailers have shifted their focus to e-commerce.
If you have a successful retail business, you must also get it online. You may think that people will not buy luxury items like watches online, but this is a wrong belief.
When customers pay a high price for a product, they only care about the experience and the product they get in return. If you ensure that the customers get a great experience in your store, it should be easier to provide them with a surreal experience through your website.
To create a good user experience for your customers, you should be careful about which theme you select for the site. There are a lot of other options when it comes to watch store WordPress themes.
You are responsible for ensuring that you move forward with a suitable theme. Here are the themes that you should consider for your online watch store.
Top watch store WordPress themes for your online store
There is more than one theme available for your online watch store. To know which one you should settle with, you should know about all the available watch store WordPress themes.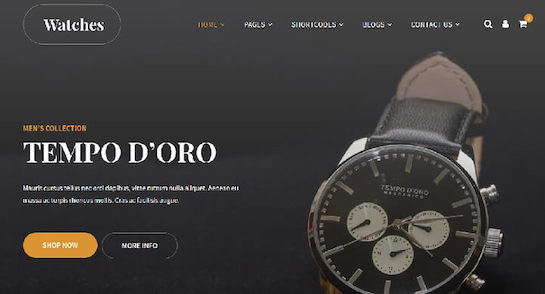 This theme has premium colors like black, brown, and white, giving visitors a strange feeling of luxury. When visitors view your website, they will be estranged from it as it will be something that they have never seen before.
They will feel a strong attraction to the theme. You can display the different types of dials in your shop in one section. It is normal to have various collections, but you need space to display the collection. With this theme, you will be able to display your collections.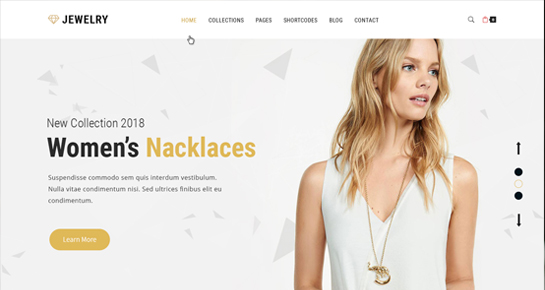 It is a multipurpose template that you can use for an e-commerce store that sells luxury items. The theme is highly dynamic and customizable. Even a beginner at WordPress will be able to handle this theme.
The header, footer, and sidebar are widget friendly. You can add any call to action there. Other than that, you can also add blog posts. It is not easy to convince people to buy expensive watches.
That is why you will have to build up your audience with time. Perhaps, after some time, they will decide to buy your product. You can use the page builder plugins to create a website that looks visually appealing.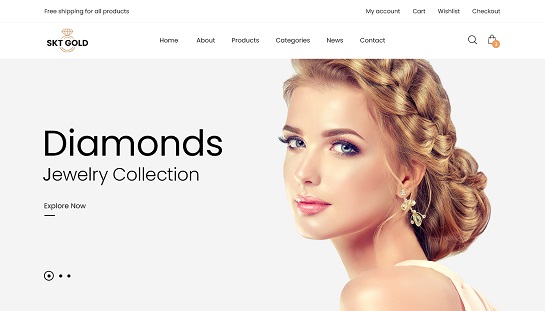 This is perfect if you want an exquisite look for your online watch store. Each button on the website has a gold color which makes it sophisticated. With the help of SKT Gold, you will be able to get your online watch store running in no time.
You can sell your watch collection globally with the help of WooCommerce. The goal of this theme was to target jewelers, but watches also come in the luxury segment. Thats why you can use it for your store.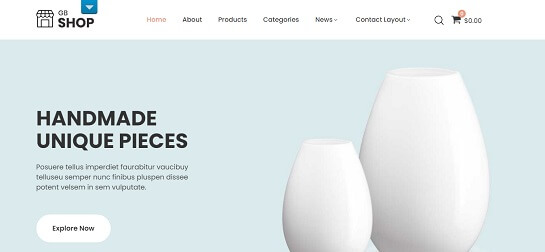 There are a lot of online websites that have products to sell but to differentiate your brand, and you need to let visitors explore products on their own.
You can divide the products you have into different categories, and you can also highlight your new arrivals. This website theme has a special section where you can describe what makes your brand special.
You can write words and add images to create brand value. If your website can make an impression on visitors, then you will be able to get a regular stream of customers. Out of all the watch store WordPress themes, this is the best if you want to differentiate your brand.
GB Shoes is the best theme if you sell shoes or other leather products. While it is for people who have online shoe stores, you can always customize it for your watch store.
It has all the components you may need, like newsletter integration, blog sidebar, customer testimonials plugin, SEO plugins, social icons, post variations, and more.
This dermatology-based theme has a color combination that can also suit your watch business. You can always change the text and the images, but other than that, it is highly suitable for your watch business.
It supports multiple browsers and devices. You will be able to target your customer, no matter which browser or device they use.
Cyclon and Accordion sliders are completely compatible with this theme. You are busy running your business, but your website needs to be up to date that's why updating this theme is extremely easy.
It can be done with one click. You can apply a five-level drop-down menu that explains your products and the brand.
This theme was made for a geyser business, but it gives you a lot of space to explain the product to the customer because geysers can be complicated with many features.
That is why this theme can also be used for your watch business, as you will be able to list down the lucrative features of your products. It is compatible with the latest version of WordPress.
When you start your business, you will be ready for anything. With the help of plugins like sticky menu, you can add products you sell online. You can highlight daily deals and best-selling products for the customers.
An FAQ section is available to answer customers' queries about your brand or products. If you sell watches from many different brands, you should inform the visitors which brand's watches they can find on your site.
SKT Feng Shui is a theme businesses use to provide astrology services or products. However, you can customize it to fit any domain as long as the key components that are available will be helpful.
It is Gutenberg optimized, high resolution ready, and compatible with most devices. If you have happy customers, they can be used as social proof to attract others further.
When visitors read positive feedback, they realize that your products can affect them positively.
Many businesses offer a deal so that their website gains traction. You can do that with this theme as it has a special section where you can highlight available deals.
This is a theme that is made for businesses that sell cosmetics online. With the help of this theme, you will be able to display what is unique about your products.
However, you do not have to stay limited to cosmetics, and this theme can work in other domains too. At the footer, you can leave your customer service number so that customers can contact you when they need help.
Once you have installed this theme, you can edit it with Elementor to suit your business needs. With the help of social icons, your potential customers can follow you everywhere.
Directory websites are gaining popularity on the internet. Such websites help you find pubs, museums, theatres, restaurants, and other famous landmarks in your area.
Directory websites help you understand where you can get a service nearby. These themes can be helpful if you want to create a similar website, but they can also be used for other domains.
You can highlight your products, why customers choose your brand, product features, statistics, and a contact form. When someone is looking to buy a watch online, they do not just want a product that will show them time but a class product that will send a message.
Your theme should be exactly like that too. You should not only focus on functionality but whether it sends your brand message loud and clear or not.
If your brand creates watches that appear minimalistic, then you should consider this to be your top choice. The luxury in some watches does not need to be highlighted, but it appears on its own.
This specific theme is just designed for e-commerce purposes. If you have reviewed multiple watch store WordPress themes, none appeal to you. Then you should think about the product that you are selling. You can take a chance with this theme if the customer segment is minimalist.
It does not compromise on the functionality, but the theme's design is very appealing to the psyche of the focus group.
Get your online watch store started today!
If you have been thinking about setting up a watch store online, you do not have to think about it anymore. You will not be able to start your site with a free WordPress theme.
Before you buy one, kindly highlight your needs. Once you have updated your needs, go through this list and find the theme that meets them.
You will find that most of them will meet your needs, so go and check the theme's design. Once you find a theme that meets your needs and looks beautiful, then you can select it. Most of these themes only cost around $39.