Visual artists and creative portfolio owners are welcome to check the best WordPress themes for visual artists for entering to the digital platform quickly and effortlessly.
Specialists and artists engaged in drawing and painting, ceramics and sculpture, printmaking and design, photography and videography, filmmaking and video editing, architecture and interior design, graphic design and animation.
As well as the representatives of any kind of crafts and arts, culture or art can use any of these WordPress themes for visual artists for showcasing their talents and unique portfolio.
Arts and crafts marketing in the digital world is one of the most productive and interesting ways to let your voice be heard and your creative works be displayed for a larger audience.
The current Internet based platform is the destination of today's best artists, illustrators, designers, sculptors, photographers and other creative and visual artists who have already understood the importance of embracing the whole power of the digital platform and using it in favor of personal needs.
If you are one of them trying to find your space under the sun in the virtual world to market and sell your services, digital or physical products.
Organize online tutorials or integrate new learners and students into your courses and classes, present portfolio and find better employers, our WordPress themes for visual artists and creative designers are what you need to review.
The placement of your work, agency, items and services online with any of WordPress themes for visual artists means lots of eyeballs.
It means that your prospective audience is no longer limited to your geographical area but can include anyone from any corner of the globe. Subsequently, you can hope for a more popularity, more sales and more revenue.
Finally, these eye catchy templates will definitely enhance your live experience as a website owner as they come with the most professionally worked out frameworks and admin dashboards for you to access and organize the digital life of your creative works the way your brain imagines.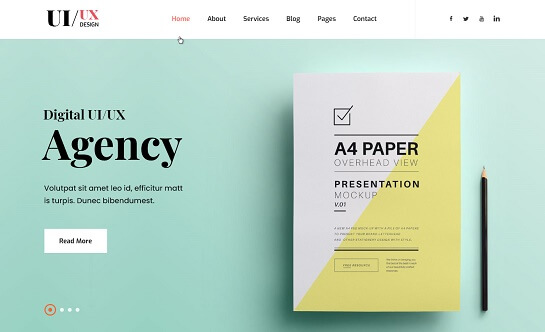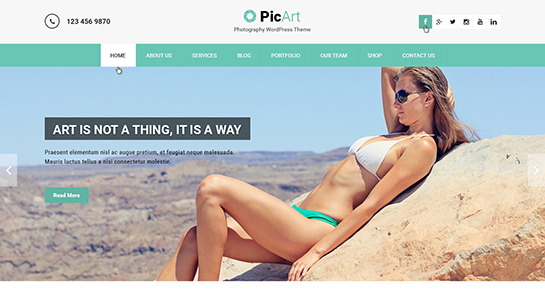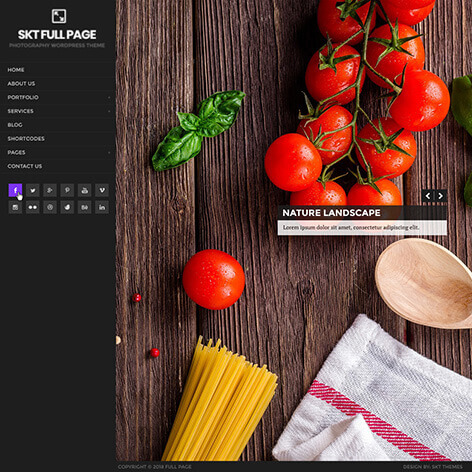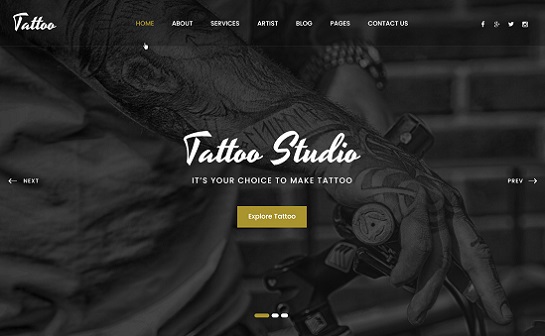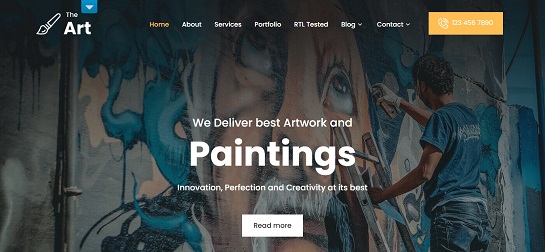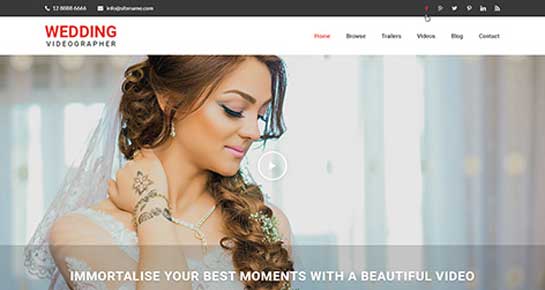 Do you feel that you need to get all your ducks in a row before getting started with your own website? Well, you needn't. Wedding Videographer is one of the admin friendly WordPress themes for visual artists, videographers and photographers who are not proficient in web coding and design at all.
On the whole, the theme is well coded and all hard work is already done thus leaving only the creative part to you which, you as a creative artist, is going to enjoy.
From every visual touch and color to the arrangement of content and visual material, functional capacity and multilingual content display, everything is under your control and dominion.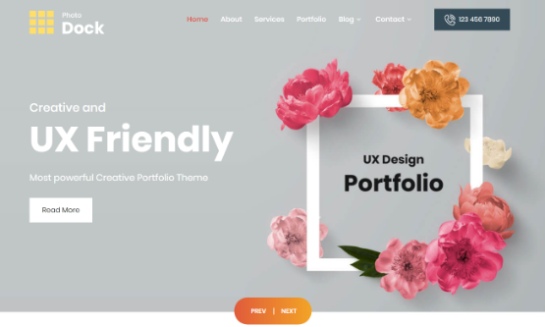 Photodock is going to completely change the way you communicate with your target audience. All the important tools are incorporated in Photodock to make the digital presence of your art center or gallery, museum or creative agency much preferred to traditional forms and mechanisms.
Your services, works and portfolio are going to be accessible around the clock for review and ordering, sale and more. Even while you are away creating something new to fascinate your website guests later, your website is going to entertain your guests until you are back with new updates and website changes.
The theme is also completely responsive to adapt to multiple screen resolutions and mobile requirements, as well as plugin compatible for boosting the site's performance with SEO and SMO, commercial and other platforms integrations.
From personal blogs to creative commercial websites and beyond, SKT Tube is a fantastic platform to support any kind of website with multimedia content.
First and foremost, this modern looking and ambitious template is optimized for a multitude of video based projects and videography marketing, online video repositories and other visual artists having video materials in their portfolio.
Homepage slider can host different videos which deserve the highest level of attention, homepage sections can be managed and used to uncover your potential as a talented artist, photographer or videographer, and finally, widget ready areas can be customized to include important links, buttons, contact details and more.
If you are planning to build an online profile that will be insightful and aesthetically pleasing enough to exceed web guests' expectations, look no further than FilmMaker.
As one of the smartest WordPress themes for visual artists and masters, FilmMaker celebrates HD and retina ready nature which means that your shots and images, portfolio items and other visual pieces are going to keep their high quality.
Vivid colors and brightness when added to your website's slider or in gallery areas, inserted into posts and pages or displayed in another way.
The responsive and HTML 5 based coding of this sophisticated and customizable website template will also allow your website's layout to change as the mobile screen size and resolution your website guests are using.
SKT Actor is a great marketing and promotional tool for any artist or freelancer to record higher results with less expenditure.
This affordable and easy to practice website will cost you less money and nerves as you may think. You will not need an expert advice on how to work from the theme's backend as what you are going to find with SKT Actor is an intuitive and easy to follow tabs with relevant configuration and customization options.
Elegant and stylish, SKT Black Pro is going to grant you with as vivid website building ecosystem as your imagination is.
Basic page speed needs, responsive web design with CSS 3 animations and HTML 5 coding, security measurements and perfect user experience options are all guaranteed with SKT Black Pro, which, in its turn, is going to present your website to search engines for indexing and ranking in the most effective way.
It's really important that your creative profile ranks ahead of many other niche specific websites for more online visibility. Therefore, along with SEO optimization.
SKT Black Pro has been developed to function with as many important plugins as needed. From e commerce activities to better SEO and SMO results, anything can be achieved while pairing SKT Black Pro with compatible plugins.