In the pursuit of finding one of the best WordPress SEO plugins for your WordPress website you can come across dozens of tools that will make you feel confused. Therefore, in this article we have already put together only the best and the most trusted ones to save your time and efforts.
When it comes to the enhancement of your WordPress site's performance and results, search engine optimization is what actually does wonders.
In today's digital based world, where millions of people depend on Google, Yahoo and other search engines to find the needed information or content, making sure your site is properly crawled and indexed by those search engines is of paramount importance.
And although WordPress themes are coded and crafted with basic SEO requirements in the developer's mind, there is always a way to make your WP powered website even more SEO optimized in order to receive higher rankings, more traffic flows and increased site usability.
The best WordPress SEO plugins are among the most productive tools you can rely on to achieve top position search rankings. From being totally compatible with any WordPress theme to offering easy to use working platform for the site admin, all the plugins we are going to share with you are totally worth your attention.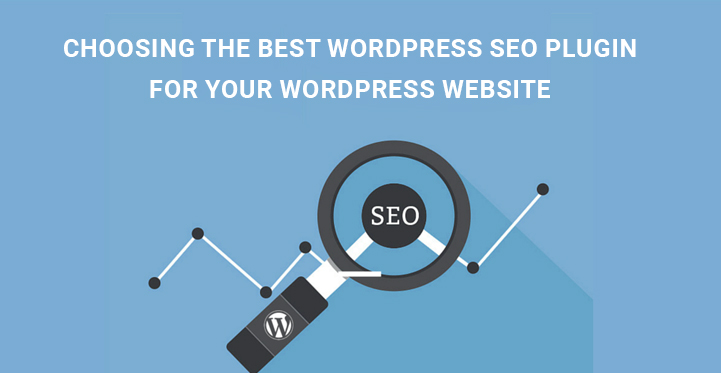 Each SEO solution coming with the best WordPress SEO plugins will help your business thrive with more sales and leads, will bring more quantifiable and high quality traffic to your posts and pages and will greatly contribute to your brand awareness.
Thus, with these advantages of ranking up your site with any of the best WordPress SEO plugins, let's have a look at each of them separately.
Yoast SEO is one of the most powerful and best WordPress SEO plugins that has already been installed and successfully used by millions of WordPress users.
This award winning and unbeatably operating plugin comes with a set of practical features to help Google and other search engines understand and qualify your site better. Among them you are going to find XML sitemap functionality, complete control over the website breadcrumbs, title and meta description templating and many other useful features.
If you venture to go premium with Yoast SEO, you are lucky to enjoy more SEO results driven tools and solutions, including SEO for news and videos, local and WooCommerce SEO with relevant add ons.
Yoast SEO can also assist you in creating awesome content that will be fully SEO compatible.
Another must have SEO plugin for skyrocketing your site with enviable search engine friendliness is called All in One SEO Pack.
As you can suggest from its name, this plugin comes as all in one solution to any WordPress authored website or blog and for a website owner of any background or coding knowledge. From beginners to seasoned WordPress masters will find this plugin matching their experience.
Even the free version of Yoast SEO is bundled with dozens of feasible features like XML sitemap, Google AMP, Google Analytics and Custom Post Types SEO support, automatic notification of search engines of your site changes, etc.
For any type of website or a blog, the best convenient source of traffic is SEO. Thus, to get access to the SEO tools you would need to integrate Rank Math plugins. This plugin makes sure that it improves your website's SEO and attract more visitors to your website.
Rank Math is the most preferable WordPress SEO plugin which has more than 600,000 active installations. This plugin supports the WordPress version 5.2 or higher, and PHP version 7.0 or higher.
You can customize the SEO Settings, control the pages to get indexed. However, you also have the authority to get appear your website in search as you want.
SEOPress is the best WordPress SEO plugins to boost your website's traffic, optimize the SEO, manage 301 redirections, add schemas/Google Structured data types, create optimized breadcrumbs, create custom HTML and XML sitemaps, and strengthen social sharing.
This plugin has more than 100,000 active installations and supports 4.7 WordPress version or higher and 5.6 PHP version or higher.
By integrating this plugin, it will start analyzing your content which will be beneficial to write optimized content for Search engines. In just one click, it will import your term metadata and post from another plugin.
Thus, SEOPress is trusted by more than 150,000 WordPress websites since 2017.
One can say that The SEO Framework plugin is a complete and rich feature SEO plugin because it follows the rules and White-hat guidelines that are enforced by search engines and WordPress.
The SEO Framework plugin has more than 100,000 active installations. whereas it supports WordPress version 5.1.0 or higher and PHP version 5.6.0 or higher.
To optimize websites for SEO, the SEO Framework plugin is a better choice than the others. Thus, it is an unrestricted, clean, no strings attach, extensible, dedicated, and ad-free plugin.
The highlighted features of this plugin is beautiful overview, brilliant system, pee-configured, exceptional support, free of errors and more.
Improve the look and functionality of your site in compliance with modern SEO requirements with the help of one of the best WordPress SEO plugins launched as WP Meta SEO.
With this highly functional and smart plugin you will be given feature rich platform to exercise and control your site to be more SEO friendly. And all this you can get without spending a penny.
Feel free to use bulk editor for posts, pages and custom post types, bulk image resizing tool, edit SEO link title, add Google analytics and more.
Paid add ons are also available for getting more elements and features at your fingertips such as Google Search Console keywords suggestion in your site's content, Email SEO report, Google Search Console sitemap submission, Google Search Console error import and fix.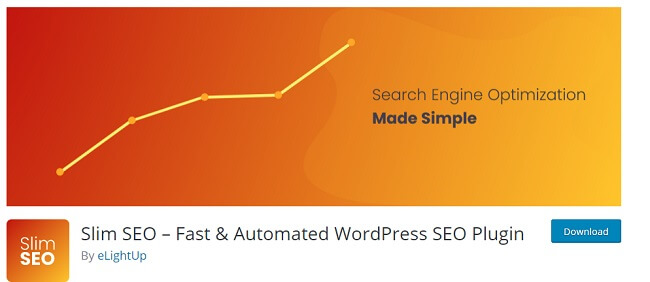 Packed with time saving tools and hassle free functional base, SEO Ultimate is another convenient and affordable option for small, medium and large scaled WordPress websites. This framework seamlessly integrates with your theme's admin panel forming an exclusively comfortable environment for you to enjoy.
This accurate and all inclusive plugin is offered both in free and paid options. As for the free option, it features title tag rewriter for adding and formatting title tags, meta description editor, open graph data generator for homepage, page and post, custom post types, rich snippet code generator for reviews and places, author highlighter and much more.
If you are looking for a SEO solution that is already well taken care of and well configured in terms of default settings, look no other way than The SEO Framework.
You might also change the default settings and add your specific preferences in an effort to give your site more SEO value.
You can adjust your entire site for SEO, as well as do SEO for every public page, post, term and taxonomy. WooCommerce and bbPress are also supported by the SEO Framework.
If you are looking for a complex plugin offering boundless possibilities of site creation and promotion on a WordPress basic, Jetpack by WordPress.com will pleasantly surprise you.
Leverage all the SEO touches and features Jetpack grants you with if you choose Jetpack Premium or Professional Plan.
With those plans, you can have a live preview of how your website homepage and posts appear on search engines, and will get previews of how you can optimize your site content for social sites.
Moreover, with this plugin you don't need a SEO expert to guide you through the process of your site SEO optimization. Everything is kept simple and easy to follow for you to enjoy and redirect your efforts on other important works.
Since you are planning to set up your website, it is important that you understand the need for SEO and why it is important that your website is optimized for search engines.
It is equally, if not more important that you select the right theme for your website, one that comes with compatibility with third party plugins.
You can hope to get some decent traffic to your brand new website as long as you have optimized your content; you need to develop your content around targeted keywords, use keyword tools to target specific niche, build in a call to action, make sure that both the textual content and images are optimized so that the search engine bots can index your site faster.
All of this should result in better rankings which is why it is choosing the best WordPress SEO plugins is all the more important.
Keep in mind that you need to be careful when choosing the best WordPress SEO plugins for your website, since using too many on your website can cap its performance. Here are a few reasons as to why these plugins are essential.
Better SERPS: With optimized content on your website, your website should get indexed a lot faster and should reflect user intent better than others.

In other words, when you develop content around targeted keywords in a specific niche, and someone searches online for something similar online, they are bound to come across your website among the top search engine results page or SERPS.

That's why it is important for you to optimize all the content, both textual and images on your website and ensure that they are optimized as per Google's recommendations on the same, for example, it is advisable for images to be sized 600 pixels but there's no fast and hard rules here, just a set of recommendations to ensure that you rank better.

Better functionality: By using these plugins, you should be able to improve the functionality of your website and in the process, provide your users with better user experience.

On the whole, by using these plugins, you should be able to provide your visitors with relevant information, in a neatly organized format that should enable them to access all relevant information within the least amount of time possible.

Better content: The quality of your content should improve, and these plugins should help you identify outdated content or content that makes little or no sense to the concerned niche.

You can then weed out these posts and focus instead on the ones that are relevant and spot on as far as the niche is concerned.
These are some of the reasons as to why it is important for you to use these plugins on your website so as to improve its functionality and provide your users with better user experience.
But keep in mind that you need to limit yourself to only a few plugins since parking too many can affect your website's performance and cause it to slow down.