Law firm WordPress themes are showcased in this article which are developed and stylized for law firms and agencies, lawyers and attorneys, assurance and tax, consulting service providers, advocates and counsels and not only.
If you are striving to add a value to your law firm, make it more popular and client centric, running a reliable website showcasing your seasoned professionals and lawyers is the best way to do it.
However, the avalanche of the law based websites and platforms with tons of offers and services can make an average web surfer's head spin.
Therefore, our specialists have worked out top rated law firm WordPress themes which are custom built to establish an easy to follow direction for any lay firm or department, consulting agency or legal advisor business to stand out from the crowd.
Ready to easily demonstrate the expertise and true power of your firm and its representatives, all of the law firm WordPress themes discussed in this article are worth trying.
Packed with proper calls to actions, buttons, links and contact details available, these WordPress authored themes totally remove the guess work for your website guests while guiding them wherever needed.
Whether they want to contact you via phone or fill in the relevant contact form, the nicely formatted structure of those law firm WordPress themes will save their time and will enable them to act quickly in order to get in touch with you.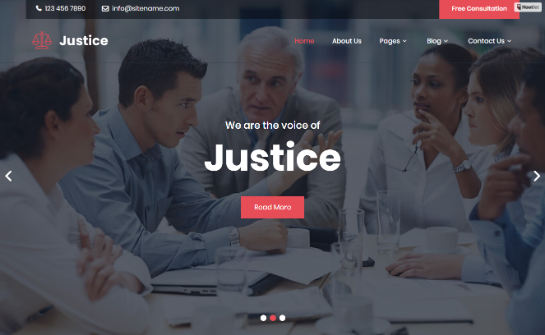 Lawzo is what will make your online exposure presentable and user optimized. As one of the results generating law firm WordPress themes of WordPress production, Lawzo will make it possible for your law and legal business reach the cross section of the target client base.
Responsive and mobile friendly, wonderfully pliable and clearly coded, Lawzo comes with totally manageable admin dashboard to control every single part of your site, from look and feel to functional peculiarities.
There are full color changing possibilities, background and text controls, plugin compatibility for commercial and other purposes, social icons and fonts packs, about us and services sections for the comprehensive presentation of your business profile and more.
A thorough SEO optimization has been done while developing Lawzo to make your future website totally SEO friendly with higher rankings in the virtual domain.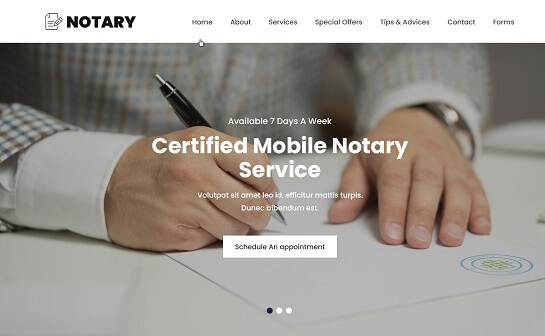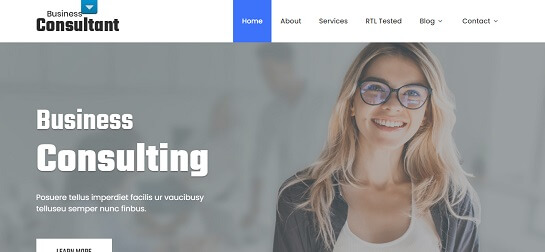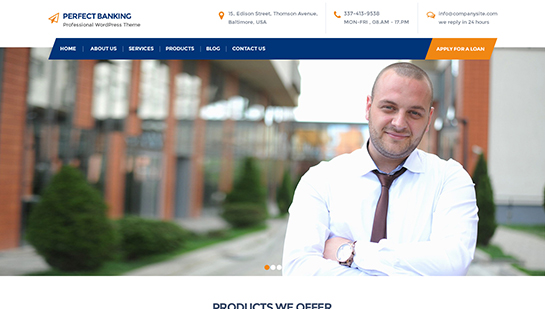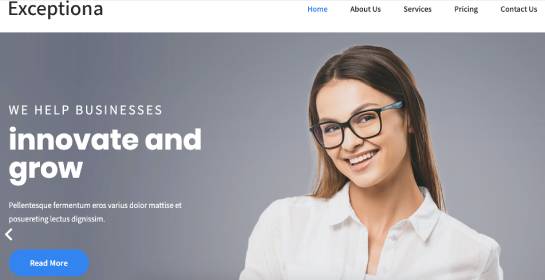 Exceptiona is the next top quality template catering to legal and financial, accounting and consulting world with all its branches, subdivisions and other manifestations.
Get more and more leads for your business and law firm with the help of this shortcodes supported and immensely versatile template that meets all the requirements of modern WordPress codex. Decide the final look your website should share and add your nice looking vibes around the white dominant space.
Do you want better visibility on Google and other search engines' inquiries? Exceptiona is never reluctant to take your profile to the leading positions since it is ultimately search engine friendly and Google approved with responsive touches, which are also important components giving your website SEO optimized status.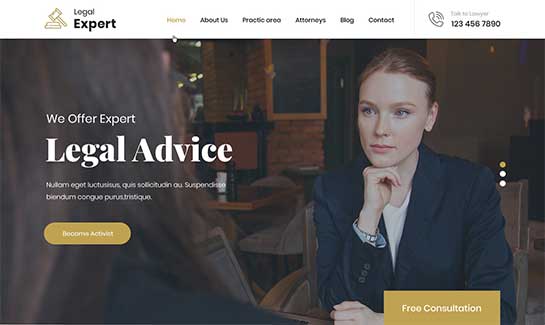 Expanding your legal business footprint online should not be too expensive or bewildering. Legal Expert as one of the pocket friendly, yet well thought out law firm WordPress themes will prove that you can achieve higher results in a less economic or stressful fashion.
Keep your finger on the pulse with Legal Expert by maintaining your website on the hassle free form and function. Arm it with all the necessary information, contact details, services and consultations, meetings and events via the pre enabled sections and areas, additional content zones and parts.
As for the visual part, you are free to add the most effective image in the homepage slider to deliver the best moments of your business, its happy clients, successful projects, etc.
Ele Attorney is one of the successful and fruitful child themes suitable for business spectrum. As such, it can be used to cover any kind of legal or law based activity, firm or organization website online.
With smooth and enjoyable navigation, accurately arranged parts and sections, font and color management controls and enabled shortcodes base, Ele Attorney is launched as a simple yet powerful tool to proudly stress your expertise, as well as build long lasting relationships.
This supreme and designer made, serious looking and award winning WordPress theme is also perfectly polished to be plugin compatible and mobile optimized for higher conversion rates.
From commercial to gallery, translation, contact form and SEO, all the primary plugins just work fine with Ele Attorney.
Another product among the best law firm WordPress themes that takes the advantage of clean and white outfit is called Finance.
This multipurpose and business centric template is checked for its consistent nature and stability in mistake free performance no matter what kind of business is rendered to your online audience.
The clear and elegant look of the theme will make the informative part of your website more noticeable and as such will record more views and client's attention.
Held up to the strongest functional platform and to the highest quality standards, Spirited Pro shares an intuitive layout easy to work with accompanied with a basic toolkit of the most frequently applicable elements. The theme is also tested for its excellent cooperation across a plethora of plugins and extensions.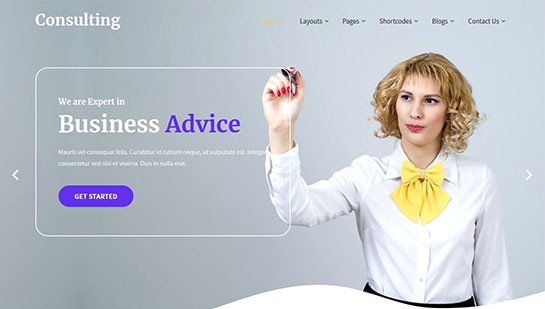 SKT Consulting Pro is one of the smartest ways to generate more leads and prospects while saving your financial means and nerves.
It means that you can simply maximize the efficiency of your budget by spending less on the theme's purchase, installation, activation and further management.
The simple and calm appearance of the theme increases your content legibility and enables your web viewers to find your legal and law services more easily.
We all know that the website guests are always in a hurry and are not going to spend much time on browsing your site or finding whatever is needed.
Therefore, SKT Consulting Pro has been processed to celebrate fast performing and quick loading characters, as well as well categorized homepage parts and other pages.