The following tourism WordPress themes have the features to create a trust factor and provide an awesome user experience.
With the rise in income level across the world due to more job opportunity in the digital world, the craze for tour and travel is also on the rise.
People always search for tourism packages online and choose the best one based on several parameters.
It is important that you use best tourism WordPress themes to create a stunning website that can impress your visitors.
This visual treat entices the customers and there is a bond which is created. Make sure that the Tourism WordPress Themes support high-quality display of images and videos.
The Tourism WordPress Themes are designed with most of these features. If there is anything which is missing then WordPress plug-ins can be used to add the feature to the website.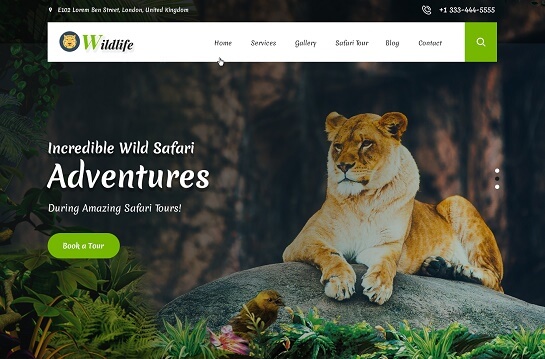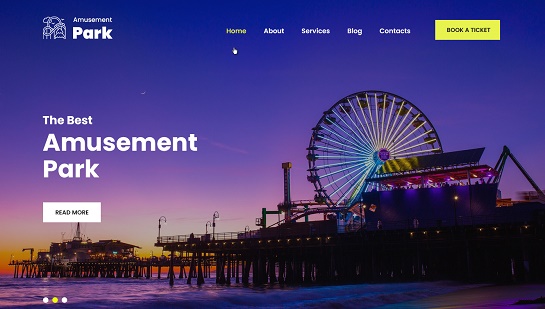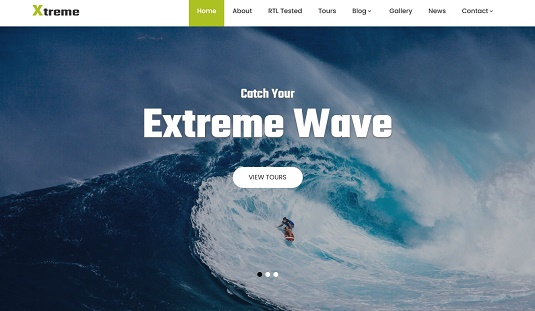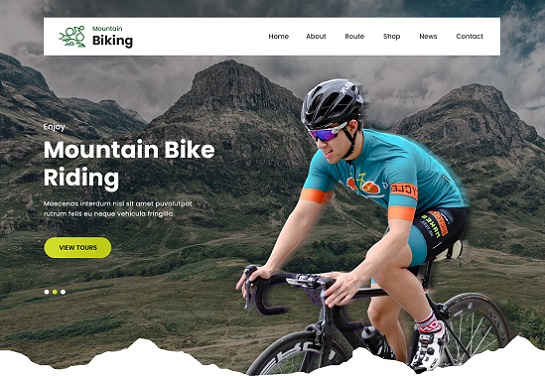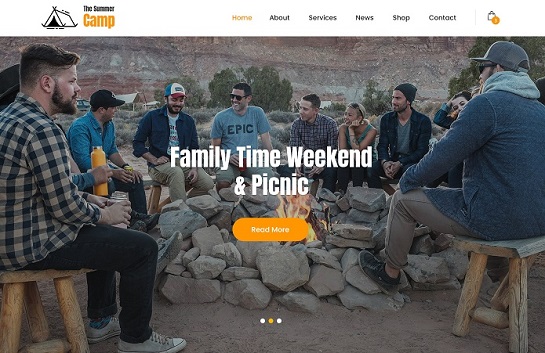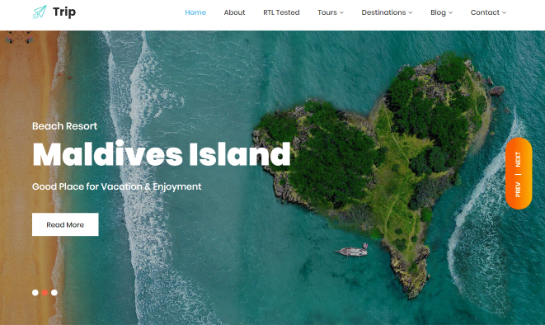 This is one of the most beautiful tourism WordPress themes with a clean layout and SEO-friendly coding. You can have a separate page to show your packages and provide a payment gateway for direct purchase.
The color combination is soothing, and it has multiple call-to-action options for getting more leads. It is supported on all devices and browsers.
There are so many plugins pre-installed for exclusive and amazing features to add to your user experience. The user experience will be grand and you can set yourself apart from your competitors to win over your targeted audiences.
This is a stunning design to have for your website related to travel and tourism. It can be a website for a company or agency as well as a blog. The color combination takes the cake away.
It comes with pricing table for listing the packages so that users can choose easily. It has multipage and multilingual support. Portfolio plugins will let you show your services gracefully. There are several sidebars and widget options for showing offers creatively.
This is one of the unique tourism WordPress themes with an amazing layout. You can create awesome blogs or promotional videos and put them on one side and the other side can be your normal website.
If you can use the theme creatively, you can create magic, and the lead generation and conversion rate will increase exponentially. There are some amazing icons and buttons available with call-to-action options.
The galleries and portfolio showcasing options are grand as well. You can ask our support team to change your current theme to this one and get your website get in seconds.
This is an artistic WordPress theme and would be great for a tour operator website. The layout is unique, and the slider has a lot of creative transition effect. Apart from that, there are many visual triggers like animations which make the theme more appealing.
There are service and blog sections, and you can also have dedicated support page as customer look for quality support team who are always approachable. You can design it the way you like it with customizers and page builders.
This is one of the awesome tourism WordPress themes to design a hotel, resort, restaurant related website. It can also be used by travel agencies and tour companies.
It has extremely beautiful representation and color combination. The sections on the homepage have shuttle animation, and the design is completely flat for faster loading speed.
The galleries are extremely beautiful, and you can see select hotels and other services based on different criteria and filters.
It has advanced SEO support to help you get a high rank on the search engines. Even though the theme is perfect for hotel booking, it can have inner pages for cab rental service, visiting nearby notable places and even serve food and beverages.
This is for those companies who offer tourism packages especially in beaches and where water bodies are ideal for fishing. It can be turned into anything you want, and it is SEO and SMO friendly which will give better exposure than others.
It has also passed Google tests to show that it has better loading speeds and mobile friendly. There are sidebars, and ready-made page templates ad widgets. There is a separate section for blogging to convert the readers into clients.
The theme can also be used for adventure camps organized by different agencies from time to time such as trekking, hiking, skiing and skating. This is one of the great tourism WordPress themes to design your tour operator from the scratch as there are hundreds of designing components available.
You can use powerful sliders, creative galleries, awesome portfolio plugins and hundreds of shortcodes to embed promotional videos and other items. It has translation support and mobile-friendliness. The color combinations are awesome, and you can tweak them easily.
It is best for tour and travel agency or for setting up a viral photo blog to inspire people to travel. The theme has everything thing you would ever need.
The sliders are stunning and the background of every section is eye-catching. Multiple icons and fonts are available for displaying content like never before. The color combination is extremely beautiful and can be modified easily.
This is a multipurpose theme but it has a sample tour package website look. It begins with a cool slider and awesome color combination. It is fully responsive, and from the backend, you can change all the options.
There are hundreds of shortcodes available for better designing and representation. You can get full technical support from our team to set up the theme for your website on your web server. WooCommerce support is also there as it is required for users to pay in advance and book the required packages listed.
This is one of the best tourism WordPress themes due to its awesome color combination and matching design components. It comes with call-to-action options and pricing table to list all the packages and buy direct through a payment gateway. It will inspire people to travel around the world and make a booking.
It is compatible with all devices, browsers and supports all standard plugins are different functions. It is also translation ready, and portfolio and service sections are creatively designed to list all the tour packages.
Choose any of these tourism WordPress themes to design your website. If you already have a website, it is better than you replace it with the best from the above tourism WordPress themes.
Gone are the days when traveling was related to the particular season. Now, there are so many online searches which shows that there is a large part of the audience which would love to travel to offbeat places and during the non-season time to avoid the rush and keep it real.
This means that the job of the travel websites is no more related to just a few seasons and they require high-quality content and support all through the year.
Having said that it still holds true that the travel website will be overburdened during the peak seasons compared to the rest of the year.
If you wish to start your own travel website then you have landed on the right page. You must already have a fair idea of what you wish to offer but it is also important to create a website which is in accordance to what the visitors want.
The Tourism WordPress Themes are a great source which can help you too actually create something extraordinary with all the features in place.
What do you need?
When visitors click on the link then they wish to maneuver through a website which will make things easy for them. This ease is added by increasing the required features.
Responsive design: The responsive design feature makes room for higher dynamic aesthetics and integration with the Smartphone devices.
The laptops and the tablets also come in the same category and they provide customers an engaging and continuous connection.
It is simple to understand that the customer's experience on the website should be seamless so that not just they come back to the site for next booking they also recommended it to others.
Social Media: Another simple and most important feature on the site should be Social media integration. One should be able to tell stories and it is done on these social media platforms.
This social integration also works as a marketing strategy to attract new visitors while the existing ones stay connected.
Multi-lingual: While the world has become one place thanks to the use of internet the language should also not be a barrier. Make sure that your website has plug-ins which can cover the content is the desirable language.
This has a huge impact on the way the visitors connect to the audience. Of course, the main content will be in English but with the use of Google translate you can with the click of a few buttons includes the feature on the page. Visitors connect better when they can read the content in their own language.
Gallery and video content: In travel industry what engages the audience is the images which give them a virtual tour of what one will experience.