In case you are looking for highly popular and crowd – speaking social WordPress themes for any kind of social – based performance online.
You are where you need to be. We have done our best to collect the best social – friendly templates for social and community websites, social networks and magazines, as well as other relevant presentations.
The capacities of the modern Internet – based world are vast.
From personal websites to corporate ones and social media platforms, your possibilities are endless to monetize from your online presence.
If we narrow down our attention to the social aspect of the digital platform, it is quite obvious that "socialized" or social – friendly character is what brings increased traffic, boosted revenues and boundless business and personal perspectives.
Social community is the most valuable factor that has to do with your website of any kind.
Hence, if you are going to launch your new social media platform like Facebook or Instagram, here are social WordPress themes at your disposal.
In addition to that, with any of those templates you can share the social life or your locality, run your social blog or just make your content social – optimized and highly benefit from it.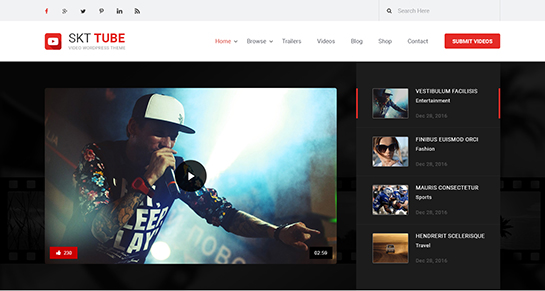 The influence YouTube and other social media platforms is breathtaking at present. The overwhelming majority of people frequently visit those websites to get their daily dose of music, videos, news and more.
In case you are planning to launch the next exceptional social media – based website, you'll definitely like SKT Tube. It is one of the smart and professionally generated social WordPress themes for multi – service usages.
It comes packed with video slider located on the homepage to share the most interesting videos. Other noteworthy features of the theme are 32 manageable options given with the homepage slider, slider and video gallery options, responsive content across different platforms and much more.
A special attention has been drawn to the socialization of SKT Tube with all the primary social icons. Moreover, social sharing plugins can be added to the theme for your content to be shared across the major social channels.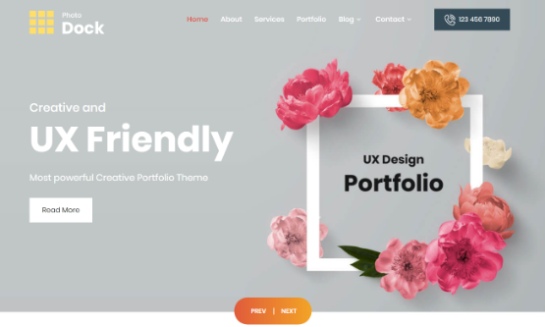 Phtotodock is the next highly – entertaining and social – optimized template available for a non – techy website admins and users. Include this high – end template into your future social plans and you will never feel pangs of remorse for that.
Cost – effective, yet powerful, simple yet wonderfully flexible, Photodock never shows a trace of hesitation when it comes to the theme management options and controls.
There are batches of shortcodes for team members, contact forms and more, as well as widget – friendly footer and header layouts with options.
Photodock also complies with the requirements of plugin compatibility and responsive web coding. The theme's social – friendliness is stressed with the help of footer area to give direct links to your social profiles.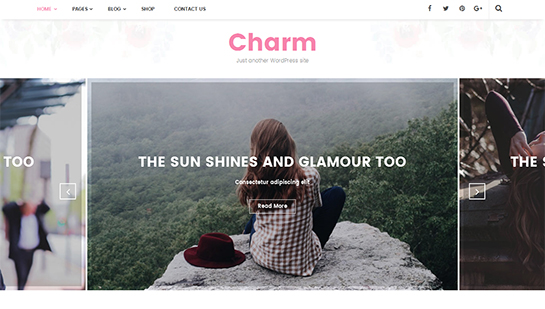 Charm is eye – catchy and attention – grabbing platform included in our collection of social WordPress themes, designed for precision and power. Even the most demanding client cannon resist the unique charm and seamless functionality of this template serve as a homogeneous unity.
In case you have any further interest to proudly showcase your online magazine or social media site, this theme is created for you. The award for the most adaptive and responsive layout is also given to Charm.
However, the valuable qualities of Charm are more than mere adaptive and mobile – friendly nature. For your comfort and pleasure, the theme celebrates icons, fonts and shortcodes, manageable slider, etc.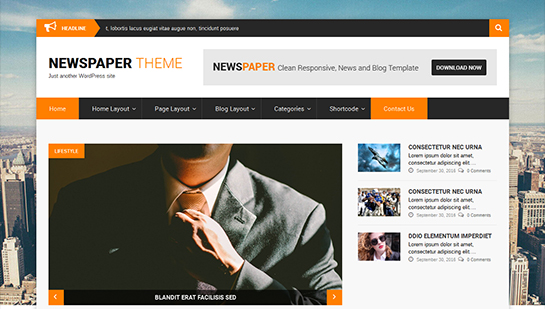 Create a stunning magazine, news, social or blog – style website in no time with SKT NewsPaper Pro. Curated for high – quality and effortless operation, this social website building tool implements attractive design with stress on modern trends and visual traits.
SKT NewsPaper Pro keeps the theme installation and further maintenance easy and affordable. It means that you are powered to change the colors of the theme, choose among page and post layouts and add your content in different parts and areas easily.
Social media icons are for sure included in the theme to make your content social – optimized.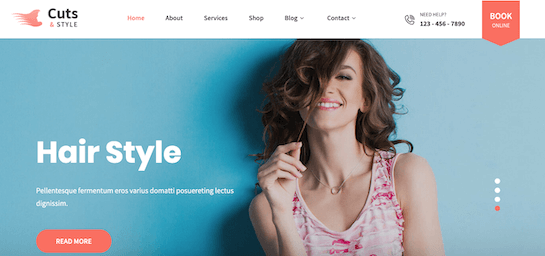 CutsNStyle Pro is also among the top – notch social WordPress themes for those who want to establish feminine communities, online parents' corner, or to socialize beauty and spa centers, hair and make –up studios, etc.
The true beauty of this template is disseminated through its elegant form aligned with error – free function. The default homepage comes pre – loaded with ready – made homepage sections and areas waiting for your final touches.
From page variables to gallery and blog availability, all the compulsory parts are foreseen with CutsNStyle Pro. Apart from being retina – ready for high – resolution images, it is also mobile and social – media optimized to draw more social attention on your website.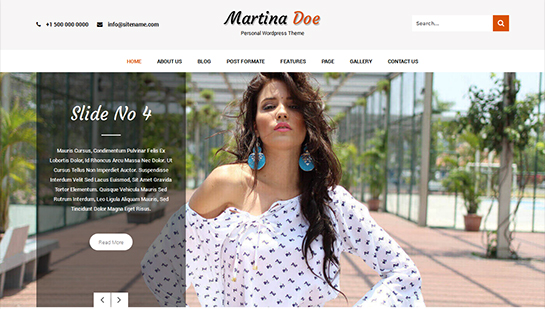 Packed with lifetime updates and customizable layout, Character is the one to provide you with easy to control admin dashboard to master.
It's a highly – energetic template the functional saturation of which seems to have no edge. Complete translation –ready character has been put at the core of the theme ready to make your web translated into target languages. The same is also true about shortcodes – based operational framework which is as responsive as you would like it to be.
Since social media users are the most active type of Internet users, the theme has been coded to go hand in hand with different social media platforms.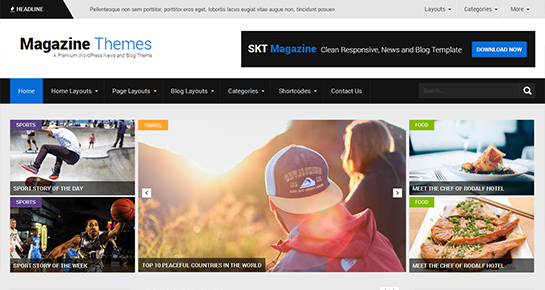 The last entertaining template one can find in the repository of social WordPress themes is called SKT Magazine Pro. This magazine and social – friendly website builder celebrates totally fascinating insights about how your future website may look and feel.
Dozens of practical elements can be found within the theme, including 11 blocks for content deployment, homepage layout types, SEO and SMO friendliness. So, sit back, enjoy this user – friendly template and leave your best marks on your website.