Get excited by the best service finder WordPress themes and start the creation of your own service finder, provider or business listings, directory, service booking and specialist reservation, marketplace services or any other service or service provision focused website or network.
The convenience and comfort of the client are ultimate assets and the boosters of absolutely every business existence.
Whatever you are doing, whatever the range of the services you provide, whatever the quality of digital or physical products you produce and sell, you need to be client centric and make sure the end users of your business are more than satisfied.
From the client's perspective, having all the relevant services he or she is interested under one roof is the most preferable version.
It enables them to save tons of time and nerves on the one hand, and have the opportunity to review and compare the best offers, services and merchandise before making a final decision.
Therefore, creating an online platform with service listings and offers to the large masses of online audience is what you can do if you want to bring more and more clients into your profile and make money from different actions, from adding business profiles and new services to the website to selling them to end users.
Grab a lifetime access to the latest web design and development solutions with any of these service finder WordPress themes and create a fantastic looking and well performing service finder and provider, business listings or directory websites.
What makes this modern and admin optimized, shortcodes ready and fully responsive service finder WordPress themes so demanded is the fact that they are all generated and offered as a ready made digital products you need to slightly customize and arm with your own content and that's it.
You are now ready to instantly jump into the online bandwagon and start doing wonders there.
Why should choose service finder WordPress themes? As compared to the other businesses, services businesses require a lot of attention for ranking easy on the web pages.
Hence, your website should be responsive, translation ready, and easy to customize. On the other hand, your service business should be listed on Google my business and that's only possible when your website has professional appearance and trustworthy response.
So, there we have listed plenty of successful service finder WordPress themes that promote your product and services at maximum level.
Pick the right theme, so you can establish a perfect business website and if you are a beginner than choosing a right theme can easily heighten your business and you will achieve the success you deserve.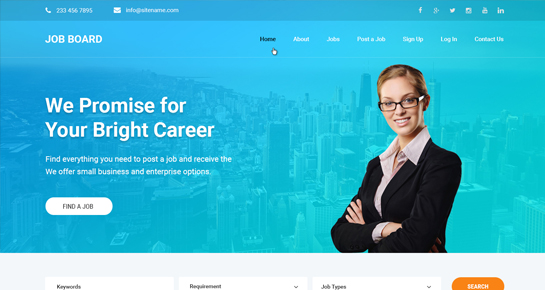 If you want to have a productive WordPress experience while building a website without much efforts, SKT Job Portal is one of the well worked out job and service finder WordPress themes you can use.
This template has been coded and developed as a strong yet customization ready ecosystem that can be used for the presentation and sale of absolutely anything, from job opportunities and vacancies to services, consultation and medical help, legal advice, digital products, handmade products and much more.
Fully commercialized and WooCommerce ready, you are free to exercise the whole potential of SKT Job Portal for the monetization and commercialization of any business you are engaged in.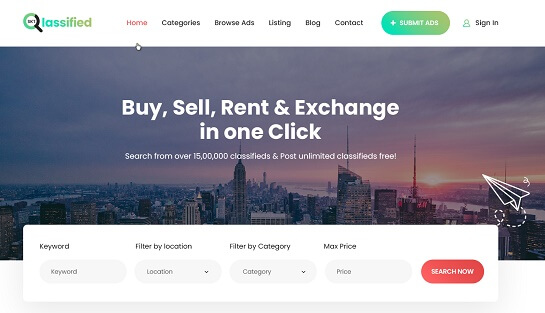 When it comes to classifying and categorizing web content in the most reasonable way for sharing with the end users and purchasers, Classified Ads becomes one of the most preferable service finder WordPress themes.
There is no end to what you can achieve with this flexible and functionally extensible, strongly coded and modernly CSS3 animated website builder. It is as SEO and SMO friendly as it is responsive and legible in mobile version and plugin compatible whenever needed.
The theme is also advertisement and affiliate links friendly meaning you can make an extra profit from acting online and cooperating with different websites and portals, businesses and service providers.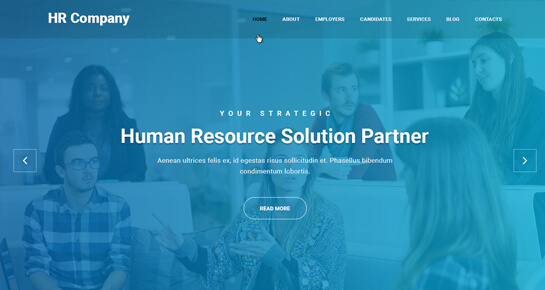 Create a pro quality human resources or recruitment, service or real estate listings management portal with one of the best service finder WordPress themes and add value to your presence with neatly categorized sections and bundled services, contact details, maps and more.
This search engine optimized and cross mobile and browser compatible nature of HR Management will definitely raise your site's availability and thus will let more people and service searchers find your offers online.
Finally, the overall subtle colors and shades of HR Management depict eye catchy and positive attitude, however, you are the one to set the final look and feel of your website from behind the scenes.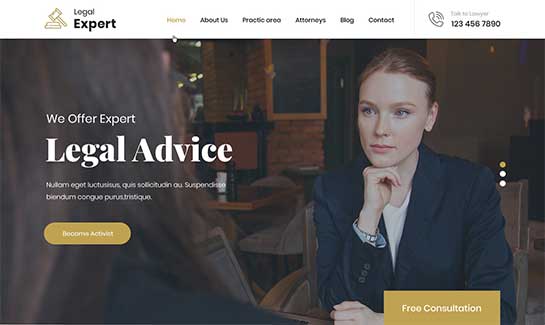 Legal Expert is the best service finder WordPress theme, you can choose for your website related to legal form, attorney, law services and related websites. In this, the animated sections are included that can enhance the user's experience.
It includes the default slider with 10 slides that can change the timing and control given to the animations. This comes up with 580 plus Icons pack and integrated with 650 Plus Google fonts.
Moreover, it includes shortcodes, so that you can easily set up the content on the page. It is social media and SEO integrated theme Compatible with a lot of plugins such as a Woocommerece, SEO optimized plugins, contact forms and next-gen gallery.
The great thing about the legal expert theme you can use it as full with sidebar capability.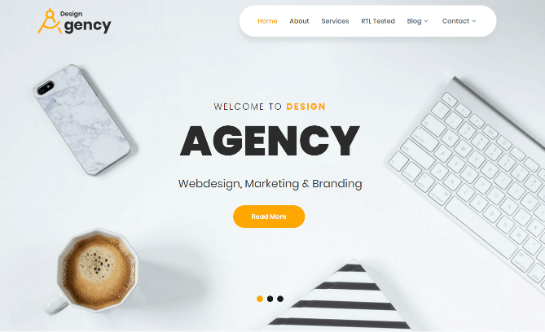 Design Agency Pro is a responsive and creative Service finder WordPress theme, you can choose for your digital agency, digital marketing business, and related websites.
This theme is highly compatible with shortcodes that ultimately bring various actions to work on such as testimonial, gallery, buttons, infoboxes, tabs and many more.
Moreover, the theme includes entering email, phone, icons and call to action buttons, and NextGen gallery plugin, which is compatible with the portfolio.
The default contact form is also included. The 650 Plus Google fonts are integrated with the theme, which means that is easy to use and understand by anyone. The standard pages also include such as categories, 404 and Archives.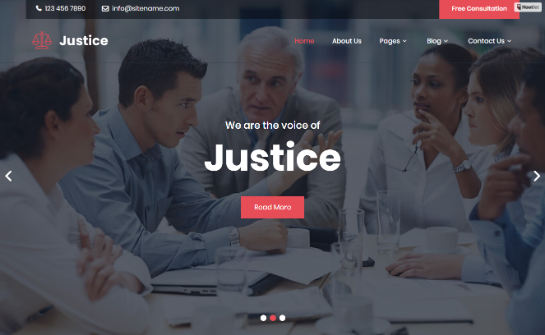 Lawzo is yet another best service finder WordPress theme you can choose for your legal business website, attorney website, lawyer facilities and legal consulting.
It is Google tested theme that supports various mobile devices and browsers. This is a full color changing theme that comes up with creative elements, the background images, and text images can also change.
Besides, it comprises Google fonts and inbuilt hundred Plus shortcodes. The theme also supports plugins such as WooCommerce and galleries. Furthermore, it is translation Ready and POT file is given theme, so you won't find any issue in translation.
This is a great theme that can help your lawyer career in the Boom because this theme options can give you a variety of options of attractiveness and trustworthiness to your client.
Online coach Pro is one of the best themes for the business owners those would like to create a website related to education, finding teachers, or creating a portal between both teachers and students.
This is Google tested theme that will support every kind of browser and device. Online coach Pro is filled with an Elementor page builder that makes the website more responsive and easy to use by anyone.
It is also a full color changing theme by color picker. The WooCommerce plugin is compatible with the online shop. Moreover, the blog layout facilities are also available, so you can connect with your users in a better way.
On the other hand, the plugins areas are SEO optimized and social media friendly so that you can reach your customers easily from different channels. The theme is coded with HTML5 and CSS3 that help to take your business to the next level.
HVAC and Cleaning is also a best service finder WordPress theme you can choose for your repairing and remodeling business. This is responsive and Google mobile-friendly as well as tested theme, so you can choose it hassle-free.
Also, the theme is compatible with WPML plugin which makes the theme multilingual and translation ready.
On the other hand, it is a full color changing theme which is easily edited by color picker tool. The gallery, contact form, and call-to-action buttons are automatically included, so you won't find any issue while using it.
Another great feature you can enjoy with the theme is 5 level dropdown, compatible with WooCommerce plugin, cache plugins, multi-concept theme, standard pages and many more.
If you are thinking to get started with your new business then SKT Start-up Pro is one of the beautiful and modern looking themes you can choose hassle-free.
The theme is built with an elementor page builder that makes the website easy to use and faster to load on any device and browser.
The startup theme has used all kind of features that can run for both small to large business setups. This is responsive and Google mobile tested themes.
On the other hand, it is companionable with NextGen gallery for portfolio, contact form, with captcha code, translation Reddy theme come multilingual facilities, retina-ready, etc.
This theme is one of the best we have ever introduced in the market because it is suitable for all kind of business. You can use it as a multipurpose theme for your business to take it on high standards.
Mostly the theme is beet for the IT companies or the tech startups. Moreover, the uniqueness of the homepage is incredible and you can easily customize the theme as per your style.
Exceptiona is a great theme which you should use for your accounting website. This is a mobile-friendly and cross-browser testing theme that includes Power pack option panels as well as the attractive home page that usually increases your customers in your services.
The theme is companionable with outstanding shortcodes plugins. More than that, this accounting WordPress theme is also best in including various plugins safely.
The theme is integrated with 580 + fonts, 650-icons, Google fonts and hundred plus shortcodes for toggle tabs and many more.
These functions not just improve your user experience and also increase the functionality of the website, so you can get most of your business.
IT Consultant Pro is one of the best service finder WordPress themes for your business related to IT services Agencies and many more.
The theme is coded with an elementor page builder that makes your website fully responsive and easy to load on any device. The contact form is inbuilt with captcha code, Google Map and call to action button.
The theme also includes a call to action with header and footer along with contact form. The theme is highly compatible with the latest version of WordPress as it is coded with HTML5 and CSS3.
The inner pages of this theme are attractive and provide complete responsiveness to every mobile.
IT consultant Pro theme is simply the best way to increase your customer in your content because it uses 980 grid-style design and sections for links as well as a blog that give you user complete satisfaction on the content. Furthermore, the theme is HD and retina ready.
Local Business Pro is the theme designed for the local businesses who want to approach the local customers in the physical location.
The theme is based on elementor page builder which is mobile friendly and responsive. It is the one-click demo import theme which helps your business to run successfully on the web.
This includes a focus call-to-action button, social media icons and side Bars. Furthermore, the header and footer sections are also great to work with user-engagement.
The theme includes default inbuilt slider which can easily replace the one slider with another. The Google fonts can also change with the selection of Google fonts.
Moreover, the shortcodes plugins are companionable with a lot of plugins especially eCommerce and shopping. The best part of the theme is fully documented and coded with latest WordPress standards.
SKT Banking is also a great banking WordPress theme you can choose for enhancing your business related to finance and others related to it.
These include inbuilt shortcodes with the gallery, pages, testimonials and others that give fancy look to your content.
Moreover, the theme is compatible with multilingual plugins such as WPML, Polylang, and others. It is fully translation ready theme that also includes customizing options.
It is also based on flat designs and gives your user complete satisfaction over your content. Furthermore, the inner pages of this theme are 100% responsive and mobile-friendly. Also, the theme is cross-browser tested.
Finance Theme is the best service finder WordPress theme you can choose for your multi-purpose business. The header and footer section has included four types of layouts that can easily give easy type look to your content.
The page templates are also provided, so you can choose as per your choice like full-width, left, right and no sidebar.
Furthermore, the blog templates are also included so you can choose the layout as per your choice. It also includes 6 more sliders such as video, slider, master slider and others.
The theme is based on a flat and material design which is compatible with both old and new browsers as well.
This is multilingual compatible RTL capable and Google tested theme, so you won't find any issue while using this.
It is also available on free installation. So, get it today!
If your business is about designing the website, advisor, business, company insurance, and more then Business Consulting is the best WordPress theme you can choose.
It is available right now on full documentation, so you will get easy step by step guide on creating a website with the theme.
While designing your website with this website, you can contact the customer support which is also available for one year for free. Even more, the theme includes standard pages like categories, search, and achieve.
This is also supported with Guttenberg, Elementor and live composer. With this, you can also work on your business and ancillary shortcodes which give your business a quick boost.
Contractor Pro is the best theme you can choose for website related to remodeling, home renovation, home improvement and more related websites.
This theme includes social icons, sharing, donation plugin coding standards WP hosting backup plugins testimonial plugins and many more that help your website to perform well on the web.
On the other hand, the theme is highly coded with HTML5 that supports the latest version of WordPress. This is the best website which includes Google XML sitemap.
Moreover, this theme includes SKT page builder that manage all of your factions easily and create responsiveness of the website.
Secure Pro is a professional theme created for the security officers and websites who are offering security services to the customers. This template gives 100% responsive look for both mobile phones and any other devices.
Secure Pro is Google tested and give easy navigation plan. On the other hand, the services are very awesome because it includes detailed documentation with customer support.
So, while creating a website you can get complete services from the owner of the theme builder. It is a multipurpose theme that can change its text color, images, and all the requirements you need.
The best is it includes a call to action buttons that give you user best experience forever.
For anyone who is looking for an efficient yet pocket friendly web solution to share and advertise endless services and business listings, SKT Perfect is an ideal starting point.
There is hardly anything important SKT Perfect lacks, as it comes with professional coding and designer touched appearance, responsiveness and cross mobile compatibility.
Preloaded shortcodes, fonts and buttons, retina readiness and HD readiness for imagery and multimedia, live customizer functionality for quick customization processes and their checking and much more.
However, if you will need anything more than the given platform suggests, you can add and configure additional compatible plugins for product listing and eCommerce management, online payment, contact form for service submission or inquiries and so on.
Cleaning Company is exactly what you will ever need for the elevation of a cleaning service finder and provider online directory, where anyone can do a quick search and find HVAC, cleaning, air conditioning, sanitary and other services.
However, the theme's transformative nature makes it possible for you to use the given template for other services as well, be it construction, financial, legal, design, digital media or anything else.
All in all, Cleaning Company incorporates all the important features, customization ready layout, page and post controls, shortcodes and plugin support to bring your website to life and keep it functioning well around the clock.
Everything catering to service finding and provision, as well as real estate listings online has been minutely analyzed by the authors of Real Estate and everything important has been added to it.
It means that you are going to find a reliable and all inclusive platform where showcasing and advertising something is going to be fun instead of torture.
Whenever you start to explore the whole potential of Real Estate, you are going to find endless opportunities and management options from the admin panel on the back part of the theme.
Here, you will be the only one to make decisions on how to customize and style your website to match your website user's needs and preferences.
FAQ's
Q1- Are the themes and plugins translation ready?
Not every WordPress theme is translation ready. But if you need to make the theme translation ready it is very simple and easy. You need to create the POT file for that domain.
Q2- How can I get support with the service finder themes?
Well, most of the service finder WordPress themes come with full documentation, step by step guide and 1-year free customer support services.
Q3- How does a service finder WordPress themes install?
To install the service finder WordPress theme you need to login to your dashboard and then ahead to appearance-Themes-Add new. Type the service finder WordPress theme and choose the best you need to install. Click on the install button and then activate the theme.