This article tells about the Translation Ready WordPress themes for making multilingual websites.
"Unity in diversity" is all we can say that has kept this world moving and connected across all parts. There are many countries across the globe where many different national and regional languages are spoken.
English however has evolved as the global language to be used for communication across all parts but there are still many regions and remote areas in the several parts of our planet where people are either not literate or well versed with English language or have a liking and devotion towards their own native languages or mother tongue.
Such people find it easier and love to read, write or speak their own language and want availability of all things in the same.
We being the technically advanced world have all the provisions to facilitate almost every need of humans and the same has been taken into consideration and resolved for the concerns of languages.
Whether it is a documentation, representation or any other kind of work, English has ruled over all the things as the most suitable language to convey or express that is required. It has been the most widely and extensively used dialect and has made its place on almost everyone's speech in today's time.
We have gone digital in the recent time coping up with the modern technology and everything is now making its availability online.
But the medium again that has been chosen for the online visibility with regards to language is English and this is something that bothers to that part of the population which is towards the favor of own mother tongue as discussed earlier.
Anything nowadays can be seen online in the form of websites and every individual has adopted the methods of operating devices and looking for the things in digital form.
Keeping in mind about various places across the globe where people speak many new and never heard words, such websites should me made either in the native or regional languages of that particular area or should be allowed with some provision to be translated in the desired way of speech.
We all know that the website development is incomplete without its base of theme and any theme that has the feature of making a website either in many forms of language or to change it in desired form, then it can work wonders for all the population that resides on earth.
Translation Ready WordPress themes can prove the right choice for the one who is looking to develop a website and bring smiles on the faces with different dialects.
A wide range of premium Translation Ready WordPress themes for making multilingual websites can be observed below.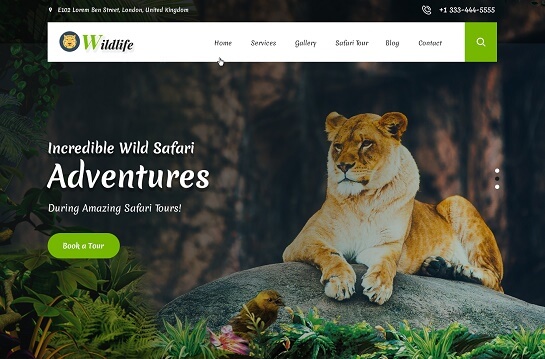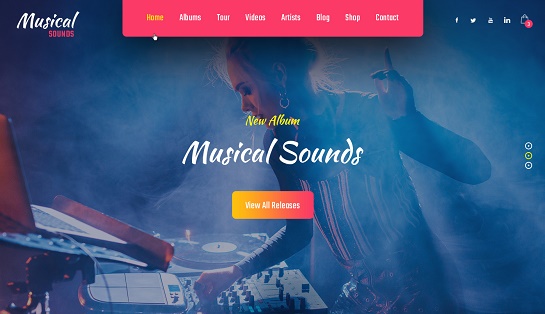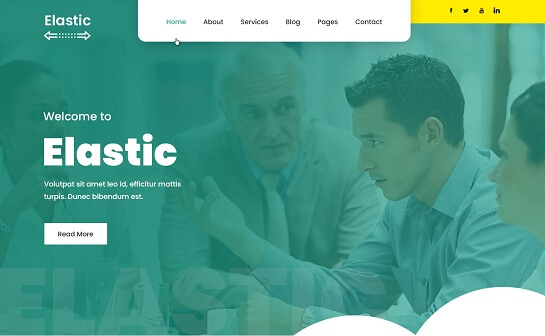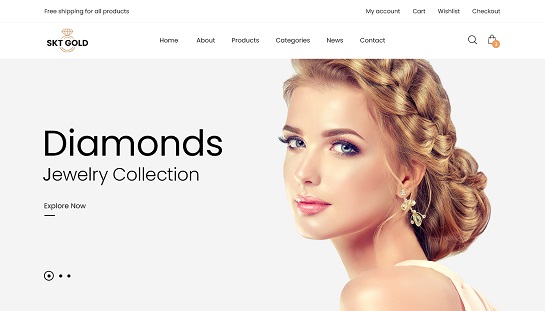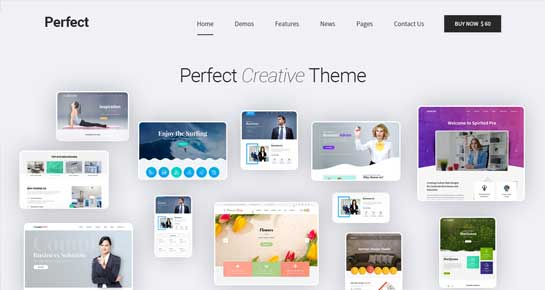 SKT Perfect is the most advantageous type of Translation Ready WordPress themes for creating a multilingual website. This theme is made for those who love to speak and read their own language and hence it is a translation ready theme.
It has all the features to make a successful and user engaging websites and comes with many of the options, plugins and shortcodes to develop a multipurpose website with different languages.
Charm is a beautifully arranged and structured WordPress template for Translation Ready websites that is loaded up with many magnificent features to bring out for a high-end and modern day developed website.
This theme like its name has a distinctive charm and it delights all of its users who are from all parts of the world as this is a multilingual and translation ready theme with awesome styling.
SKT Dual is an effective, effervescent and efficient type of Translation Ready WordPress themes that has a unique feature of dual screen for a crystal clear visual and textual impact towards its users.
Packed with many shortcodes, plugins and more than 600 of Google fonts, this theme is mobile friendly and can run on every device passing all the compatibility tests.
More than 580 of social icons can be included in this color changing theme with additions of gallery sections and creation of a website in many languages with this theme being translation and multilingual ready.
SKT Beach is a very refreshing and eye catching type of Translation Ready WordPress themes that has its own nature of depiction.
The theme that is compatible to the latest version of WordPress and coded with HTML5 and CSS3 with multiple plugins, sections, fonts and shortcodes can prove a boon for you to develop a website that is multilingual in nature and easily to translate.
With its changing colors it can also serve you for the multiple pages and concepts with the most ease of access and use and can be applied for making all types of websites.
The Trip is a Translation Ready WordPress template that takes you to a new level of excitement while unpacking it with its set of features.
Tested with qTranslate X for becoming a multilingual theme, it also has been made available with PO file to make it translated in any of the desired language.
There are more than 5 header and footer options to help in developing your own creative kind of website with the splash of different colors and changes in backgrounds and fonts along with the texts. Shortcodes, plugins are an integral part of this theme which is fully customizable.
A very simple and easy to use kind of Translation Ready WordPress template, SKT Landing Page provides you an awe-inspiring set of options to develop a multilingual website. It has lots of page templates and ability to switch default in built form with contact form 7 and ninja forms.
Control panel is full color changing and the options panel is also an easy to use stuff. Following the modern trends the icons and the buttons have been kept flat and this theme passes many of the compatibility tests.
The Art is a full color changing Translation Ready WordPress template that has been designed to cater for building a multi-language website.
It has been tested with 6+ sliders like Revolution slider, meta slider, Cyclone Slider 2, Accordion slider, master slider and Crelly slider. The design of this theme is so unique and modern that it can be adopted by any of the creative professional to develop a versatile website that is translation ready as well.
It has been made friendly to SEO and contains several blocks like flip boxes and can load itself faster.
Flat Pro is a responsive WordPress theme and template for Translation Ready website creation that is color changing and gallery plugins compatible with the portfolio sections provided.
It is a translation ready theme with availability of PO file and a widget friendly theme with footer, header, sidebar all widgetized.
It is a theme that is also compatible to cache plugins like WP Fastest Cache and W3 Total Cache to help you make a very complete in all aspects website.
It has been provided with Site layout option with background option for boxed layout. You can make and view for the changes happening live due to use of Customizer.