Online businesses have been a menace to the old-school way of doing business, especially those running retail stores. The threat that online businesses and eCommerce sites pose today is insurmountable.
This has further compelled some of the biggest retail stores around the globe to take their business online as well. Everyone is jumping on the bandwagon of going online. It's not only how the businesses are working; instead, people today prefer shopping online rather than buying stuff from retailers.
The inescapable truth is that online business generates more revenue than the conventional way of selling or buying products. People are reaping the benefits of shopping online, and there's no way to put this genie back into the bottle.
One of the most beneficial aspects of online shopping is that people do not have to wait in a queue or a line while checking out.
Going from aisle to aisle to search for the things you need is a painstaking task. When you shop from online stores, you can search for the product you want on the website. You can also put several items into the cart without spending most of your energy.
What's more, online stores often provide you with recommendations of what could pique your interest. Sometimes, these recommendations are based on your related searches.
Why should you switch to retail store WordPress themes based website?
Retail owners usually are challenged by a problem when they contact developers and designers. At the same time, they have to spend a hefty price for mediocre design.
Rather than spending ample money on designers and developers combined, retail owners can register a domain name and then build a theme that suits their taste or style.
There are several retail store WordPress themes that you can use to build the website from scratch. Following is the list of themes that can get you started and make your retail business step up from the competition.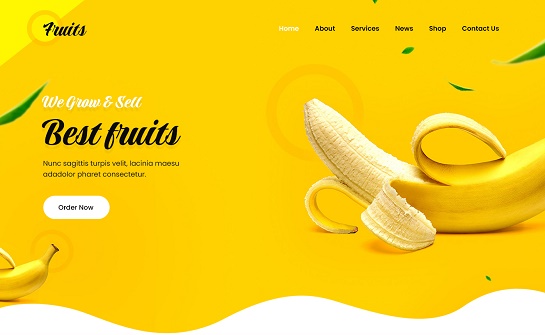 The theme is for businesses, locations, and ideas where the market is competitive. Irrespective of whether you're just starting a business or you already have a company trying to compete with online stores.
The products that you'll have in your store for selling will have an option to showcase the availability, things that are out of stock, and new additions to the store, among others. You can quickly bring your best products to the eyes of buyers with this responsive theme.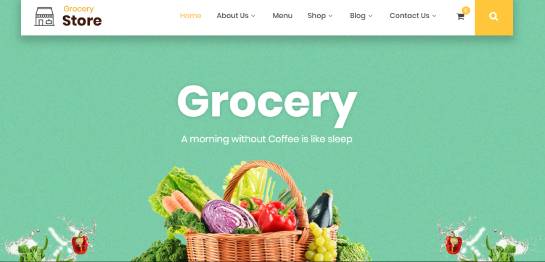 The Grocery Store theme is highly effective and ultra-responsive that packs some of the most charming layouts that you've ever got your hands on. The theme comes with in-built functionality to formulate shopping an easy-going experience for your customers.
Also, you can add as many items as you can on your website using this theme. The theme makers designed it meticulously by keeping the growing need for the eCommerce aspect in mind.
It comes integrated with incredibly supported WooCommerce features in existence. The theme has numerous menu colors to choose from and also adds support to over 99 shortcodes.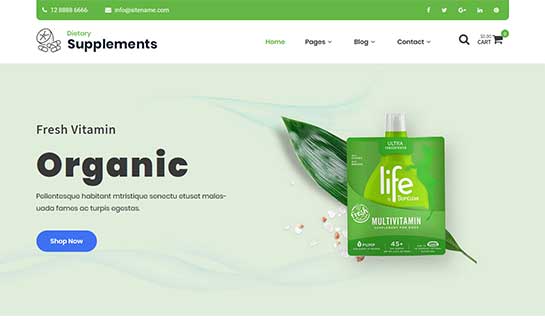 The demo template in SKT Nutristone is relatively straightforward that allows people to make significant customization from the start. You can curate a website with exponential swiftness and effectiveness.
In addition to this, the website will also become mobile-friendly. Moreover, as the theme is retina ready, there's no need for you to worry about whether the website is compatible with mobile devices.
You will also get social media buttons like Facebook, Google+, and LinkedIn. The theme is always in development to support the latest versions of the CMS platform. With the support of the WooCommerce plugin, the theme can be used by any retailer or vendor in real-time.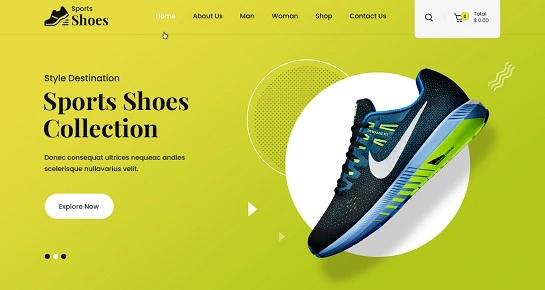 If you're in the business of curating and selling shoes and selling them to your customers, SKT Sports Shoe is the perfect theme for you. The theme supports over 1300 Google Fonts that you can ideally choose for your footwear or business website.
Loading of the theme is lighting fast, as it's lightweight. With compatibility with widgets like ad ones and the general one, SKT Sports Shoe also has compatibility with the Nextgen gallery. With over 2000 icons integrated into the heart of the theme, it is compatible with the WooCommerce plugin.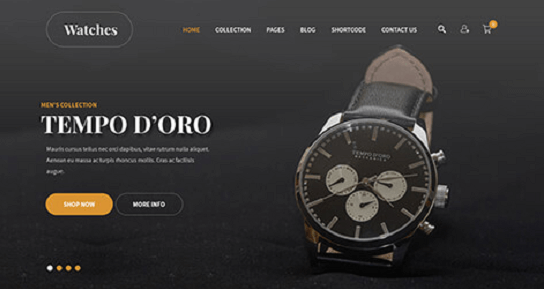 The theme is a simple WordPress website builder which is seamlessly easy for anyone with limited computer skills to manage. You can add or remove any pages or posts as per your choice and needs.
You can get an option of featuring numerous layouts while divulging into the multilingual theme. It is WooCommerce compatible for almost all themes in the list. It is responsive, compatible with mobile and tablet screens, and can run on any browser available in the world.
It is tested for compatibility with the Nextgen library alongside several kinds of widgets and ad widgets. You'll also get complete and comprehensive documentation to help build a robust website.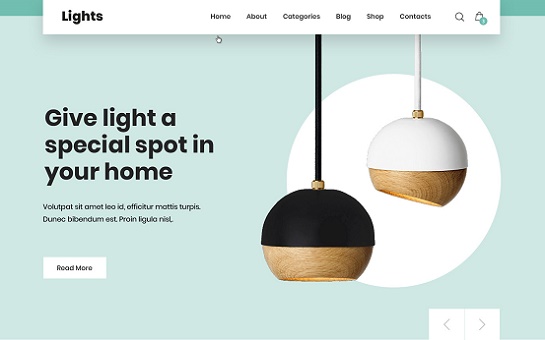 As a user-friendly, intuitive, feature-rich, powerful, creative, dynamic, engaging, and responsive browser, SKT Lights is one of the best retail store WordPress themes out there. You can develop the theme as per your needs and necessities to curate a modern-looking, exquisite website from scratch.
Other than retail stores, the theme is popular among builders, contractors, renovation, architectural firms, building material traders, property dealers, infrastructure companies, and corporate websites.
SKT Lights is cross-browser, fully responsive, and SEO friendly. You also get documentation that would make using the theme better.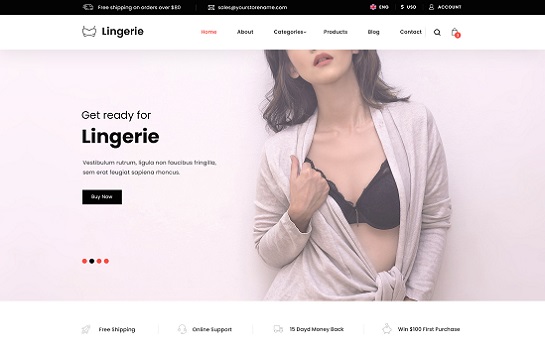 Suppose your business vertical is into fashion and your clothing retail store wants to get prominence online. In that case, SKT Lingerie Pro is an ideal, extensive, and exponentially good-looking theme that you can leverage to build your website.
You can quickly build a website using the unique page options the theme offers. In addition to this, if you're into the business of selling anything related to women, the template offers the flexibility to customize the website the way you wish to. Also, you're going to love the drag-and-drop interface that SKT Lingerie Pro has to offer.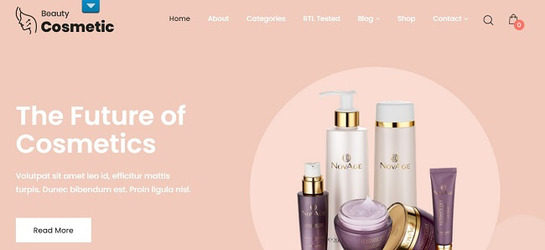 SKT Cosmetics is yet another splendid offering out of all the retail store WordPress themes on the list. Installing this theme is easy, and setting up the entire process is pretty convenient also. You get to choose from glorious colors, and the options are pretty unlimited also.
With support to WooCommerce and over 900 Google fonts, SKT Cosmetics is adequately documented, is RTL ready, and is built using HTML5 and CSS3. The author SKT provides value-added support for a year.
There is excellent business on the internet that isn't getting much momentum as their online presence isn't significant. GB Shopping is an answer to their prolonged suffering as in a few hours; you can ensure your online business resonates with what your customers have to offer.
You can pick a particular niche as per your choice and target the audience to gain prominence. With the support of the WooCommerce plugin, and mobile and tablet screens, you can have a good website at your disposal in no time.
Suppose you like a white, minimalistic theme that offers a clean design with an utterly clean UI. If you wish to have a website that gives a simple type of website with a flat-designed UI, the theme is perfect for your retail business.
Other than retail businesses, people who're into architecture, design, creativity, photography, software, portfolio, furniture, digital, and infographics can use this theme to scale the business.
As one of the responsive, multipurpose retail store WordPress themes, Shopzee can be used significantly by different business verticals. With Shopee, you can change any links' color as you deem fit alongside elements that other suit your business style.
The theme comprises numerous blocks on the homepage, making the theme an ideal choice for retail businesses. The website is pixel perfect, with social icons as part of the theme; you can also add your blogging portfolio to the website.
This theme is built from the ground up to be the ultimate choice globally for eCommerce and retail store businesses. Also, if you're running a grocery store, a furniture store, a supermarket, or even a bar, this theme is perfect for tending to your business needs.
You will also find demo content to make this theme easy to understand anytime you need help after installing it. Also, the theme is developer-friendly and is built with codes like CSS3 and HTML5.
Most of the recent WordPress upgrades, such as multilingual files and Gutenberg Editor, are greatly supported. The template features advanced typography making custom design a bliss for users. It also supports the WooCommerce plugin to help you monetize directly from your website.
If you're running a boutique, fashion store, or clothes shop, Ele Fashion by SKT Themes will give your users a good shopping experience. It is bundled with valuable themes to help create a website without the need for a developer.
It supports an upgrade to the latest WordPress version while supporting compression of CSS and JavaScript that could help in increasing the load time of the website. You can avail several CSS Menu with ultra-smooth transition effects to keep your visitors engaged.