In this article, we will share the best handmade shop WordPress themes for handmade business owners, handcrafted material selling blogs and websites, as well as other handmade accessories and jewelry, bags and belts stores, and creative people with a talent of producing something original.
Whether you are crafting handmade products for fun or for pastime, be sure you can turn it into a revenue generating activity. Today handmade business has become a primary source of income for thousands of people across the globe while enabling them to put their creativity and specific talents into a productive work.
Making a living from handmade businesses is more realistic than you can ever imagine. Growing your handcraft business in the right direction and going beyond the living room table you are working on is totally cashable with one of the best handmade shop WordPress themes you can find today.
Each of the handmade shop WordPress themes introduced in this article shares all the essential nuts and bolts your website will need to be highly presentable and smoothly functional.
From introducing your unique production to more people to finding investors and partners, from economizing on opening up a physical store to running an online one that will be open around the clock, the advantages of those handmade shop WordPress themes are countless.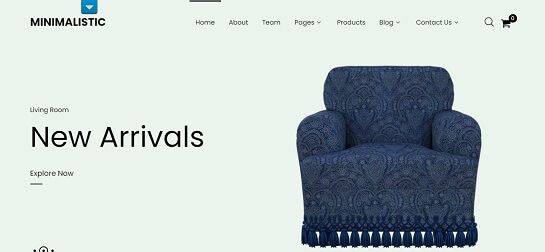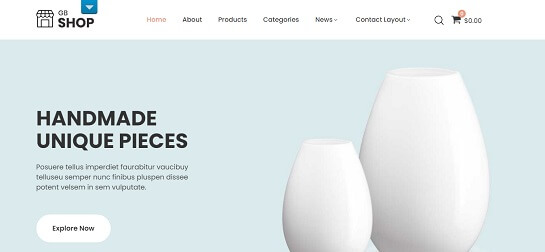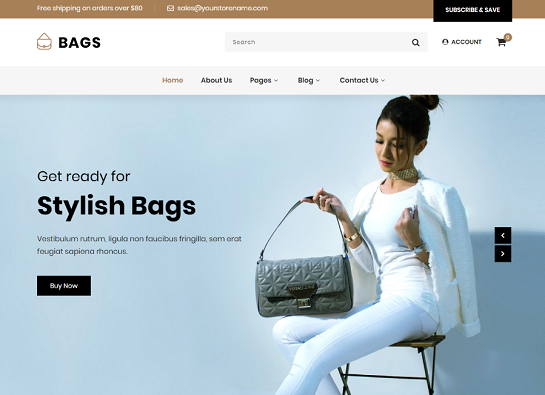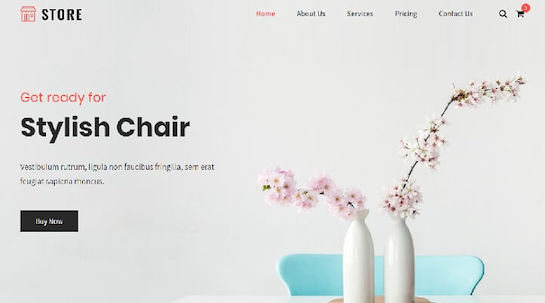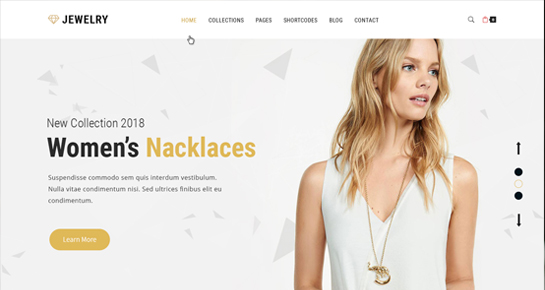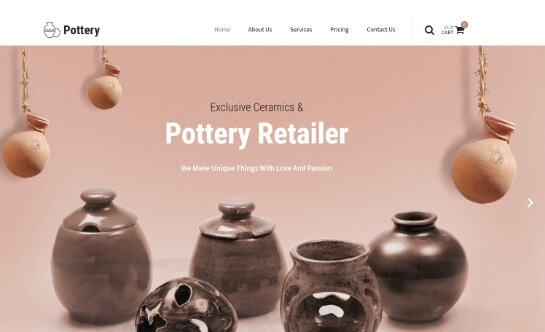 Toy Store is by far one of the lively and purposeful handmade shop WordPress themes you can use for the introduction of your handmade toys and playthings and not only.
What is so pleasing about this template is that it is adapted to any kind of usage and can cater to any specific business need or objective, be it a well managed online storefront, customer satisfaction or something more.
Coded to look and function vibrantly on all the suggested platforms and portable devices, Toy Store is ultimately responsive and cross mobile compatible with HTML5 and CSS3 coding and styling controls.
Boundless other possibilities are given within the theme, from header and footer layout choices to homepage sections control, from displaying nice looking sliders on the homepage slider to adding WooCommerce functionality to your site.
Vigorous and well prepared, Adventure is more than just a convenient foundation to run your handmade store or shop. Every single detail of the template has gone through profound examination and improvement to provide you with a premium quality product that is technologically cutting edge.
The theme's lovely look and customizable nature enable the website admin to get his products and crafted merchandise discovered, viewed and purchased in the online platform.
With intuitive and simplified admin dashboard offered you from the backend of the theme, it will be possible to manage and style almost everything on your website your clients are going to see from the frontend.
The SEO friendliness of the theme is another important asset responsible for bringing your website in front of your potential clients and customers.
With an increased proportion of diverse businesses becoming online, your handmade business website is more than important.
In this relation, WoodCraft is one of the most reliable handmade shop WordPress themes you can give a try without any bewildering and make all your wooden products and handcrafted materials ready for the online purchase.
Pre enabled page controls and design elements are there for you to arrange them in any way you give preference to and stand the online competition as of present.
Lots of plugins and extensions are supported by WoodCraft for granting you with broader functional and aesthetical opportunities to manage your online store, categorize products and offers, control gallery part, translate the content into other languages, etc.
Luxury Watch is another commercial ready and WooCommerce complaint online store website builder to share your products online and market them to the right audience.
Introduce your handmade collections of clothing and accessories, design materials and items, toys and cosmetic products and more through the well deployed posts and pages. Add your favorite ones to the homepage slider to capture the attention of the web guests from the very start of their online journey.
To ensure you have enough visual content in your website, the theme has been optimized for additional gallery and portfolio plugins to have all your images and photos in easy to find galleries and albums.
The theme is also shortcodes based, plugin compatible and supports widget friendly areas in the form of header, footer and sidebar.
Another award winning template among the highly recommended handmade shop WordPress thems for creative entrepreneurs and businesspersons is called flower Shop. Designed by creative specialists for creative undertakings, this template can run effortlessly with any kind of handcrafted business and material selling.
Whether you are a florist creating unique compositions of flowers and sweets, or an enthusiastic lady with original ideas and professional hands, this responsive and mobile checked template is for you.
This premium quality web builder includes SEO friendly coding so that both your future users and search engines can understand who you are in the virtual domain. The theme is also social media optimized for growing your popularity through social media channels and networks.
For all the people who have set their mind on growing from hobby to a profitable business, Fashion Trends can be the best starting point.
No technical skills are needed to use the maximum potential of this beautifully crafted and designer made template that is also easy to customize with the theme's wonderful customizer panel.
Take awe inspiring product shots and showcase them via the homepage slider to get the best exposure of what you are offering to your client base. Other sliders such as meta slider, crelly slider, cyclone slider 2 are all compatible with the theme as well so that you can try and test each of them.
Blogging techniques are also well done so that you can run a daily blog and add new items description and launching.