A useful guide to the best restaurant service WordPress themes put together for food and drink related services and businesses grasp a larger audience's attention and subsequently improve their financial situation.
From restaurant and café, pub and tavern, drink and beverage shops, bed and breakfast businesses to food and drink delivery, candy shops, ice cream parlors, Chinese and Japanese restaurants, and everything in between.
Absolutely any kind of food centric and food catering service can be best described and presented via these restaurant service WordPress themes.
Food and drink products are our everyday life's companions testing our consciousness, taste and smell receptors constantly. All in all, they are simple joys of our lives no matter whether we eat for living or live for eating.
Many people have chosen food and drink business to make money and partly satisfy the demand of food consumers with original dishes and beverage, provide online order and delivery services.
Include special menu items, organize restaurant service training and master classes for servants and attendants, cooks and chefs.
This collection of restaurant service WordPress themes is foreseen for all kinds of above mentioned services and businesses, from private to public, from small sized to international ones.
The authors of these exclusively well worked out restaurant service WordPress themes have taken the trouble to equip them with the most reliable technics and modern controls so that the requirements of you as a website admin will not put you in an awkward situation.
Best Restaurant Service WordPress Themes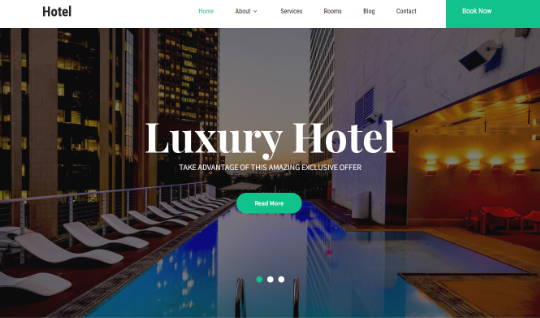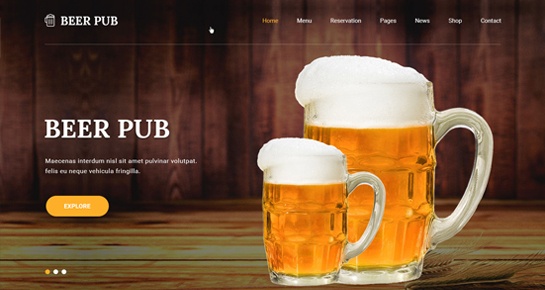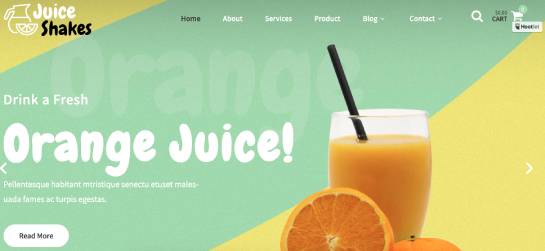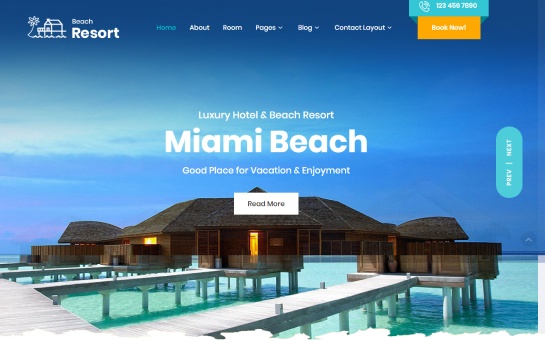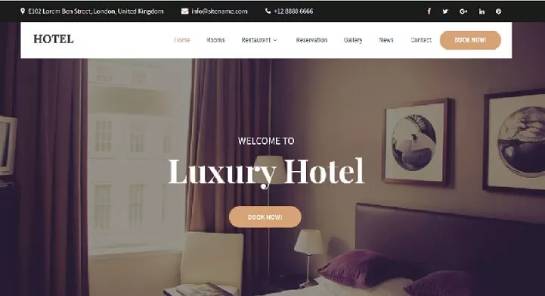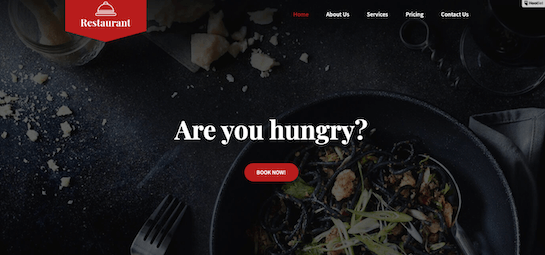 Whether you are going to create a restaurant service job listing website, show off your event and birthday party organizational skills, share your pub or restaurant menu items online and accept orders for delivery, Ele Restaurant is what will get all the things flowing.
As one of the top notch restaurant service WordPress themes you can purchase for your website or blog, Ele Restaurant will be the best productivity improvement tool for your business with its strong SEO and SMO ties.
It means that your high quality and customized web content will be taken to a position in Google and other search engine rankings, as well as will share all the credentials to result in a kind of social promotion across social networks.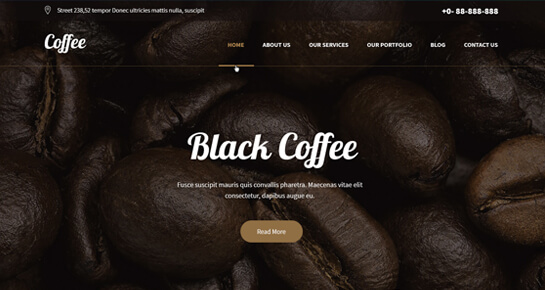 To promote your food and pizza business services and stay creative at the same time is an entirely realizable task if you have SKT Cafe Pro as your helping hand.
Accurately engineered for food and drink businesses, SKT Cafe Pro is the one that unites seamless integrity of practical tools and features with pixel perfect design that can be mesmerizing for your food lover audience.
In order to add a specific charm and energy to your site's appearance, the preloaded homepage slider can be put into exploitation with the best offers and dishes, job announcements for integrating new employees
and managers, special discounts and novelties, etc.
In today's digital scenario, having a strong coding with HTML5 is of paramount importance for modern websites when it comes to acting precisely across a large spectrum of browsers and platforms. SKT Cafe Pro takes care of such coding as well.
If you want a dynamic product responsible for the unique look of your site as well as for the digital dominance of your restaurant service business, look no further than Bed and Breakfast.
This modernly stylized and well composed website tool can be a silver bullet for each and every representative of the non coders' community.
It means that the work as a website owner will be simple and conquerable even if you are new to the nuances of restaurant service WordPress themes.
The theme's admin panel that will take you behind the scenes is apparently a magical solution to a seemingly complicated problem of web customization with pre enabled components and packs, font and color mix and match possibilities and much more.
Creative and innovative, SKT Food is a nicely prepared and modeled template to create a real buzz around your restaurant and its services in the digital arena.
With inviting look and advanced framework, this responsive and mobile checked website building ecosystem will certainly exceed even your wildest expectations in terms of results, clients' engagement, online orders, bookings and sales.
If you are a startup food business representative and want to overcome the financial hump, SKT Food is for you since it can be purchased and managed as per your needs at an affordable price and without additional expenses over time.
The theme is also fully functional with a myriad of plugins, search engines and social media platforms, page builder possibilities, etc.
With Coffee Shop not only long established food centers and businesses will feel confident but also small, ambitious, creative bakeries and coffee shops, local food merchants and other startups.
This smartly coded and robustly pliable template has been minutely crafted from the group up and as a result comes as a comprehensive assemblage of all the primary features and components.
There are homepage slider controls for you to manage while adding the best of your portfolio, menu items and delicious food, color changing options to make your profile more colorful and interactive, prebuilt menu for having everything nicely categorized and organized.
We Bake is the last top ranked template helping food and restaurant service providers capture more market shares and clients with the help of online strategies.
This template's inbuilt tools grant you with favorable dominance over your profile and provide the simplest ways of customizing each and every single part of the website and its look with lovely colors, typography type and size, images, animations, etc.
We Bake's cross mobile and device optimized nature will enable all your clients and customers find your restaurant, get directions, reserve a table or order food with a single tap of their mobiles and gadgets, smartphones and tablets as well as other modern types of hand held devices.
If you are running a restaurant or providing a restaurant service, then you know that the first thing that you need to do is to set up an online website.
Running a restaurant is no joke; it takes a lot of deft marketing to get the word out and it is a mistake to relay on just the traditional sources for marketing. Most modern businesses, in any niche use the digital medium more effectively to get the word out.
And you need to do the same; let me put it this way, by running an ad in the local newspaper, your reach would be limited to the total number of subscribers for that paper.
However, by utilizing our restaurant services WordPress themes, your reach would be ten times more, which should result in more customers. That's why it is essential that you use one of the restaurant service WordPress themes to set up your website at the earliest.
Visual presentation: With many restaurants clogging up the digital space by labeling themselves as the next best destination for gourmet food, you may want to go ahead with well designed layouts that come with drop down menus and customized templates.

The layout should be simple enough but the front page should contain a high resolution image of your food, in all its appetizing glory.

You need to retain the services of a professional photographer and get the picture, clean it up and upload to your front page by using the CMS.

Images sell better than textual content so make sure that your website features a set of high resolution images of the various food items on your menu.

You can also include a few pictures of your restaurant as well, so that your customers can get a better idea of what to expect when dining here.

Marketing: With an online website, you can run a digital marketing campaign and even introduce special offers such as 50% off for the first 100 diners or offer them discounted rates for drinks during happy hours.

The point is that you can leverage these special offers, draw up a marketing campaign that focuses on the same and by doing so, you should be able to attract more customers.

Tracking: You can also use third party plugins with these themes to improve the functionality of your website. This essentially means that you can set up a delivery service and make it possible for your clients to order food off your website and get the same delivered, without a hassle.

This should help improve the user experience on your website and even snag you better rankings than before.
These are some of the reasons as to why you should use these themes to set up a website for your restaurant at the earliest.
Make sure that you double check to confirm that the framework in question delivers along expected lines, and that's why you need to do a demo to make sure that they are a good fit.