We live in an utterly interconnected world and increasingly developing digital spectrum opens up infinite opportunities for people to monetize their business and do it faster than they might think it's possible.
In this relation, agriculture and dairy farm businesses have also occupied their place under the sun in the virtual arena and have become closer to their target audience thanks to the best milk WordPress themes.
And if you are one of such business owners, run any milk production or sterilization, milk product selling, organic agriculture, eco or nature related company, you can also greatly benefit from any of these milk WordPress themes.
Whatever your knowledge on the modern technologies and contemporary web development techniques, you can be sure there is nothing difficult with WordPress based templates, as keeping them simple and affordable has been the main concern of WP specialists and theme developers.
As for these collection of milk WordPress themes, it includes premium quality products which are all admin friendly and wonderfully coded to keep you away from any kind of irritating work.
Thus, soy milk and butter production, cow milk and yoghurt production, dairy cattle breeding and dairy farm, cheese making and milk product selling businesses.
Soybean farmers, agro based organizations, organic fruits stores and other relevant businesses can follow the best tradition of being based on and doing well with milk WordPress themes.
What can each of these website building templates offer you as a startup website admin is an infinite freedom in your actions and in the way you showcase your talents as a web designer.
Otherwise stated, you can utterly change the way any template looks and feels with colors and other external touches, structure, inner functionality and much more.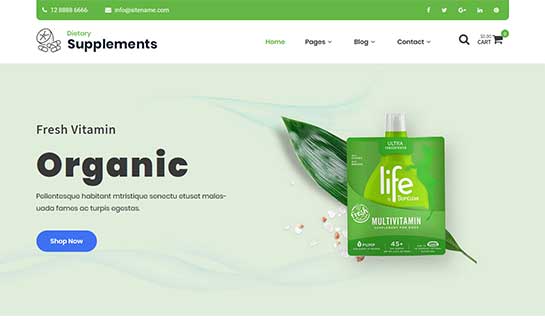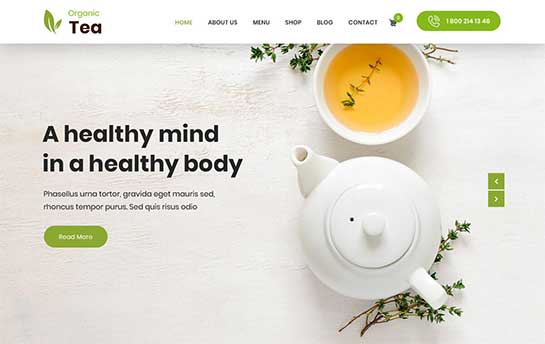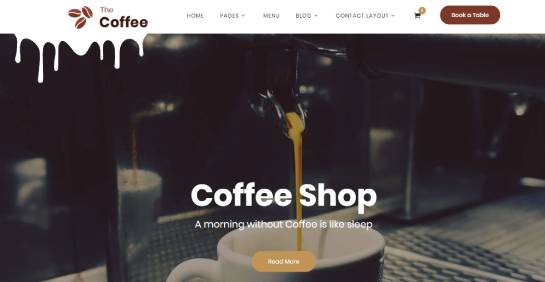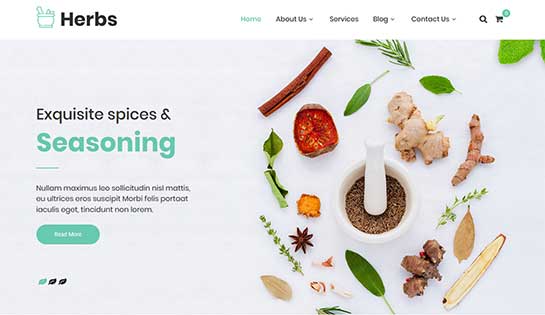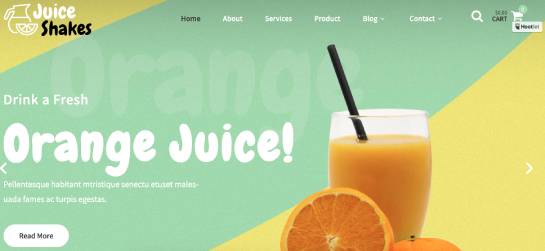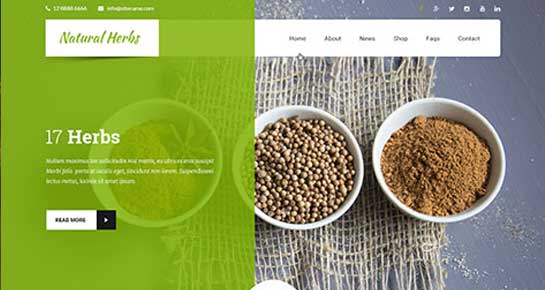 Absolutely any kind of natural, eco and milk related business can perfectly established, showcased and marketed with one of the most popular eco friendly and milk WordPress themes called Natural Herbs.
Navigate your way through the most wonderful parts of the digital realm with the help of this top quality yet simple in usage template and create the stunning image of your niche specific business.
Use plugin friendliness of the theme for selling milk products or natural products online and accept payments for them.
You can do that by adding relevant eCommerce and online payment plugins to the existing theme and configuring them the way that matches your objectives.
If you want to see your diet and eating, nutrition and eco products, milk production or cattle breeding business transforming and recording higher results online, you'd better start your way with Diet and Nutrition.
Visually clean and easy to navigate, functionally error free and based on a modern HMTL 5 and CSS 3 coding, Diet and Nutrition guarantees one of the most convenient media where your primary clients can find products, services, descriptions and images they have been looking for.
Homepage slider supports high quality imagery which means you can add dynamic images and products having to do with your target business and thus attract more client attention on them.
Your agriculture or milk production company's revenue and popularity can grow anything desired as long as you establish and keep your online presence user centric.
Poultry Farm is one of the user optimized milk WordPress themes specialized in ensuring a wonderful platform for the website guests and making sure they are free to navigate through the given posts and pages, find legible textual content and high quality multimedia easily.
Whatever your primary objective while being online, you can achieve that with this responsive and mobile friendly, SEO and SMO optimized website building toolkit.
You can also exercise given shortcodes, fonts and icons pack, turn to the help of additional e commerce, translation and product listing plugins, or use Live Customizer from the backend of the theme for quick customizations.
Farming is another multipurpose and visually engaging template that is designed to be clean and easy to follow, as well as coded securely to host any kind of startup or professional business.
This affordable yet highly potential website builder includes every single control and function to help your small business grow rapidly and turn it into an empire having its certain place in the target marketplace.
What is going to boost your site's presence and bring more clients and consumers into it is the themes search engine optimized and responsive basis.
Other interested people using social media profiles will also be able to find and share your content as the theme is also social media optimized equally well.
SKT Food is food and drink, agriculture and dairy centric template which will help you quickly prioritize your digital presence and make a stunning profile that your clients are going to love.
Everything has been done to make SKT Food powerful and all inclusive on the one hand, and financially affordable on the other.
Hence, you are lucky enough to have all the primary tools and functions at your leisure, but arrive at a cost effective price of website building with SKT Food.
Naturally, the theme is also fully commercialized meaning you can add as many milk products listing and customize them as you like.
Horse Riding is a universal and easy to customize website builder ready to serve your agriculture, ranch, horse riding club, eco or milk products, dairy farm or other relevant business needs.
Jumping online and doing well with your website is going to cost you as little as you are planning to spend without doing harm to your startup budget. Moreover, not only the initial cost is kept low, but also further development and maintenance costs.
The thing is that easy to use and control nature of Horse Riding together with professional technical support and full documentation to turn to whenever you need to change or fix something within the theme.
Extend its capacity with shortcodes or plugins, remove something, etc enables you to organize everything without supplementary help.