Today we encourage you to review top 7 innovative WordPress themes.
These innovative WordPress themes are coded for innovative communities, digital agencies, freelancers and developers, designers and other creative individuals and organizations.
Creativity and originality are for sure appreciated both in physical and digital worlds. Unique and effective website that is powerful enough to keep pace with ever – changing virtual reality is what the majority of users need.
As for those engaged in modern innovative technologies, running a successful website that will exemplify their unparalleled touches is a must.
Hence, the incomparable look and feel are among your goals, here are some of the innovative WordPress themes.
Those templates are suitable for innovative agencies and companies, creative individuals and portfolio showcases to be ranked as the most successful ones in the given field.
All of them are highly ambitious and are well aware of all the hustle and bustle of the digital realm.
Aimed at satisfying particular function, each and every innovative template discussed in this article is flexible enough to adapt to any content or web subject matter.
Whether you are engaged in manufacturing and trading with electric vehicles, providing enterprise cloud computing applications or something else, you'll find the best way with any of the below – mentioned innovative WordPress themes.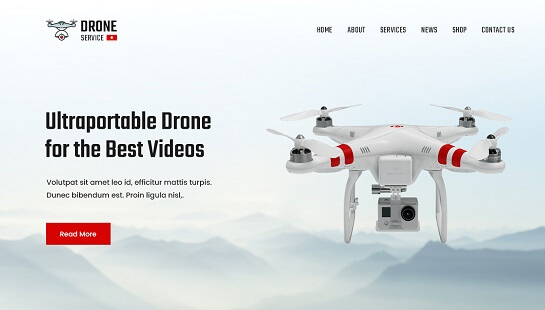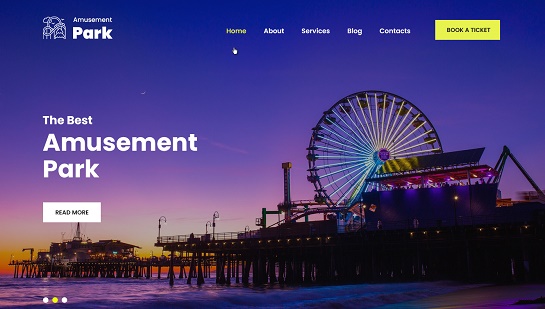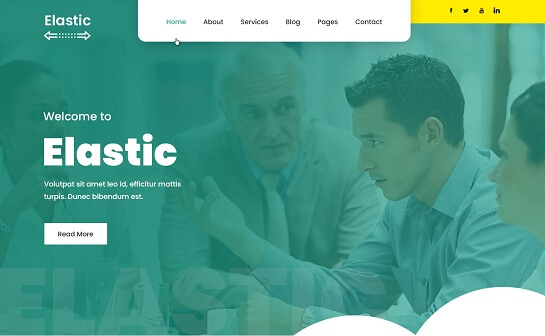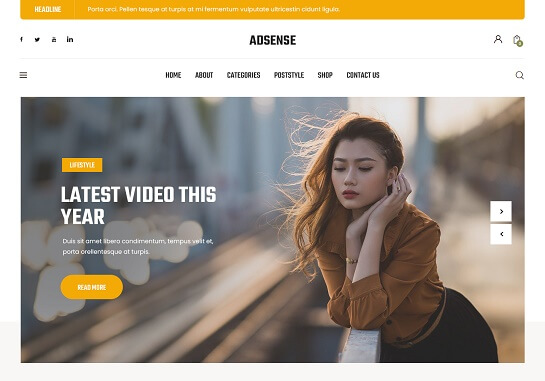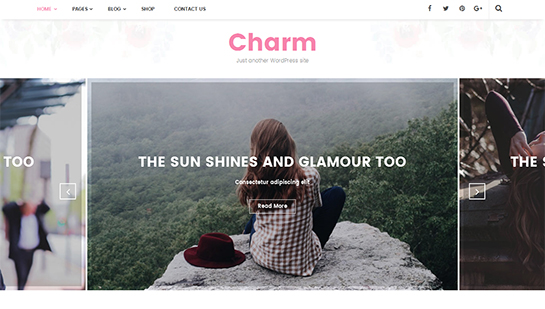 Diversity and drive are what characterize Charm as one of the innovative WordPress themes one can find in the modern WordPress repository.
This unbeatable template will definitely help you in trying out all your plans one after another and serve them to your audience easily.
From charming look to error – free operational structure, this theme is well – managed.
Always customer – focused and immensely flexible, Charm comes with 100% responsive coding to respond to any portable device requirements.
The theme is also translation – ready to expand the influence of your website and conquer the international market. Different page and blog layouts, as well as sidebar layout, shortcodes and font – based icons are all present with Charm.
In case you are looking for a theme armed with landing or destination page, SKT Landing Page is the best candidate for you. Whether you want to offer your services and consultations, tell your success story or even run an online store that never closes, this website builder is aware of everything.
The theme is both easy to use and resilient enough for the web admin to tap into its power and make all the relevant changes. SKT Landing Page is also ultimately search engine optimized. It means that your innovative website will appear in respond to the web surfer's inquiries via the popular search engines.
Ready to deliver incomparable beauty and innovative touches, Gravida is the next pattern included in our list of innovative WordPress themes. Whether you are radically transforming vehicle and auto industry, tweak in the development of new programs and apps, Gravida offers you a comfy structure. Use it and deploy your content accordingly with accompanying images and descriptions.
As for the photos and images in particular, special locations are foreseen for those materials. Homepage full – width slider, as well as filterable gallery areas as the best sections in this relation. Getting started and customized with the preloaded Customizer of the theme will be as easy as a pie.
The capacity to spot modern and innovative trends is what determines Blendit as an energetic and zealous template for innovative business manifestation. Well – dressed and designer- made, it is a piece of art that will never leave any website visitor indifferent. Businesses of all nature and sizes can rely on SKT Pathway PRO and have a stunning website up and running even with a tight budget.
The theme can be analyzed in terms of useful features and customization options. Hence, with SKT Pathway PRO you are privileged to decide whether you want this or that color combination present in your website. The same relates to the theme typography and overall design with content zones.
Design Agency Pro is the collective image of our dedicated authors and experts with infinite dedication and care.
The best design and functional approaches have been practiced to make this template as exclusive and battle – ready as it is for present.
The goal was to make it a stimulus for all those who are looking for reliable and challenging innovative WordPress themes to go live with.
Your customization rights are never limited with Design Agency Pro.
Otherwise stated, you are the only manager and artist of your website to decide color gamut, Google fonts and icons to be present in your site.
In addition to this, the theme's responsiveness, fast loading and plugin – compatible character cannot be overlooked.
Ele Business is complete and consummate in everything it shows and does. The elegant look overlaps the advanced technology functioning at its core. And as such, this template is convenient for multi – service websites and innovative blogs to share their interesting and informative content.
The theme comes integrated with appropriate pages with right, left or no sidebar, about section for showcasing the business profile, blog section for daily updates, etc. Practice all your preferences with Ele Business and afford yourself to have one stable website responding to any given mobile size or desktop requirements. The overall easy to understand and manage nature of the theme will be the decisive factor for your future deliverables as well.
If you are a goal – setter, be sure that The App Pro will be the goal – hitter. This wonderfully pliable and vigorous template is what will affect your client engagement and boosted sales simultaneously. For the innovative company or leader, the website itself should be innovative.
The App Pro is the typical example of how awe – inspiring, SEO and SMO – friendly template can contribute to any innovative business. The theme is primarily designed for designers and developers, app and program, e – book authors and creative agents with sharp mind and inventiveness.