If you really looking to create a website with a custom feature then you must try Free custom WordPress themes.
Certainly, background video in the WordPress website proves to be the best enthralling and captivating more than simple text.
In the early days, we were using static images to display our companies services but the new trend has involved that allows us to display videos background content on our website.
Therefore, to get more traffic to your website, you must use custom or full-screen images. It seems that using a custom on the website is more vogue, mighty and fascinating.
Many businesses need custom themes that can post their business videos to help people understand their business work.
The businesses that need custom websites are restaurant websites, portfolio sites, photographers or videographer, artists, music sites and many more.
SKT Filmmaker provides an opportunity to add different multimedia in the header section. likewise videos, images, short films, etc. This theme can be utilized to post live concerts going on. Plus more than 3 sliding videos can be added instead of sliding images.
The theme can be exploited for video concert, video production, singers, agencies, also you can post celebrities portfolios.
To get more deals via extended features this theme has made compatible with all advanced features like NextGen gallery plugin feature to showcase portfolio in proper manner.
WooCommerce feature to allow online trade easy, Multilingual feature to make website translation easy into any native language, SEO feature to make a website grow faster on search engines, flexible feature to make a website customizable by any user with any style.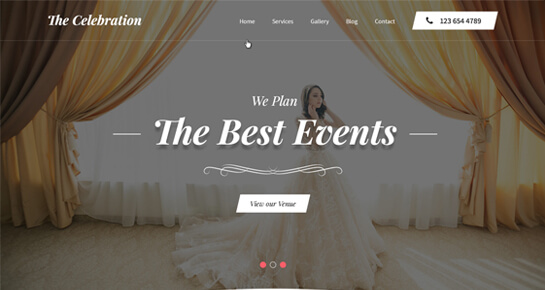 To show the work online you will need a Free custom WordPress themes.
Banquet Hall is a theme that enables you to post videos and images easily on the landing page. Not only landing page will consist of videos but also different pages like service page, blogs page, contact us page can consist of videos, images.
The video you add should explain your business work, ambiance, clients reviews etc.
The banquet hall can be used to celebrate birthday, anniversaries, and manage various events like weddings, official events, parties, event decorations etc.
The theme has invented by coding newly HTML and CSS code.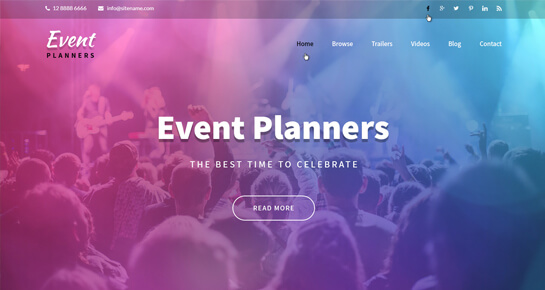 Event planners should definitively use Free custom WordPress themes to exhibit event services. This theme allows you to display the services as much as you want.
To create a unique design you can easily adjust color, size, spacing, fonts, widgets, etc without any extra efforts.
The paid theme supports the visual composer feature to drag and drop the elements you needed.
The slider image on the homepage can be static and dynamic plus accepts the custom feature.
The theme can be used as a management system to manage the data of each and every client and their work.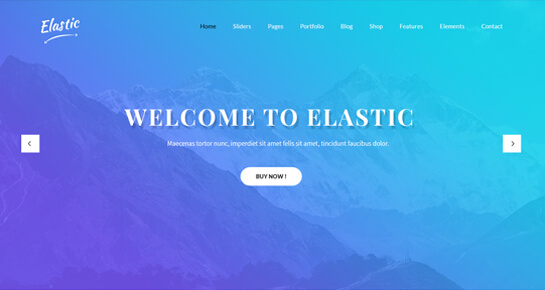 SKT Elastic is a pure and clean Free custom WordPress themes.
SKT Elastic is very simple to use that can result in user charm because the theme is active and expeditious that adapt the customization easily.
The framework of this theme is so uncomplicated that can be handled by any person.
This theme has an overarching feature of POT files that will be responsible for getting a translation feature successful.
The theme consists of simple design style that a small company can make use of it very easily plus creative agency can apply their own unique design to get the same appearance they looking for.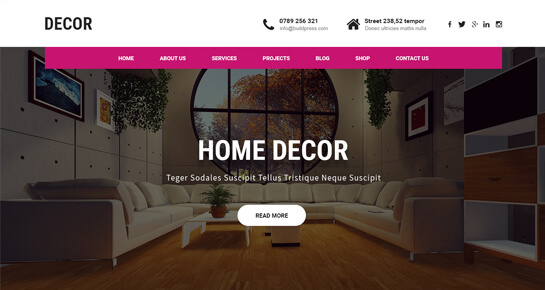 Now you all can create a magnificent and impressive WordPress theme to get outstanding performance for your desired audience.
Do not need to worry if you have a small business or a large, this theme can shape its design and features according to your business expectations.
The theme has a multifaceted feature to attract customers.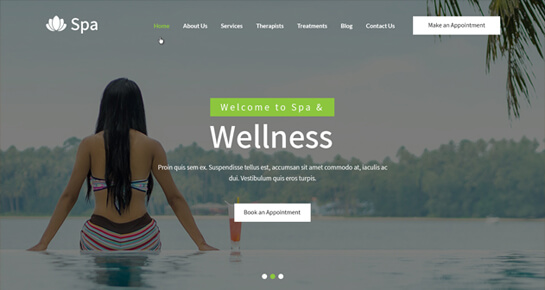 SKT Spa lite is a Free custom WordPress themes that work smoothly even if you add high-quality videos or images. Because the theme has an image retina quality.
This theme has a grace of creating various purpose websites such as Beauty spa, spa Solon, clinic website, yoga site, hospital sites, dental sites, health and fitness sites, and other planar websites.
The theme has various options like a color option, elegant design option, plugins option, contact form option, and customization option.
The theme adapts all the screen resolutions whether you are using TV, mobile phones or computers does not matter.
Users will be able to interpret your blogs and post easily without any difficulty.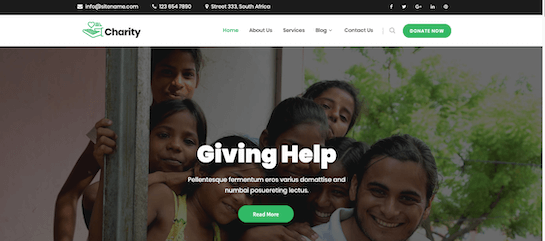 SKT Charity is a cleaver and receptive WordPress theme that enables you to create a custom and full-screen homepage.
The theme is professionally made to showcase a non-profit organization's work to appeal to users for donations and funds.
Without spending money non-profit organizations can come into existence on the internet. Sponsors section can be created to list down the godparents for needy people.
A web programmer is constructed for a specialized business to exhibit business services in inadequate manner.
The theme can also implement different business services like blogger service, personal website service, etc. This is possible by applying customization options to set various layouts for the various business types.
The theme is compromising that can adapt any plugin feature to boost the site performance.
The Free custom WordPress themes can be used to highlight the most important content of the website.
Creative design and digital agencies will be the best suitable business to retain the web programmer Lite's specialties.
SKT strong is a general-purpose theme for an inclusive business like gym, IT support, digital agency, health club, creative agency etc. SKT Strong encourages the eCommerce features to sell the product online.
The list of fitness trainers can be listed out on "our trainers" section with their name and position. by taking your mouse cursor on a particular block it will swap the trainer image to another page that will display trainer details and their social media accounts link to get the user to connect directly.
SKT Meditation is created with the contemporary CSS3 code that occupies all the features of a trend going on. This means this theme accepts the feature to add a full screen custom in the front page of your website.
It accomplishes all the business needs to create a miraculous website related to yoga, fitness, meditation, health-care, personal care products, and non-profit organization.
It has many color schemes option, fonts style and size option, and the image resize options, blogs and menu options. You can promote your services by allowing people to enroll on your website, also allow people to get connected to you via social sharing plugin feature.