Along with the emergence and development of WordPress as a very obtainable and highly controllable content creation and management environment, innumerable number of individuals and corporates include the undertaking of running a WordPress based news and magazine website or personal blog, since it comes ready with a powerful set of advantages one can have – strong visualization of the website, perfect operational performance, user and visitor – optimized layout and much more.
Thus, magazine, news, mass media and other relevant free WordPress themes as media channels are of high popularity at present with their compactly arranged visual skin and inner functionality to cover any news portal, be it politics, science, economy, sport, health or whatever it is.
Keep reading this article and you'll find the most reliable and versatile platforms to maximize your exposure in the relevant online field and contribute to the involvement of millions of people into your website or blog, continually turning them into your loyal readers.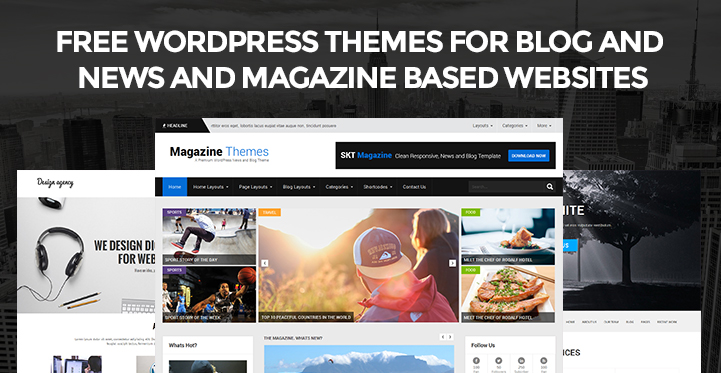 Another preferable option to turn to these WordPress supported Free WordPress themes for blog as the basis of a news web page or blog is that they can be acquired without paying a single penny. Thus great results can be achieved by spending less or even no financial means.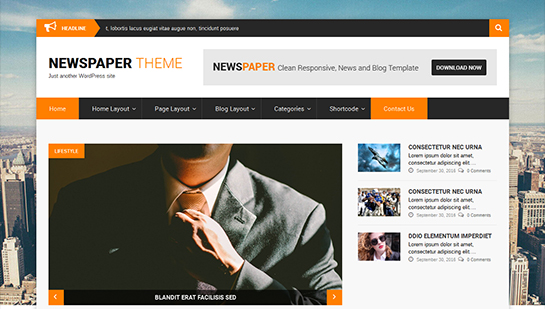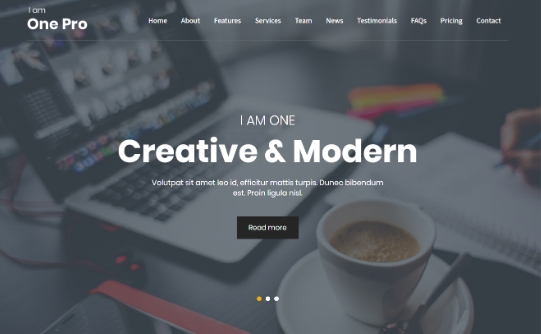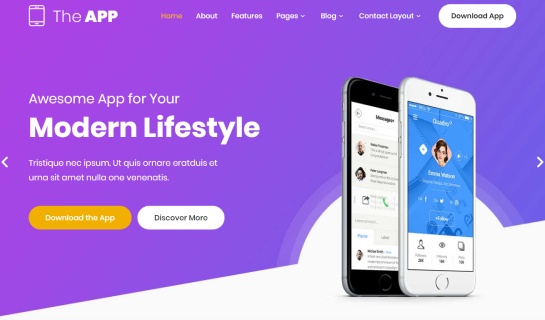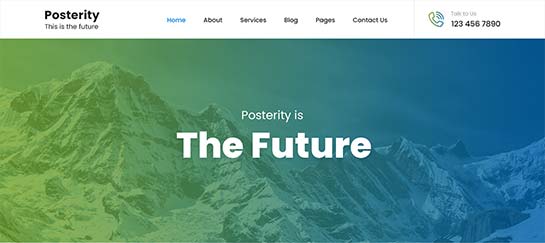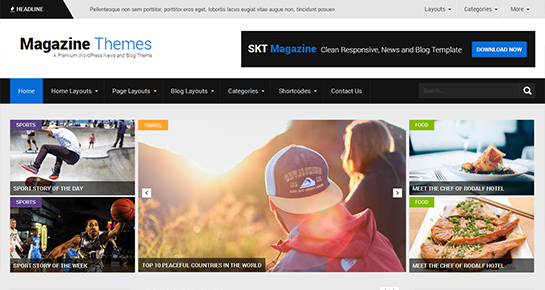 With SKT Magazine you will be furnished with all the necessary theme settings and controls you'll ever need to present your content in the most interactive way.
All that is required from you is to categorize all the relevant news and information into categories and subcategories or sections and let the website or blog reader find the content he is looking for in seconds. The theme is also responsive, thus your online news channel will perform stunningly when accessed by mobile or tablet.
Some of its feature includes:
Responsive and is Google mobile friendly
Compatible with WooCommerce
Theme check plugin passed
Footer social media integrated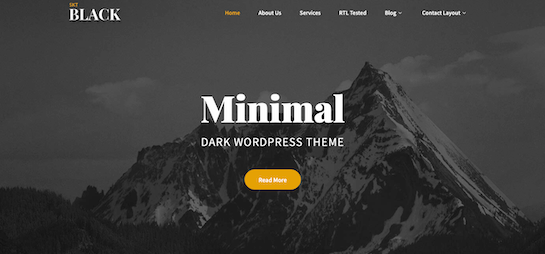 The next high –quality and professionally crafted Free WordPress themes for blog or website is SKT Black. This theme balances between strong and alluring visual appearance and intuitive and smooth inner performance, thus it demonstrates all the characteristics which are more than enough to ensure any magazine or journal site flawless operation.
SKT Black comes with very easy to use and control theme structure and simplicity required for the user or developer to adapt it to his requirements and needs.
Some of its feature includes:
Cross browser compatible
Easy to setup homepage
SEO friendly
Comes with default slider
Incredibly animated, stunningly beautiful, impressively feature – rich and deeply flexible, SKT White is an ideal tool for displaying any online newspaper, journal, magazine or review website or blog.
This eye-catching and nicely – arranged, entirely intuitive and smart, polished and resourceful product demonstrates simplicity and adaptability in usage, as well as contextually contingent visual traits to match the news classification and professional demonstration.
All in all, SKT White is a free theme loaded with premium quality theme characteristic features.
Some of its feature includes:
Animated theme
Lots of white space
Default gallery with lightbox
Drop down level upto 5
SKT Design Agency forms a perfect correlation between exceptional design styling, technologically and functionally accomplished layout, smooth and responsive platform and user – optimized customization setting coming along the WordPress Customizer to personalize any personal blog or online magazine manifestation.
This overall structure together with rightly edited and processed content greatly influences the visitor's positive behavior in your online environment, resulting in increasing the website traffic and promoting your content accordingly.
Some of its feature includes:
GPL compliant no copyright issues
Sidebar widgetized
Extend functionality by adding shortcodes plugin
Links color can be changed easily
Movers and Packers has been crafted and developed with user – friendliness, simplicity and lightness, as well as the overall accurateness of the theme in mind.
Thus, you will not be faced with any bewildering or disagreeable situation within the whole process of creating, editing and controlling your blog or website about moving, packing, transportation, logistics or any other topics, materials, companies or undertakings.
This multipurpose and multiconcept WordPress based theme can also be yours entirely for free.
Some of its feature includes:
Built with Customizer and very light weight in size
Easy to use with plug and play settings
Default has 3 slides
Theme Background easily changeable to image or color
If your goal is to design a professional looking, fresh and clean, highly informative and significant online news, magazine, publishing or other relevant matters, here is SKT Launch at your disposal to arrange the demonstration of any information on the new technological phenomena, novelties, new digital achievements, launching of new products, services, etc.
This modern and stylish, functionally saturated, yet lightweight and fast loading theme completely for free comes integrated with cross mobile and device compatible responsive design and compatibility with diverse useful plugins for commercial and other purposes.
Some of its feature includes:
Responsive and passes Google mobile friendly test
Compatible with qTranslate X for multilingual site
Includes po file making it translation ready theme
Default slider included with the theme
Great and credible content can never be enough for getting extra socialization and high popularity worldwide. The respective content and news should be served in the most attractive and accurate way.
Therefore Spirited Lite is power packed with visually alluring and seductive external design with white and blue color combination, as well as neatly structured theme sections and areas to localize all the news and other information consequently.
The theme smoothly adapts itself to any mobile and tablet screen dimensions, thus your website will be accessible even while people are in motion.
Some of its feature includes:
Easy to set up using Customizer
Check changes done live as you work with the customizer
Sidebar is widgetized
Footer social icons and address can be changed easily
By the application of SKT Charity your website users' and readers' attention can be particularly kept on charity or mercy programs and news, non – profitable or humanitarian activities and their achievements worldwide.
Thus, your news website or blog can act as a connecting link between those who want to have their participation in such deals, and such ongoing projects looking for the people's engagement and support. The theme is available for everyone even with limited a budget to be spent on the website, as SKT Charity comes with 0 cost.
Some of its feature includes:
Easy to use
Translation ready
Sidebar is widget friendly
5 levels of drop down
In case you have set up your mind to get involved into towing, repair or automotive industries and present them to your online audience periodically, look no further than SKT Towing.
The Free WordPress themes for blog incorporates all the essential theme options, features and elements that will be necessary for running any blog or website catering to such businesses.
SKT Towing appears free on the relevant market, includes lots of customization and management possibilities, has been tested for its exceptional responsiveness and Google mobile friendliness and is able to support diverse plugin functionalities whenever needed.
Some of its feature includes:
Compatible with Any fonts plugins
Easy to set slider available
Social media icons set up available
WooCommerce compatible for Ecommerce