A food business owner or a developer making website for restaurants, both will enjoy the list given below of the best catering WordPress themes. Food lovers, these days like to know more about the restaurant before they make a visit.
They like to know more about the food prices, food menus, restaurant environment, opening hours or days and so on.
It is really important to have an online website made from the best gourmet WooCommerce themes that gives all the information to the customers about your restaurant.
If they find what they need, then you just landed yourself a new client. Thus, having a better and delicious online presence ready since it's the internet where everyone will go seeking for information.
In this era mobile phones are a basic need of life. So, if you are a restaurant owner ensure to make your site responsive, so that every page on your website is displayed beautifully and in a well-designed manner.
Food service business website is easily created with the awesome collection of the best gourmet WooCommerce themes. Due to its flexibility, availability, features and customization option, one can create a custom layout without any prior web design knowledge.
Some Major WooCommerce Theme Features:
The themes are responsive in design. So, one can see the website in any screen resolution device. This improves your user experience and SEO.
One can change the theme look, to improve the typography, modify navigation, blog pages, portfolio and page footer until they are according to their need.
The themes provide many handy shortcodes for sharing post and other content like elements, list, video, audio, Google map and so on.
These themes are compatible with custom widgets, customizer makes page editing very easy. One can view all the changes in real time with the help of preview features.
Given below are the top 10 food gourmet WooCommerce clean and amazing themes that one can use for making an incredible website for their online food website with great features.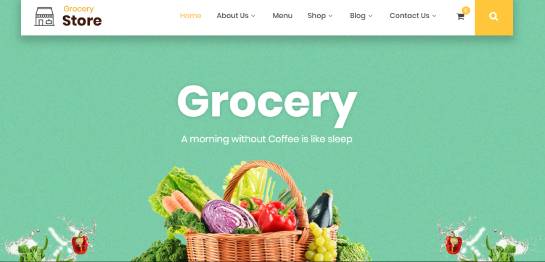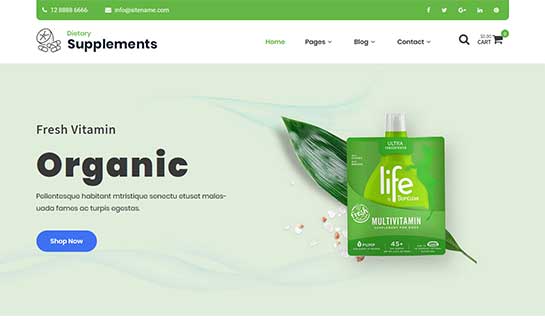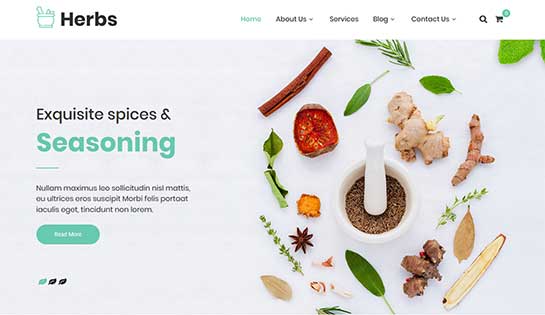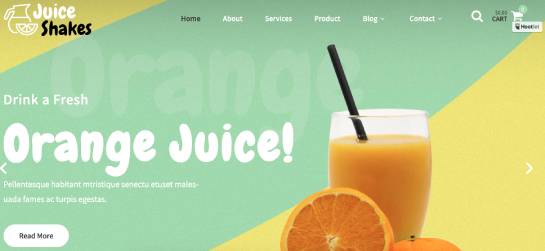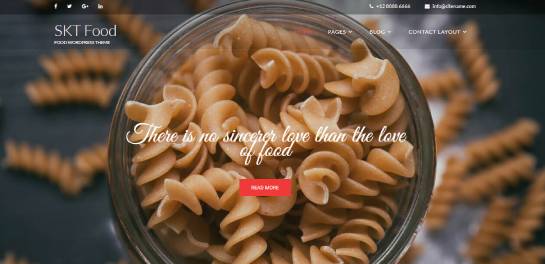 This is a food and recipe WordPress theme which is created to provide food and recipe as well as chefs and other food bloggers.
Food bloggers are one of the most famous type of blogging many housewife's like to share their home-made food recipes on their blogs.
This is a clean design where one can show their colourful food images. It is compatible with the recipe plugin so it can be used to show great recipes on the blog and on the recipe list itself.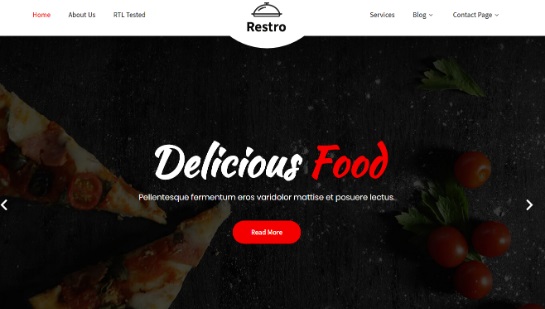 Most people visit café and restaurants not just to eat the best food available, but also to enjoy some time with their loved ones or business discussion.
Hence, we created this cafe and restaurant theme which is ideal for both cafe as well as restaurant owners to nicely display their cuisine along with rates.
And also display the other items, specials as well as the culture that the cafe or restaurant follows. Gallery area to showcase various kinds of foods on offers.
Because if someone watches your food visually can definitely connect to your restaurant for enjoying and relishing them.
All people love food that is organic and natural. Natural food contains nutrients and nourish one's body very nicely.
Thus, this theme is designed and created for the organic food producers who produce natural and fresh organic products and want to sell them online. This theme is compatible with WooCommerce to help one setup an online store for selling the food items.
Bistro template is a food WordPress theme which can be used for food, restaurant, online food ordering company, and etc.
Online menu is by default provided and one can use other online food menu plugins to list what they would like to list.
One can have online reservation with the help of booking plugins. We also provide slider by default which is quick to load and easy to use.
This theme has been created for the recipe makers, food bloggers and the chefs to share the recipe to the world. It is developed with internal shortcodes and inbuilt features.
Designed with the latest technology like HTML5 and CSS3. Compatible with the WooCommerce thus chefs and recipe makers can also sell those recipes or direct food created and start with a catering system.
You need your website design not only to be better but unique. From the list of gourmet WooCommerce themes, this Bakery theme is the theme from which one can achieve the uniqueness for your online presence.
Thus, this one is a modern template which has been coded as per each and every screen resolution and is mobile, responsive and Google mobile friendly and also is a nice addition to anyone who is needing a new and modern website for their local business.
This is modern and clean farming WordPress theme. It is crafted form the natural food related websites, like agriculture business, health food blog, healthy food shops, restaurants, and many others. Designed with the latest programming languages like HTML and CSS3.
Thus, it will provide a modern look and feel to your visitors. SEO wise coding will make sure top search ranking of farming websites. Include eye-catching images to make this site more attractive.
This SKT café pro theme is the best solution for the restaurant, café or any food and drink business. This theme will meat your expectations and give your customers a great experience.
This theme is responsive/mobile friendly and thus your site will look amazing in mobile and tablet devices. You can also see all the live changes happening on your site as it is based on customizer.
Our Pizza ordering WordPress theme is a multipurpose website template created to facilitate restaurant owners and owners of food delivery chains to have quick orders via phone or email or online ordering and quickly get them done.
Header and footer areas also have widget friendly zones which can be added and replaced with a widget of your own choice.One can have social icons which are integrated with font-based icons.
The Bakery WordPress theme created for bakers, bakeries, restaurants, and stores. It's important for any business to have call to action and hence we have the header widget on top to have whatever you want like email, phone number, etc.
Home page is divided into various sections like Services area, Products area, showcase video, happy customers, and Why Choose Us.
Conclusion :
Well, that's it for now. Given above are the best top 10 gourmet WooCommerce themes that one can use for making websites for their business.