This time we are going to walk you through some of the best gourmet WordPress themes.
These gourmet WordPress themes can be used for bars and restaurants, cafes and pubs, breweries and taverns, and other recipe and cooking, food and drink – centric websites.
Winning in the food business is heavily dependent on how you use the digital platform and market your restaurant or café online.
Your tasty food, comfortable and lovely atmosphere and even the client – friendliness of your staff won't help you grow your restaurant business as much as it can do a well – dressed and revenue – generating website.
Moreover, if you are not present in the digital form, you are certainly missing tons of potential clients who are looking for online menus and restaurants, online delivery and carryout services, reservation options or reviews.
Hence, if you are planning to be more visible to target groups of clients, check the list of gourmet WordPress themes for bars and restaurants proposed in this article.
All of them are custom – built to do wonders for your online reputation and customer engagement with their unique look and feel, customizable nature, etc.
Thus, you are free to review our proposals and find a strong working platform for your website among gourmet WordPress themes for bars and restaurants, saloons and cafes, coffee and tea houses, etc.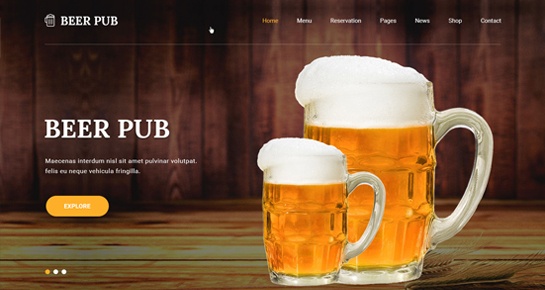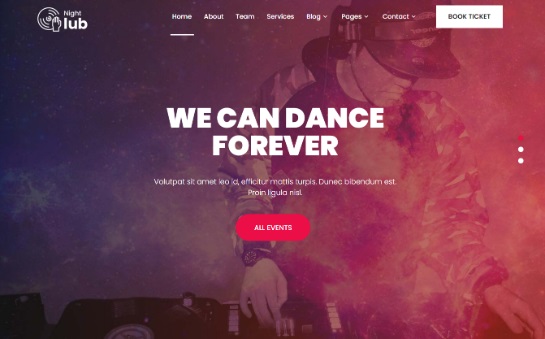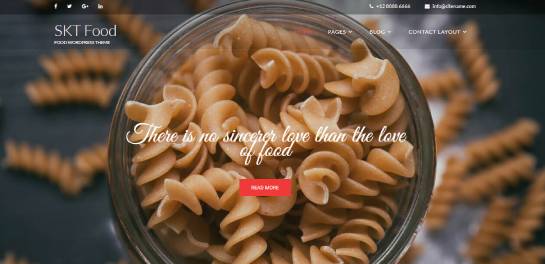 Expertly crafted to meet all your requirements, SKT Food is one of the brilliant gourmet WordPress themes available at an affordable price.
It can be a true spark of inspiration both for the startup entrepreneurs and business managers, as well as the executives of international restaurant and food chains.
HTML5 and CSS3 coding and markup mixture of SKT Food makes it wonderfully responsive, mobile and cross – browser compatible, semantically accurate and persistent.
The toolkit of this uniquely stylized and enthralling template delivers a diversity of areas and features, as well controllable elements. Among them are recipe and blog sections, social icons and Google fonts, testimonials and other valuable blocks, SEO – optimization and much more.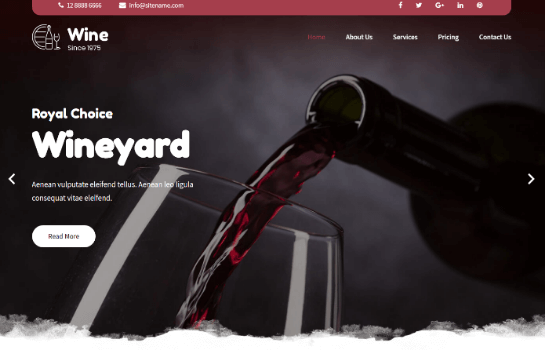 Wine Pro offers a full suite of website establishment and management system that is as easy in usage as it powerful and precise in performance.
From local bars and restaurants, lounges and taverns, eateries and pubs to international culinary destinations, food and recipe – blogging, absolutely any kind of food and drink – centric website is destined to long – term success with Wine Pro.
Feature and controls engagement into the theme, its responsive and mobile – friendly layout along with SEO – optimization will help you capture more leads and prospects in the form of clients.
Wine Pro comes bundled with interesting design revolving around a fully – featured platform with lots of post and page templates, plugin compatibility and well documentation.
Ele Chocolate is the next lively and comely sample in the collection of gourmet WordPress themes for bars and restaurants and their presentable manifestation online.
Optimizing your restaurant address and other contact details, giving indexes of location, menu, its items, events and more with the help of this theme structure will get your website higher on search engine rankings.
This in its turn will bring more qualified and quantifiable results to your food or restaurant – based business. With page and blog templates, gallery section, footer and header areas all widget – friendly, Perfect Food comes with social media integration to make your website more social – friendly.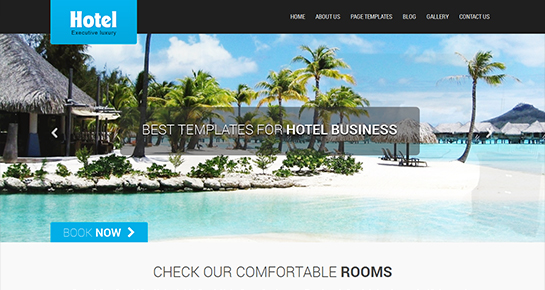 Stay Here can be a universal solution not only for separate restaurants, but also for complexes and vacation destinations, hotels and other hospitality structures with eateries and cafes, lounge bars and restaurants.
It's the unique enthusiasm, sophistication and seamless usability of Stay Here that will help you build mutually beneficial relationships with your potential diners and travelers.
Embark on your virtual journey easily and create the website at a near – perfection level. Add your logo and contact details, handle the colors of the theme to match the overall vision of your business.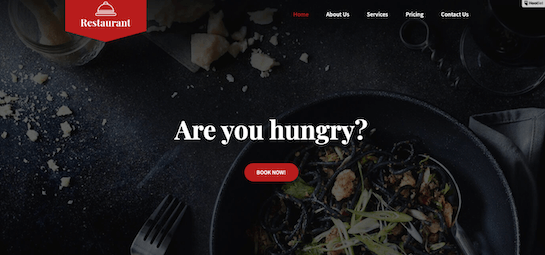 If you clients cannot find you online, it means that your website is not working properly enough. Revamp your old website or create a new one with the seasoned assistance of Ele Restaurant.
This template deservedly occupies its place in the collection of the best gourmet WordPress themes for bars and restaurants, pizzerias, cafes and bakeries.
With this shortcodes – based and clutter – free template, your content will respond to all mobile resolutions and requirements and will be viewable on all them in a perfect fashion.
Since a good picture is worth a thousand words and descriptions, you can add high – quality and drool – inducing photos to the homepage slider and welcome every website visitor.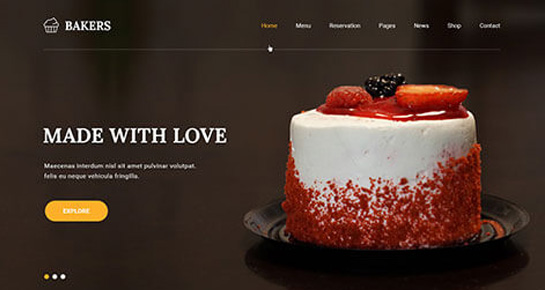 As it is frequently stated, "food porn" is still alive and doing well. Bakers is coded and developed with a special stress put on the pixel – perfect visualization and large – scale images.
It means that you can incite the website viewer's appetite with your tasty food and meals spanning the whole background of the theme.
Hence, your website based on Bakers can be the online repository of mouth – wateringly – setup food images and photos to attract more clients. The theme has also been tested for its functionality with slider, gallery, WooCommerce and contact plugins.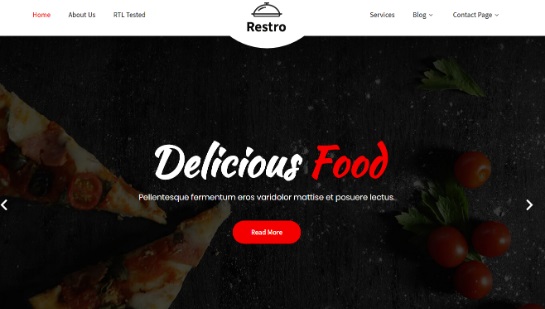 Restro is also in the range of the top – rated gourmet WordPress themes for bars and restaurants. It has all the bells and whistles dotted with advanced technology and the latest trends in web development.
This template incorporates everything your restaurant website needs and can adapt to any requirement.
Since menu is one of the most important parts to take care of in your site, a special are is dedicated to the process of making your online menu as compact and easy to read as the printed version of it.
Along with categorized menu items their images can also be inserted into the theme in relevant gallery section.
If you own a restaurant or a diner or even a take out that specializes in gourmet food, then you already know that depending on traditional marketing channels such as news paper adverts, fliers is not going to cut it.
These days, most of the orders come in the online format and given this and the fact that your business is dependent on a good turnout most of the days of the week, it makes perfect sense for you to check out our gourmet WordPress themes.
These themes, which have been especially coded for the food industry, come with, built in menu templates among other features that make them the perfect choice for your website.
More importantly, these gourmet WordPress themes also come packed with various additional features, such as cross-browser compatibility, mobile friendly and 100% responsive designs.
Here are a few more reasons as to why you may want to opt for these themes over something else that is neither niche specific nor comes with any advanced functionality.
Structure: These themes come with seamless layout that has been designed so as to enable you to showcase your products/services. Moreover, they come with sliders which you can use to showcase high resolution images of your products or your food items, to be displayed in all their tantalizing glory.

The layout is simple enough but comes with enough features that you can use for your website, such as pre-set menu templates, drop down menu and much more.

Tracking: These themes were designed to be robust and flexible and to that end, are completely compatible with third party plugins.

You can use these plugins to enable your customers to place orders online and by integrating online tracking with Google maps, your customers can track their order online till delivery and even check out the current status of their pending orders.

This should enable you to provide your customers with better customer experience, and result in better customer feedback as well as higher ratings.

Check out: All the themes are completely woo commerce compatible and to that end, you can use the same with third party plugins to setup a payment gateway so as to facilitate payment from customers.

You can also customize the payment options and design it in such a way so as to offer your customers with more options when it comes to placing orders for their gourmet food. You can offer digital wallet payments, UPI payments, debit/credit card payments and much more.
These are some of the reasons as to why you should opt for these themes at the earliest. With their unique design, streamlined layout and the professional look along with the option to customize, headers, footers, font and much more, you should be able to make your website stand out from the rest of the multitude for all the right reasons.
It is important that you also include a rolling testimonials page on your website so as to make it possible for your customers to post reviews about your restaurant as they can help attract more traffic in.