Features of Wellness WordPress theme
Design is very good and colors selected are well suited for wellness
Full color changing theme
100% responsive and tested with several devices for cross browser and cross device experience
Plugins compatibility is the best feature for this template with several plugins like WooCommerce, Events calendar, pricing table, working hours all working fine
Contact form in built given but compatible with other contact form plugins
Full translation ready and multilingual plugin ready
Tested with all kinds of page builders for page building approach and any type of layout building freedom
Compatible with various shortcodes plugin and in built with 100+ shortcodes
Several page templates provided
Several blog templates provided
Several footer and header variations provided
Provided with widget friendly approach to sidebar and footer as well as header
Latest modern design trends used like flat and material design approach used
HTML5 and CSS3 built used so that CSS3 animations will also work
Tested with several gallery plugins and slider plugins in order to have a massive portfolio variation
Font based icons integrated and over 650 available
Google fonts integration done so that more than 800 fonts are available
Cyrillic and latin sub sets of fonts also possible
RTL tested and tested with hebrew and arabic languages
SEO friendly coding and WordPress theme codex standards coding used
Wellness WordPress theme is a great looking template and part of a bundle of a great theme called Perfect.
We have explained several features of the perfect template before and hence we are going to focus more on this wellness template here at this time. One can take a look at the template of Perfect to know more about its endless features and unlimited possibilities.
Any wellness trainer requires a website just like any other fitness trainer or yoga trainer requires for showcasing their talent as well as profile and resume.
Also a wellness trainer is a combination of not just exercise but also keeping your health active and proper by various other trainings and also focusses on diet schedule as well.
Wellness training involves various different exercises which help one avoid back injuries, back pains, helps in proper blood flow, helps in quitting smoking and various other things.
Wellness trainers require to not just showcase their skills but also the different exercises and training programs they have.
They need a website to showcase the programs and their benefits a person can get.
Also several corporate membership programs where they go to several offices and teach wellness programs is something that gives more benefits to them.
Our wellness WordPress theme has the following
Slider which is really cool and is a full wide slider. It can be used to showcase upto 15 slides. Its animation and pause timing can be changed easily and controlled from backend.
Also the slider can be replaced with any other slider plugin hence gives complete control of that area.
Menu facilitates five level drop down and hence is a great option to have a nice menu on the top of the website.
Nice complete section for having main services or wellness programs declared in a nice way just after the slider with a visual and creative way.
The green and black color scheme can be completed converted and changed to some other color scheme using color pickers.
Welcome to area talks about the program and who runs it and what it will do to your life and hence this is a real overview of the program that you offer.
As you can see enough call to action buttons are added in each section to lead the customer to the contact page where location, info like phone number and location address are all mentioned along with a form.
Next follows columns which are the real highlight of this template with icons font based and text describing each of the programs.
675 icons are available and hence this work nicely with all types of industry and hence one can use this template for not just health, fitness but also wellness and other training sites as well.
Wellness trainers follow next and their profiles are nicely given. One can have only 2 trainers or upto 6 trainers.
Footer follows with enough call to action like location and address etc. and hours of operation of the wellness center. Thus this wellness WordPress theme provides ample opportunity for any wellness center owner to have a great and decent website at the start.
This wellness WordPress theme provides inner page templates, page builder and other such great features as explained on the top.
Look Out Our More Themes Like Wellness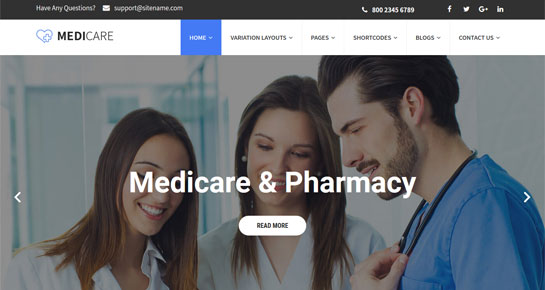 Medicare Pro is a newly created WordPress theme specially for professional kind of business just like medical, Yoga, heathcare, donation, charity, Non Profit organization, etc.
Wellness WordPress theme supports call to action feature that is provided at the top of the header section. The main highlighted features of Medicare Pro is that it provide different header options, dynamic slider, free installation, standards-compliant and many more.
Various types of fonts and colors can be changed. More than 700 Google Fonts options are given to choose from. Hence the theme is responsive for every device, flexible in nature, easy to use and understand.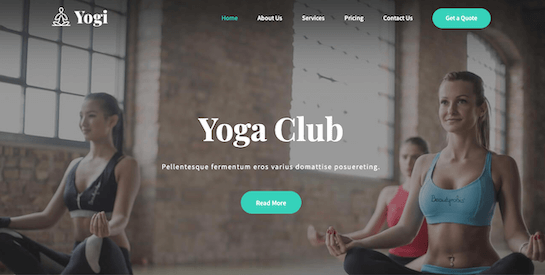 If you want to spread awareness related to health and fitness then Yogi pro is the best choice for you.
If you are much interested in Yoga and willing to teach yoga all over the world then it is possible because Yogi Pro will help you out to create a website to get into online presence.
Wellness WordPress theme is retina ready means one can upload high-quality videos and images and it will work perfectly. The mobile users can also watch videos very efficiently.
Call to action feature has been made available with contact number, email address and time schedule. Also, blog section, wide footer layout, Search bar option are made available.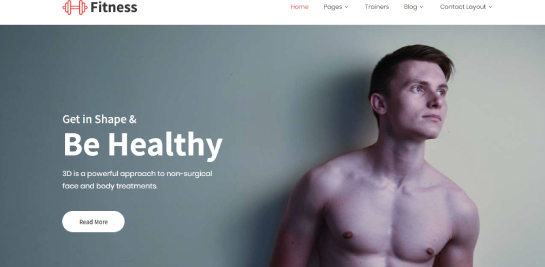 This theme is flexible and lightweight so the theme can be used by different businesses like Gym Business, Gym Business, Fitness For Kids, Boutique Fitness Studio, Fitness Entrepreneur, YouTube Gym Business, fitness bloggers, etc. It can utilize these theme features.
This theme is a complete package for the features that fitness-related business may require. Like Wellness WordPress theme supports WooCommerce plugin, contact form plugin, multilingual plugin, widget plugin, security plugin, and an SEO plugin.
For more details just check the demo. Hence the theme is very easy to use and understand. A beginner can also handle the SKT Fitness Pro theme very easily.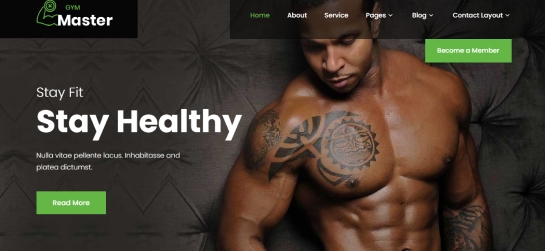 This theme is all related to fitness and gym business. Features like booking calender, uploading courses, pricing table, Blogs, and gallery plugins have been already integrated. But you don't have development and designing knowledge then you just need to replace some images, edit content, edit pricing structure, and delete the section that your business doesn't require. Hence, Your business website will be ready within some clicks.
The top features of Wellness WordPress theme are page builder-friendly, different footer options available, developer-friendly, shortcodes friendly, upto 10 slider images available, font and color change can be done very easily.
You can look forward to perform SEO by hiring a digital marketing team to get more leads and converting leads into quality leads.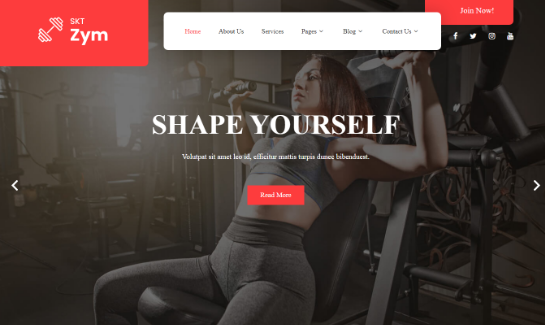 To purchase any theme can be a tough decision but Zym assures you that the money you spend is less as compared to the features that Wellness WordPress theme provides.
Zym provides bundle of features that can be utilized by different business like fitness and yoga trainers, gyms training courses, Health care, Medical care, wellness business, Health Coaches, virtual fitness, personal trainers, etc.
Zym supports the eCommerce feature, therefore, one can easily upload the product and can sell it, different plugins are supported like WooCommerce also it allows you to integrate different payment methods to get pay. Hence, the theme is very effective and proves to awesome performance.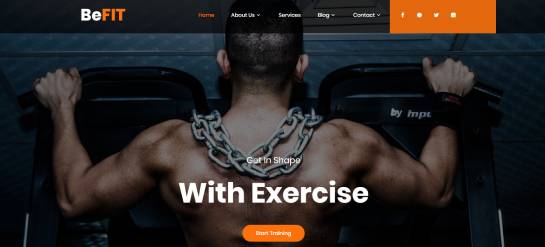 This theme is available at $39 only. It supports different plugins that are available at free of cost also paid options are available. Wellness WordPress theme is 100% responsive and works excellent in all devices.
More than 900+ fonts icon is integrated whereas more than 650 fonts are integrated with this theme. A fully color changing option is available but the basic design format it follows black and white combinations.
If your business focuses more on images rather than the words than this theme design will work more effectively. More than 8 sections are given as default but can be added more as per your business choice.
The next theme is GB Fitness which is a modern and clean wellness WordPress theme. This template offers a white space area that looks more inviting. Here you can add a call to action button to make your people engaged with your latest content.
Along with this, you will also find some custom inner pages, smooth scrolling effects, and third-party plugin support. With beautiful animations and custom pages, you will be able to decorate your fitness trainer website in the most outstanding way.
GB Fitness is totally based on Gutenberg Editor. However, it is meant for multipurpose so you can use its design to create a variety of websites.