Food blogging has become increasingly popular over the years with the rise of social media platforms like Instagram and Pinterest. If you're a food lover and passionate about cooking, starting a food blog can be a great way to share your recipes and creations with others.
However, choosing the right WordPress theme for your blog can be a daunting task. A good theme should not only have a visually appealing design but also be user-friendly and responsive.
In this post, we've compiled a list of the 13 best recipe blog WordPress themes that are perfect for food lovers. These themes are easy to set up, customizable, and offer a range of features to help you showcase your recipes in a beautiful way.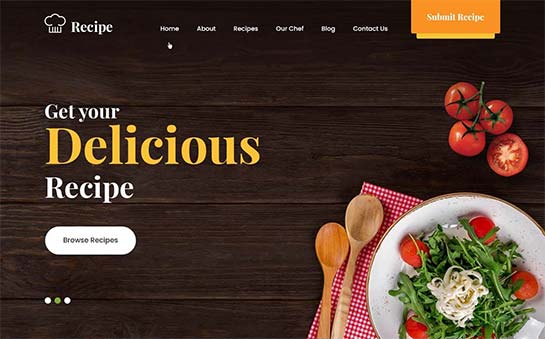 Recipe is easy to understand and is built on Customizer, which enables adjustments to be made in real time. Free sustenance.
This WordPress theme has been developed and built so that it can be used to cater to any kind of food, as well as online food ordering, pizza delivery, cafeterias, cafes, restaurants, caterers, food packaging, and other forms of multipurpose business uses.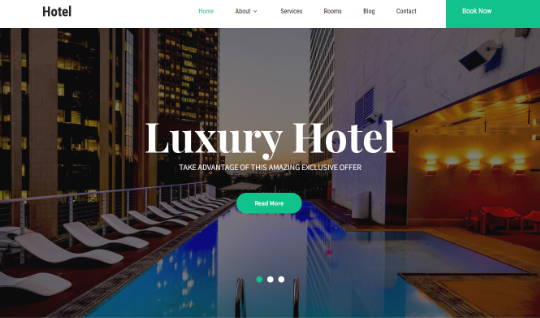 The SKT GB Hotel WordPress theme is a restinn theme that was developed specifically for hotels, resorts, small hotels, cabins, vacation rentals, chalets, lodging, reservations, and other enterprises of a similar kind.
SKT GB Hotel works well with the WooCommerce booking system, which provides full control to your website and is highly recommended. Because it comes with helpful documentation, you did not have to stress over the process of tailoring it to your needs.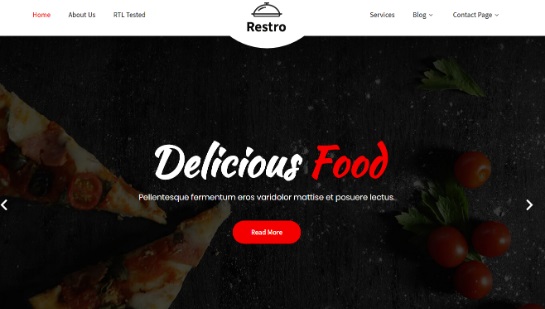 Customers of a Cafe or Restaurant get a delicious taste in addition to their cuisine from these types of businesses. The majority of people attend cafes and restaurants, not only to consume the highest quality cuisine that can be obtained, but also to have a good time.
Using this user friendly restro theme and have their desired style and color as they wish for. Choices in typography and font color are further additions to the array of available options.
Compatibility is provided by WooCommerce, which also enables customers to shop and place food orders over the internet.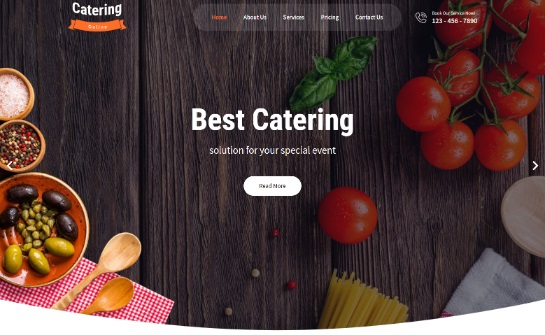 Weddings, corporate business gatherings, and banquets are the kinds of enterprises that would benefit greatly from using catering WordPress themes.
There is no other theme that can come close to competing with this one since it offers a compelling and outstanding solution for catering and food ordering.
The security measures and SEO best practices have been adhered to in the development of these WordPress themes for food blogs.
In order to maintain its responsive nature, the entire design of catering has been tuned to work across all browsers and devices. The Catering theme is an optimal solution for speed.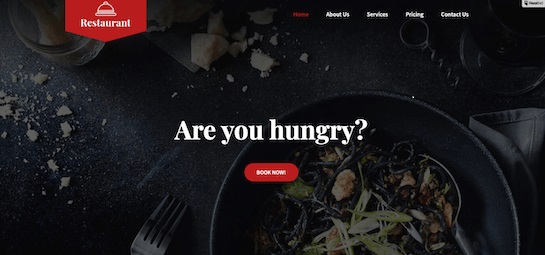 The free WordPress food blog theme comes with all the functionality needed for a blog and website. Bloggers will be able to share their recipes in an appealing way, and anybody may build a compelling website for a restaurant.
Your photographs will seem gorgeous due to the theme's inclusion of retina-ready optimization. Additionally, the theme allows you to test the eCommerce feature. Yes, you will be able to sell your food products and your clients will have the option of ordering any neighboring items.
Ele Restaurant Lite is a free WordPress theme for food blogs that is well arranged and fully equipped. The theme is great for developing a website and blog focused on the food business. You may choose whether to add a picture or a logo to Ele Restaurant.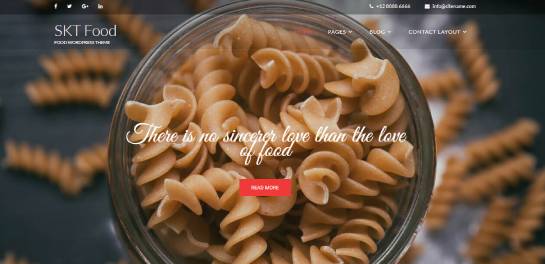 SKT food is one of the top and finest recipe blog WordPress themes designed with the demands and requirements of food-related issues in mind, in case you have made up your mind to make your restaurant, restaurant, bistro, or other food-centric business popular and pleasant location for lots of new customers.
By using this intrinsically intelligent and intuitive, user and developer-optimized website builder, one will be able to put all the strategies into practice to succeed in the food industry.
Use the well thought-out theme sections and regions to present all the details about your company and restaurant, including its founders, services, unique dishes and menu, current and forthcoming events and concerts, your location, etc.
Additionally, SKT Food is WooCommerce compatible, perfectly responsive, cross-mobile optimized, and has SEO features.
SKT Sushi is a sophisticated WordPress theme that is perfect for anybody working in the restaurant and food business. Sushi restaurant WordPress theme provides tremendous customisation as a highly responsive theme.
Food bloggers, chefs, and other members of the food business are searching for themes to highlight their specialties and menus because of the topic and the word "Sushi" linked with it.
The theme is compatible with all of the WordPress plugins for the food industry, including Store Hours Manager for WooCommerce and WP Store Locator. It comes with an SEO plugin and is also compatible with SMO and WooCommerce.
It is built with cutting-edge tools like CSS3 and HTML5, it is completely responsive and compatible with mobile devices.
Because it combines functionality that is specialized to certain niches with functionality that can be used for a variety of purposes, the theme is an excellent option for users in a variety of different industries.
We Bake is a WordPress theme that was developed specifically for bakers, bakeries, and retail establishments that sell cookies and other baked things.
People who are able to visit the website and have a taste of baked goods such as pastries, cookies, bakery items, cakes, and chocolates, among other things, were taken into consideration when We Bake was developed.
Bakery-themed WordPress theme that is responsive and has passed tests to ensure that it is compatible with all browsers and devices, as well as the Google mobile-friendly test.
It offers a wonderful Blog where users can share events, advice, and recipes, and there are sidebar choices available for the left, right, and full width. The header and footer have been widgetized so that default widgets may be changed or new widgets added.
There are several bed and breakfast establishments located all over the globe, and we designed this one-of-a-kind bed and breakfast WordPress theme with such establishments in mind. These companies may make use of this template to their advantage and build their websites with it.
This dynamic bed and breakfast WordPress theme has a number of features, and it caters to its customers since it includes shortcodes.
This means that a user can have an easy method to have a gallery without having to utilize a plugin, which is one of the features that has been included in the theme.
There is a selection of typography options available, which includes more than 800 Google fonts as well as Cyrillic and Latin subsets, which means that unusual characters may also be typed.
GB Coffee Blocks Pro provides you with sidebars that are incredibly widget-friendly. This WordPress theme is totally translation-friendly and supports a variety of languages.
The makers of this WordPress theme have included an improved pattern library in its package and made it accessible for use. This recipe blog WordPress themes is incredibly lightweight, making it possible for even older models of devices to use it without any issues.
The SKT Pizza theme is an excellent choice for websites relating to food, including those who provide online pizza delivery, pizza restaurants, quick food services, cafés, and restaurants.
This WordPress theme is a comprehensive ready-made solution for your food company website, and even inexperienced users will have no trouble navigating and using its features.
By choosing the disable option, each and every user has the ability to turn off the animation effects. This WordPress theme works with a variety of web browsers, including Google Chrome, Yahoo, Mozilla Firefox, and others. It comes with compatibility with these browsers.
The GB Sandwich theme is an excellent option for the websites of eateries such as food chains, restaurants, bakeries, and other companies associated to the food industry.
This theme works really well with the gallery plugin and is very compatible with it. The many templates that are packaged with the GB Sandwich theme are adaptable and suitable for a variety of situations. The various templates offered by the GB Sandwich theme are flexible and multipurpose.
SKT Coffee is a café and restaurant that provides free and responsive WiFi. WordPress theme that has been shown to be compatible with mobile devices by Google. Both the codex and the theme check were successful, and they are now available for a variety of applications.
It is a section dedicated to specials that can be found on the homepage and is compatible with the most recent version of WordPress.
Both the contact plugins and the SEO plugins are compatible with one another. Additionally, it already has the customizer, which enables you to see the actual results of your adjustments.