Absolutely every business has a character or personality to feature. While some are bright and adventurous, others are energetic and motivational and the third ones are clear and calm.
But whatever the nature of your business or identity you want to bring online, you can do it with one of the most advanced WordPress themes.
There have been endless discussions on why WordPress is so preferable among the average digital space users and how it simplifies the process of web creation and management even if your technical knowledge is estimated as 0.
Generally, there are thousands of features and reasons that encourage you to choose WordPress over other content management system.
Starting from its affordable pricing and a great community of developers and designers continuously improving the quality of WordPress products day by day up to its open source nature, freedom of customization and beyond that.
Now, if we get into the meat of the most popular and most advanced WordPress themes, we'll be amazed by their capacity and the way they are custom built to function with any kind of websites and blogs.
Regardless of whether you need a framework for a personal blog or CV style profile, a well-established presence for any commercial, retailer or wholesaler business, digital agency, construction or any other website.
Each of the most advanced WordPress themes you will find here will show a great support to you in doing that.
If you choose a theme that has a good web design that it will obviously help you to reach pinnacle.
Your choice in favor of any of these templates will be one of the contributing factors to your online success, as they are all perfectly coded and modernly styled.
Present and future scalable which means your website based on any of the most advanced WordPress themes will be premium quality and lead generating in the foreseeable future.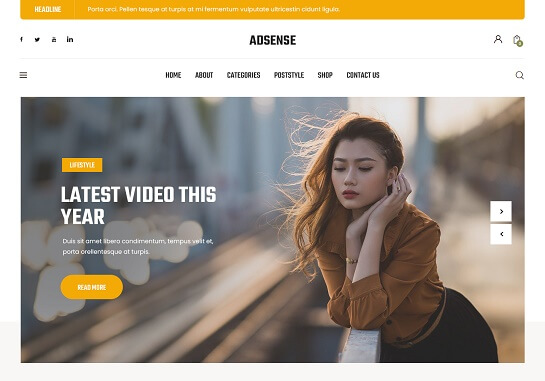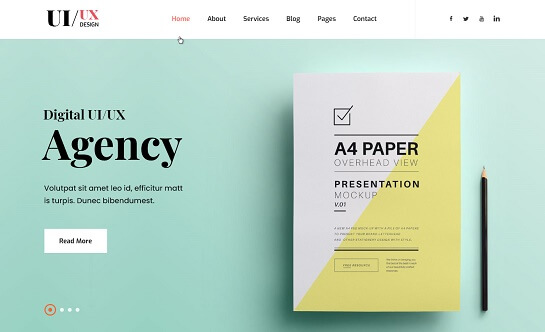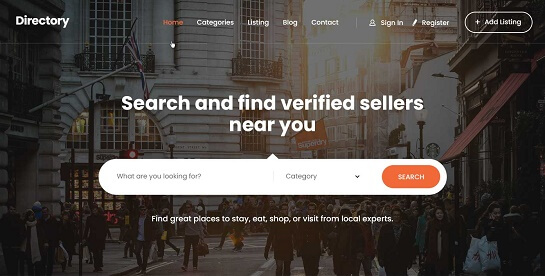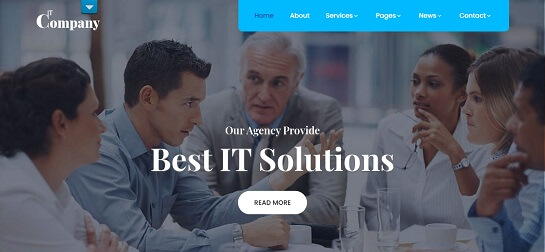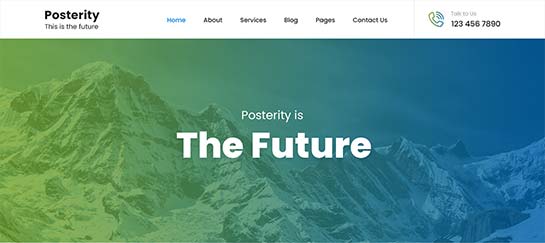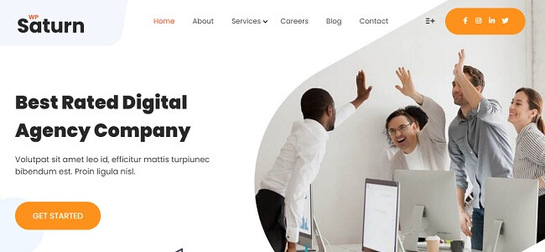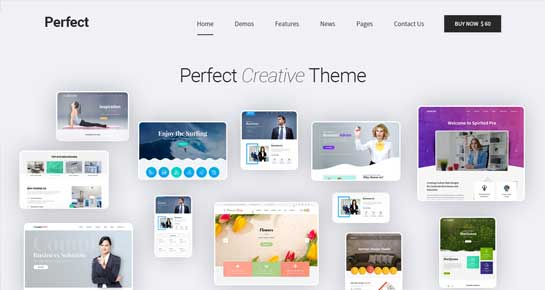 SKT Perfect is one of the top rated and the most advanced WordPress themes that is flexible and versatile enough to meet your specific needs and unique website priorities.
The overall preparedness and feature richness of this WordPress website builder do wonders when it comes to building a modern-looking and reliable website of any nature or kind, with commercial nature or multilingual content or any other nuances.
It means you can use these shortcodes and fonts armed, live customizer-based template for personal and corporate needs, customize the way it is served to the target audience, or integrate different plugins like cache plugins for faster loading speed and add ons for making the site functionally saturated.
Banquet Hall is one of the latest digital products of STK Themes which exemplifies the true nature and functional excellence of the most advanced WordPress themes.
With the help of this responsive and mobile checked, easy to navigate and explore website builder, you will be able to elevate your standard website to a fully-fledged digital environment with legible content based on Google supported typography.
Ecommerce capacities for online trading and shopping experience, search engine optimization to occupy higher rankings and more.
Finally, Banquet Hall is fully optimized for plugin usage meaning you can use as many plugins ready to redefine your site's potential as needed, be it a commercial or online payment, search engine optimization or social media sharing or commenting, event or calendar.
Also compatible with contact form 7, and MailChimp plugin for better sales, etc.
Natural Herbs is a recommended website tool for natural farm, organic and nutrient, organic and natural food store, agriculture and eco, natural spice and ingredients, natural and herbal cosmetics, healthcare products and other relevant topics and niche based websites.
The way you color and style your website may have a great influence on your online brand building success.
Therefore, Natural Herbs has been crafted to be completely customizable from top to bottom with colors, images, structural base, functional settings, shortcodes, additional plugins and much more.
Slider, footer, header and sidebar choices, XML import possibility, default blog and standard pages like 404, categories and archives, social media icons fonts, retina ready resolution and many other important touches are wrapped up in a flat and material web design thus making Natural Herbs a really valuable template.
Another user friendly and time checked template labeled as one of the most advanced WordPress themes at present is Jewellery.
White is one of the lovely website shades dominating in Jewellery that has a positive connotation for the majority of website guests. Moreover, it does not aspire to size the website user's attention and boosts the appearance of the important visual and textual content.
Everything has been done to minimize efforts and maximize the positive results of your work as a website admin.
Additionally, ideal and modern coding, the unbreakable structure, modern flat design and other top elements and qualities of the theme spare you from extra surveillance and monitoring to make sure your website is alive and doing well.
Digital agencies and specialists, designers and animators, programmers and developers, digital portfolio owners, QA engineers and other creative people will love IT Solution.
The highest level of flexibility and customizability of the theme also makes it a multipurpose template which means you can constantly change the form and function of the theme, adopt a new color style and button deployment, exercise widget ready areas, add Meta Slider plugin to create the specific look of your business.
Finance gives you freedom in your actions and arms you with a wide array of tools to help you create a website matching the modern dynamic digital world on the one hand, and its active users on the other.
From financial institutions to legal advisers, consultants and auditors, business analysts and managers, governmental structures and municipalities, absolutely any kind of legal, financial and state related official.
And non official websites can be quickly customized and launched with this responsive and easy to manipulate website builder.
Some plugins are also compatible that will help you to optimize the WordPress database.
Add new pages and new colors, choose from the given layouts and manage homepage default slider for high quality images and photos, control the way secondary content with contact details and important links is showcased in widgetized areas and add useful plugins and extensions to bring new functionality to the website.