A high – end bundle of holiday WordPress Themes is presented in this article to win a shout of encouragement by tourism and travel industry representatives.
Tour agency, hotel and vacation rooms managers, beach and resort – related people and others dealing with holiday and vacation spectrum.
Whether you are trying to find the best template for your own holiday business or working on a client's project, getting stuck into the huge repository of holiday WordPress themes can be time – consuming.
This is the main reason we have been up to our ears in searching for the best ones for you and are thrilled to present them in this article.
Each of them delivers a stunning collection of handy tools and controllable elements to help you boost your online performance and enlarge client – base.
Even if you feel like a fish out of water when it comes to website creation and customization, our templates will be the greatest assistance to you with their flexible and intuitive natures.
We are sure you'll be able to get your head around what is here and will choose the most suitable one to keep your online audience both informed and entertained, as well as encourage them to scroll down to the bottom of your original web pages to find the best offers and destinations.
Holiday WordPress themes are a package of features that do justice to the service, amenities, and space for travelers. But not every theme in this domain offers all the desired services and ultimately makes your task easier.
So what is the way out for selecting the best from the holiday WordPress themes for a dynamic and versatile website? Out of hundreds of themes that claim to offer everything demanded by this niche, we have sorted an exclusive list.
These themes are tested with time and have powered hundreds of sites with their excellent features and adaptability. Go through them all, explore the features, and make a wise choice about creating a magnificent online space.
Holiday WordPress themes which apply to travel and tourism industry have been discussed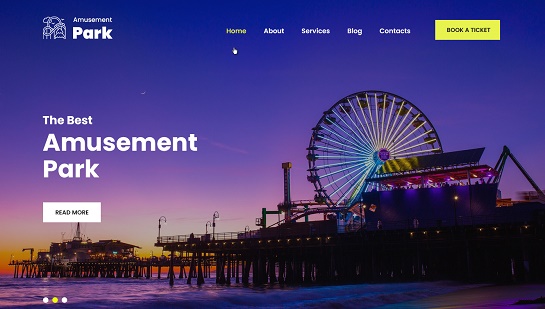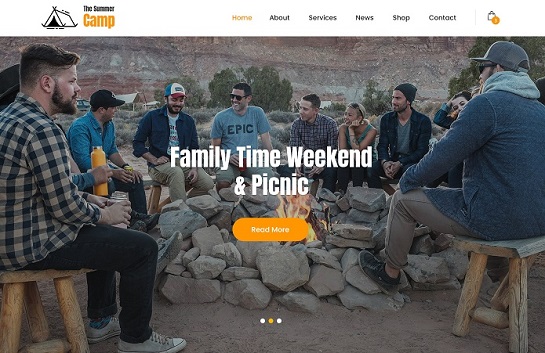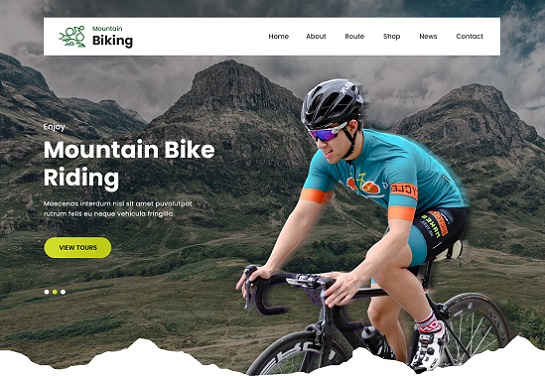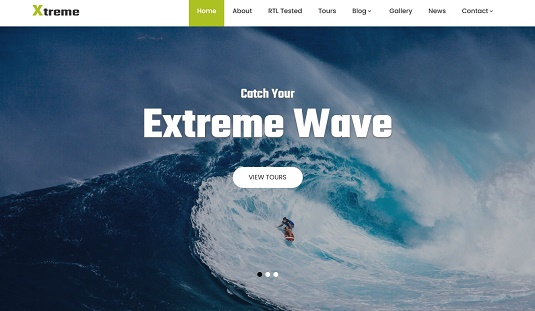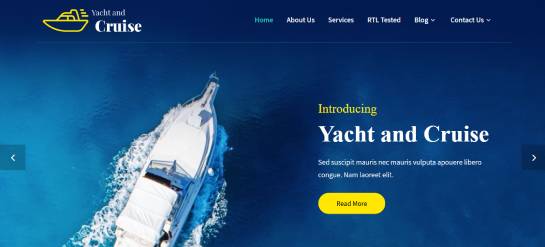 A well-balanced healthy lifestyle demands a vacation at least once a year. Travelers from across the world are keen to explore new places. The internet has turned out to be a boon for travelers who are looking for magnificent places to spend their weekends.
Hence, it becomes essential that you use it to your advantage and create a versatile website with a Yacht and Cruise theme. If you are a travel agency, hotel group, motel, or a reservation-based company then this will be a perfect match for your organization.
It will ensure that the credit and brand value of your group is well-matched in the online space. Starting from the template itself you are free to personalize all elements as you desire. Hence, peculiar tasks like adding logos and other registered content become easy.
The default templates, fresh templates, and the modified templates will all be projected in retina-ready and HD-ready formats. Hence, irrespective of the kind of device, browser, or screen size your target audience uses, your website will be projected perfectly.
By default, there are several sections offered where content can be directly added. You can add more or remove them as per your choice and requirements. The installation & setup process can be executed and managed by even novice users.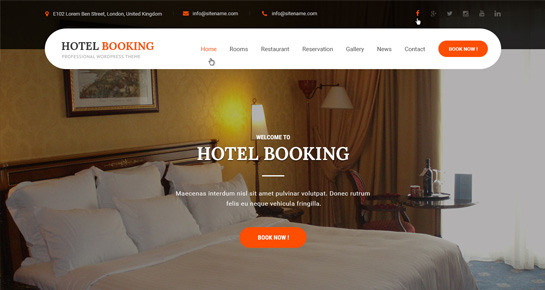 One of the most essential features in Holiday WordPress themes is hotel reservation. Hotel Booking is one such theme that is best at it and does full justice to other components of the site.
Booking a hotel, resort, or villa is one of the crucial tasks for any traveler. Hence, this theme offers them the simplest navigation, user-friendly interface, and a smooth experience.
Therefore exploring photographs of the rooms, rent, taxes, discount, and availing coupon codes becomes simple and convenient.
The best part is that the default template is coded and designed accurately to deliver up to your expectations. With minimal changes in the layout and structure, your overall design will be ready to publish.
If required then full customization of all aspects including the landing page and other elements can be done at any time. This helps you in updating your website regularly.
To keep in touch with your audience even in their routine it is possible to integrate the social media handles.
Moreover, if at all you find some exclusive functions missing then you can rely on external plugins and shortcodes for the same. This theme has a track record of performing well under heavy traffic so that your audience never faces a tough time.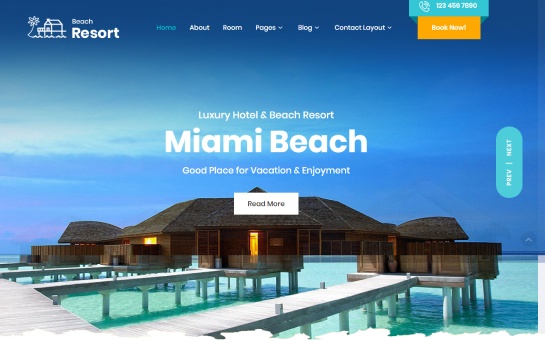 Designed to match the needs of every hostel and hostel, motel and vacation room, beach and resort, travel agency or travel booking website, SKT Beach has already managed to become the "blue – eyed – boy" of many active users.
Hence, it can be authentically stated, that this website builder is one of the top – rated and strongly recommended holiday WordPress themes with no – fuss and clean, yet dynamic and energetic look and feel.
SKT Beach focuses on providing your website visitors with convenient content parts and sections where anyone can find the answers to his or her questions, review the available rooms and facilities, prices and services and much more.
Powered by an admin – friendly Customizer, the theme will enable you to make your changes from behind the scenes at any stage of your site development and performance.
The next must – have component of your future holiday and vacation website comes as The Trip as another top – quality pattern in the digital library of holiday WordPress themes.
If you are intended in enhancing your social proof, integrating more partners and loyal clients, responsive and easy to use website is a must.
With this in the theme developer's mind, this template has been polished and updated to be 100% responsive and smooth in navigation to perform without any drawbacks when viewed on different portable devices.
You can easily scale the true potential of The Trip for displaying all your services and offers and accepting quick reservations and bookings.
Use the given optimal platform to manipulate accordingly and generate qualified content to bring quantifiable results.
Wine Pro will never cost you a heck of a lot of money in your website creation and further maintenance. But the advantages of this template are not limited to its cost – conscious and affordable nature at all.
It appears as an offshoot of privileges for an average website admin to put a results – driven spin on his holiday website.
Even if you cannot make head nor tail of the digital platform or web development, you will be capable of controlling every single part and portion of your website.
Oh unto you if your website is outdated and unattractive or worse still, you lack an online presence. This will make you lose this online clientele that is growing by the day. Do not waste any more time.
Since the dawn of the global networking system, the client's behavior in choosing his holiday destination and hotel has altered from traditional to digital ones.
Hence, building online relationships with the potential marketplace became one of the best marketing strategies for holiday and traveling – based businesses.
Stay Here as one of the complete and intelligent, safe and secure holiday WordPress themes has been authored to be the bridge connecting service and residence provider with the client and customer.
Ready to exude your own personality and creativity, Stay Here knows how to behave itself when it comes to customization to change the existing colors for a more harmonic look of the website.
Useful bundles of icons and fonts, as well as transition effects of the homepage slider are also at your fingertips to exercise.
The tourism industry is one of the most booming businesses in the world. That also means that competition is very high here and you have to make sure you offer extraordinary services in order to retain and gain new clients while ensuring that you stay relevant.
Whether it is the peak holiday season or not, people are always traveling for various reasons, be it business, leisure or work.
Whatever the reasons are, people will always turn to the internet for information about the planned destination, places to stay at, eat at, visit, the weather and a little bit of history about the holiday destination.
When planning a trip the sole purpose is to create memories and have a fun time with friends and family. Hence, when it comes to attracting visitors to your site Holiday WordPress themes create the magic for you.
Massage Center is one such prominent, reliable, flexible, and responsive option in this collection. Whether you are offering a complete holiday package or a single service like hotel reservation or transportation, this is for you.
It has been designed with the preferences of the audience and the requirements of the business. Therefore a balance in both ends is maintained for a terrific experience.
There is no prerequisite of being technically sound or a coding expert to install or manage it. Page builders and customizers will keep your back in all conditions and make the personalization process smooth.
Additionally, other features like RTL support, one-click demo import, copyright-free images, Google Fonts integration, etc. will also add value to your content.
Adding photos to the gallery and creating forms for customer newsletters can be done swiftly with external plugins or shortcodes.
Moreover, complete support for any queries or problems will be offered for one-year from the developers. This can be a fine choice to ensure that both the visitors and the administrators have a great time with the website.
When it comes to website versatility, holiday WordPress themes are unbeatable. One such distinct and unbeatable theme is Bed and Breakfast.
This is a niche-specific theme that delivers 100% to its abilities for creating a stunning site. It helps you in creating a site that is simple to operate and filled with tons of features to attract users.
Everything from the basic template to the most dynamic elements can be customized with the colors of your imagination. Although, the defaults have been exclusively crafted considering the niche and its target audience.
It has been coded for an optimized SEO and has a terrific page loading speed. This ensures that you are on the cutting edge of the competition all the time.
The utmost focus has been given to all the small and big areas like header & footer, widgets, sliders, sidebars, etc.
This helps in making the most of all the sections so that maximum advantage can be gained by adding the right content. All the default images are suitable to this genre and copyright free which means they can be directly used.
It offers WooCommerce compatibility hence setting up payment integration for online booking will be convenient. Moreover, it is responsive across all platforms, screens, browsers, and devices as the templates are retina-ready.
An eye-catching gallery can also be set up and Google Maps can also be integrated for accurate location.
SKT Hotel Booking is another phenomenal option in this compilation of Holiday WordPress themes. This is a distinct theme that ensures that the entire prerequisite for this specific niche is offered by default.
It will not be just like creating any other website with dumb colors and limited features. It will be an exotic experience that has some of the finest color combinations in different sections and marvelous features to support your facilities.
Managing and maintaining the brand identity of your organization will be possible with flexibility in design. Personalization has no limit which ensures zero compromises in terms of credibility and reputation.
In case your organization is looking to target locals from the province or state then it offers multilingual features. RTL support is offered along with translation-readiness so that the language barrier is eliminated.
Integration of social media handles with your website can enhance audience connection and engagement. You can make the most of the default slider for promotional offers and discounts.
Hence, remaining updated with different festivals and season is easy. Taking online reservations, adding a pricing table, and setting up an exclusive gallery is possible with the help of external plugins.
Do not worry they have been tested and are fully compatible so that the performance is not impacted.
Adventure is finely crafted and amongst the best holiday WordPress themes that you can ask for. Most people are a fan of adventurous holidays and exploring such places. They often look for a customized package from agencies or agents so that they do not have to manage everything on their own.
Creating a website with this theme can be a perfect source of attracting new users by providing intricate details of your services.
All different sections of adventurous tourism packages offered by you including trekking, mountain climbing, skiing, or as simple as adventure park visits can be included here.
The overall layout has been perfectly crafted in a manner to suit this specific requirement with full responsiveness and flexibility.
Additionally, a full room is offered for customization so that every element can be molded as per your experience and client expectations.
Taking reservations, scheduling trips, timetables, offering brochures, tables for itineraries, and other such features can be added from third-party plugins.
All small and big elements, colors, and fonts can be tweaked to create an elegant online space. You can even establish a blog so that connecting with the audience becomes fun just like integrating social media handles.
Just like the destination, hotels are an integral part of any vacation. People look for a decent and well-sanitized place to make their travel more memorable.
Hence, all the services that are offered by your premium hotel need accurate featuring and listing on the online space.
Ele Luxury Hotel is one of the widely used holiday WordPress themes that can meet up all your requirements. The theme has been crafted and designed with the reference of the premium hotel niche and by default offers all the prerequisites.
The default templates are bold, minimal, and classy that can attract all the visitors. It helps in establishing the required trust and credibility in your hotel brand.
Accepting/canceling reservations, accepting payments, scheduling cabs/vehicles for commute, and a range of other services can be added as per your USP. Pictures of the entire property can be added to a gallery and pinpointed for exploration by potential guests.
Sliders help you connect with your audience about everything new that you have added. Modification of default templates as per your elegance and color preference makes it the most desirable theme.
Plugins of all kinds including WooCommerce are supported which makes it an ideal choice for a feature-rich website.
Accommodation is amongst the most flexible and responsive holiday WordPress themes in this compilation. It can be used by hotel owners, paying guest facilitators, booking agencies, reservation firms, and property owners to feature their services.
It is exclusively build to ensure that all the amenities and special services are featured in a proper manner. Moreover, the default template and structure are conceptualized in a manner that ensures that information can be included in a segregated and clean manner.
This helps in setting up an elegant, clean, and professional site which is important for establishing a brand identity.
It is compatible with various booking, table, calendar, and scheduling plugins so that you can add what is best. The optimization for search engines has been done by experts and is in line with global standards.
Peculiar inbuilt features like one-click demo import, Google Fonts integration, RTL support, WooCommerce support, and others are an add-on. Hundreds of shortcodes offering a range of features are also offered by default that can help in adding the required facilities.
Everything from the smallest elements to the entire template can be modified to suit every need of your business. Adding guest testimonials in separate inner pages, slider, or in a section on the homepage will be your choice to make.
SKT Christmas is one of the best multipurpose and last option in this compilation of holiday WordPress themes. This theme is coded by experts to ensure that it can suit the requirements of various sectors and industries.
You can easily set up a website related to hotels, motels, travel agencies, reservation firms, etc. with it.
The basic template is fully modifiable through the page builder hence no coding is required. Customizer sets the tone for the rest of the tweaking required from the back end where changes can be tracked in real-time.
This helps you in making prominent changes in all sections so that an apt and credible layout, colors, and landing page is formed. Adding the required content in all kinds of format is possible and there is no limitation to adding or removing inner pages.
Some core functionalities that it has to offer include RTL support, multilingual compatibility, retina-ready templates, copyright-free images, and menu options among others.
Additionally, other essential features can be added through shortcodes or from external plugins so that the website always remains feature-rich.
Setting up a blog for your tourism place can help in generating organic traffic so that potential audiences can visit your website.
Integrating payment gateways for accepting reservation payments is also quick and convenient.
Having a world – class holiday website is totally realizable with Complete Pro. Wonderfully pliable and well – dressed, thoroughly worked out and well – designed, this is a template that is ready to follow your guidance with a textbook accuracy.
However, the unique and comprehensive personality of the theme allows any kind of other topic or niche to be fully unveiled on it.
Capable of alluring even the most demanding client, this website building and management solution comes bundled with homepage preloaded slider to expand the footprints of the best images and photos online and grab the website visitor's attention.
Other practical features are handy color wheel for you to play with the theme colors, different header and footer layouts to choose from, PO file inclusion for content translation, responsive design and much more.
Have you ever wondered how eye – catchy look of your website can turn lots of heads and keep the website visitor's attention on your hot offers?
If yes, then you are fortunate enough to find The Art among hundreds of niche – specific templates designed for holiday and tourism industry.
This elegant and magnetic template is custom – built to flaunt your business identity or brand with ease and prove that you are among the leaders on the relevant market.
Bring your far – going plans and business visions to the virtual life and share them with your audience, grant them with as positive user experience as imaginable with enviably accurate layout and pixel – perfect visuals.
Based on Customizer and packed with shortcodes for easy content setup, The Art captures new leads and prospects while you are busy with making changes and checking them instantly.
Make that wise decision and get a Holiday WordPress theme that suits your business needs from the wide range of themes in our collection.
Clients will always go with companies that have a website with clear and attractive visuals of the holiday destinations, activities to be involved in, among others features.
Therefore, having a world-class website with easy to use booking tools, a gallery displaying images and videos of various destinations and an online virtual assistance to respond to queries promptly is sure to make your website visitors hooked.
In our collection of Holiday WordPress themes, is a complete and intelligent, safe and secure WordPress theme that has been authored to be the bridge connecting service and residence provider with the client and the customer.
Each of these themes is tastefully designed and delivers a stunning collection of handy tools and controllable elements to help you boost your online performance and increase client base.
They are created for travel and booking agencies, hotels, motels, destination websites, beach resorts, tour operators, and companies as well as travel blogs.
The Holiday WordPress themes focuses on providing convenient content parts and sections where your website visitors can easily find answers to their questions, review the facilities available, and other services offered.
The themes are responsive, easy to use and feature a handy color wheel to enable you to play around with the theme color, a different header, and footer layout to choose from among other exciting, customer-friendly tools.
Whether you are trying to find the best template for your own holiday business or working on a client's project, getting stuck into the huge repository of Holiday WordPress themes can be time – consuming.
This is the main reason we have put together a list of the best ones for you and are thrilled to present them in this article.
We are certain you will be able to get your most suitable theme to keep your online audience both informed and convinced to book a holiday with you or stay at your resort.
Check out our remarkable, top-quality Holiday WordPress themes below and pick what suits your business and your clients' preferences.