This article includes several Grid Style WordPress Themes for different kinds of websites.
Today's world has become technical and digital with the growing development and now almost everything is reachable to us through the digital mediums.
With the help of smart devices our needs are just a click away and this boon of modern technology has made our lives easier and time saving.
This digital medium is equally beneficial for any of the work sector where the work and profile of the company can be showcased with the help of websites.
To sustain the competition in the present day scenario, one needs to stand distinctive and unique in all aspects; and so is the case with websites.
If you need to stand out and bring upon a strong online presence then your website too needs to be attractive and one of a kind.
A website can be created in multiple ways and layouts with ample of content but the presentation of it plays a vital role in giving the person a clear view of what it is all about.
One of the feature to make a website more attractive and user friendly is to design it with the help of Grid Style WordPress themes.
The major benefit of using this style is it gives the site a clean and organized look and the visitor can have a close view of all the details that the site has to offer.
A well organized way of representation of the site can give the visitor a pleasant experience and this also reflects our work in a more elegant manner.
The following range of Premium Grid Style WordPress Themes can be observed to choose for developing a website.
Any template given below suits the grid style WordPress themes category because of its boxed layout.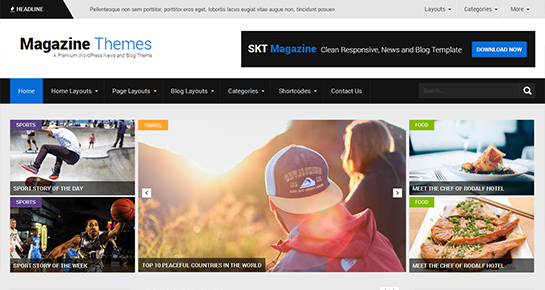 SKT Magazine Pro is by far the most developed and advanced template of the Grid Style WordPress themes category. It has been packed with unique and exciting features that makes it one of a kind theme to be used for all operating systems platforms like iOS, Android, Mac OS, Windows etc.
Creating its own mark of presence it has been made with different styles of sidebars which one can choose to place and craft a website of own type with no limitations. This is an independent theme that provides the homepage blocks that helps us to select the layout of the homepage in the way we want it to be like.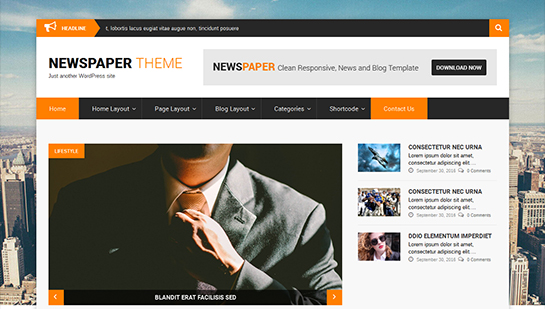 SKT NewsPaper Pro is the fluent and persuasive kind of Grid Style WordPress themes that allows a wide platform for the user to make a sophisticated and content filled website. It has the options available for choosing the different sections and placing them accordingly as per the requirement that makes the interface more lively and artistic.
The color combinations are also equally helpful to sprinkle the colors of our wish and this theme has been made available after being coded as per the latest WordPress coding theme standards. It has a charming appearance and allows for the change of background to the user. This theme can be brought into use for creating a website into list or grid view.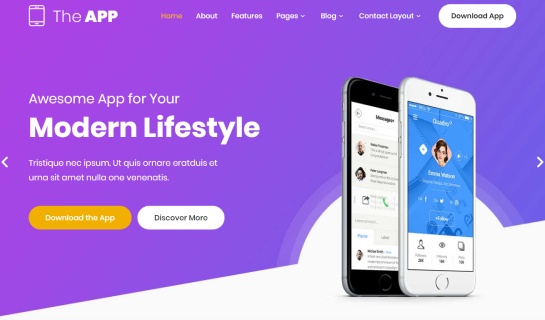 The App PRO is a diversified and well executed grid based and hence falls under Grid Style WordPress themes for making the Apps. It has been designed in a way that it can be used widely for promoting any kind of work or business with the help of apps. It has a very appealing user interface and it can be therefore brought into application with many options to choose for designing.
This is the most responsive and soothing theme that has been crafted with SEO friendly coding whereas the SEO plugins have also been tested for the compatibility making the theme even more flexible, tech-savvy and multimedia friendly. To make the user experience more scintillating and accessible this theme has been made compatible with the latest WordPress version.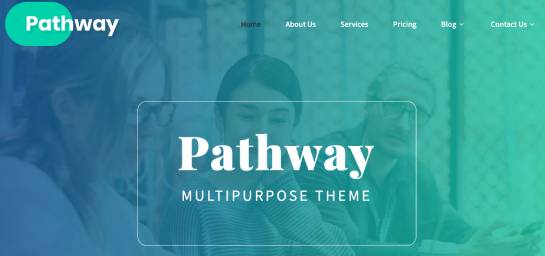 SKT Pathway PRO is one of the types of Grid Style WordPress Themes that is sufficient enough to fulfill any purpose. Be it any kind of website, this theme is the most suitable option to craft a website of desired requirement.
It is a brilliant and bright theme that amazes with its features out of which the background change option is one of them. Here with the use of this feature the background of the whole website can be created which when needed is easy to change. This theme packs more than 450 icons that are free of cost and that can be brought into use anywhere in the theme making the theme one of the best multipurpose WordPress theme.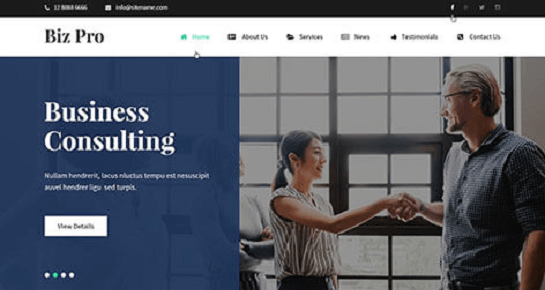 SKT Biz PRO is the highly enriched, flexible and multipurpose, easy to use and device friendly. Hence falls under Grid Style WordPress themes that can be used successfully for any of the business firm or company. It is loaded with ample of features to make the user engage more and more and to come up with the desired crafted website as per the need.
This theme makes it possible to showcase the content in any form keeping in mind the type of approach and hence it has been empowered with more than 100 shortcodes to achieve the same. It is a useful theme for any kind of industry such as e-Commerce, business, blogging, personal etc. It has more than 5 types of page and 3 types of blog template.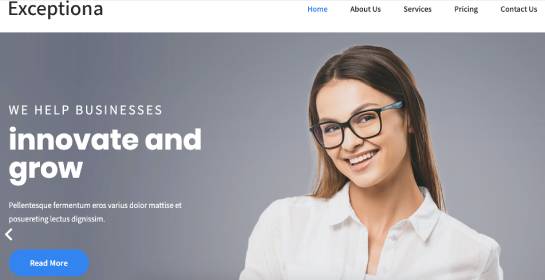 Exceptiona theme is one of the types of Grid Style WordPress Themes and it offers easy color pickers for full color changing. It is mobile friendly and cross browser compatible. It also gives its compatibility with lots of plugins like WooCommerce for shop, contact form 7, gallery plugins etc.
This theme is translation and multilingual ready and uses qTranslate X. It allows more than 650 Google fonts to choose from and has over 580 integrated font awesome icons. It also consists of News Sections, Press releases and blog posts.
Simple is yet another and one of the sophisticated grid style WordPress theme of Grid Style WP themes category that is calm and catchy in its nature. It has the essence that will make your website go demanding in the market. Keeping in mind the standards of elegance and simplicity, this theme has been thought and designed to give user one of the never ending memorable experience with the features that are loaded with this theme.
It has lots of white space to make the content bright and visible to the visitor. It allows for the options of changing the colors and background can also be easily changed making it one of the unique featured theme. It has been loaded up with more than 100 shortcodes and over 580 font based icons to bring on the most awesome platform to create website.
Shudh Pro is a type of Grid Style WordPress themes which is tested for responsiveness with Google mobile friendly and also tested with various hand held devices for maintaining an easy way for accessing the websites created using this template.
It is a color changing theme with easy to use color picker inside for changing colors of any element within the entire theme and thus the website can be created with varying colors. Shudh Pro is minimalistic template but suits the grid style category because of its boxed layout.