Sliders have become an irreplaceable part of modern website design, adding visual effectiveness to it.
As is many cases the basic marketing strategy of small and medium sized businesses includes keeping the website visitor's or potential client's attention focused on some particular web content in relation to the proposed products, services or whatever it is, at this point the engagement of the relevant slider into practice will definitely contribute to the target activities which are being showcased online.
Therefore, using the default slider inbuilt on a theme or changing it to another available one should be included in the list of must have tools at any startup website owner's total disposal and management to get the optimized usage of the productive and efficient slides and slideshows.
Apart from being an advanced instrument from the illustrative viewpoint, the sliders are flexible and easily controllable, thus everyone may manage it without any complicated coding usage or some other bewildering processes needed.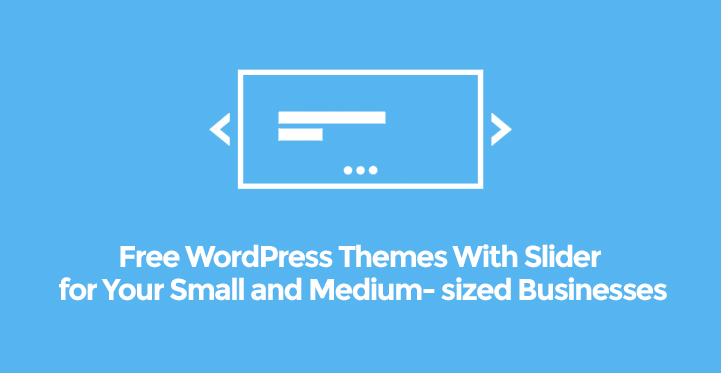 Keeping the above – mentioned advantages a slider existence may bring to the website, you can check out some of the most reliable free WordPress themes with slider to materialize the huge working potential coming out of them in favor of your newly started or medium initiative.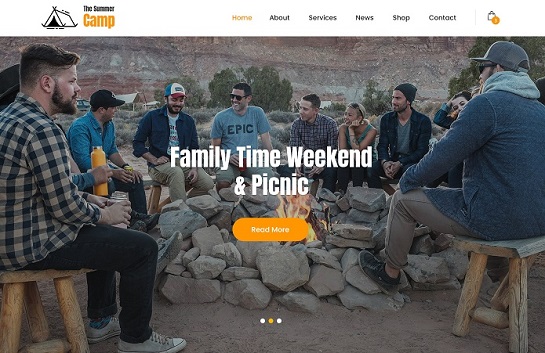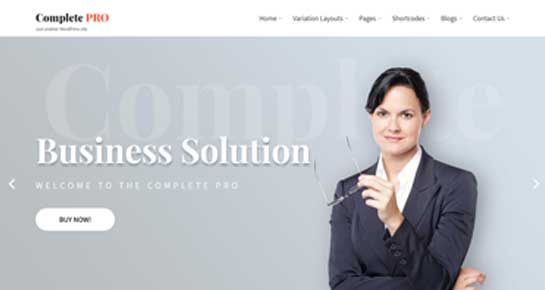 Complete Lite is all –inclusive and completely power – packed WordPress based free solution ready to serve as a dependable foundation of any small business. Along with other professionally selected and included theme options, Complete Lite features ready to use and nice –looking slider on the top of the homepage for adding up to 5 full – width images to it.
However, the inbuilt slider may be changed by some other one at your wish, as the theme has been successfully tested with more than 6 diverse sliders.
Some of its feature includes:
Easy to customize
Fully responsive
Compatible with several plugins
Tested with 6+ sliders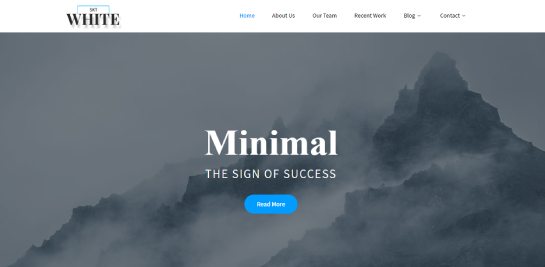 Elegant and stylish, accurately and intuitively crafted, SKT White appears as one of the best WordPress themes with slider available for any individual and corporate usages. Particularly, the small or startup, as well as medium potential businesses can reap a good profit from this template by the right application of full – width background slideshow Supersized Slider, which will keep the website visitor's attention on the target points.
Moreover, the stunning look of the slider images will not be violated when having the website running on any mobile or device.
Some of its feature includes:
Looks good on all device
Standard pages included
Default gallery with lightbox
Animated theme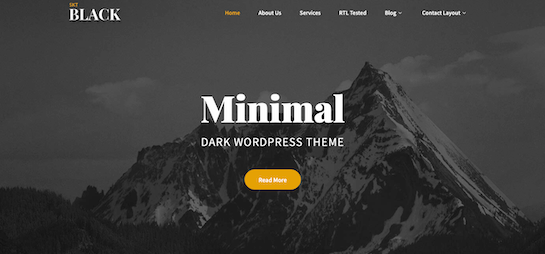 The next visually strong, aesthetically polished, entirely flexible and deeply customizable website content creation and management tool to be accessed easily is SKT Black.
The theme comes ready with beautifully worked out homepage slider with parallax design, on which one can add as many as 5 diverse high resolution images for enhancing the website effectiveness. SKT Black is especially suitable for small and medium sized companies, which are cost – conscious, as SKT Black can be acquired entirely for free.
Some of its feature includes:
Logo upload option
SEO friendly
Contact form 7 compatible
Translation ready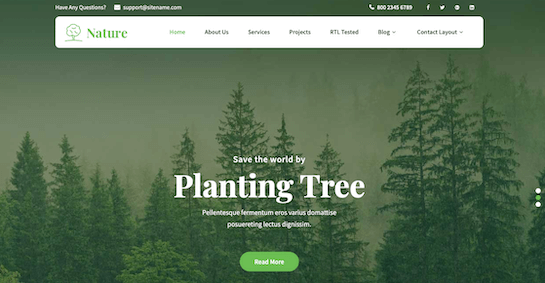 From bright and colorful visual effects up to fast loading and lightweight structure lying on the ground, Nature One is a small and medium –scale nature business optimized WordPress template with the available flexible and responsive slider.
As far as the image and content default slider is concerned, it is deeply smart and resourceful, being totally controllable with its possible transition elements and effects, as well as with the possibility of highlighting up to 5 most wanted information – rich images and photos.
Some of its feature includes:
Default 5 slides
Ecommerce ready
Dropdown level upto 5
GPL compliant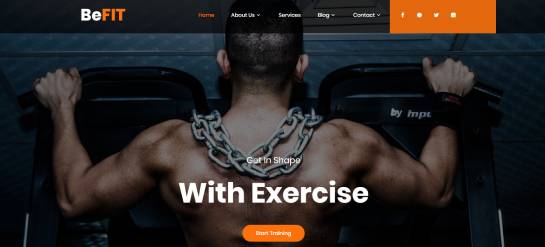 BeFit is one of the free WordPress themes with slider worth noticing, which is ready to cover any small and medium business having any ties to fitness, gym, online coach or other relevant practices.
All you need to do is to arm the effective inbuilt slider with the most motivational and eye –catching content depicting your centre, coaches, trainers, classes or special offers and wait for the website user best reaction. Do not worry about their customization or change if needed, as the theme comes integrated with tons of such settings.
Some of its feature includes:
Trainer WordPress theme
Animated blocks
Google fonts integrated
Social media icons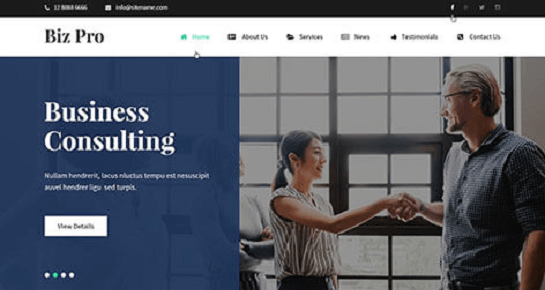 In case you have made a well –thought decision to start a strong and competitive online performance of your newly started business, SKT Biz can be an ideal choice for you, since this well – supported and easy to use products has been developed primarily to meet business and corporate strategic goals.
The default slider loaded by default together with the theme can be perfectly realized to ensure the professional and user – directed approach of any businesslike website. It is also possible for the slider to host up to 5 images.
Some of its feature includes:
Responsive and retina ready
Widget friendly sidebar
Comes with default slider
Link color changing option
Compactly and neatly structured SKT Photo Session will grant you with dozens of functional possibilities to strive for perfection and professionalism when showcasing your newly started or medium sized photography business or portfolio on the relevant online framework.
Naturally enough, the free WordPress themes with slider is the best instrument at your full disposition to present the best of your works and photoshoots. Along with the available 5 slides spanning along the full width of the homepage, also their titles and descriptions may appear.
Some of its feature includes:
Comes with default slider
Responsive and retina ready
Social media integrated
WooCommerce and contact form 7 compatible
Being very lightweight in usage and having Customizer running as the foundation, Movers and Packers is ideal for those, who have decided to transform their newly launched moving, packing, transportation, cleaning or some other business of this kind into a highly popular and privileged one.
The free version of this theme is packaged with is an image slider with 3 available slides to add the significance of the overall website and convey reliability to the clients by means of the most informative images.
Some of its feature includes:
100% responsive
Easy to use
Quick loading theme
Theme check passed
Gravida Lite strikes the website visitor's eye with its modern and dynamic design, compactly and accurately arranged theme sections and boxes, highly intuitive and easily manageable theme features and settings.
Exercise the homepage elegantly developed slider with 5 images, that have a better chance of being noticed by the clients than if they were inserted somewhere deep in the website. Thanks to the theme responsive layout, the slider images won't lose their magnificence even when someone tries to reach them on mobile.
Some of its feature includes:
Clean and modern
Theme check passed
Google mobile friendly
Default page templates