All the Free creative WordPress themes that are mentioned below are flexible and customizable.
The task of a graphic designer is not just limited to designing the simple images and pictures but also has a task to create unique, stylish, fresh design always.
The graphic designer should be active all the time so that he can think innovative, and creative ideas to get implement.
To show the hidden talent of graphic designer Free creative WordPress themes can be used.
The designer can give the challenge to the other designer by showing nice, beautiful, attractive images on the website.
Not only images but also videographer can use this theme in effective way.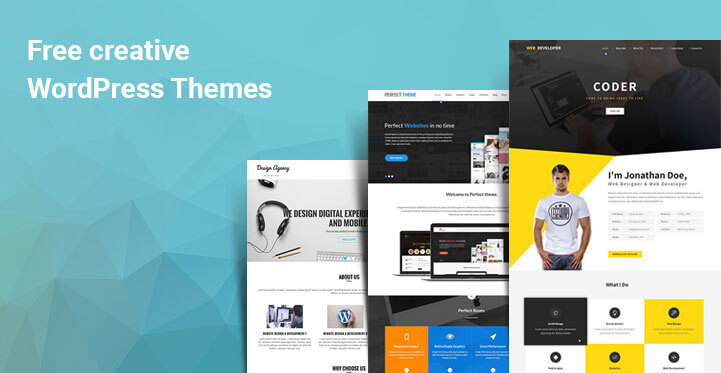 Creatively visual professionals can make use of these themes and can create websites in no time. You can view the changes in real-time by preview option.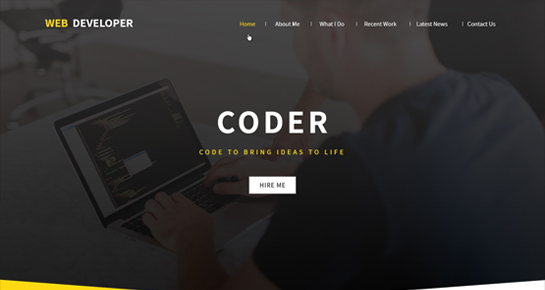 Web programmer Lite is the most professional WordPress theme that one can create a website for their professional business. This theme will pretend as a resume of a single person that consists of different sections like the slider image section, about me section, what I do section, experience section, and the contact details. If you are a solo website or graphic designer then you must choose this theme only.
Different social media buttons can be added to the footer section to share the work portfolio and stay connected with the clients. Web programmer Lite is multilingual ready, translation ready, HD-retina ready to showcase designing portfolio with High Display images.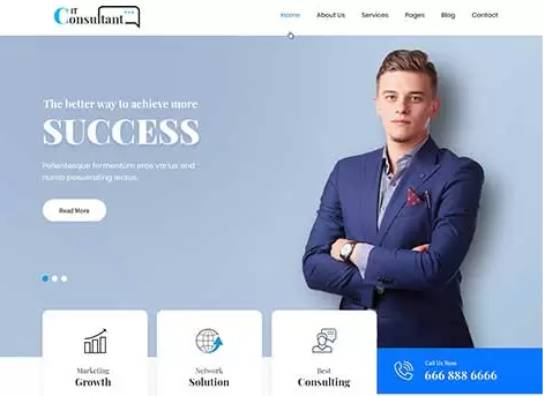 IT Consultant Lite is the one of the best Free creative WordPress themes. Professional business like consultancy, IT solutions, IT services, corporate business, Digital Marketing companies, etc. Can make use of IT Consultant Lite. 4 different homepage boxes are made available with sliders to show the homepages.
More than 600 fonts option, POT file for multilingual feature, responsiveness, mobile-friendly, contact pages, HD ready all are set by default. Also, call to action is given at the top of the header and footer.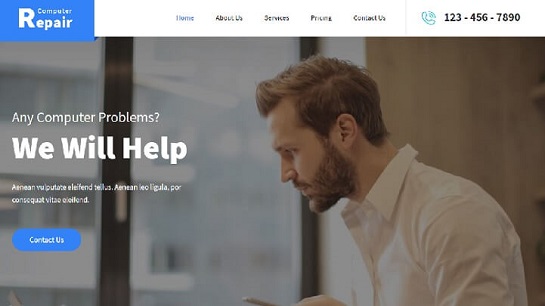 Free creative WordPress themes is created with an extremely professional design approach. That consists of the most robust control panel that helps to manage the website smoothly and effectively. Many changes can be done easily by using perfect Lite.
The homepage of perfect Lite is so perfect to start an online business based on a small scale. The homepage consists of 4 different slider options, another section build to describe services and experience, testimonial with quotes, and footer with wide style. social media buttons are integrated into the bottom.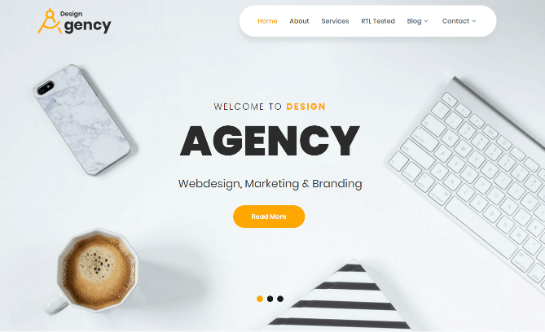 If you want to create a website related to designing field to get digital experience for your mobile and other device users than Design Agency is the best theme option. This theme is available with a free and paid version. Both have the same functionality but paid ones have extended features to enhance user experience.
You can create a website using the Design Agency to a similar face and function you're looking for. This theme can be used for multiple agencies like advertising agency, digital marketing agency, website development agency, consultant agency, corporate related agency, policy agency, intelligence agencies and many more.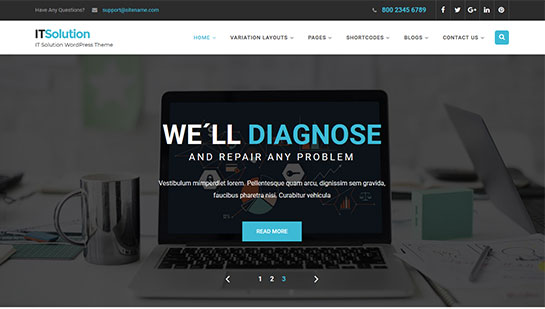 IT Solution is a Free graphic designer WordPress themes that are created for small scale based and large scales based companies like small IT companies, consultancy, IT human resources, mutual funds, maintenance service companies, and other portfolio based websites.
With the help of call to action that includes phone number, social media icons, address, etc. one can get connected all over the world. Hence PO and LOCO editor have been provided that will make the communication process calm and easy-going.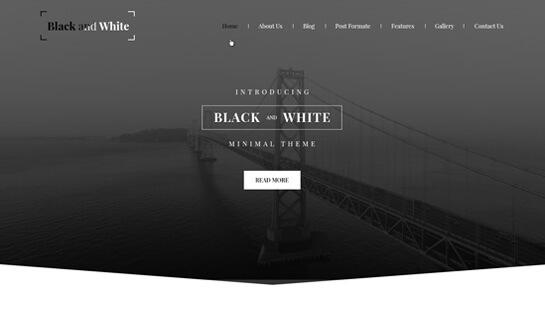 The black & white lite is an amazing theme. The color combination of this theme makes it different from other themes. This theme is specially created for a picture, designing, graphics-related business. Because the black and white Lite permits the user to add high-quality images that will be highlighted y itself to gain the attention of the user.
If you want to use the demo theme at it then just adds your portfolio, add some real business content and the website will get started.
The App Lite is a one-page WordPress theme. That you can visit all pages in one scroll only.
The App Lite is all about the application related website. If you have invented any single product or an app then this theme can be used to get them online existence. A maximum number of the 2-page template is created to make a choice among them.
The form has been integrated into the homepage footer page to get connected with the customer service without visiting different pages. Contact form helps to avoid spam user's attack on your website.
SKT Full Width is a model for photography, portfolio maker, designing, bloggers and business owners. This theme access the full width of the homepage to display the images in an overwhelming and proficient way. The theme has been coded with the latest CSS and HTML code to enhance the loading speed. Different CSS file has been created instead of creating a child theme
Before going with this theme you can test this theme's features and functionality by clicking on the demo button.
SKT Complete is the complete package for creating a professional and corporate business based websites. Examples of professional and corporate based businesses are IT firm, Law Firm, legal firm, matrimonial sites, personal blogs, bloggers website, real-estate related business and numerous other.
Any type of business user can easily create a website by customizing the theme as per their business choice. No need for hard and easy coding. Because this theme is developer-friendly. So you don't need to write extra code.
SKT Elastic is very simple and straightforward Free creative WordPress themes that are only created for small enterprises. This theme is created using AMP plugin I.e. Accelerated Mobile Pages is a Google standard page that assures the theme looks great and impressive in a mobile devices. This theme helps you to build and enhance the web experiences
Hence, the theme is elegant that consist of a number of shortcodes and Google fonts. Free and paid plugins are also supported.