A whimsical collection of the best foodie WordPress themes for foodies and gourmets, food bloggers and photographers, restaurant and café, bistro and brewery, coffee house and tavern websites, culinary and recipe blogs and other food based presentations online.
"Tell me what you eat, and I'll tell you what kind of person you are." This was the conclusion reached by one of the famous French essayist Jean Anthelme Brillat Savarin in the 19th century.
The philosophy of eating in this case incorporates a myriad of reasoning about food and food culture, its social, cultural, national and even political aspect and much more.
Many people across the world maintain their cultural or ethnic traits through eating their specific food and dishes.
People belonging to the same culture or nationality share the same ingredients, methods of cooking, types of specific supplements and more as a way of keeping their identity wherever they are.
With all those peculiarities of food catering to different aspects of human life, today more and more people use food as a means of self expression and a way of generating profit.
From "food porn" to personal food blogs operated by foodies and food gurus are highly popular and demanded in the virtual arena.
With this in our mind, we have scoured the Internet for the best foodie WordPress themes suitable for any kind of food based blogs and sites, gastronomists and chefs, restaurant and pub managers, etc.
Each of the foodie WordPress themes presented below is a unity of valuable theme features and customization options making it stunningly easy for you to generate a unique website with your own colors, images and textual content.
Whether you are going to share your food photography patterns, recipes or create a food delivery website, showcase your restaurant menu, these templates will be ideal for you.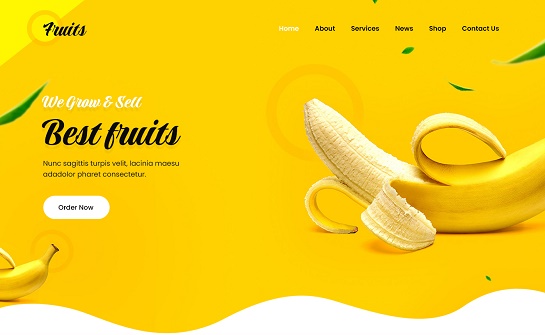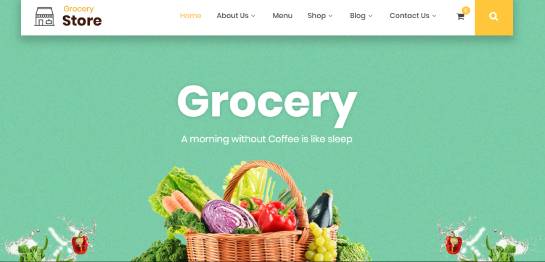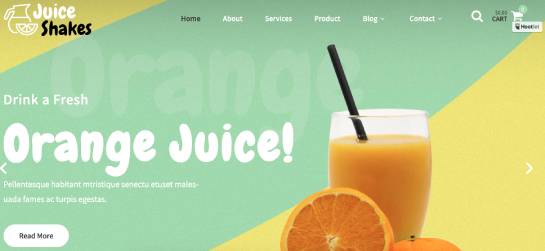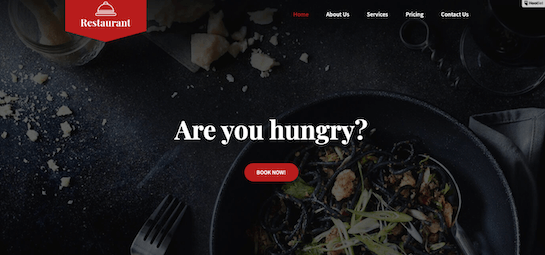 Visually engaging and creative, responsive and Google approved, Ele Restaurant is one of the modern foodie WordPress themes one can purchase at a pocket friendly price yet find a whole package of useful features and theme controls.
Developed and processed with non techy end user of the site in the theme authors' mind, Ele Restaurant comes with a totally manageable and intuitive framework so that you can change, alter, modify, resize, restyle, remove and add whatever you will like.
Use the homepage slider for showcasing the most drool inducing photos and images of your food and dishes, unique decorations and more. A separate gallery section is also available for more visual content categorization.
Wine Pro is the next food and drink website building toolbox that is as responsive and mobile optimized as it is simple and lightweight in application.
With HD and retina readiness and durable coding at its core, the theme is highly competent in hosting large scale images and keeping their pixel perfect look both for desktop and mobile accesses.
If you turn daily cooking into art and want to share it with a larger audience, this theme will be the most reasonable selection for any foodie.
Start your personal blog or website with little investment and keep it fresh faced with tons of appetizing images, useful information and blog posts.
SKT Food is another top quality website solution among foodie WordPress themes designed for food gurus and food business representatives, restaurants and eateries, food delivery and menu websites and more.
Whether you want to create a website that will be more technology based with new kitchen gadgets and equipment, or a simple personal blog with trendy culinary recipes, SKT Food comprises all the bookmarks any enthusiastic foodie will ever need.
This admin and user optimized, intelligent and smart template comes with separate recipe sections for enlisting all your recipes, simple and easy to use admin dashboard with preloaded shortcodes, prebuilt contact form as a way to get in touch with you for your website guests and much more.
Another food related template that is custom built to open up dozens of new avenues for your food and drink business is called Coffee Shop.
Alluring design and modern visual trends in action, functional advancement and extensible working potential with shortcodes and plugins are the traits making Coffee Shop as one of the reliable foodie WordPress themes currently.
This highly configurable and HTML5 based template can also serve as a storefront for your food business enabling you to sell your products and dishes, accept online orders and deliver them in a more regulated and less expensive environment.
It means that Coffee Shop is wonderfully commercial ready when paired with WooCommerce or other commercial plugins.
Restro is a template that knows how to "stick" your audience and keep it in your profile for a longer period.
The stickiness of your website based on Restro will be built upon smooth and crisp navigation control, legible content display and high quality imagery, responsive web design for mobile and device users, as well as the interactive elements, calls to actions and useful links wherever needed.
Homepage useful sections with nice looking full width slider to host your best food images and photos, integrated Google fonts and icons, social media integration and blog area possibility are what make Restro an enviably good product for every restaurant or food based website.
Whether you want to result in an immediate sale of your unique dishes and culinary art with better client conversion, put your brand's message in front of your website visitors to order your services or products, or share the most attractive pieces of your visual content, We Bake is what you are looking for.
With chic design and color combinations, flexible platform and the ability to maximize its potential with additional tools, extensions and plugins, We Bake has won the attention and love of hundreds of WordPress users and web owners.
The theme is readily responsive and browser compatible with WooCommerce compliant nature for commercial activities, as well as testimonials area available for customer feedbacks and recommendations.
Food blogs and restaurant information never becomes outdated. The food bloggers, restaurant critics, recipe blogger, photographer, coffee cafes, restaurants, and many other want to start everything right so that they can connect with their visitors immediately. It is not an easy task to create an online platform which is impressive.
The first thing which the creators must think about is Foodie WordPress Themes which will not just make an impressive start but will also ensure an easy start.
The food industry is growing at a rapid rate and the online platforms require correct choices while creating them.
The most important part of it is carefully choosing the Foodie WordPress Themes and if you are not sure how to do it there are some features that you must actively seek without which the website might not be as useful.
Look for simplicity: when you will search or browse themes you will realize that there are many of them which come with the extra use of colors, flashy animations, complicated layouts etc.
It is not that all it is not useful but when you are starting off it is best to keep it simple. All these features can be added later to the website.
High responsiveness: As it is known that a huge amount of traffic is generated using small screen devices it is important that the theme is highly responsive. The theme should be able to adjust its layout across different screen and devices.
Even the search engines show the mobile-friendly device on the top when a search is made compared to other websites. The theme should be tested for responsiveness which is no more a choice but a basic necessity now.
Plug-in compatible: The best way to add functionality to any website is with the use of plug-ins which is something that every web creator knows.
It is simple how can you pick something which will not allow you to grow and add functions once it is made? You require something which will let you add chat window or a Gravity form later when you feel the need.
This is ideally done using plug-ins which should be compatible with the theme so that no problems are generated later on.
Multi-lingual/ translation: when you are talking about the food industry you know that your visitors can be from any part of the world. To cater to such a wide audience you must be ready from the start.
You might not want to add this feature immediately and keep your website content in English but make sure that the theme is translation ready and support plug-ins which support the multilingual feature.
SEO Friendliness: You cannot go wrong with this one; your website will be presented to the audience through the search engines. There are many websites which use great themes which have poorly coded HTML.
This affects the performance of the website which must be avoided at any cost. Any good restaurant website builder will provide you with an SEO-optimized website. Use the W3C Markup validation service for checking the HTML5 properly if there is any warning it is best advised to stay away from the theme.