This time we have scoured the global networking field for the best dental hygienist WordPress themes for dentists and dental clinics, dental hygienists and dental hygienist schools, endodontists, oral surgeon specialists, as well as other dental experts and doctors to market their services for healthy teeth and beautiful smile.
Dental or "smile" marketing and promotion are heavily dependent on the digital arena. In case you want to grow your dental practice and invite more and more patients to your business, having a serviceable website that will be the online informational board for your audience is a must.
Your clients are the top priority for your dental or medical business.
In this relation, evaluating your current brand and fixing it with your premium quality website will be the shortest and the most economical way to get in touch with a broader scale of existing and potential clients.
The dental hygienist WordPress themes highlighted below will certainly let you amp up your growth and client engagement without forking out.
All of them are well developed, uniquely stylized and visually clean to be the best promise to your customers.
They will tell your website users who you are and what they can expect from you. This can be what actually differentiates your offers and services among hundreds of others.
Dental Hygienist WordPress Themes For Dental Hygiene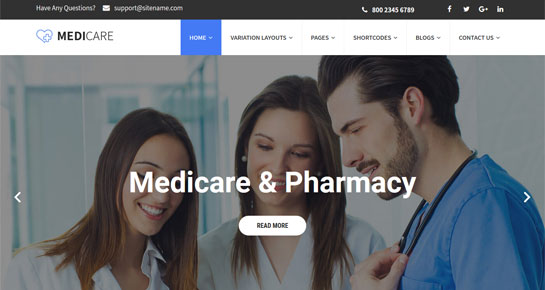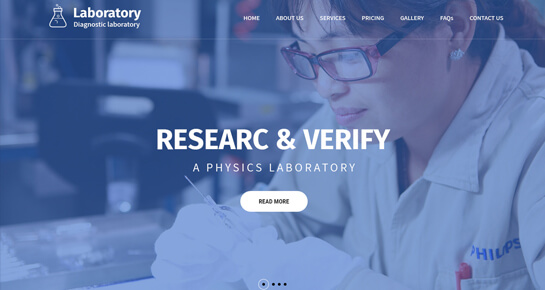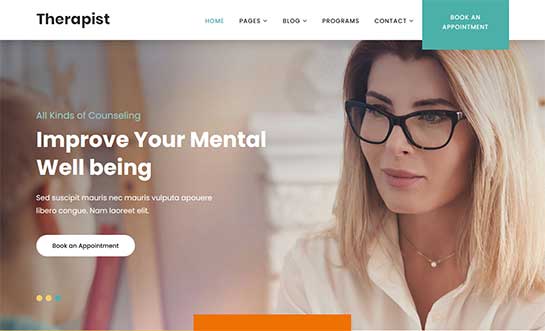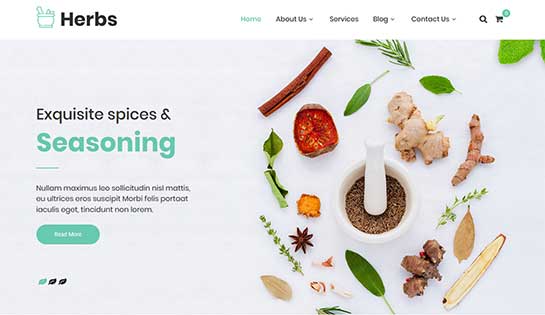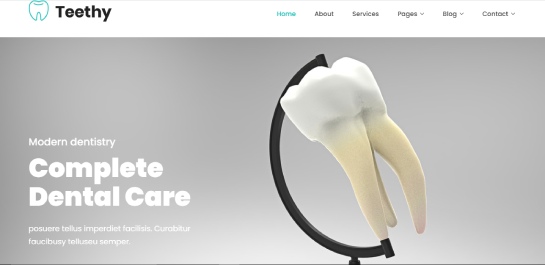 Elegant and visually streamlined, Teethy is one of the top notch dental hygienist WordPress themes that is custom built to win new streams of patients, grow revenue and boost your reputation online.
Whether you want to remind your existing patients to visit you for the regular checkups, or want to stick the attention of the new customers, Teethy can be ideal for you.
With this responsive and secure template you will find it amazingly easy to jump start your web creation and customization with tons of available options and elements pre enabled.
There is a completely manageable Customizer running for you to constantly make changes and know that your site is never old dated or unsightly.
Be sure your profile is equally serviceable on desktop and mobiles whenever your patients are trying to contact you.
Teethy will let you sit back and enjoy all the advantages of responsive design thus eliminating the need of creating separate mobile version of your site.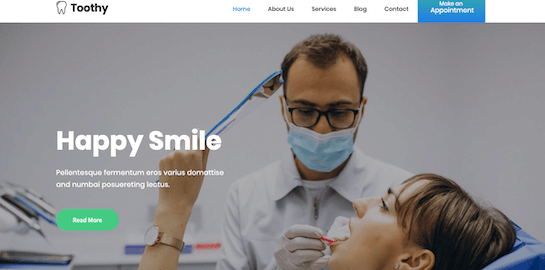 Toothy is highly specialized in getting you long waited results and groups of patients. Dealing with this beautiful and flexible, inherently versatile and smart template will not be painful with a steep learning curve required.
With Toothy you don't need special guidance, trainings or knowledge to build the castle of your success and client trust.
The saturated and fully fledged toolbox of the theme will furnish you with every single control over your dental clinic website that you can ever need.
From completely widgetized layout for footer and header, as well as sidebar areas to social media icons located here and there, from eye catchy gallery section for albums and images to plugin support for commercial and blogging purposes, Toothy generates it all.
When the Internet users look up medical specialists, dental experts or dental hygienists online, you have nothing to do but be one on the top of search results and one of the top names that come up.
With Perfect Medical it is more than possible since a perfect SEO coding is practiced with this template guaranteeing that your medical or dental practice will show up in the relevant search results.
Apart from being highly search engine optimized, this serious looking website is also powered by social media integration to advertise your content across social media platforms, as well as 100 % responsive to be usable for your mobile armed clients.
If you are a hospital administrator, doctor, health consultant or if you belong to any health-related industry then you might be looking for a theme to create a medical website. If you are really looking into this you are lucky to have an SKT Medical Pro.
This theme comes under the category of dental hygienist WordPress themes that will help you out to create a website as per your medical industry requirement.
Within some clicks, you can easily create any type of health-related website. The template is very flexible that allows you to integrate any plugin to enhance the functionality. You can make use of appointment booking plugin, contact form plugin, security plugin, etc.
The biggest feature of this theme is that it is totally compatible with the WooCommerce plugin. That means if you want to sell any fitness or health-related products or medicines.
Most people use the internet to search for a medical service near their location. So you can use one of the medical template from dental hygienist WordPress themes called Bony for creating a medical related website.
Bony has a much attractive design that will look awesome even on mobile phones and laptops. Plus point is that nontechnical people will also feel pleasure while handling websites created with Bony.
Along with this, it will help you to strengthen your relationship with your past clients. Email marketing is possible with this theme, to make it possible you just have to install a MailChimp email marketing plugin.
You can present your complete contact details in the contact us page or even in the footer area. You can also add multimedia content to your website pages without any issue.
The main features are the use of medial related icons, responsive design, a full-width header, flexible appointment booking form, etc.
If you are looking for the best dental hygienist WordPress themes for dental, medical, hospital, clinic, health website then Handy is the best template to start with. With Handy you can start your blog or even you can start creating a website without hiring any site development agency.
Handy is astonishing for creating a dentist website, hospital website, portfolio website which can be used by a physician, health-care guidelines, health blogger, fitness coaching, doctor, health specialist, etc. The template design is fully responsive and looks great on every small and large device.
You can use any page builder of your choice to create a website with the functionality that you looking for. The theme is supported by all popular page builders such as elementor page builder, Drag and Drop page builder, SKT page builder, etc.
The images used in the template all are optimized for good speed. You can also make use of high-quality images, it will never give you a loading issue. Just try it once you will love all the features of Handy.
Implement the simplest techniques and tricks Fitt offers you and reap a significantly high return on your website investment within the shortest timespan.
This medical and health based website building solution is valid not only for dental clinics and dental surgeons, but also for other health and fitness related activities, centers, studios and specialists.
Refresh your site's look and colors at every stage of its prosperity and make your own choices alive with full color changing options. You are also powered to include pricing tables stating your pricing policy, discounts, special packs and more.
Blog area can be successfully exercised to keep your readers active and involved in your posts and entries on a regular basis.
The exceptional design with tricky graphical shades and touches is not the primary concern of the best dental hygienist WordPress themes one of which is Simple. You don't need to surprise your audience with a profile unparalleled in its look and form.
Less is more is the best design approach your dental website can adopt with the help of Simple. Keeping everything easy to find, as well as your website users easy to navigate through your profile can be more productive and fruitful.
In case you are working on the limited financial means and want to save your money while establishing an online dominance, Simple is what you need.
You can easily purchase this template for almost next to nothing and also economize on its further maintenance and customization.
What makes SKT SEO as a valuable candidate among dental hygienist WordPress themes is its color palette and pixel perfect visualization. Blue and what are colors which always work for dental and medical institutions, both physically and digitally.
Therefore, SKT SEO with its relevant color combinations and neatly arranged sections is perfect in marketing your dental business to prospective clients and conversions consistently.
This time saving template can be the best response to all the online challenges and will grant you with highly durable responsive and SEO friendly platform to win the reputation and position your dental clinic deserves.
There are also more than 1300 Google fonts and more than 100 shortcodes for you to have a constant control over how your content is showcased and stylized.