A high – profile collection of dentistry WordPress themes is discussed in this article.
These dentistry WordPress themes are suitable for dentists, dental clinics and other medical – related specialists to speed things up in their dentistry business and go from where they are to where they want to be.
Today's Internet – based virtual reality is essential to the success of any medical practice, including dentistry, since the digital platform is where millions of people go to look up relevant medical information and reliable medical experts.
Hence, if you want to grow your practice while becoming one of the trusted sources when it comes to dentistry or odontology, you are only one decision away from your objectives.
All you need to do is to jump on board and create your own website to share your valuable information and be accessible for the patient base.
Advancement to the highest rankings of the Internet search engines, as well as domination of your competition with presentable digital profile for every dental procedure or treatment you specialize in can be quickly achieved via your website based on one of the dentistry WordPress themes one can find in this article.
Each of them is custom – built to be the best companion on your way to better patient engagement and social proof with its simple and affordable, yet results – driven framework.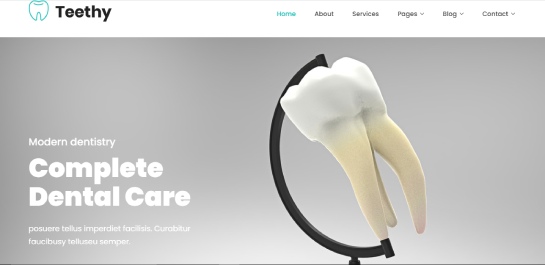 Teethy is a beast among the best dentistry WordPress themes when it comes to taking your medical information and showcasing it in the most accurate and eye – catchy fashion.
From pixel – perfect and clear visualization to well – coded and processed functional framework, every single element of the theme has gone through profound analyze and handling by our dedicated specialists.
Create your wonderful and user – optimized dental clinic website as a storehouse of your trustworthy information and let thousands of people across the globe look for and find the answers to their questions.
Write your profitability scenario with the handy toolbox of Teethy armed with responsive and mobile – friendly character, Customizer running at its core, color changing options to play with the colors of texts and background, etc.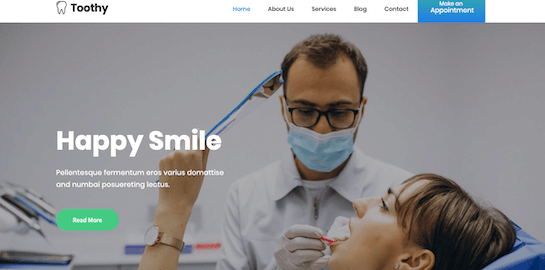 Work in comfort and stability with Toothy as another top – quality sample among dentistry WordPress themes assembled in the modern repository of WordPress.
It is one of the affordable and easy to exercise patient – engagement tools in the market so that you can easily market your services and clinic, proudly speak about its modern condition and equipment, and highlight the pictures of your satisfied clients and patients.
From cross browser compatibility to mobile – friendliness, all the aspects of responsive design have been taken care of. The same is also valid about the theme's customizable nature to add your touches to the default theme whenever needed.
The spick and span face of Toothy covers a comfy structural framework bundled with widget – friendly footer and header, as well as sidebar areas, lots of shortcodes, WooCommerce compatibility and translation – ready platform.
If you are looking at growing your dental practice, then an effective website is all you need. The digital space is very essential to the success of any business as this is the platform where millions of people go to look up relevant information including professionals in the various fields.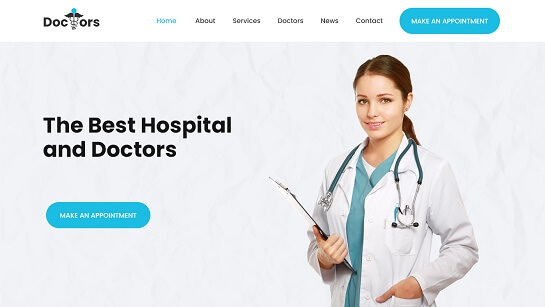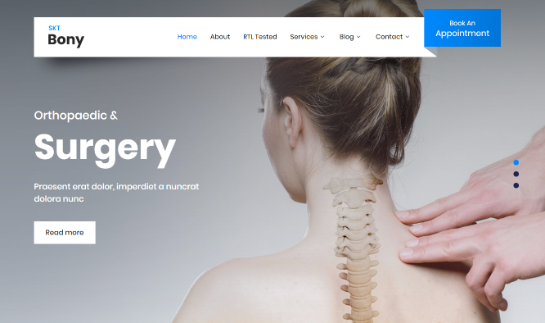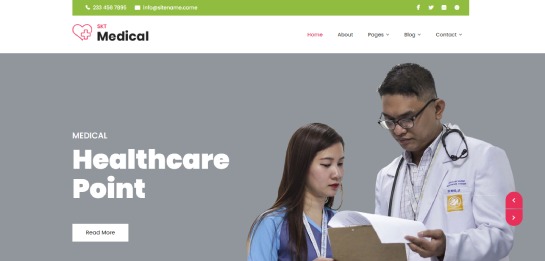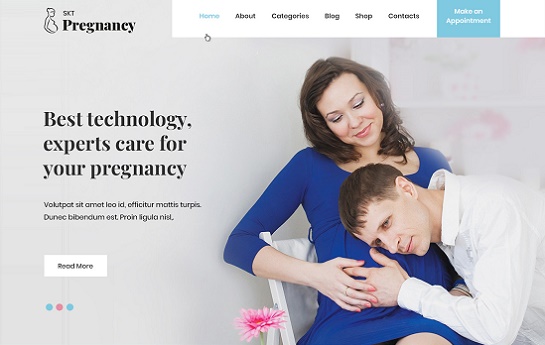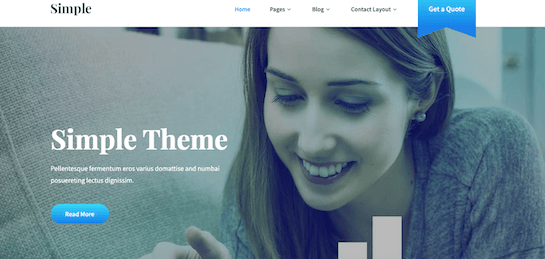 Generate lots of new revenue streams for you or your dental clinic with pretty little initial investment made while purchasing Simple.
What can be more crucial to your future medical website than clear and legible, simple yet expressive web design and user – friendly interface?
In a nutshell, Simple comes as a unique mixture of visual softness and invulnerable inner performance for you to realize all kinds of business initiatives in the online format.
Turn every website visitor into your potential patient in the future with a homogeneous unity of Simple standing for fast loading and quick performing nature.
E-commerce ready platform, 100 + shorcodes, lots of Google fonts and icons are also in the balance sheet of this template.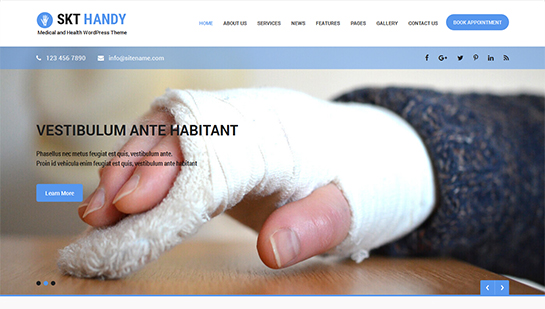 Be on the digital media bandwagon with Handy and bring all your business objectives into life through Handy as one of the exceptional dentistry WordPress themes for dentists and dental experts, doctors and pharmacists, consultants and other relevant individuals.
By the application of this truly professional and intelligent template you will have the feeling that your dental business hits its big with a top – quality team of experts working from behind the scenes.
Make your dental marketing experience affordable and even enjoyable with Handy and its optimal ingredients.
Among them are all must – have theme sections and areas for the perfect storytelling, social media integration to engage the patients via social media platforms, plugin compatibility for fulfilling different tasks and this is only half of the Handy's true potential.
Keep up with all the modern opportunities granted by the digital world with Healing Touch. Designed for the medical industry, this template celebrates clear and white – based look to draw more attention and make browsing and navigation easier for your website surfers.
Customization and management of this superb website builder will never be a daunting task for you, since it is equipped with all the primary controls and elements to create your highly – optimized and incredibly smart website.
HTML5 and CSS3 – based and hence 100 % responsive, Healing Touch is always mindful when it comes to cooperating with a wide variety of useful plugins for boosted results as well.
Whether you want your dentistry – related information be brochure – type or all – inclusive, Medicare Pro knows all the practical ways to fulfill your wishes.
It's a well thought – out and well – dressed template that is doing phenomenally well even if you are not aware of all the ins and outs of the WordPress word and its products.
Packed with error – free execution of navigation and captivating design, Medicare Pro comes with convenient theme structure with available content zones to showcase all your expertise in the medical field, your staff and assistants, their biography, offer your services and consultations, give contact details and much more.
Utilization of post and page layouts, footer and header areas, as well as cushy admin dashboard will be as easy as one two three even for non – techy website admin.
Therefore, as a practitioner in the dentistry field, we urge you to jump on board and create your own website using our wide range of Dentistry WordPress themes- where you'll share with your clients and potential clients, valuable information with ease.
A well-developed website with presentable profiles and descriptions of each procedure or treatment you specialize in can help move your site to the top of the internet search engines as well as help you dominate over your competitors.
Content is also important. You can have a perfectly built design for a website but without the right content, it will be unfeasible.
A person's physical beauty is enhanced by a good and healthy dental formula. On the other hand, dental care is solely dependent on the efforts of an individual. We brush our teeth at least twice daily and floss just as much.
If we stuck to the simple rule of seeing a dentist regularly for check-ups or eating a healthy meal, then we wouldn't have any problems with our teeth. Certainly, we wouldn't need dentists.
Dentists are always encouraging their patients to adhere to the above rules but since unhealthy fast food is inviting, those dental visits become inevitable.
When patients are sourcing for a good dentist, images and especially those of transformations always draw them to you.
They say a picture is worth a thousand words. This statement could not be further from the truth. The only way to attract patients to visit your dental clinic or business is by using high definition images that tell of a story-a story of motivation, beautiful smiles, and easier payment and booking methods.
Patients searching for a dentist need to see more than just a website. They need to see up to date information about you and your website as well as your physical location.
If they do not find the information they are looking for on your website, they will definitely go to the next. Thus, make your website a hub for all information, where patients can always go to for answers.
Our collections of Dentistry WordPress themes contain affordable and easy to exercise patient-engagement tools that will enable you to market your services with ease.
The themes discussed hereunder are perfectly designed with dentists in mind to enable them to showcase their medical information in the most accurate and eye-catchy fashion.
Each of the Dentistry WordPress themes is custom-built to be the best companion on your way to better patient engagement and social proof with its simple and affordable, yet results-driven framework.
These themes are suitable for dentists, dental clinics and other medical – related specialists to speed things up in their dentistry business.