Content Sharing WordPress themes have been handpicked and listed for your perusal.
WordPress is the most popular content sharing platform of them all. More than anything else, WordPress is tailor made for that purpose and anyone can manage their content website easily from the backend.
There are all the tools and options available for adding more content, editing them and putting up the best-edited version.
There are hundreds of content sharing WordPress themes out of which we have handpicked top ten content sharing WordPress themes for your website to get popular and look stunningly beautiful.
Just install the best theme you like of them and edit out the sample content, choose the layout and get started with content sharing website to reach out to your targeted visitors.
It is one of the most attractive content sharing WordPress themes where you can have awesome background images and the layouts are tailor-made to make your blog cum website successful and leave a long lasting impression on the visitors.
There are different sidebars to show featured posts, different grid, and list views as well as over 500 fonts with icons.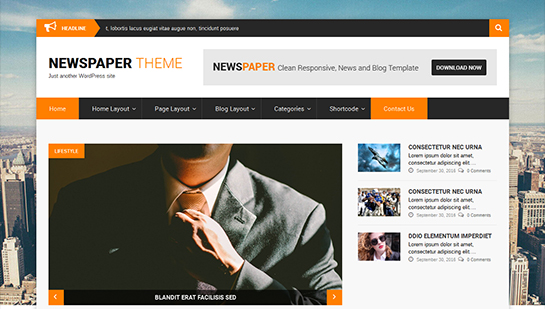 It also comes with WooCommerce integration in case you want to provide some services and sell some products related to your niche. There is ticket line news bar for regular updates. It is SEO friendly and compatible with all on-page SEO plugins which are important for content writing.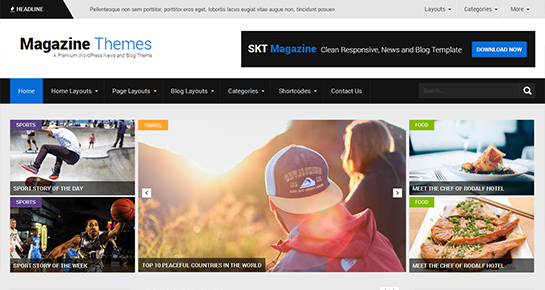 It is a perfect content sharing website theme and responsive on all devices and platforms with different OS. There are more than 10 options to list your content beautifully on your website homepage.
Along with that, it comes with several slider variations, gallery variations, and necessary pages. It has multilingual support for reaching out to global people. So many shortcodes are there to embed different items on the contents to make them more eye-catching.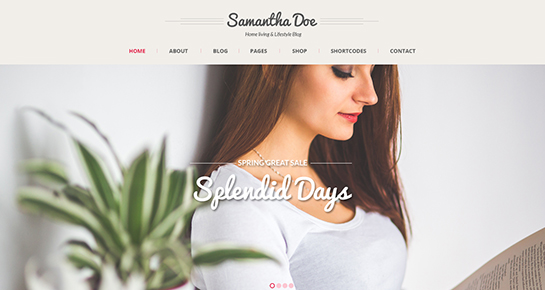 This is one of the best content sharing WordPress themes if you want to have a blog on feminine content. It could be shopping, lifestyle, makeup, fashion but with female audiences in mind. Each and every girl would love it and you are sure to get a wide range of subscribers and followers easily.
It is mobile friendly and people can check your website on the go. It is clean and power packed with designing items like buttons, icons, and boxes.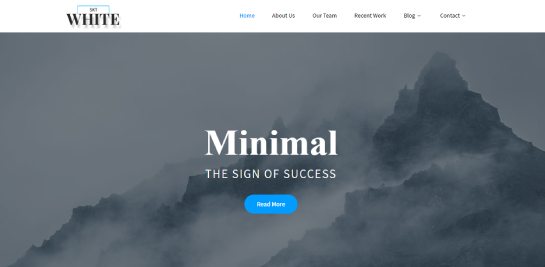 Content sharing website should ideally have a white background because that is the popular trend. SKT White Pro is one of the bestselling content sharing WordPress themes and it is quite simple yet addictive.
You can have as many as 10 images on the slider with beautiful transitions effects. There are shuttle animations on the homepage that are acting as visual triggers.
Lots of shortcodes are present such as pricing table which will come handy for certain types of contents. It is compatible with all devices and browsers to show retina ready resolution.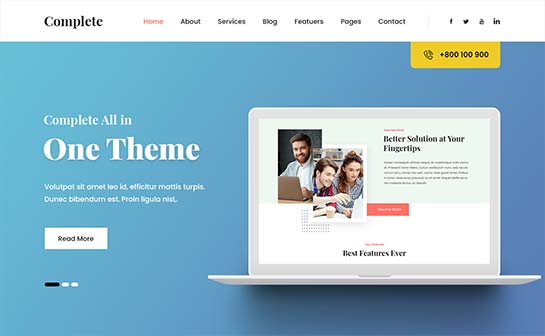 This is a wonderful multipurpose theme and probably the best to be used as one of the content sharing WordPress themes to design a stunning website.
It has some of the best sliders and gallery options. You can change color, font, and every other component quite easily. It is translation ready and has integration with social media.
If you are going to use it as a lifestyle or shopping suggestion blog, then you can put the links to buy those products directly from you through WooCommerce. There are options for placing widgets and unlimited designing elements.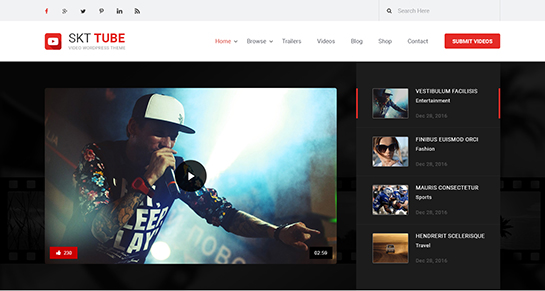 This is one of the best content sharing WordPress themes for those creating video content. Video content is getting popular with every passing day and it is the best design to upload video content instead of YouTube and get as many web traffics as you want and earn money from it.
It comes with amazing video sliders and there are over 30 different variations in sliders that you can have at the different sections on the homepage or inner pages.
You can also show images and other contents easily. Even though it is a video content sharing theme, it has high loading speed.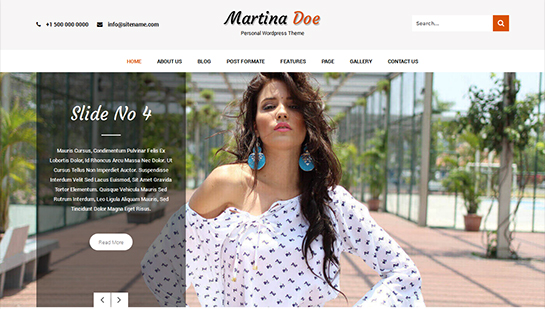 This is one of the ideal content sharing WordPress themes, especially for popular personalities. You can share your own stories and daily activities once you have a certain fan following. It has stunning design and would reflect your personality beautifully.
Every section on the homepage is unique and adds variety to the overall representation of content. Social media profile integration and sharing plugins will help to make the website viral in a short period of time.
Every artist wants to have blog or content sharing website where they can share their thoughts and works with the entire world to get noticed and appreciated. There are multiple variations in header and footer layout to design them as per your convenience.
The layouts are oblique to make it creative. The color combination stands out and the use of multiple designing components is totally cool to watch. It is also SEO friendly to give you a higher rank of search engine and you can install plugins for on-page SEO.
This is a WordPress theme for creating content of food items and recipes. Recipe blogs are very popular on the internet and it also gets considered as health blog.
The recipe section is totally mind blowing and you can show multiple recipes for every category of food very beautifully.
There are several useful shortcodes and menu options. The graphics are flat but eye-catching and you can show premium and features content on the slider.
This is ideal for a travel blog and travel blogs are one of the most followed and searched content on the internet. It comes with live customizer for editing and designing the website the way you like it.
There are advanced shortcodes and plugins to make the blog unique and stunning. Several templates are available for designing inner pages and there are over 500 fonts with icons that will come very handy to write impress content.
These are undoubtedly the best content sharing WordPress themes you can have to design your desired website exactly the way you thought it out. They have all the support and functionalities to make your website go viral and popular.
If you are planning on launching a content sharing website, then you could do no better than choosing a WordPress platform for the same and you can get the process started by checking out some of our content sharing WordPress themes.
Choosing the right theme for your website is never easy and given the fact that there are so many content sharing WordPress themes to choose from, your work has just gotten harder.
This is why you may want to follow some of the tips posted below for choosing the right theme for your website.
Just two quick tips, always check if the WordPress theme allows you to customize the layout, not all the free ones allow you to customize the layout as per your preference.
So if you are planning on choosing a free theme for your website, then you may have to search a bit until you land the right one.
All themes come with layouts and templates but the premium ones come with advanced editing features that enable you to customize it from scratch along with page builder tools. So you may want to check some of our premium themes as well.
Granted, that you are mulling over the various content sharing WordPress themes and deciding which one you want to go with. But you may also want to pay attention to some of the tips posted below which should help speed up the process and enable you to choose the right one quickly.
Easy navigation: When checking out a theme, always do a demo since that can tell you how the layout works. You can then make an assessment as to how easy your site is to navigate and locate relevant information.
Ease of access and navigation play a crucial role when search engines rank your site so it is easier to navigate your site, and so the higher your rank on SERPS.
Customization: Always, make a point of checking out if the theme allows for easy customization; most of the free ones do not so check the same out.
It is important that you are able to customize the theme and the layout as per your preference so that you do not get stuck with anything that you dislike.
Advanced features: As mentioned earlier, each theme comes with its own set of add-ons, such as detailed templates for invoicing, page builder tools, customized error pages and much more.
So you need to decide what you want on your site and see if there's a theme that offers you the same. Remember, a good theme would enable you to design a custom error free page with the click on a button so that's the sort of theme you should be aiming for.
These are some of the tips that should help you choose a good content sharing WordPress theme; at the end of the day, your layout should be designed in such a way that it makes it easy for you to add, approve, modify, edit and even delete content with the click of a mouse.