Chinese restaurant WordPress themes for Chinese are discussed in this article.
These Chinese restaurant WordPress themes are suitable for Chinese restaurants and eateries, sushi bars, as well as Chinese cuisine and food – centric websites.
The concepts behind the Chinese food and eating culture are well – known not only in the East Asia, but also in other corners of the globe.
Each dish and cookie has its own philosophy and is highly traditional.
It incorporates the old Chinese attitude towards food that is far more than just a burst of smell.
Today, Chinese eating traditions are becoming more and more accepted and applicable throughout the world.
They have already managed to become a favorite ethnic cuisine in certain localities and areas.
With this dazzling advancement of Chinese restaurants and food chains which are being put into circulation, your own one may lack popularity or client loyalty if you don't own a presentable website for it.
In this article we have put together some of the most practical tips among Chinese restaurant WordPress themes for Chinese to establish his Chinese restaurant, take-away, cuisine, chef or another relevant website.
From your unique and traditional food to online menu and address, any kind of content can be hosted by those templates in the most customer – centric fashion.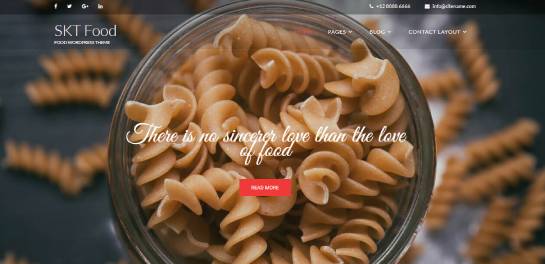 One of the leaders in our collection of Chinese restaurant WordPress themes for Chinese is the theme called SKT Food. Highly competent and intelligent in what it is doing, the theme shares the best qualities approved by the modern WordPress community.
Although the default version of the theme is ready for the instant exploitation, you are welcome to add your own favorite touched to it.
The theme's admin panel is wonderfully easy in usage so that you can control everything from behind the scenes. Without time – consuming and coding processes, you are capable of adding your Chinese food information, share recipes in separate recipe section, showcase menu items of your restaurant, etc.
HTML5 and CSS3 – based, SKT Food comes powered by total responsiveness, search engine optimization and e – commerce – ready functionality.
Ele Chocolate is one of the multi – purpose and bewitchingly attractive modern templates ready to cater to your traditional Chinese restaurant or another food – based business.
Super flexibility and precision in performance are what characterizing this template best and rank them among the strongly – advised. Ele Chocolate boasts inherently resilient and reliable layout with premium – quality features ready to demonstrate your unique restaurant.
Present your menu and its items, hospitable staff and comfortable atmosphere with ease and result in boosted deliverables soon.
You don't need to worry about spending too much money on the acquisition of a template to fully rely on. Ele Chocolate saves your financial means and provides you with powerful toolkit at an affordable price.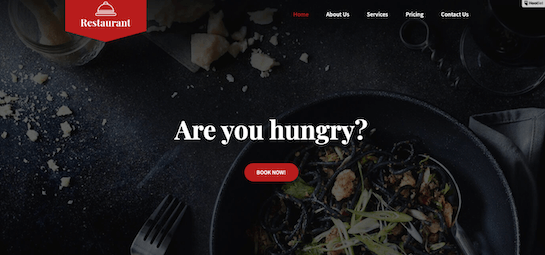 The next truly real time – saver for you to get your Chinese food or restaurant website ready and effortlessly running is Ele Restaurant.
No more fuss around posting or editing your restaurant – based content and images the way you want. Ele Restaurant takes care of all the nuances when it comes to the theme's customization and management anytime and from anywhere.
As one of the creative and eye – catchy Chinese restaurant WordPress themes in the WordPress library of food – centric themes, Ele Restaurant perfectly balances between easily digestible and invincible character.
Impressively smart and secure, it comes bundled with color changing options, shortcodes of different nature for content setup, page and blog templates to choose from and much more. SEO – friendly coding, responsiveness and translation – readiness are all added to the theme as well.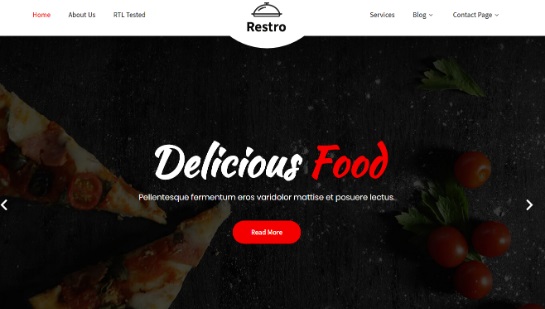 Another valuable contribution to your Chinese cuisine related website can be in the form of Restro. Establish your challenging website, keep it fresh – faced and entertaining, informative and chic all the time and don't miss a single diner to your competitors.
There are home, about us, our menu and gallery sections at your disposal to categorize your content effectively.
Footer and header areas can be the information centers of your restaurant so that your customers can quickly get in touch with you.
There is a nice – looking homepage slider to greet your website visitors with drool – inducing images of your menu items. With Restro you are also authorized to control the look and feel of your website with color combinations, Google fonts and icons.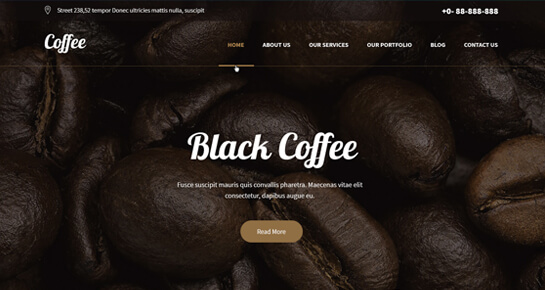 SKT Cafe Pro is highly comprehensive and flexible, while entirely lightweight and admin – friendly. It can be the best stimulus for your future success and larger customer – base. What makes SKT Cafe Pro a must – have product to present food originating from different parts of China is totally durable and well – managed framework.
Moreover, it aligns with an impressively beautiful visualization of the theme for better visual influence. Homepage slider is the best for displaying the appetizing photos of your delicious offers.
Blog are together with social media integration are also included in the theme's package. Additionally, the theme goes hand in hand with all the major claims put forward by the modern WordPress community.
With shortcodes – based SKT Cafe Pro you will never stumble across any website behavior, distorted images or heavy loading either.
As it is humorously stated, "The Chinese eat everything with four legs, except tables, and everything that flies, except airplanes." It means that you need an extensive digital platform that will also be feature – rich to showcase your rich menu and dishes in a presentable way.
Perfect Food is one of such all – inclusive and plugin – compatible Chinese restaurant WordPress themes ready to proudly deliver your multi – dimensional content.
If your website does not have a mobile – optimization, you are losing customers. Therefore, all the aspects of mobile – friendly coding have been practiced with Restro so that your mobile –users will feel appreciated and satisfied.
It will also let your customers on – the – go check out your contact details, location, make online reservations and much more from their portable devices.