Use WordPress as the platform for constructing the website and there are some awesome cake shop and cake WordPress themes available.
These cake shop and cake WordPress themes have stunning designs and functions so that you can sell the cakes online.
In the current scenario of the digital world, offline presence can hardly make your business and store successful.
It is high time for any business to go online and sell products like never before. If you have a cake shop or brand, an online website can do wonders for your business in terms of sales and revenues.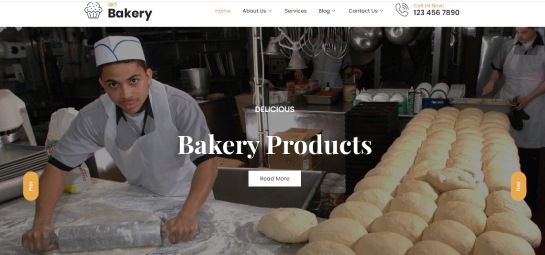 This is undoubtedly one of the best cake shop and cake WordPress themes to get your store online. It is best for local stores so that people can search them up on the search engine and social media and order cakes.
Home delivery service of cakes has become popular as people want to get cakes delivered at home during special events like a birthday.
The theme has amazing sliders and galleries and the overall color combination is stunning. The design is quite organized and theme is clean. It is SEO and SMO friendly. There are widgets to show special offers, timings, and payment gateway for direct transactions.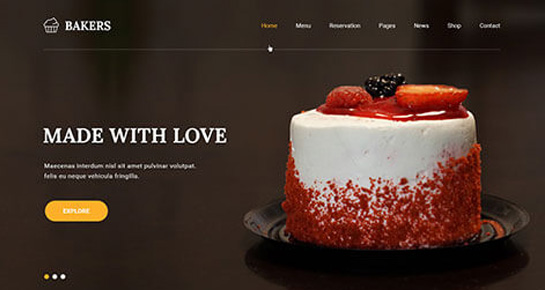 This is a lightweight WordPress theme with cross browser compatibility and you can design supreme cake shop. It has some of the best galleries, contact forms for booking and various shortcodes for embedding items in contents.
It is SEO friendly and the coding is done accordingly. It has social media integration and unlimited fonts. You can place widgets in different places like header, footer, and sidebar. There is also a blog section to write recipes and hype different cakes.
This is a unique theme and suits beautifully as one of the best cake shop and cake WordPress themes. It has full-width slider and there are creative transitions.
The menu's design is quite innovative and you can use any standard page builder to design the inner pages using multiple available page templates.
There is an unlimited supply of icons, fonts and shortcodes. You can edit anything and everything with live customizer.
This is one of the bestselling cake shop and cake WordPress themes. Cake related websites are mostly dark in color because dark color is getting premium value and increasing brand value like never before.
There is a collection of classic icons and buttons which shine brightly on top of a dark background. The texts get highlighted better as well. It is retina ready and different type blog templates are present.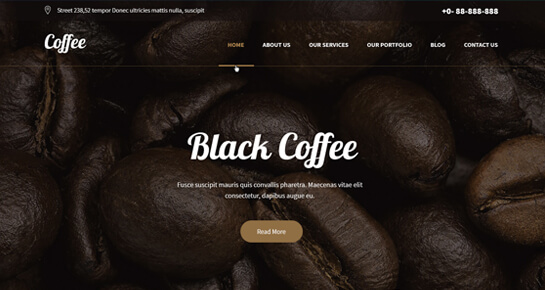 This is one of the best cake shop and cake WordPress themes that is mobile friendly and it can be used to sell cakes that will take care of excessive calories in pastry.
It is fully responsive and has WooCommerce integration. The homepage has 10 sections and it comes with testimonials, awesome galleries, and necessary pages. It loads faster than ever and can be designed by anyone without any knowledge of coding.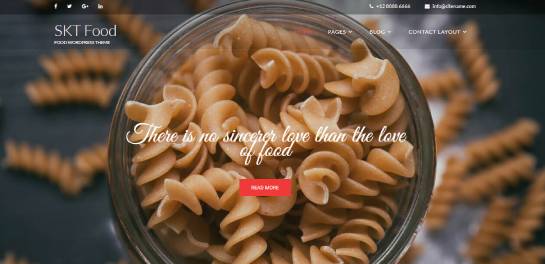 It is one of the best alternatives to SKT Food theme. It is quite different in design and most importantly, it has some unique features.
There are a recipe section, blog section, and special items section. It is WooCommerce compatible and through advanced contact plugins, one can easily make a booking and pay beforehand for discounts.
There are several variations available for sidebar widgets, header, and footer to list useful offers and deals. The design is flat and everything is editable completely. You can also use this theme to create food blog where cakes are the main attraction.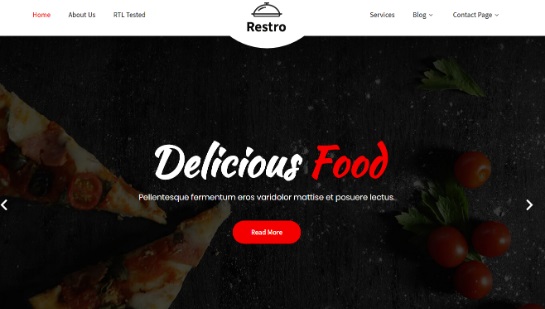 If you have a restaurant or a café where cakes are the main items, you should use this theme to get your website online. People can book tables and apart from cakes, you can have other items as well.
It is retina ready and graphics items have free licenses. The background of different sections can be changed and one can use maps, videos or other graphical items for the background.
There are so many icons and fonts that cake websites need for headings and visual content. Prices can be listed creatively and menu section is beautifully designed. It is also mobile friendly with fast loading speed.
There are many Coffee Shops where cake is a special attraction. Other than that, you can use the theme to turn it into one of the cake shop and cake WordPress themes.
It has beautiful pricing list, awesome galleries and layouts, superb portfolio pages where you can have premium products, and feature-rich slider.
There are many standard pages already present with sample texts and over 8 different page templates are available. It has E-commerce support and the color combination is the most important factor about this theme to sell so well.
This is going to be one of the best cake shop and cake WordPress themes and you can design it the way you want it with live customizer, shortcodes, fonts, icons and different color schemes.
This is truly a complete theme from all aspects. You can have inner banners for different sections and there are multiple variations for header and footer set up. It is translation ready and appears equally great on all devices.
This is a multipurpose theme and is one of the best cake shop and cake WordPress themes. It has all the designing and functional components to make your website the way you want to. There are powerful sliders and galleries, hundreds of shortcodes and live customizers.
Every component start from color, text, design, layout and fonts with icons can be changed easily. It is fully responsive and has passed Google mobile friendly test. It is SEO ready and there are awesome page templates for inner pages.
These are the best cake shop and cake WordPress themes through which you can virtually set up your cake shop online and sell better than your offline stores.
They are flexible in terms of adding new sections and the eye-catching design will attract customers more than anything and increase your brand value.
The cake is such a food item that is popular among all age groups and it is a must thing for celebrating occasions be it's a birthday, anniversary or a farewell party.
So if you run a cake factory or planning to open up a cake shop then all you need is to promote your business to your potential customers to start selling and making a profit from the first day itself.
During earlier periods, people relied on newspapers and physical billboards to spread words about their business among the potential consumers. With the advancement of technology, the marketing and promotion game shifted itself to online mode.
In order to excel in online or digital marketing, the first and the foremost step is to present your business offerings to your clients in the form of a website.
Earlier, website building and maintaining either required a lot of time or money to invest. But with the introduction of content management systems, building a website from scratch is a no-brainer at all. One of the popular CMS tools is WordPress and there are various themes both paid and freely available.
Using this tool you will be able to make the perfect looking yet an interactive and flexible website. These cake shop and cake WordPress themes have search engine optimization built to its core that will really help you to reach audiences that do not commute through your cake shop's location.
You may redesign your website's homepage by filling it up with high-quality images of different types of cakes that you offer to your customers with the price details in a grid format to allure your potential visitors and making your business transparent at the same time.
With the help of these WordPress themes, you could also include a full-length slider with your latest cake designs to give a touch of sophistication to your website.
Not only this, you can also customize the colors, fonts, header and footer of the website to give a unique touch to your site. With the help of these themes, you can extend the functionalities of your website by downloading and activating different plugins.
Suppose you not only want to display the cakes but also want to sell them online, then definitely go for the Woo Commerce plugin that supports different payment gateways and will allow ordering cakes right from your website.
If you own a cake shop, you definitely want people to talk about your cakes and chocolates. So, you must consider the social media plugin which will allow users to share the content of your cake website on various social network platforms.
This will help you to pull customers from various corners to your website and in turn, will help you to maximize your profit.
With the introduction of open source CMS like WordPress, your site becomes vulnerable to security threats and issues.
But with the use of these cake shop and cake WordPress themes, your website will be fully wrapped up with advance security features ensuring that no data gets stolen from your site.
So, if you want to prosper in cake and chocolate business and wants to connect with more and more customers to maximize your revenue, then you must consider building an interactive, powerful yet elegant looking and flexible website with the help of these cake WordPress themes to promote your business to your potential future clients.