Thoroughly worked – out bistro WordPress themes are discussed in this article.
These bistro WordPress themes can be used for all kinds of food and drink – related websites and blogs, restaurants and cafes, beach and resorts, hotels and hostels, bistros and pubs, pizzerias and beerhouses, snack – bars and eateries, lunchrooms and taverns, etc.
Standing out in any food – related business is vital for your ongoing viability and access to a larger customer – base. Many restaurants and cafes, pubs and bistros are spring up in your locality and thus competition is becoming more and more forceful with each passing day.
In this challenging situation having a delicious looking and appetite – inducing profile can be the best stimulus for the future success and recognition of your food – based business.
Your presence in social media platforms and even advertising, as well as word of mouth will for sure contribute to your business, but what about showcasing your whole profile with all – inclusive content and right instruction for all people who are looking for a nice place to have a quick lunch?
This is where alluring and powerful, client optimized website comes into play to put all your website visitors in the center of attention.
Let's dive into the list of bistro WordPress themes prioritized by us to help you get your presentable and visually captivating websites up and running easily.
Rather than excavating the whole material available on the Internet, we have simplified your work when it comes to choosing the right template to revamp your old website and give it a new face or starting everything from 0.
Getting your business online is the best strategy to reach maximum users and target the market. If you are planning to create a website for your restaurant based business then Bistro is the platform that is crafted for you. A bistro is a restaurant and bistro WordPress theme which is included with the demo content.
The main target of demo content is to sell lots of burgers. You can recreate your website as you want plus the services you want to offer with Bistro.
It is very handy in nature that allows you to customize the website most effectively. You can save lots of time and effort while using the number of shortcodes for enhancing functionality.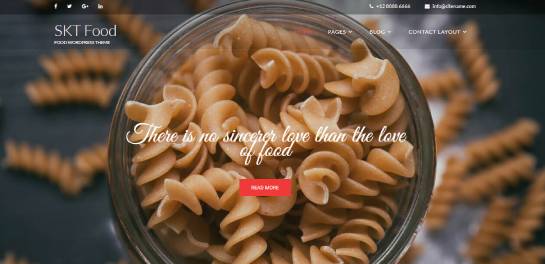 In case easy to navigate options and perfect functionality are priorities for you, then you are in the right place to greatly benefit from SKT Food ready to turn all your expectations into reality.
This vigorous and high –end template is projected and launched to do a bang-up job catering to your content categorization so that it will be easy to look for and find for each and every website surfer.
Responsive and mobile – friendly, with preloaded shortcodes package, SKT Food is the one to provide the website admin with a bird's eye view right form the theme backend for any kind of management intervention.
We are totally excited to present you thrilled the harvest of our work in the face of Ele Chocolate to help you monetize your digital presence.
It is one of the most dependable and resourceful, artificially intelligent and smart bistro WordPress themes balanced between simplicity and feature – rich character.
This food and recipe template is inherently responsive and cross – mobile compatible so that all your potential clients will be able to review your offers and menu, reserve lunch or table while on the move. Hence no fuss around illegible or low- quality content or images when accessed by any portable device.
In the ongoing battle of occupying top positions in the given industry each restaurant or bistro needs an insatiable thirst of new waves of clients and customers.
One of the aggressive strategies to persuade them to visit your place is teasing them with high – resolution images and photos of your dishes and snacks, unique meals and other offers.
Ele IceCream is coded and developed taking into account all the above – mentioned statements and not only. It means that any food – centric online manifestation is inevitably condemned to the nearest success and social proof with this template.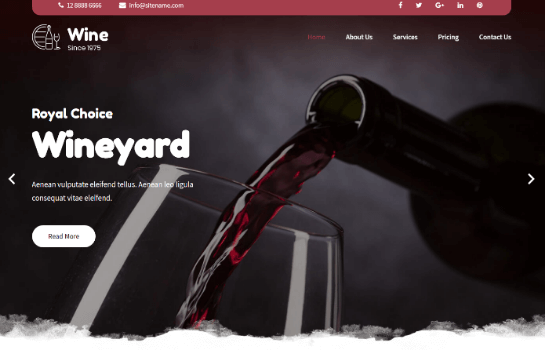 In case you are looking of a mixture of value and affordability, challenge – ready operational framework and lightweight performance at the same time, look no other way than Wine Pro as one more top – rated product worth having its place in our list of bistro WordPress themes.
Insert all your information into the given sections and areas and showcase your top images via the homepage slider with animation and other controls.
Translate your content into any target language so that tourists and foreigners visiting your city or town will feel privileged to understand your true nature and aesthetic beauty.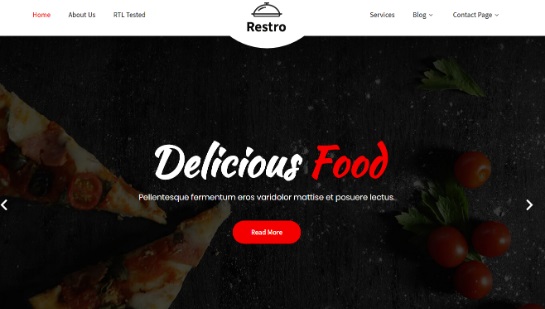 "What's on menu?", "Where it is located?", "How can I reach there ?" and other questions of the same line are constantly in the customer's mind during the process of decision – making.
Hence, one of the primary concerns of every bistro website owner should be the satisfaction of client's multi – dimensional inquiries catering to your business and its offers, specialties and advantages over others, as well as detailed contact information, ect.
This supposes and entire content creation and customization ecosystem on the basis of your website. And it can be Restro of SKT Production with its avant – guard nature and general – purpose, responsive and mobile – user friendly character.
Hence due to its all features it is suitable candidate for the bistro WordPress themes category and topic.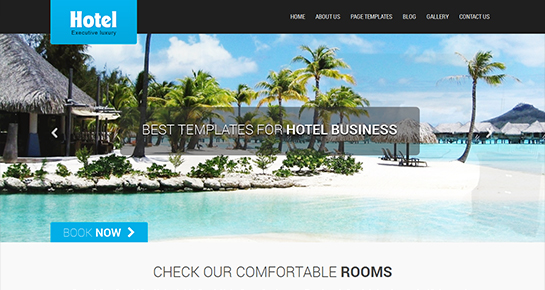 Self – hosted and GPL – based, amazingly soft and susceptible to any kind of customization controls, Stay Here is another top – quality sample in the repository of bistro WordPress themes to choose from and thus make a valuable investment in your online profile.
Ready to compensate every single penny spent on it, this template is experienced in hosting any kind of food and drink, hotel and vacation and other relevant content with pride and accurate text and image zones.
From color changing options to gallery management, from calls to action to blog availability, from preloaded icons and shortcodes to ready – made template to use as it is, everything is wrapped up in a cost – effective template.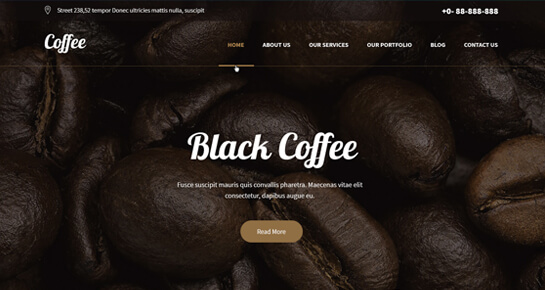 The sensuous aspect of food images and photos are still alive and well. Hence the importance of visual impact through your high – quality images and the overall appetizing visualization of your bistro website can never be underestimated.
To say that SKT Cafe Pro is tailor – made to shaping an exclusive product for you is equal to saying nothing since this template is rich in every given aspect – from external to inner.
Visualize your business through available tools of the theme, such as possible sliders, backgrounds and gallery, choose from the given fonts for the impeccable typography and add whatever plugin can assist you in your operations to better results.