The best video production WordPress themes have been sort out for videographers and video bloggers, digital agencies and experts, video portfolio owners, film makers and directors, cinematographers and filmographers, etc.
Video materials are widely and successfully used in the modern virtual domain as one of the main methods of transferring information, presenting portfolio, organizing distance lessons and tutorials, summarizing specific projects and programs, etc.
Though the video and video communications industry is vast and multifunctional, it is heavily based on today's digital platform.
It exercises new channels of visual content dissemination rather than giving its preference to the traditional ways such as television.
The advantages of such kind of video materials dissemination through the online channels are limitless, starting from the accessibility for disabled people to attend certain video classes and lessons to letting video operators manage their videos from every part of the world.
Well, having a video blog or website is not a luxury anymore.
If you are a famous video production company working at an international level or a startup video agency creating interactive video materials and movable images, here are some of the smartest video production WordPress themes to give a try.
Or, if you already have a video production or video based website and eager to make it widely attended by thousands of potential clients and customers, partners and fans, you are also welcome to check our list of the best video production WordPress themes.
Kicking your old looking and unsightly website back into gear with one of those dynamic and spirited templates will be primary proportional to the boosted results of your site and better client concentration on your profile.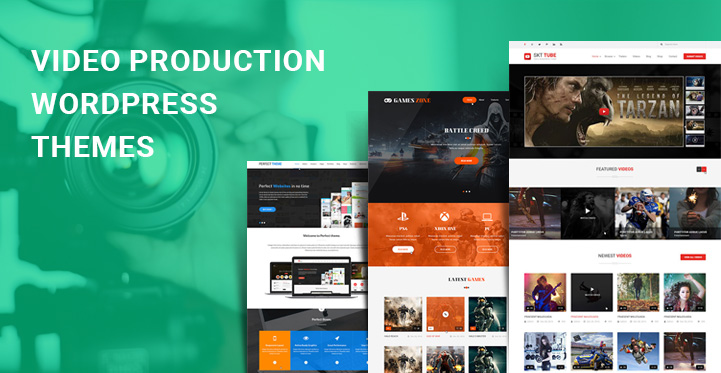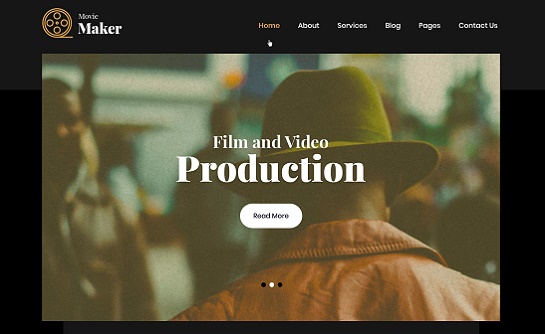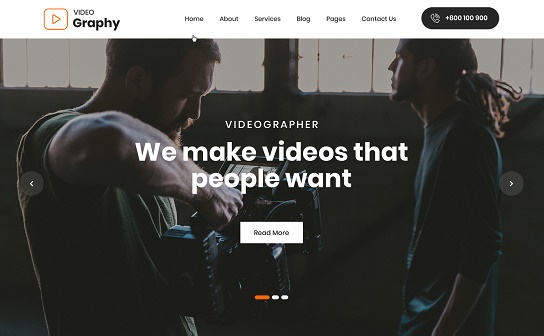 SKT Videography which is just ready to launch your new business website and explore services and share information on your latest projects. With SKT Videography, the website creation task for a movie agency or film festival will be very easy.
Not only you will find an easy solution to add information to your projects but also you can add FAQs, blogs, and contact details very straightforward.
The theme is included with inner pages. However, it supports 5 level drops down menu to make your website fully informative.
The template has the complete support of an e-commerce plugin to help you in selling physical products and digital downloads directly from your web pages. Other than this you can easily collect payments by integrating various payment gateways.
Elementor and Gutenberg Editor works perfectly with video product WordPress themes. However, these page builders ensure that you are able to create your online presence as per your business needs and new design trends.
We ensure that every person related to the entertainment industry will appreciate its designs and features.
Whether they are looking to market the latest projects or looking to advertise their movie-making skills online, SKT Videography is the best solution for all your needs and it is successfully designed to match your dreams.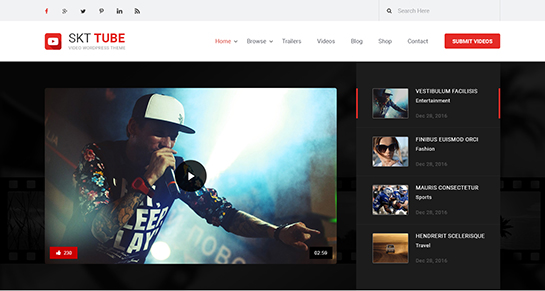 SKT Tube is one of the top rated video production WordPress themes and comes with ultimate audio and video support.
It is custom built to host as many video materials as you want to share with your audience though video slider or a separate section on your profile.
Getting started with this wonderfully vigorous and dynamically coded template will be surprisingly convenient for a website admin with any level of WordPress knowledge or web development.
With tons of variations and options to choose from, layout and framework controls and pre enabled features, making the most of this web builder will be a breeze for anyone.
Video shortcodes are enabled right from the start for you to apply whenever needed in order to embed different video materials and files, play them back and more.
Multilingual readiness of SKT Tube together with responsive coding and commercial ready framework is also perfectly completed.
FilmMaker is the next interactive and visually captivating template ready to deal with any kind of video materials and showcase your video production business in all its charm.
From game and app developers to digital agency experts and marketers, filmographers and film makers, cinema website admins and other video related businesses owners, anyone can quickly reveal the whole working capacity behind the FilmMaker.
All in all, this unspeakably potential and complete template reasonably faces all its responsibilities and will never end up in making your website irrelevant for your audience.
Perfect responsiveness and mobile friendliness are ensured to provide the stability and legibility of visual and textual your content across as many devices and platforms as your web viewers will choose to use.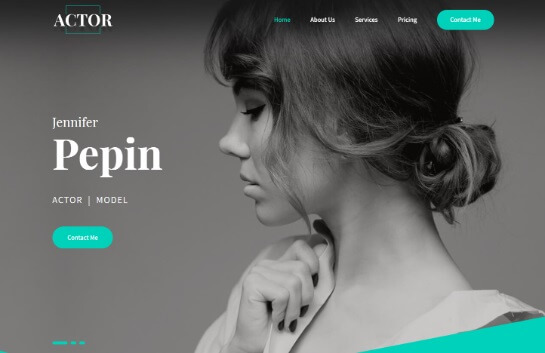 SKT Actor is the unity of all the modern web design and coding preferences you are seeking among video production WordPress themes available for now.
It is one of the best selling templates ready to guarantee the online success of absolutely any kind of video related industry or field representations and not only.
Basically, no matter whether you are a video producer or a person with another specialty who wants to market his services or products through video materials,SKT Actor will turn to be a real magic maker for you.
This well thought out and absolutely durable framework is rich with diverse functional and visual capacities and includes dozens of essential and secondary features to make sure your website is looking and working exclusively way.
From making your videos span in the background area or showcasing them on a homepage slider, anything is possible with SKT Actor.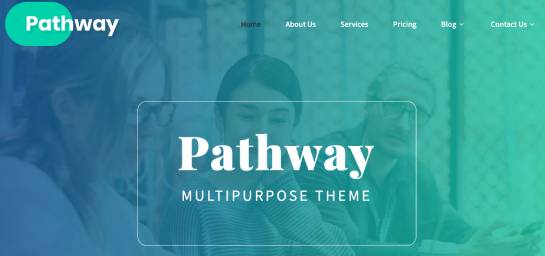 Video bloggers and producers will be pleasantly surprised by the diversity of capabilities SKT Pathway PRO may provide them with.
This well equipped and visually captivating, technically persistent and high quality template is easy to customize and modify with your preferred colors and font types, sections and boxes, widget friendly areas for posts including slider, footer and header, etc.
Portfolio section with transition effect is at your disposal to compactly arrange all your video materials and other portfolio items, add, edit and remove them whenever needed.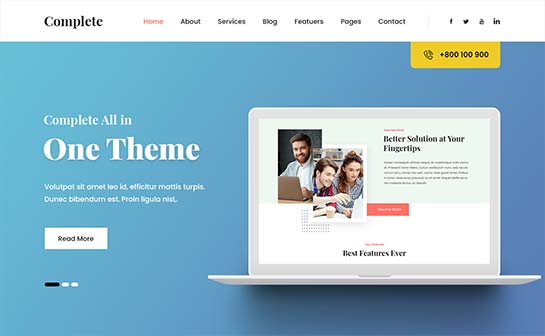 Complete Pro is another top notch and user centric website builder you will for sure like.
This highly professional and intelligent template is included in the collection of the most powerful yet cost effective video production WordPress themes to make your video materials and productions blisteringly displayed through your posts and pages.
When it comes to boosting your connection with the audience or communicating your message to them, nothing beats image and video materials.
In this relation, Complete Pro has been developed to make it effortlessly suitable for you to add the best images and videos as a background and let them convey your expertise in the relevant field, tell your story or more.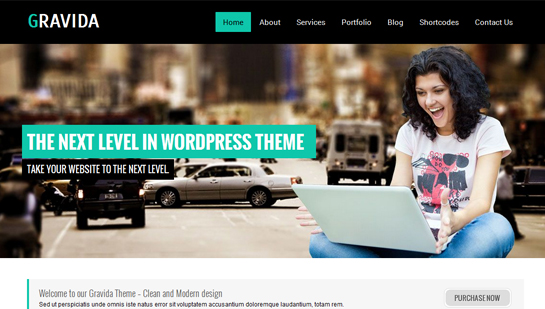 Gravida celebrates modern design with effective graphical and animation solutions. This template is multipurpose with huge functional volume to move your website to the needed direction.
The simplicity of adding your videos and marketing your video production agency with is galvanizing. Portfolio section is ready to display your videos and images, as well as other portfolio items.
Customizer based and fully controllable, Gravida delivers multiple page and post, layout and shortcodes controls and selection options, blog section for sharing teasers and trailers, press releases, news and more.