Let us give the best typography WordPress themes the attention they deserve.
In this article you will find some of the most popular templates designed and coded for typography and text based websites, authors, e – book writers, editors, bloggers and other individuals dealing with the art of typography.
Typography is one of the artistic components included in the development of any successful website or blog. It acts as the aesthetic visualization of what is going to be delivered through the website and as such can have a deep impact on the reader.
Whether you are a graphic designer, developer of a theme or a future admin of website, taking care about the right typography of your site to match its style and nature is of paramount importance. And this refers to any kind of website, whether typography or writing – related or not.
In this article we have collected user – centric and affordable typography WordPress themes, where any author or writer, typographer or print house manager will find the most convenient one for his needs.
Additionally, apart from the pre – enabled typography, those products are Google font – based and will give you an ultimate control over your website typography and font styling.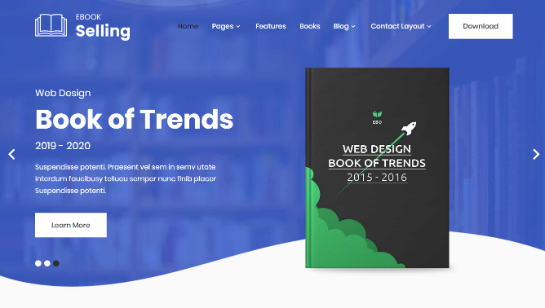 SKT Launch Pro is dynamic and powerful template foreseen for startups, small and medium – sized digital businesses, as well as individuals, developers, designers, e – book authors and others.
It can be a cost – effective medium for showing off all your skills and sophistication in the form of apps, programs, e – books and other publications.
This simple yet unbeatably efficient website builder smoothly balances the visualization of your site via homepage slider, different icons and fonts to be combined and presented as a whole.
With widget – sidebar for inner pages, more than 600 Google fonts for the elegant typography, SKT Launch Pro is also effortlessly persistent in its responsive and mobile – friendly web design styling and coding.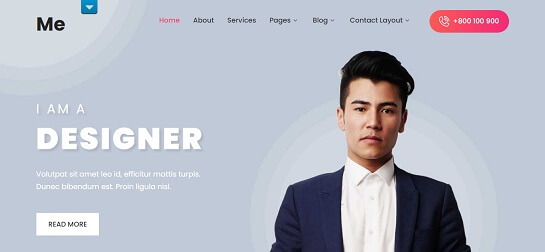 The next highly valuable template among typography WordPress themes for multipurpose usages comes as Me. User and developer – optimized, this template knows how to arrange your content in a nice format and make it shine with its visual traits.
This strong and presentable template is ideal for personal websites, CV and resume websites and more to get the attention of different companies, partners, employers and others. It will be quite easy to manipulate with the given pack of Google fonts and add unique look to your textual content as well.
Find everything you will ever need to stress out your strong sides and knowledge through your website and make it well laid – out on every mobile or device screen.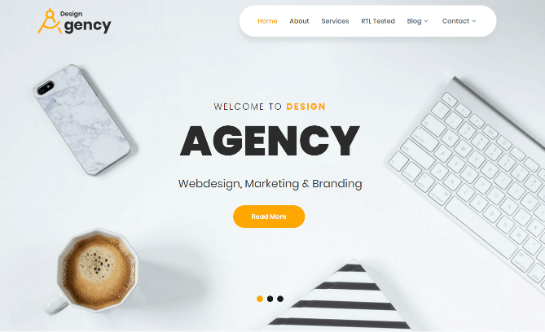 A good typography and visualization of every website are the basic aspects of the interaction with your audience. In this relation, Design Agency Pro is also full of Google fonts, as well as management controls to be practiced in their relation.
From font type to color changes, everything is possible within this template to underline the true elegance of your written content. It is one of the simplest, yet error – free typography WordPress themes that can be found in the current digital landscape.
It means that the simplicity and ultimate usability of this template together with practical content areas are what makes Marvin so demanded in the current market – place of WordPress themes.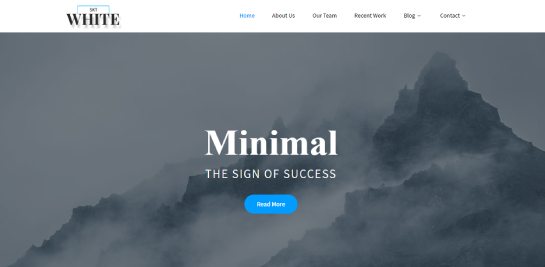 SKT White Pro is a premium – quality and smart template for printing and publishing houses, companies, digital agencies, as well as private authors and writers – both seasoned ones and novices.
Showcase any kind of content in a visually engaging manner and add eye – catchy images in the homepage slider to greet your web visitors.
Thanks to its image – centric nature, SKT White Pro can also host any kind of photography, designer, freelancer or artist website or blog. Get a personalized working plan with filterable galleries, contact us section, page templates, social media icons and WooCommerce compatibility.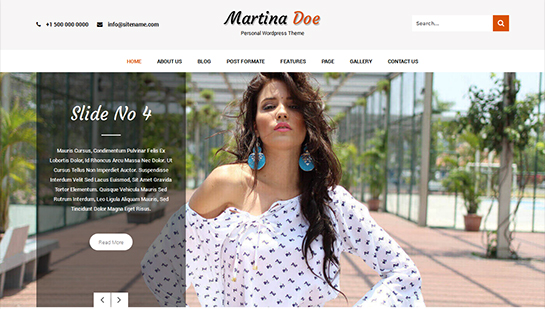 Meet Character as another complete and comprehensive solution in the collection of typography WordPress themes for multi – dimensional digital presentations. An impressive typography and creative fonts are what make even the ordinary content stand out with its charm and elegance.
Therefore, a pack of useful Google fonts are included in Character for you to play with and choose the best ones satisfying your objectives. They are more than 600 in number and come together with font management options to change their type, size and even color.
More than 100 shortcodes are available for you to add the relevant content to your site and make it visually engaging.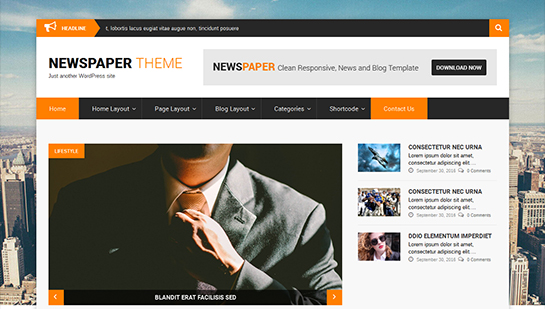 SKT NewsPaper Pro is magazine and blog – style layout armed with tons of handy features. The dynamic and energetic look of this template is based on a durable platform with advanced – technological solutions.
As such, this template knows no limits when it comes to color and font controls, content categorization and image arrangement, page builder compatibility, shortcodes – based character and more.
Coded to comply with the current standards of WordPress community, SKT NewsPaper Pro offers you 2 view types of category, page and home layouts, widget – friendly areas, as well as commenting availability when supported by plugins.
Other plugins have also been tested with this theme, particularly WooCommerce, NextGen Gallery, etc.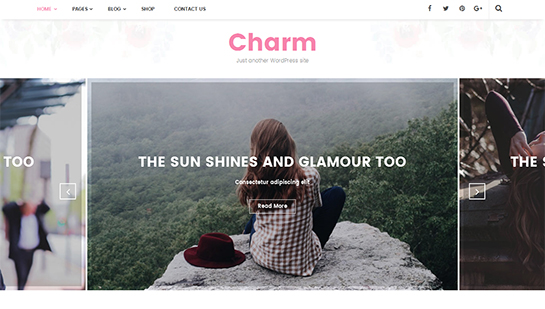 Charm is a truly charming template ready to cover a multitude of topics and niches. It is also one of the most applicable typography WordPress themes to make your content visually stunning, as well as totally legible.
Lots of font options are given within the theme to accentuate the visual appearance of your personal or corporate website.
Moreover, the right chosen typography going hand in hand with the content of your site will considerably eliminate the visual fatigue and will let your site be easily accessible for mobile and device users.
With a separate portfolio section, this template is best suited for personal bloggers, graphic designers, portfolio owners and freelancers.