There are plenty of tour operator WordPress themes with stunning designs.
A tour operator designs packages for tour and travel that customers opt for to travel to different destinations without a headache.
They provide flight tickets, hotel booking, hire car on rent, make you visit all the popular places and get you involved in all the fun activities.
But to get more customers, an online presence is necessary as people are checking on the internet for different tour operators and their reviews and rates.
WordPress is the best platform for tour operator websites.
They have all the features to increase user navigation and browsing experience like never before. Consider the following tour operator WordPress themes to design a perfect website.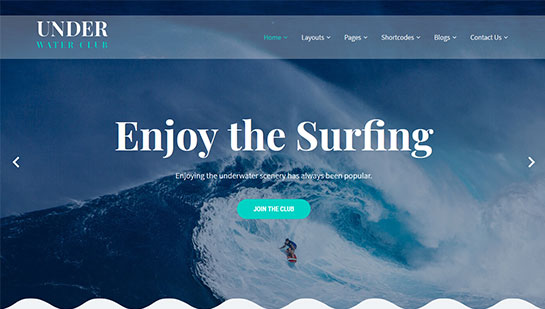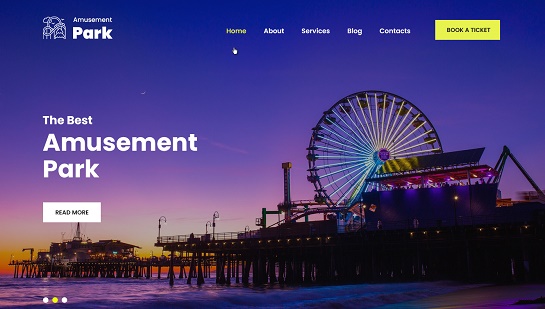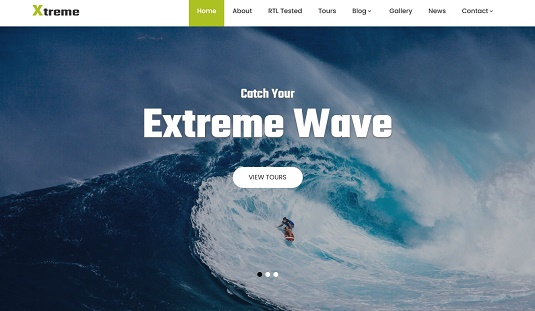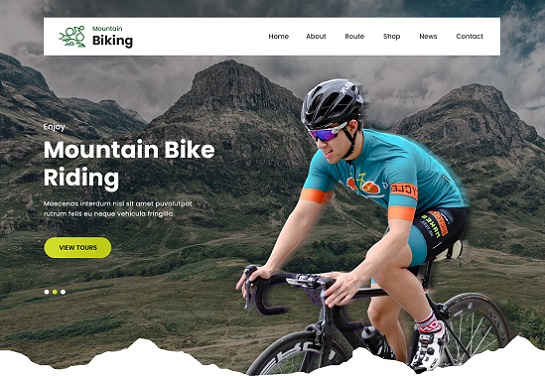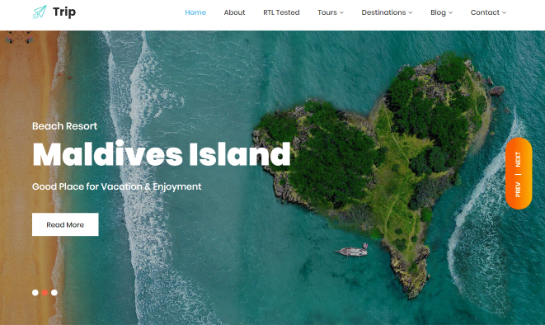 This is one of the most beautiful tour operator WordPress themes with a clean layout and SEO-friendly coding. The color combination is soothing, and it has multiple call-to-action options for getting more leads.
You can have a separate page to show your packages and provide a payment gateway for direct purchase. It is supported on all devices and browsers. Here are so many plugins per-installed for exclusive and amazing features to add to your user experience.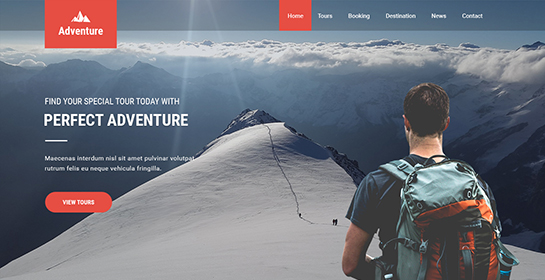 This is one of the most amazing tour operator WordPress themes with the right choice of designing components and colors.
There are some awesome page templates available which one can use to show different types of destinations and packages. It has social media sharing and integration options to make the site viral.
There are beautiful portfolio plugins to showcase the packages with prices and buying options. It is a widget-friendly theme and comes with many animations. Apart from that, it has SEO support to get more visibility by getting a higher rank.
This is one of the most beautiful tour operator WordPress themes. It has advanced plugins and shortcodes. You can show the destinations like they are a part of heaven.
There are forms for making a quick reservation. One can also call up or send an email to more queries. There is a section for blogging, FAQ, and portfolio. The homepage has lots of shuttle animation to captivate the audiences.
This is undoubtedly one of the most attractive WordPress themes of them all. It is retina ready and catches eyes instantly. The images have a free license, and hence, you can use them anywhere. The slider is superb but the galleries take the cake.
It works equally well on handheld devices and there are different variations in widgets, header, footer, sidebars and other sections on the homepage.
It is translation ready with WooCommerce support and one can list the packages extremely well to get more buys and queries about them.
This is one of the unique tour operator WordPress themes with a dual layout. You can create awesome blogs or promotional videos and put them on one side, and the other side can be your normal website.
If you can use the theme creatively, you can create magic, and the lead generation and conversion rate will increase exponentially. On top of that, it has support for all the standard plugins.
There are some amazing icons and buttons available with call-to-action options. The galleries and portfolio showcasing options are grand as well.
This is a multipurpose theme, but it is ideal for tour operator WordPress theme. Apart from the fact that it is already beautiful in design, you can edit the designs per your liking.
It also has all the functionalities, and advanced features experts are looking for. It has unlimited color combination, fonts, shortcodes, and icons.
There are several stunning page templates for inner pages, and you can have as many sections on the homepage as you want.
All the mandatory pages are present with a great look and necessary features. You can also have a forum and live chat option to get more potential clients.
This is an artistic WordPress theme and would be great for a tour operator website. The layout is unique, and the slider has a lot of creative transition effect. Apart from that, there are many visual triggers like animations which make the theme more appealing.
You can design it the way you like it with customizers and page builders. There are service and blog sections, and you can also have dedicated support page as customer look for quality support team who are always approachable.
This is a great theme to design your tour operator from the scratch as there are hundreds of designing components available.
You can use powerful sliders, creative galleries, awesome portfolio plugins and hundreds of shortcodes to embed promotional videos and other items.
The color combinations are awesome, and you can tweak them easily. It has translation support and mobile-friendliness. The contact us page has gaps and call-to-action option. The blog is also beautifully designed to give more exposure.
This is one of the best tour operator WordPress themes. The user interface is cool, and the sections on the homepage are creative and elaborate.
You can change everything very easily. It is SEO-friendly with several SEO plugins, and it takes minimal time to load.
There are hundreds of shortcodes for representing things in a better way and design in shorter time. The color combination and the highlighters of the text are very eye-catching and likely to be liked by the visitors.
This is a unique theme where you can show the videos of different destinations. You can also create promotional videos about your packages and present them to the visitors, and they are most likely to buy them out instantly.
Videos are always better than images in case of tour operator's website.
This theme has awesome sliders and galleries of both images and videos. It is fully customizable with a real-time view and you can insert any inner page with advanced page builder.
It is retina ready and loads surprisingly faster which makes it one of the bestselling tour operator WordPress themes.
These are the best tour operator WordPress themes for designing a perfect travel website for showcasing different tour packages and get more people to avail them online.
Every year the prices of travelling decreases, which has led to the increased number of travellers.
As a result, the rapid development of countries and popular travel destinations all across the globe has taken place which contributed this travel to be a serious business holding about 10% of the World's GDP.
This travel business is, in fact, a diverse and lucrative niche business in which flights, hotels, cruises, hiking groups, and so many other forms of travel exist.
Gone are the days in which travellers relied mostly on newspapers and magazines to connect with different travel agencies or companies to plan their visit to different travel and tourist destinations.
In today's rapidly growing business, most of the travel bookings take place online via different platforms like TripAdvisor and Skyscanner where one can book anything related to their travelling plans starting from flights, hotel, tour guides and even buses.
Every day people are searching for new destinations and seeking their pieces of information online. So if you want to start your own venture in this travel business, then getting yourself to online is the first step to consider.
Now with the advancement of technology and with the introduction of content management systems like WordPress, building a top-notch and beautiful website for your potential future clients is a no-brainer these days.
With that in mind, if you want to offer your customers a whole range of possibilities ranging from hotels and flight bookings, tour guides as well as selling adventure sports package then you need an interactive website with a lot of added functionalities and that can be possible if you use these tour operator WordPress themes to design your website.
These themes will help to develop your website with a lot of customizations available to change important parts of your website like homepage, headers and footers according to your choice so that it looks promising to your visitors and that too without writing a single line of code.
Your business is all about pictures and experiences from your past customers, so you can add plenty of pictures and small write-ups to create a good impression to the users who are visiting your website for the first time.
This will keep them hooked for more and more content and you will get the chance to convert them into sales.
These tour operator WordPress themes have SEO built to its core, that means it will help you to place your website in top rankings so that users will notice your website more than others in search engines like Google, Bing, etc.
When they want to seek answers to their travel related queries.
Moreover, these tour operator WordPress themes are featured with different plugins to give your websites a whole range of useful functionalities to choose from that suits your business demands.
For example, if you want your users to locate your office, use the map plugin in your website. Maybe, you want to give your users the ability to book from different hotels according to their convenient date and time, there is a plugin for this job also.
Apart from these, there are a bunch of other services too that will help you to make this website a bit more useful and interactive to your potential users in no time.
So, if you want to take your business related to travelling to an extraordinary success, then this is the perfect time to start building your website with these tour operator WordPress themes and wrap up your website.
With different features and functions that are included in these themes to create an everlasting experience and impression for your traveller customers.