These tea WordPress themes have amazing designs to leave a positive impression and get more conversion effortlessly.
Every business needs to be online in today's scenario because everyone is online all the time and it helps to reach out to the targeted customers and clients easily.
You can do marketing, promotion, and advertisement so that your brand visibility increases and your campaigns become successful.
Offline marketing is no more effective and the conversion is too low for any further investment. If you are an owner of a tea shop, factory or company, or even café, you need to have an online presence.
Nothing is better than WordPress for that purpose because there are multiple tea WordPress themes tailor-made for your website.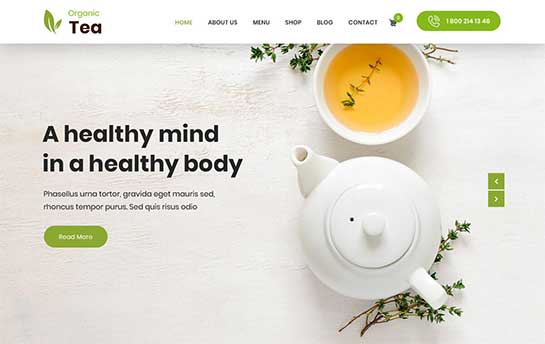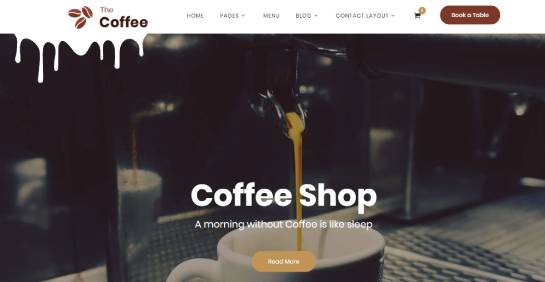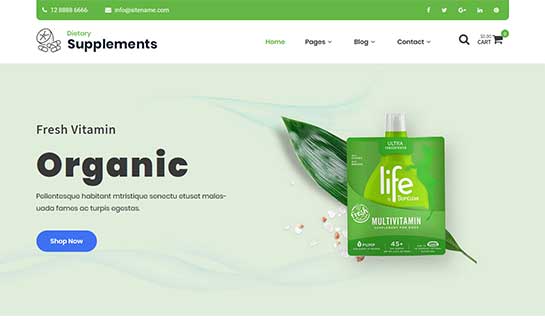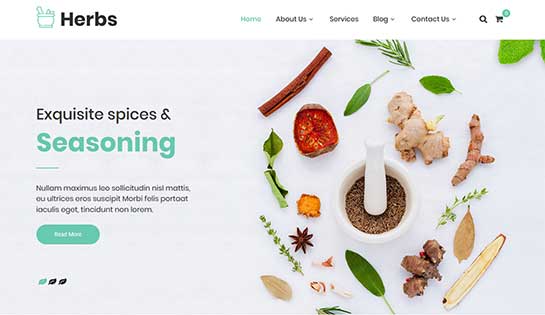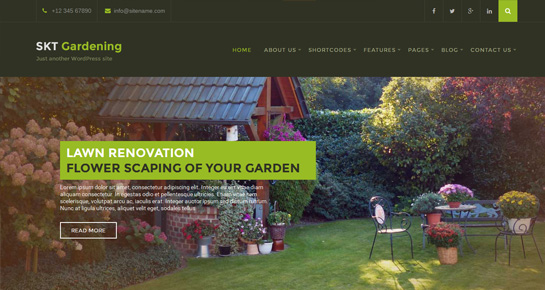 SKT Gardening is one of the best tea WordPress themes that are tailor-made for tea companies to display their products to get bulk orders from big restaurants and clients.
It has some of the best sliders and gallery options. It is SEO friendly and comes with compatibility for all SEO plugins so that it appears on the first page of SERPs.
All the necessary pages like about us, contact us, team members, portfolio, and others are present. It also has WooCommerce support for companies and restaurants to make a booking paying the initial amount. It is super easy to customize, and the animations on the different pages make it look extremely unique.
This is an e-commerce website to sell your tea variants directly to people who can order them sitting at the comfort of their home or on the go.
It is fast becoming one of the bestselling tea WordPress themes. If you have a tea company or brand, it is ideal for you, and you can take your sales figures to new levels that you never imagined.
You can list tea products according to the category, prices and brands and anyone can pay directly through WooCommerce support, and you can deliver the products at home. The theme is clean, flat and user-friendly.
This is one of the best tea WordPress themes, and it can be used for various purposes like blogging, listing different tea brands and products as well as a professional website for a tea company. It is mobile friendly, and it will help people to know more about your products and brands.
There are several widgets and blog templates. The images are beautifully placed in the background of the different sections, and it is a very fast loading theme and SEO friendly to have more visibility.
It is one of those tea WordPress themes that are better suited for tea companies and brands. You can have full-width sliders as well as other creative sliders in the background.
The menu style is awesome and likely to set your website apart from your competitors. You can add as many as 15 images and there are unlimited icons and fonts available for the inner pages to look equally great.
If you have a restaurant or a café where tea is your specialty, you can have a dedicated website based on your tea items, and you can have inner pages for other menu items.
It is one of the best tea WordPress themes that come with all the necessities and functionalities. It is device friendly, and people can access your website on the go.
The gallery area is beautifully designed, and there are awesome fonts and shortcodes available to make the website look like million bucks. There are dedicated designing components to list your prices and menu lists on the homepage.
This is a grand theme for showing your tea business to the online world. You can get more orders and clients automatically. As a matter of fact, you can use the theme as a blog to enrich the knowledge of people about tea, its variants, and usages.
The transitions are super cool in the slider, and the color combination of the theme is striking and makes the website noticeable quickly. There are some creative icons and shortcodes available to add more features.
It is a great theme to showcase your tea and coffee café and get orders and attract local and global customers easily. The layouts and overall design are stunning, and it would increase brand value.
It is responsive, and you can make some blogs about recipes to attract more customers to your website. The color combination, fonts, and designing components are all editable. It is clean, flat and has all the necessary ingredients to make your website stand out.
This is a multipurpose theme, and it can be used for tea and coffee café, tea company and product showcasing as well as an e-commerce site for selling branded tea products.
It is clean, modern, flat, and loads faster than most of the themes. It is user-friendly and has advanced menu options. It is also SEO friendly and has support for all social media plugins. There are a separate blog section and options for easy customization.
This is one of the awesome tea WordPress themes to showcase your café cum restaurants dedicated for tea items. You can also use the theme as an e-commerce website to sell your tea products easily.
There are some awesome sections on the homepage to list different products and menu items according to criteria. There is social media integration for reaching out to the students and teenagers who are likely to be the potential customers.
This is a premium looking WordPress theme, and it can make your tea brand premium as well. The black color is now used to list only high-end products and expensive items.
The overall design and outlook are stunning and eye-catching. It has all the ingredients in terms of fonts, icons, shortcodes, plugins and advanced customizer for better and designing your website the way you want.
The above ones are the best tea WordPress themes you can get, and your business website will get you more leads and conversions once you build your website with these feature-rich professional themes.