These are some awesome sweets WordPress themes and they have all the required functions and designing components to increase trust fact and brand value.
In today's world, it does not matter whether your business is small or large and whether you sell high-end products or daily items, but having a website has literally become mandatory. Coming specifically to sweets shop or store owners, people like to order sweets, cakes, and such items online and want them to be delivered at their doorsteps.
They always search on search engines for such shops and stores.
Therefore, you need to get a website online so that you can capture such orders. On the other hand, you can increase your search visibilities for local people to spot your sweets shop or store and visit it.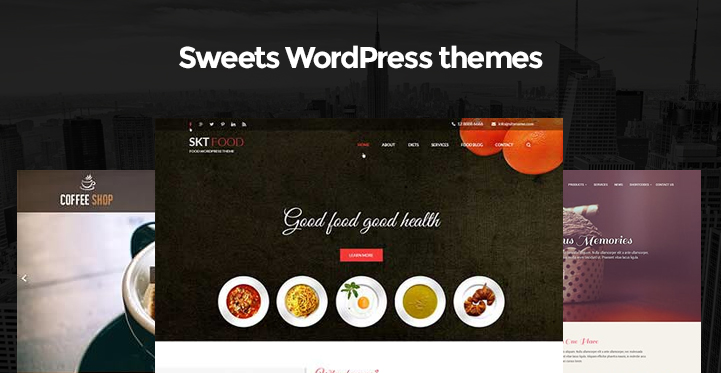 Take into account the following sweets WordPress themes and create an online impact.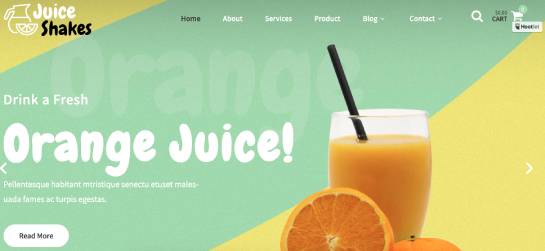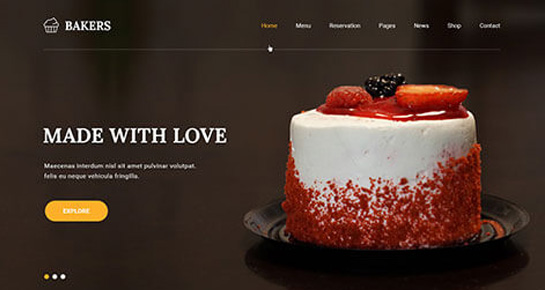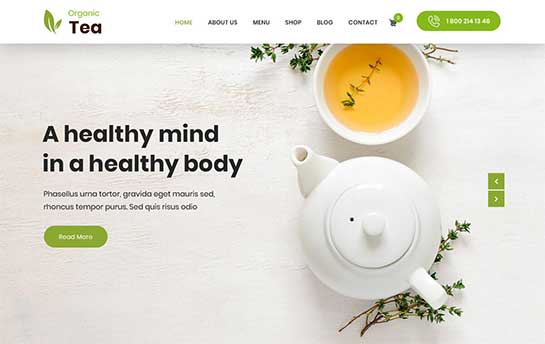 Ele IceCream is a premium features WordPress theme that can be used to create a website for sweets shop, bakery, ice cream studio, cafe, coffee shop and more. The main target of Ele IceCream is for ice cream store so that they can show their online presence in professional way.
As it is build with the page builder it supports WooCommerce functionality thus it provide you a shopping cart option and different color style to make your products more appealing.
You can add some more information on your products or can add some more flavors in drop down menus. With the help of SEO plugin you can improve your website ranking on search engines.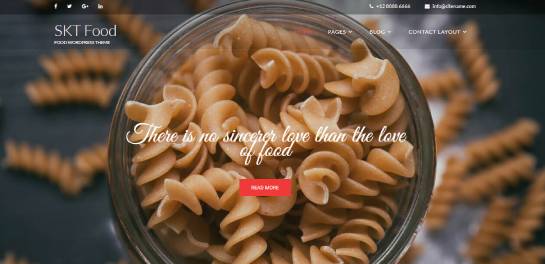 This is one of the best sweets WordPress themes. It has the best design with eye-catching animations and sliders. The galleries are extremely beautiful to showcase different types of sweets to force the visitors to buy them immediately. It has sidebars and ready-made widgets. One can integrate map in the background as well as videos.
The menu is extremely useful in listing the products according to the category and the graphics are flat. There are several innovative sections on the homepage that will increase the brand value and trust factor.
Coffee Shop is one of the ideal sweets WordPress themes with mobile-friendly design and cross browser support. It has amazing sliders and gallery set up. The color can be changed without any hindrance.
It supports various plugins like pricing list, SEO and SMO, cache, and other contact forms. There are also several page templates available and the standard pages are already present with sample text and functionalities.
This is a great theme for sweets shops and stores to attract local customers easily. It has colorful outlook with awesome sections and unique listing options.
There are so many fonts and icons available along with shortcodes that you can play with the theme the way you want it. You can list the prices and features items wonderfully and achieve new levels in sales and revenue.
This is certainly one of the most likeable sweets WordPress themes. This is fully responsive and the color scheme is certainly going to increase the value of the brand in multiple folds. It has social media integration, WooCommerce support, shop timings widgets, service, portfolio as well as a blog section.
The homepage is completely editable and there are widgets for header and footer section. You can use the shortcodes for designing it the best possible way.
This is an awesome theme to have your sweets website. It is widget-friendly which is important for a shop or store to show different sweet products to captivate the visitors of the website.
There are some awesome fonts, icons, and shortcodes to ease the process of content writing and making it more visual and graphical.
There is a wide range of gallery and portfolio showcasing options. It is compatible with WooCommerce and translation plugins. The unique layout of dual screen is what makes the theme special.
This is a unique theme with unique design and layout. This is certainly the most attractive themes on the list. The galleries are extremely innovative and will attract the attention of the visitors at once. It is SEO friendly and has social media integration options.
The contact section is feature-rich with an option for online product buying and cash on delivery option. One can also pay beforehand through WooCommerce. Most of the standard pages are available with awesome gallery and portfolio options. It definitely qualifies as one of the best sweets WordPress themes on the list.
This is a rather simple WordPress theme with attractive design and required features for an online sweets shop. The options for changing colors, fonts, icons and images are available.
This has several call-to-action options and widgets to be placed in header, footer, and sidebars. There are various plugins available for sliders, galleries, portfolio and all other requirements.
Beautiful blog posts and page templates can make the inner pages extremely attractive. Inner banner areas for placing videos, maps, sliders, forms are available. There are several designs for boxes and blocks on the homepage are available.
This is the best e-commerce theme for a sweets shop to display its items beautifully in such a way that people would be forced to like your products and order them online.
There is WooCommerce support for direct transaction and the contact page has advanced plugins for booking, online and offline contacting.
It is translation ready, changing colors and fonts take a few steps while it has some of the best widgets to show items and deals in the sidebar. It is SEO friendly and you can take payment through PayPal, credit and debit cards.
This is another beautiful theme for listing your local sweet shop online. You can get a lot of orders once you become popular and searchable.
People always look to find sweets shops in the nearby locality and you can drive them with this theme. The reason is its SEO-rich options and call-to-action forms. There are some beautiful widget options and it has multilingual support.
This is an extremely popular theme and definitely one of the best sweets WordPress themes. It is fully responsive and mobile-friendly. Stock images and other graphical files are available with free licenses. Header, footer, sidebars are widget friendly.
It is tested with WooCommerce and passed Google speed test. Multiple options for sliders and galleries are available. Cache plugins are pre-installed to increase the speed of loading even further.
The above-mentioned sweets WordPress themes are the best in terms of versatility, design and functionalities. In the short term, you can create an impact and you will be able to understand the turnaround in your sweets business in terms of sales and revenue collection.