We have compiled a list of supplements WordPress themes for everyone who is inspired by healthy living habits. The collection of themes in this read will help individuals as well as fitness centers to create stunning websites.
It will become easy to share your knowledge and products with the world which will indirectly promote good standards of living.
On top of that if you already have a website you can easily update it up by selecting one from the following that suits your business the best. List out your requirements before going through the read as it will help you in making the right selection.
Blogs can be easily created and comments plugin relating to social channels and in general can also be added.
It enables semi and full customization of the entire layout to ensure brand credibility and reliance. Choose this and you are ensured of supreme performance and outstanding features.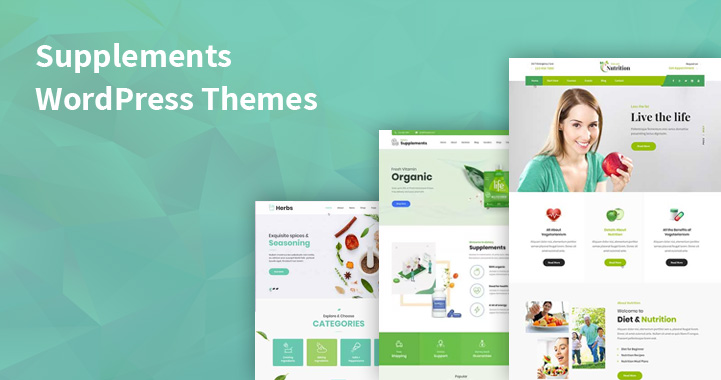 Best Health & Nutrition Supplements WordPress Themes for 2022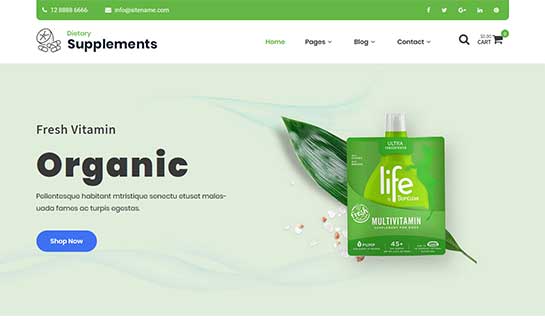 This is a multipurpose theme with a minimalistic design that promises the most engaging experience for the audience. When you are looking for a little bit flair option then this is your best call.
Irrespective of whether you are a health coach or dietician this theme will serve the purpose for you. You can easily use elements and customize sections like blogs, landing pages, FAQs, maps, and others. With the help of the page builder, the entire journey of customization comes to life.
It has been optimized for performance and compatibility in all kinds of screens and devices. The page loading speed is considerably high and it offers compatibility with all major plugins.
The use of advanced animations is possible and the widget area is easily manageable. For every special thing that you are trying to achieve all the required features including social media integration and WooCommerce are manageable here.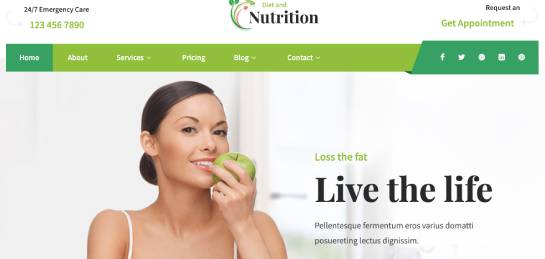 This is a popular theme amongst nutritionists, dieticians, and health coaching agencies. This popularity is justified with the kind of features, functions, and optimization that it has to provide.
All necessary elements for balancing the SEO are included so that one can make the best of their rankings. The basic color of the design is based on white and all other elements revolve around soothing colors of healthy food.
This generates a unique aura that makes the audience feel at home and trust your brand. It is easy to modify colors with the color picker tools and the segments can also be customized according to the plan.
The use of external Java scripts has been kept to a minimum and the loading time has been optimized for fast speed. Moreover, plugins can be added depending on the facilities that you require on the website.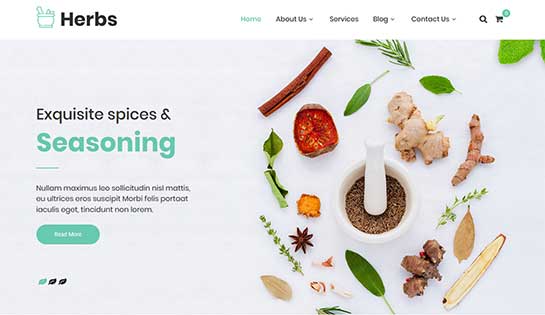 SKT Herbal Pro is amongst the most recommended supplements WordPress themes and is popular around the globe. It is elegant and has been developed keeping in mind the professional Ayurveda services and products offered by health experts.
IT is reliable and also flexible if you intend to develop an online store for addressing the sales requirements of your products. There are multiple default templates provided that are different in style but yet connecting with each other.
Keeping in mind the target audience the entire layout has been designed which is also customizable. All free and premium plugins are supported so that the website never lacks significant facilities.
There are dozens of incorporated functions that make most of your tasks easy and operations reliable. It is in compliance with basic standards of coding and all aspects of security are also maintained.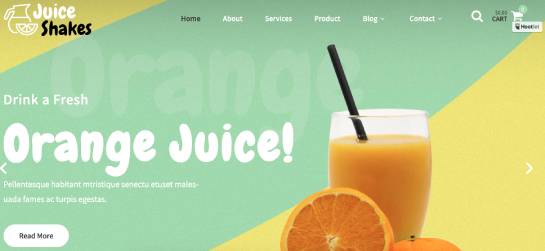 When it comes to selecting from supplements WordPress themes this is one of the most engaging and mesmerizing. The name is non-organic but relates to health supplements of juice and shakes. Apart from that the color combinations and shades used in the design also resemble powerful and positive energy.
Your audience will want to explore more information, product, and health supplements in such an environment. Moreover, the supreme focus has been laid on user experience and simplifying navigation. For fonts and color options there are no restrictions and you are left with unlimited options to tailor your brand's presence.
Changes can be made and tracked in real-time so that the entire customization process becomes convenient. Installing third party plugins is permitted and easy so that you never go low on functions. Lastly, it is optimized for SEO and superior loading speed which will always keep you on the edge from your competitors.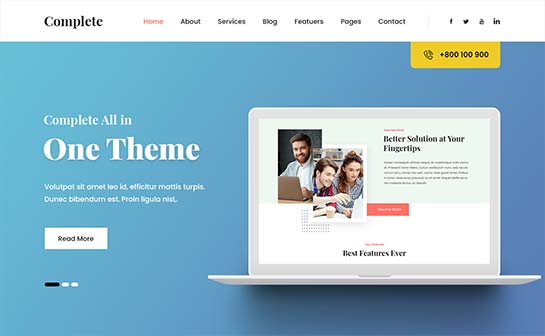 This is a one of its kind multipurpose and widely used supplements WordPress themes. In one single package, it combines features, functions, designs, and fascinating templates for direct use.
All magnificent images and outstanding animations that are present by default can be used in the process of development. The typography is big, bold, and attractive. Users also get exclusive documentation which enables support for all kinds of issues.
This way you are assured of never being stuck with any process like setup or integration. Shortcodes play a crucial in adding values to the features.
It offers support for Google fonts, WooCommerce, icon packs, multilingual functionality, and other such essential facilities. Sliders are present which gives a mesmerizing feel to the audience and captures their attention. Customizability offered is great and enables one to mold the entire layout as per the planned project.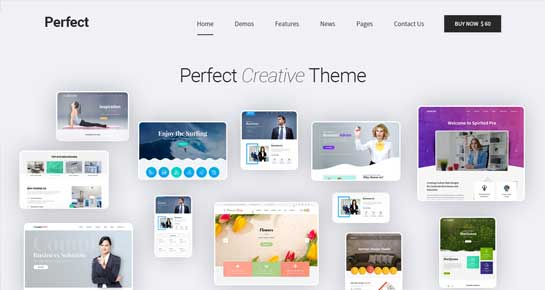 Next in the list of best supplements WordPress themes is SKT Perfect which is a multipurpose and powerful theme. If you are intending to run an online store, blog, lead generation, and similar other campaigns on one website then this is a perfect choice.
It comes with pre-built templates from various niches that can be directly used in the development and designing process. On top of that, the content included in the template can also be utilized and the documentation helps you when stuck with any process. Integrative elements and a sophisticated wide range of typography make it the most liked.
Icons packs, social media integration, and a fully dynamic slider are some of its impressive features. Any segment or layout can be added, removed, and modified as per the decision of the brand. When it comes to reliability, responsiveness, and performance then this is the most preferred choice.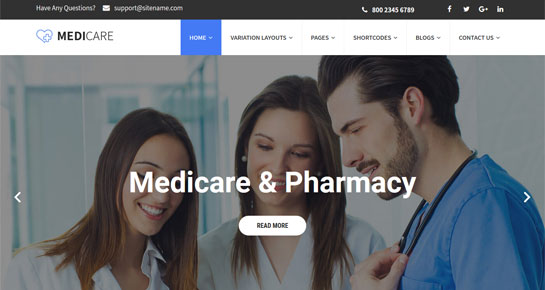 Next, in this list of supplements WordPress themes is Medicare Pro, which is an elegant, clean, and professional theme. It comes with a creative and distinct design that makes the visitors attracted to all the products, services, and information that you feature regarding healthy food and lifestyle.
Images have been given a special place in the default design because you buy and think what you see. The blog layout is phenomenal with minimalistic design and a centralized focus on the content. WooCommerce support is provided along with comprehensive documentation so that you never remain stuck on any executions.
Content creation, management, and modification are easy and the same is the thing with the layout. The tools are simple, yet powerful, and do the job for you almost all the time.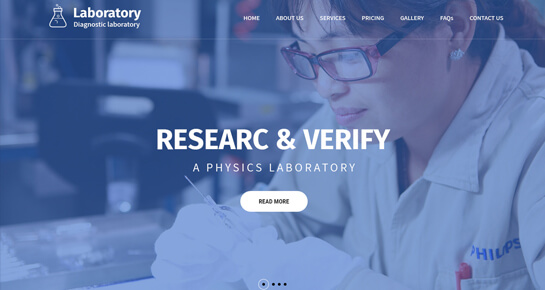 If you or your agency is involved in the research and development area then this theme is for you. Authors and knowledge houses that publish case studies related to food supplements also use it.
The best part is that the entire layout, color combination, and structure has been developed keeping in mind the target audience. This means that you will have to do a minimum work on reorganizing everything. Templates provided by default can be used without any copyright issue.
It also includes crucial features like appointment form. Moreover, if required major modification, customization, and addition of segments can also be done quickly.
It is extensively documented and search engine optimized so that no difficulties are faced on the technical end. Depending on the demographic audience you can mold it into a more creative or technical side.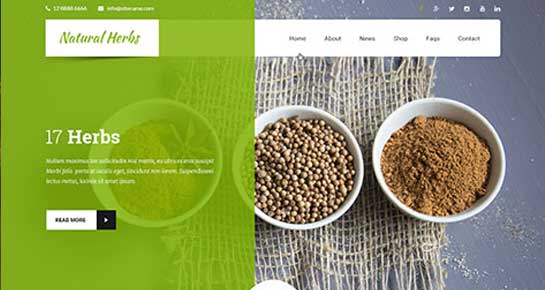 When it comes to supplements WordPress themes Natural Herbs cannot be missed out. It is a multipurpose theme with a core focus on organic and natural supplements that improvises the human life.
It comes with an elegant, mesmerizing, and wonderful design. The pre-built templates are lively and showcase the actual herbs utilized around the globe. All necessary efforts have been made on the technical side to ensure that the organic traffic stays for a longer time on the site.
The brand or individual identity of any health expert or coach can easily be set up and reflected here.
Shortcodes play a crucial role in the features. Headers, footers, sidebars, and other segments are completely customizable to improvise the aesthetics. In addition to that, it is optimized for adding an online store, translations, and social media handles.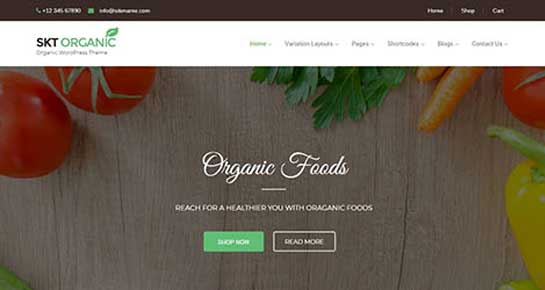 Organic is a dynamic and multiuse theme and has been developed according to the generic demand of the supplement industry. This is an exclusive theme and has the potential to feature and host all services required by individuals dealing with food & human lifestyle.
Creating an online store and blogs is easy so that users can be returning audience for you. Optimization for SEO and appearance in screens, devices, and browsers is carried out with precision. No loading issues are faced despite the use of plugins on the site.
In addition to that necessary provision has been made for translation and multilingual capabilities. It has a different approach in terms of layout and is alive with vibrant colors of food. It works seamlessly in the latest versions of the CMS and receives regular updates for a better experience.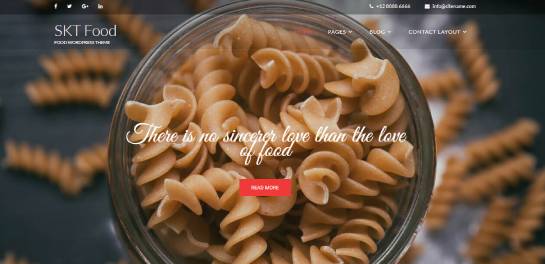 SKT Food is one of the best supplements WordPress themes in the industry which is dynamic and responsive. Everything about food, diet, nutrition, healthy dishes, and recipes can be included here. The best part is that the pre-built templates all resemble healthy food and supplement in one or the other manner.
This comes to your advantage so that you have to make minor changes and the site is ready for you. It has been tested for speed, performance under load, and compatibility for screens, devices, and browsers. Due to impeccable coding, the theme has cleared it all and provides excellent performance for you.
You can make the sliders and headers creative according to your idea and with easy modification options. Setting up an online store to ensure that your products reach improves is also possible.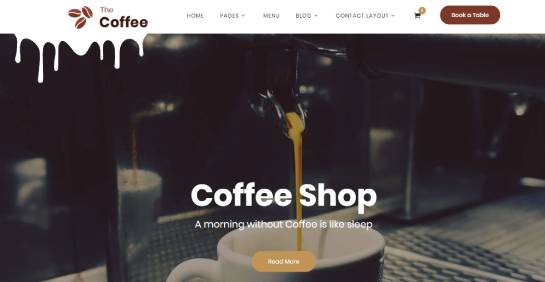 This is one of the most emerging supplements WordPress themes in the healthcare industry. It is tailored for multipurpose use and has passed the Google mobile-friendly test.
It is built for lightning-fast page loading speed which also improves the SEO for the site. For a superb nutrition supplement, this is the best choice. It enables carrying out different tasks like swiftly adding and modifying content as well as layout. Establishing blogs and making it creative is possible.
All thanks to its support for WooCommerce that setting up an online store is no more a headache for the developers'. All in all, it is the best match when you want to keep your target audience engaged with your products and content.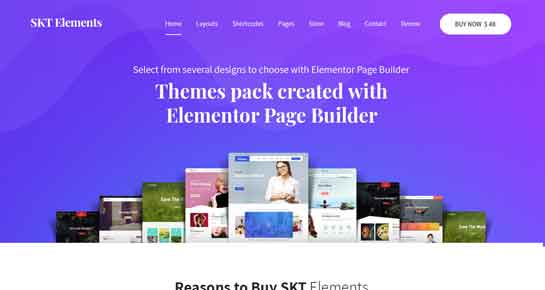 This is undoubtedly amongst the best performing theme in the entire WordPress market. It is an extraordinary them with exemplary performance and track record. It has been tailored to perform under high load of users and with most aggressive technical situations.
Hence, selecting it for featuring, selling, and showcasing organic food supplements and uses related to the same will be best. It has out of the box performance capabilities and a well-crafted SEO. The optimization is not just limited to WooCommerce or translations but also enhances its compatibility with all screen size and device types.
You can easily attract the audience to stay on this high-performing website and add all the necessary functionalities that are not included.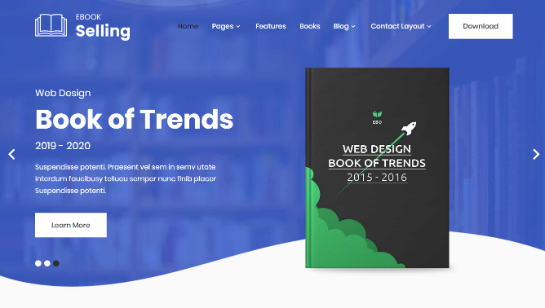 Last in this list of supplements WordPress themes, is SKT Launch Pro. This is a service and product based theme with core capabilities in handling a large number of users.
When launching a new website, product, service, and similar other things related to lifestyle and supplements then this will be your best match. It has a professional but lovely design. In addition to supporting WooCommerce, it also enables integrating social media handles for wide-scale audience engagement.